Where to Eat in Onehunga; Best of the 'Burbs
The very best places to eat in Onehunga.
Of all Auckland's 'up and coming' suburbs, Onehunga is killing the game food wise. Firstly, for an old-soul like myself, Onehunga Mall oozes old world charm, having nearly all of the original shop flats intact. Secondly, for a bread lover like myself, Mr T's is undoubtedly the best in the business. Thirdly, Onehunga is home to outlet heaven DressSmart, and if you think you're too good for DressSmart….you aren't.
Onehunga Mall and DressSmart, would you believe it, are actually two different things. One thing they do have in common however, is that their surrounded by some incredible restaurants, bars and eateries. You'll have a tough time topping the diversity of the this area, as New Zealand's classics aswell as oldschool asian cuisine are local favourites.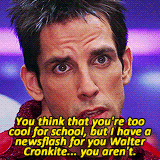 Often our readers like to *kindly* remind us that there are happening food scenes outside of Ponsonby Road to truely find the best of Auckland. So here you have it, we've ventured no less than 16KM's!!! (from Ponsonby Road) to discover what's happening in this little port suburb.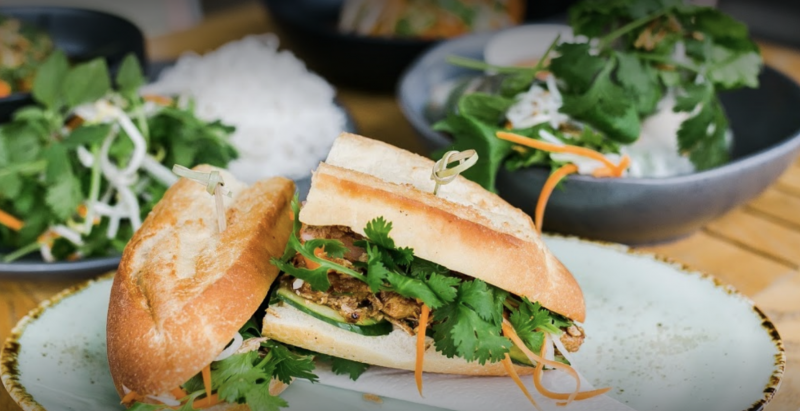 Got a hankering for authentic Vietnamese? Auckland is littered with delicious flavours of Southeast Asia, so the key is knowing where to lay your chopsticks. Inconspicuously tucked away is Chi Chi Kitchen, going above and beyond the traditional New Zealand standard for cultural dining. Housing some of the best of Auckland's Vietnamese cuisine, I highly suggest heading down to this joint, where all the classics we know and love; summer rolls, Bahn Mi, and Bun Cha's are all represented.
1c Rawhiti Road
Onehunga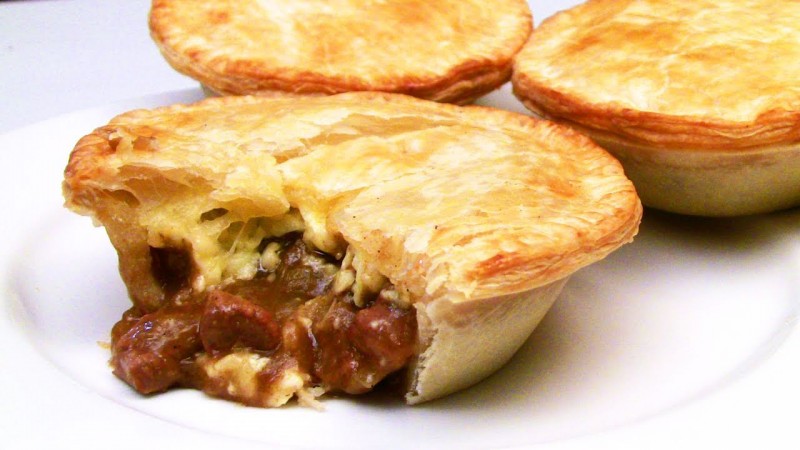 Pennylane's Bakery
The ever-evolving food scene is great and all, but the amount of obscure dishes on the market these days has me uttering the words 'too far, Auckland', just a little too regularly. Some of these (often geometric) dishes (we're looking at you sushi doughnuts) would probably look less out of place in a museum than in your stomach. That's when you need to get back to basics, and what better way than with an absolute kiwi-classic, the humble pie. Pennylane's have the pie-creation-process down pat, we recommend the butter chicken, with all the right amount of Indian spices, or we can't go past a mince savoury.
248 Onehunga Mall
Onehunga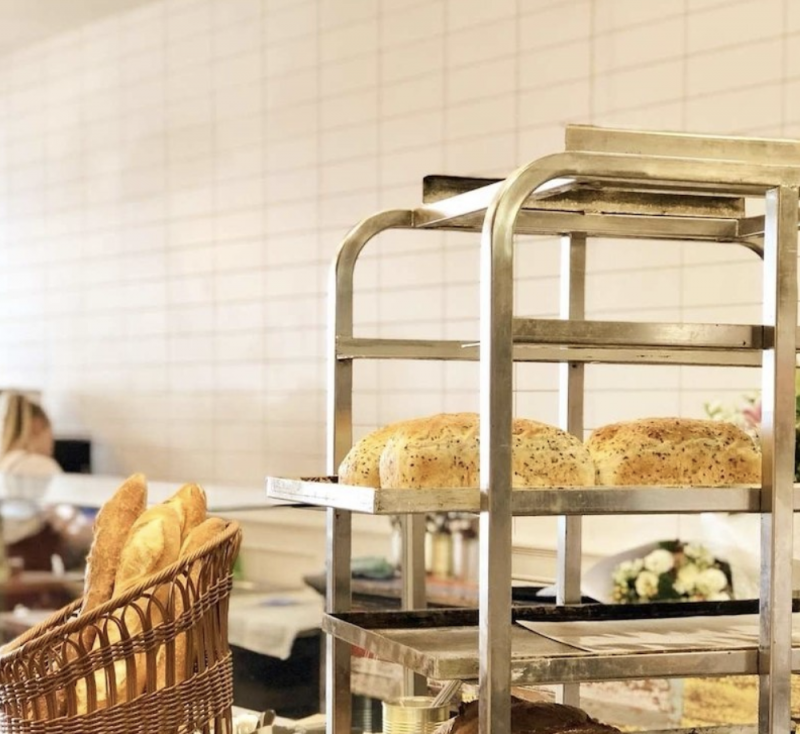 Tell me one thing that is worse than rocking up to Sunday brunch with the gals, only to discover that every second thing on the menu is a different variation of eggs bennie. Nothing against eggs bene, but sometimes you want to mix it up, and if thats the case, you'll want to visit Mr T's. All the European classics are included on the menu for the nervous patron, but there is a clear Vietnamese influence carried throughout. Bahn Mi's are available anytime from 10:30 am, I mean, who decides what is and what is not a breakfast food anyway? In the name of non-conformity, I am wholeheartedly supportive of anyone who orders a Bahn Mi for breakfast.
210 Onehunga Mall
Onehunga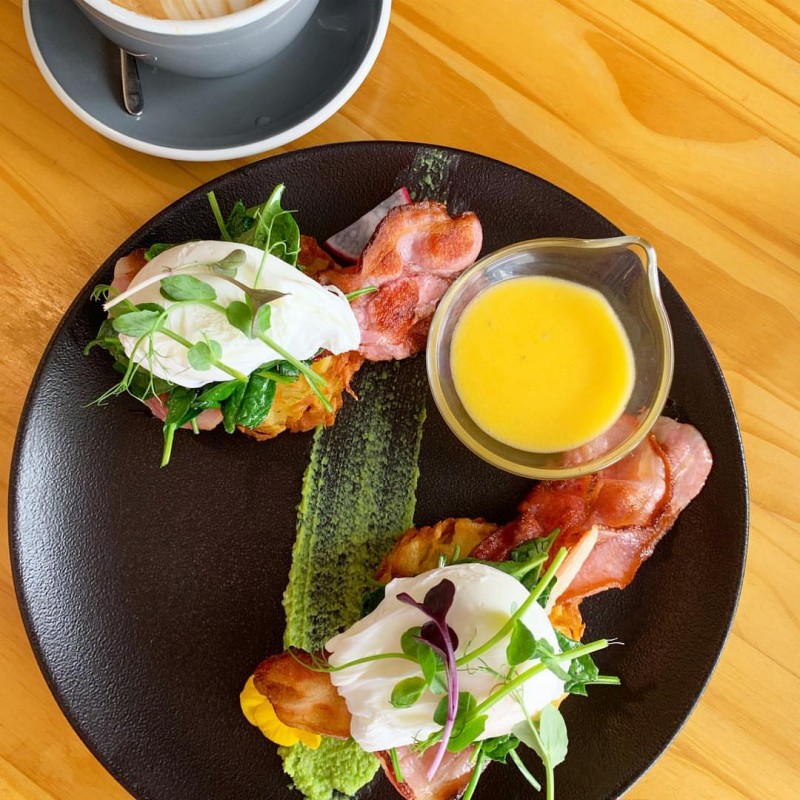 It's a tough time of year for the millennials, unobtainable house prices aside, we are creeping closer to the cooler months which can only mean one thing; a cold smashed avo simply isn't going to cut it. Luckily, refurbished Trafalgar Square Cafe No.117 is offering a number of warming breakies to answer your avocado-impoverished cries. Think homely omelettes served with chorizo sausage, bacon, fresh chilli and mozzarella cheese, or comforting cinnamon dusted french toast. And needless to say, the best eggs bene in the city (see photo above for unreputable evidence). Heading more towards Royal Oak with this entry, be sure to check out a modern, vibrant local favourite with a menu filled of little gems.
117 Trafalgar Street
Onehunga
If eating is cheating, then you'll enjoy wetting your whistle at the neighbourhood eatery, The Bramble. And every inch a neighbourhood eatery this is, tucked away from unassuming tourists and unadventurous locals in addition to the central city. This New Zealand classic serves spectacular and unexpected wines by the glass and an extensive cocktail list. Their delicious take on fried chicken is a breath of fresh air to that of central city eateries. It's a smallish space, but cleverly designed so to have the right balance of style (exposed brick, check) and functionality, and if you're in the neighbourhood, certainly worth a visit.
284 Onehunga Mall
Onehunga