Where to eat in Hobsonville; Best of the 'Burbs
Hobsonville's best restaurants, cafes, and bars.
Former air force base turned intensive housing suburb Hobsonville Point is immaculate. And it's no surprise either. It may not be new Zealand's Aviation base anymore, but the rules and regulations for tenants are regimented, military-style. Homeowners are not allowed to change the colour of their home, change the landscaping, erect front-yard gazebos or even hang out their washing out to dry if it's visible from the street.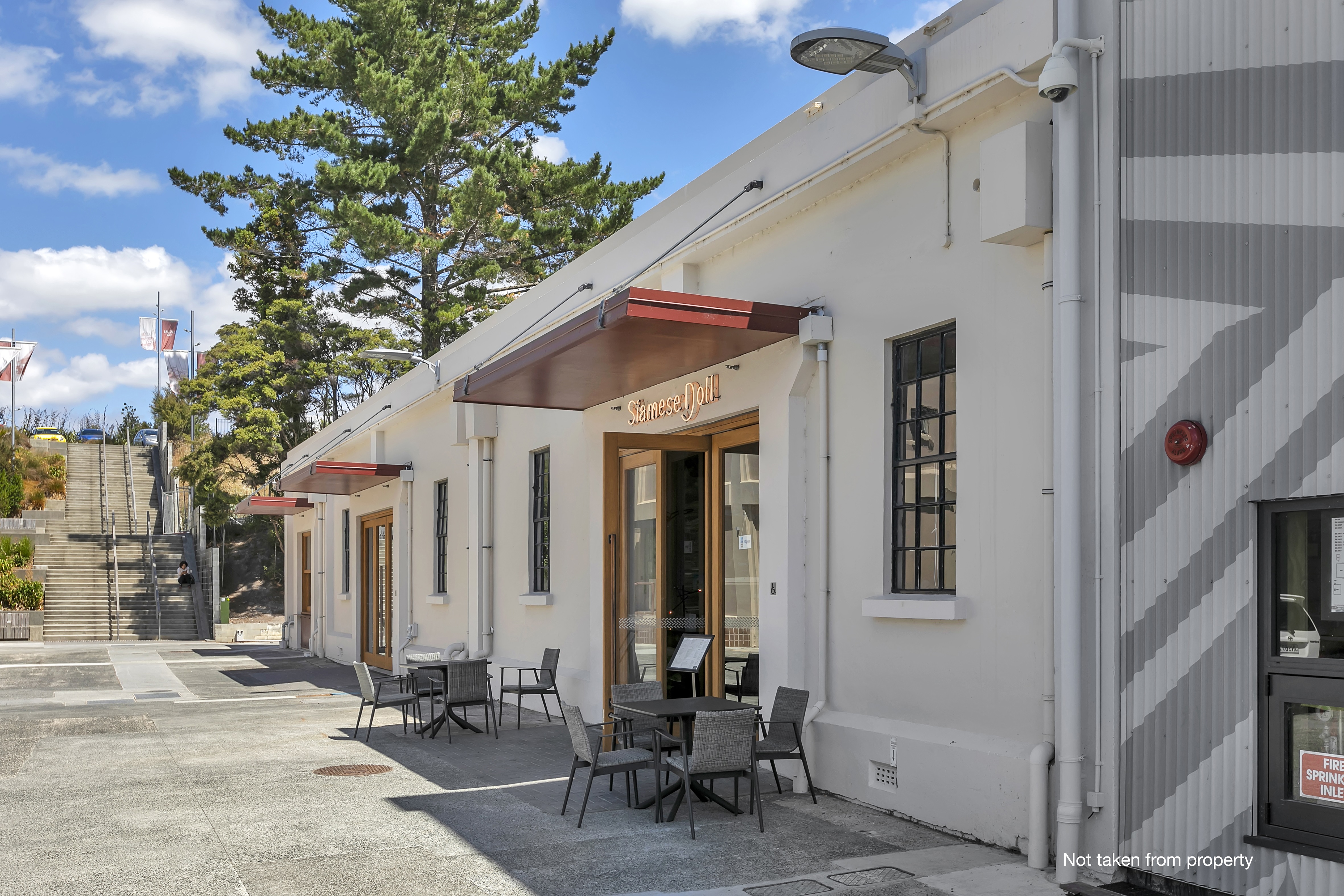 But this isn't important, what is important is that after undergoing this identity transformation, it's also become a battleground for the tastebuds. Numerous new openings have rendered Hobsonville Point's culinary competition deliciously intense, so start revving your forks, because here's the lowdown on the hottest menus in town:

Siamese Doll moves to its own beat, dishing up modern South East Asian fusion classics, with notable flare. Young and bold, Siamese Doll speaks to a new era of Asian dining in the city. You won't find unsightly crayfish tanks lining the walls, or a menu where only half the offerings sound edible, but that's not to say it skimps on tradition either. Instead, the interiors are sleek and stylish, and the playful menu exhibits all the very best South East Asian fusion flavours. If you're hungry, the 'something big' section of the menu is where you'll want to feast your eyes. Here you'll find dishes like decadent lamb shank massaman curry, or an elegant prawn and crab omelette served with shallots and coriander. If you're after something lighter, the 'raw' menu lends itself perfectly, here, you have a choice of oysters, seared tuna tataki, or sashimi. Word from the wise; don't pass up on the sashimi platter, this is outrageously good value for money. A focused and sharp drinks selection rounds things off, featuring sake, a range of wines and beers, and inventive cocktails. Siamese Doll dares to be different, and in doing so, recognises that variety really is the spice of life.
Tuesday – Sunday
Lunch: 11.00am- 3pm
Dinner: 5.30pm – Late
3/3 Boundary Road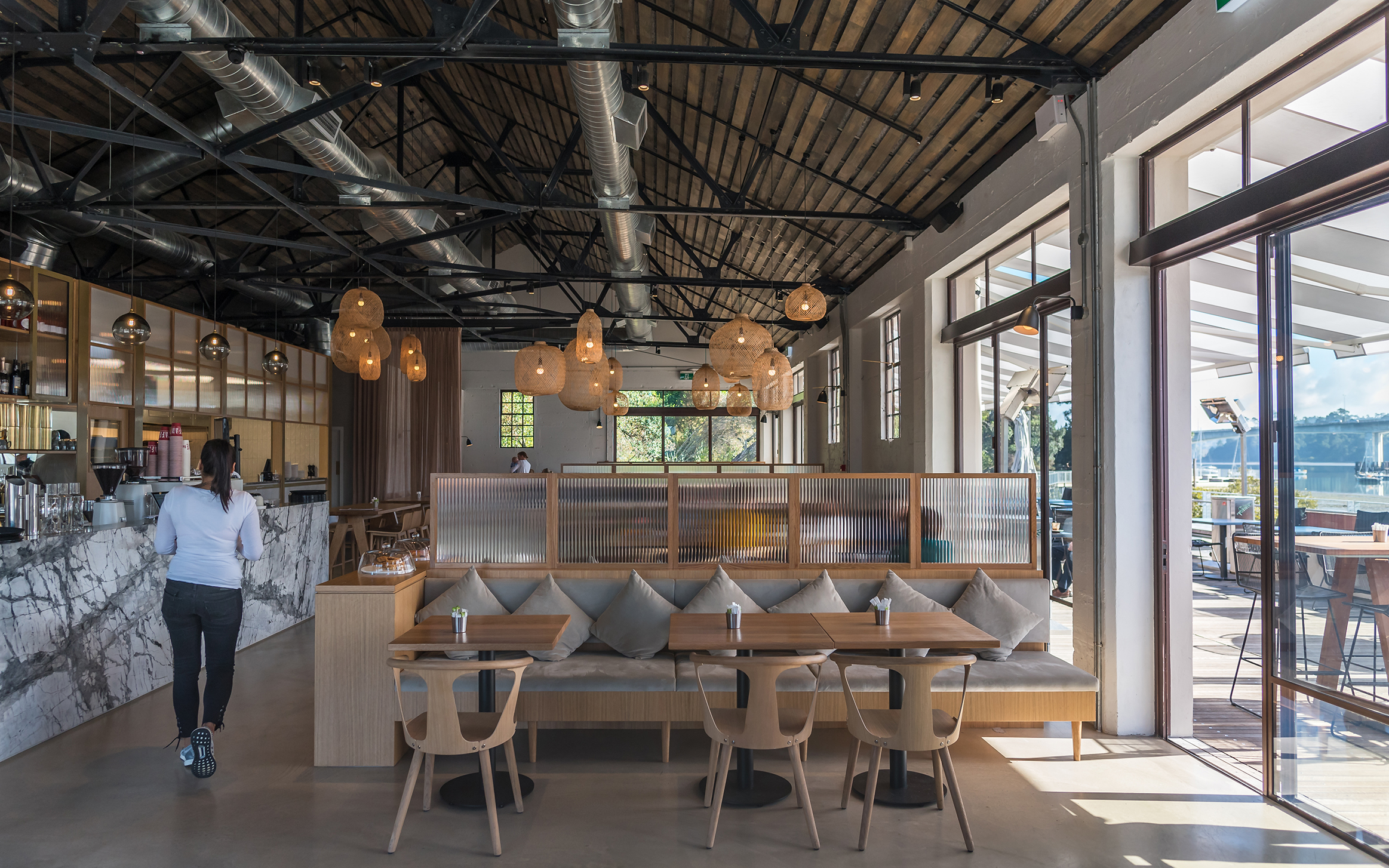 I've lived in Auckland my whole life, but if someone asked me the biggest change I've seen this city undergo in my life (other than the traffic) it would be the cafe culture. Inarguably, Auckland stacks up against the major leagues when it comes to some of the finest breakfast fare in the world, and Hobsonville's Fabric is a perfect example. The ideal place for a bit of R&R on a Sunday if you're an out of suburb-er, Fabric is an ambitious, hard-working early-to-late operator with a stellar view. Few Auckland venues do alfresco dining better than Fabric, and the large open-aired deck perched above the harbour is an unparalleled setting to enjoy menu offerings like braised beef check served on toasted brioche with poached eggs, or house-made baked beans. The supercharged Scandi fit-out and Instagram baiting dishes mean you can eat with your eyes, too.
7:30am-late everyday
8/3 Boundary Road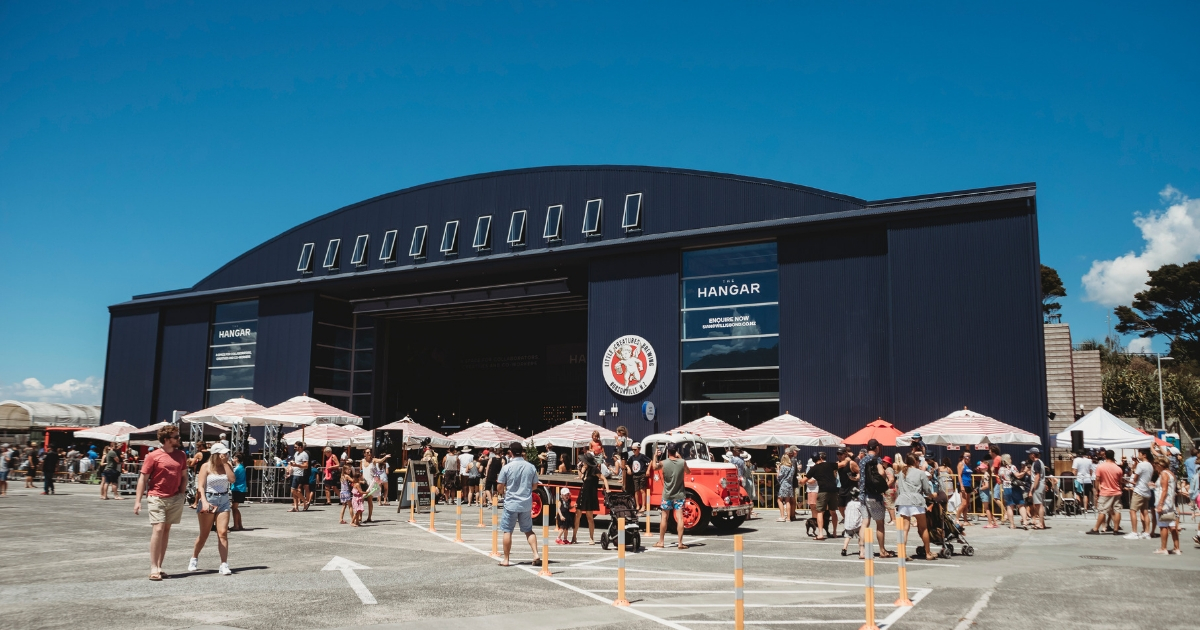 Is it a bar? Is it a bird? Is it a restaurant? Is it a plane? The large hanger shed-style setting, laid back atmosphere and noticeable amount of booze would say bar, but the quality of cooking would say a restaurant. Whatever you decide, Little Creatures is a cut above your average. On any given sunny day, the dining room will be absolutely jam-packed of eager patrons soaking up the vitamin E and hoovering up some of the tasty sharing plates or famous Pale Ale. Said plates are as much about play as they are about work, and you won't want to hesitate in ordering triple cooked chips and Brussel sprouts with fried bacon for the table. Surely the finest Catalina Bay has to offer.
12-late Monday-Friday
11-late Weekends
2 Boundary Road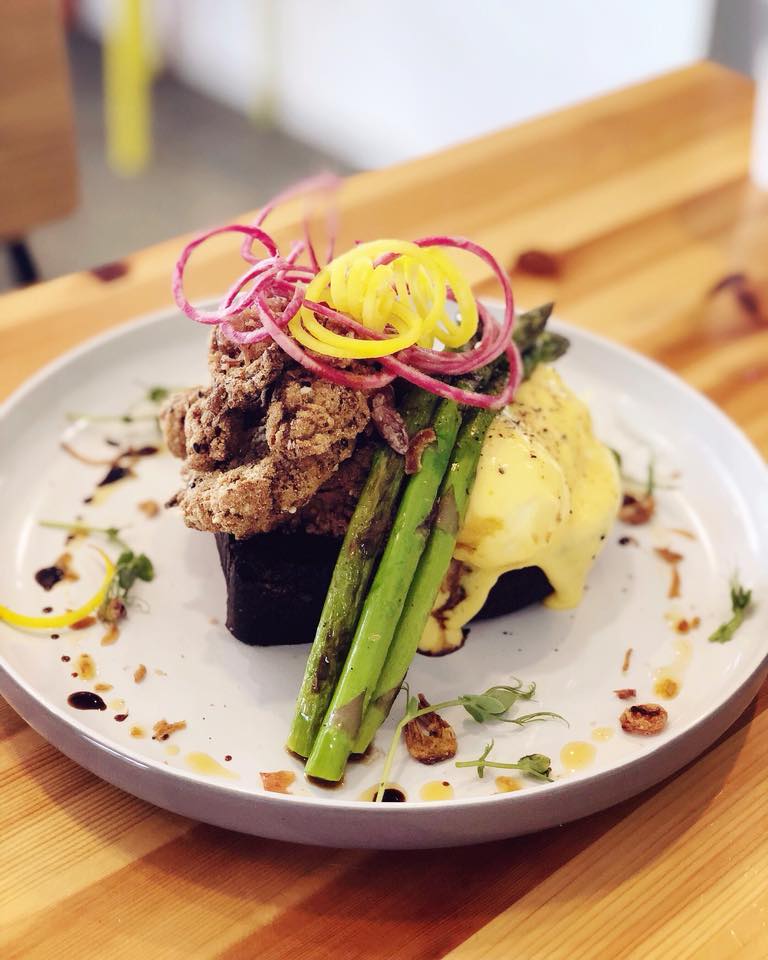 At 25mL Coffee and Roastery the theme is small but mighty, and what may seem unassuming on the outside gives way to numerous exciting findings inside. You'll find quality brews here, or if you're hungry hit the cabinet food for inventive snacks. All the essential brunch makings can be found here, too, and some exciting less popular offerings, like the 'China Doll' which sees spiced fried chicken paired with two free-range eggs, lemon hollandaise and prawn crackers all served atop a fluffy brioche loaf. If you live in the area, it's likely this is already you're local, and if you don't, it's worth a visit to check it out.
7am-3pm
72a Hobsonville Point Road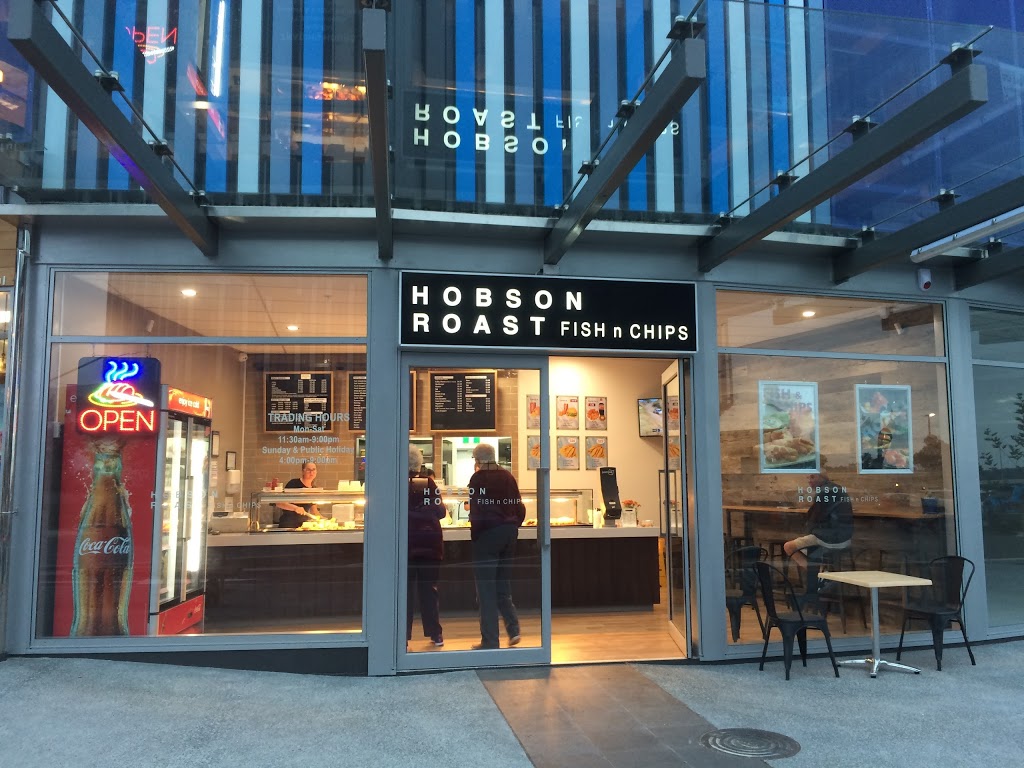 Every good suburb needs a good fish and chippery. So this solidifies that Hobsonville, laundry regulations side, is indeed a good suburb. There are potato fritters, fish fingers and swordfish skewers. Enough said.
11:30-9pm Monday- Saturday
4-9pm Sunday
124 Hobsonville Road
We love a good food fight, especially when the prize is delicious foodie offerings. So tummies, get ready to rumble at this outer-city suburb.
Enjoying the series? Check out our take on the Best places to Eat in Auckland.