Love craft beer? You're not going to want to miss this event
**Attention ALL Beer Lovers**! Craft Beer Brand Black Dog is bringing local hot-spot Sweat Shop to life on Wednesday the 17th of April with their exclusive tasting event 'A Taste of Black Dog'.
Brighten up your mid-week hump day and invite all your friends for a mesmerizing night out that'll give you the true zest of the craft beer capital without having to travel all the way to Wellington. Take a journey through an interactive tasting session with Beer expert & Top Dog, Adrian Klemp and Brewer, Dan Lord to truly immerse yourself in the new brews they're releasing.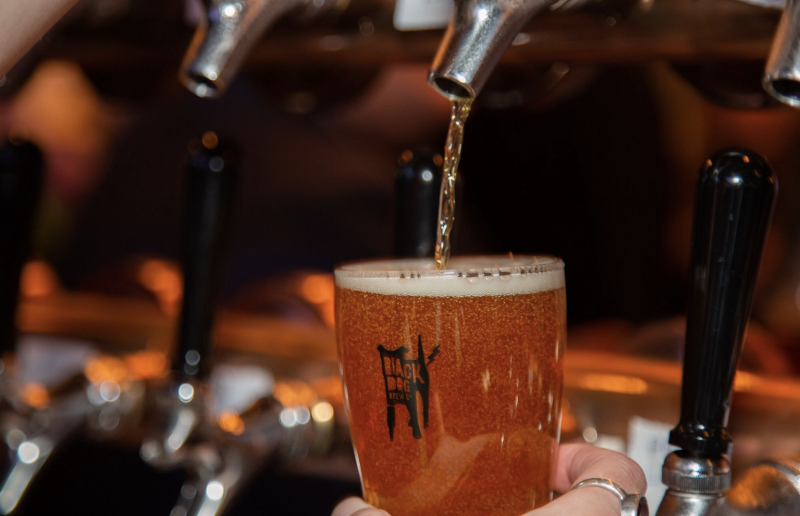 "We wanted to share with Auckland the first in our series of single hopped beers, along with a developed old favourite and some soon-to-be favourites at our first Taste of Black Dog event. Wellington beer aficionados have a passion for our brews and are spoiled for choice at our Cuba Street brewery, so we're excited to bring some of Cuba Street to Auckland beer fans" – Adrian Klemp & Dan Lord.
Their two limited edition brews are Lone Wolf Mosaic and Silly Mid On. Lone Wolf Mosaic uses the American Mosaic hop, which starts with a strong passionfruit aroma, followed by grapefruit and peach undertones on the palate then finishing with a pleasant, soft bitterness. The new Silly Mid On lager utilises both hop pellets and cones in the brew having the taste of grapefruit pith and subtle gooseberry flavours that dominate the simple malt bill on the palate, before finishing dry with a soft bitterness.
Want to pop open the cap of a bomber and be able to relish in the newest brew to hit the country? Then reserve your tickets now for an evening you won't forget!
Tickets available here.
The Details
Wednesday 17th April, 6-7pm
Sweat Shop - 7 Sale Street, Freemans Bay
Ticket cost: $10 pp (Limited to two tickets per reservation)
Tickets include:
• Tasting of the new Experimental Range - Lone Wolf Mosaic IPA & Silly Mid On IPL
• Tasting of three Cuba Street small batch beers
• Tasting of fresh hop release - Hop Boxer
• Pizza & brewer's platters