Dirty Laundry brings a modern all day eatery to Central Auckland
From the hospitality masterminds that brought you White & Wong's, Harbourside Ocean Bar Grill and Botswana Butchery comes Dirty Laundry, Auckland Central's latest opening.
Good Group Hospitality are no stranger to Auckland's waterfront, having successfully pioneered some of Auckland's most coveted eateries, and are showing no signs of throwing in the apron just yet. Now, they are expanding their growth empire in the area with their latest brainchild day-and-night-time venture; Dirty Laundry. Having more than proven their ability in the restaurant realm, their latest is something a little different, but delivered with the same finesse of its predecessors.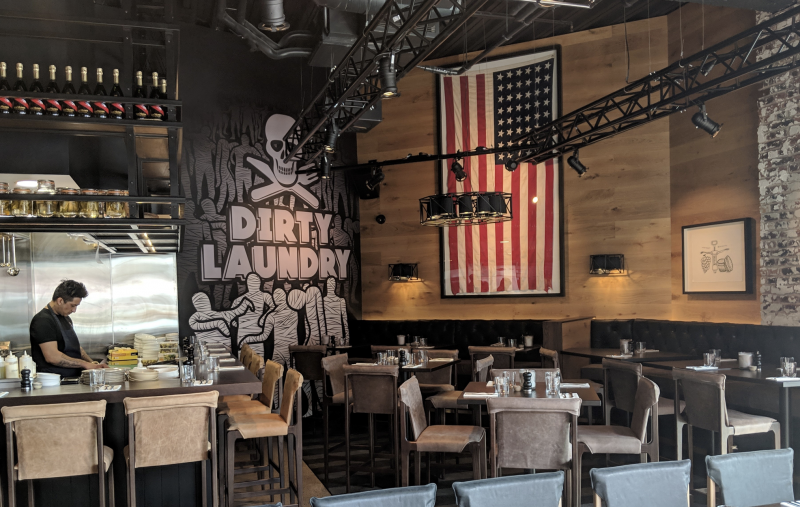 The modern yet relaxed interior makes this the perfect dining destination for both a relaxed dinner, or a business lunch to impress clients. The menu lends itself to both, progressing from small to large plates with the addition of nibbles and sides. Wash down some crispy chicken with a beverage off the extensive beer and wine list for the perfect after work experience. The interiors carry a high-end American eatery feel, with a large American flag hung on one side, and leather seats and wooden accents throughout.
In a move away from waterfront stereotypes, the menu is not heavily seafood focused, although still represented, with lobster rolls and ceviche, to name a few. The menu includes classics such as Fish Tacos served with a humble yet flavoursome combination of lettuce, avocado, sour cream with a kick of chilli. But it also has some unexpected but welcome surprises, such as chicken noodle soup and lamb tartar served with creamy buffalo cheese, piccalilli and dill.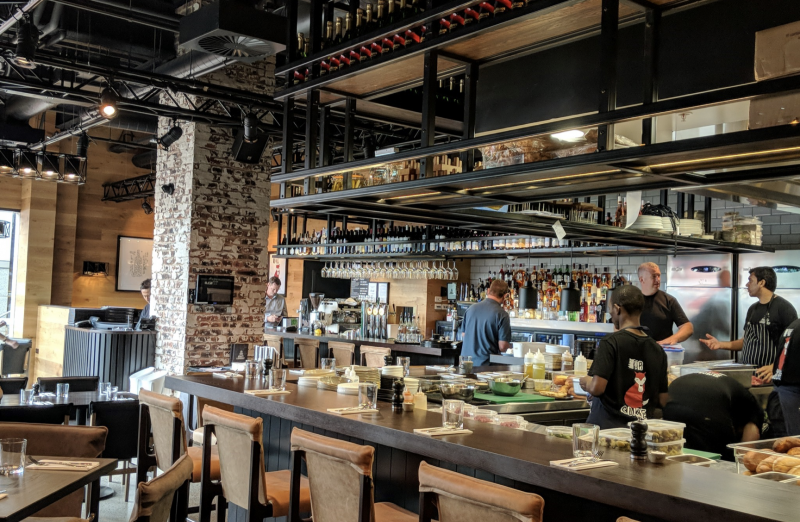 Dirty Laundry has identified a niche in the local dining echelon, a fancy-but-not-too-fancy eatery that the surrounding corporate workers, and passerbyers alike can enjoy. While Dirty Laundry is every inch a modern eatery, the menu offers exceptional food that isn't pretentious or over complicated, and it is the addition Central Auckland has been waiting for.
Dirty Laundry
Open now – 7 Days – 11am till late
Ground Floor PWC Building
188 Quay Street
Auckland