Edible gin-infused paint is now a thing...
Calling all gin-lovers!
Bombay Sapphire is bringing edible gin-infused paint to New Zealand, with Auckland bars The Glass Goose in the CBD and Bedford Soda & Liquor in Ponsonby Central confirmed as the very first stockists.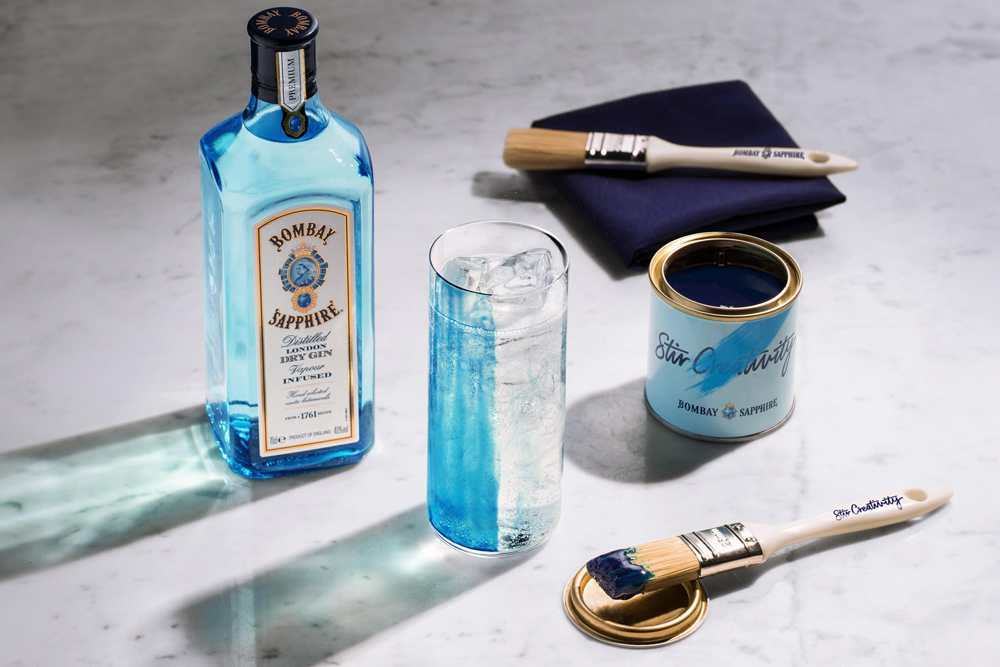 The distinctive blue paint is served from a 350g paint pot and applied using a paint brush to the inside of the glass to add a pop of colour and injection of flavour to the iconic G&T. The edible emulsion was devised in partnership with award-winning bartender Rich Woods of Duck & Waffle, London, where the paint has already proved hugely popular.
Visitors to The Glass Goose and Bedford Soda & Liquor this Summer will be in for a treat as both are set to be transformed into beautiful, urban Bombay Sapphire-inspired retreats, bursting in botanical flavours. Gin fans will be encouraged to create and name their very own signature G&Ts, using a selection of carefully chosen garnishes. Each bar will also offer three mouth-watering Bombay and Tonic serves, designed exclusively by expert mixologist Frankie Walker.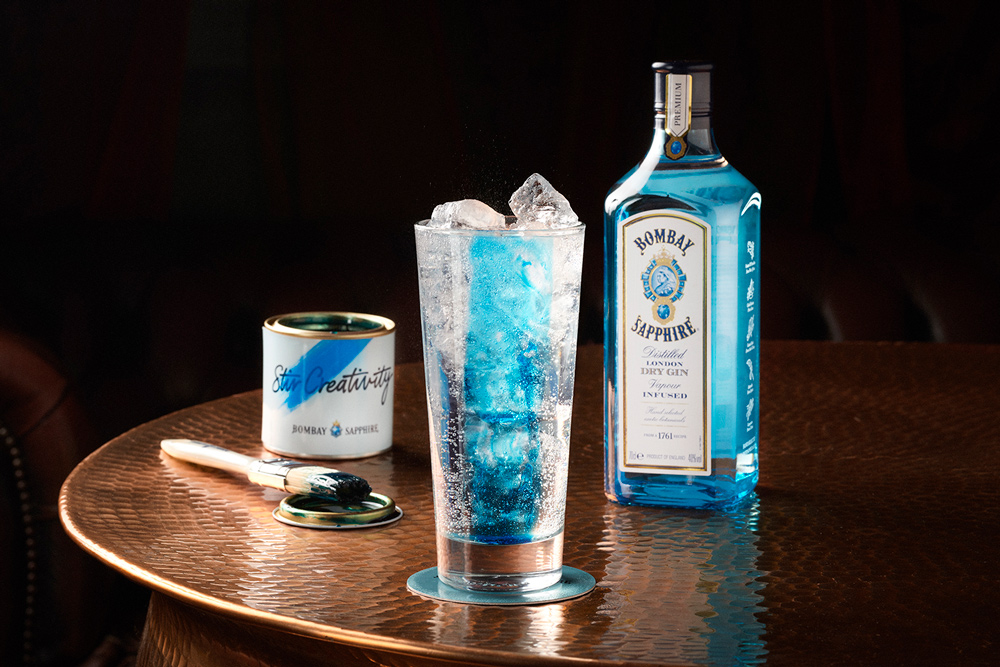 Nicola Fenwick, Senior Brand Manager – Bombay Sapphire says; "We are delighted to bring Bombay Sapphire blue paint to New Zealand gin lovers, who we know are always keen to explore new and creative twists on the traditional G&T. We're encouraging visitors to The Glass Goose and Bedford Soda & Liquor to explore their creativity by experimenting with flavours and garnishes – and of course the edible paint - to develop a signature Bombay and Tonic that's so good, it's worth naming!"