Flamingo e-scooters, the ultimate way to get around Auckland
Aucklanders Listen Up, travelling around the city has never been so simple and easy! As many of us know, electric scooters are ruling the inner city. It's the fastest way to conveniently manoeuver around the hustling and bustling CBD, and for good reason. The amount of roadworks and traffic congesting New Zealand's busiest city has resorted many of us to flood to these revolutionary transport devices and I must admit, gone are the days of simply just walking around town. An exciting new arrival to Auckland's electric scooter world is Flamingo.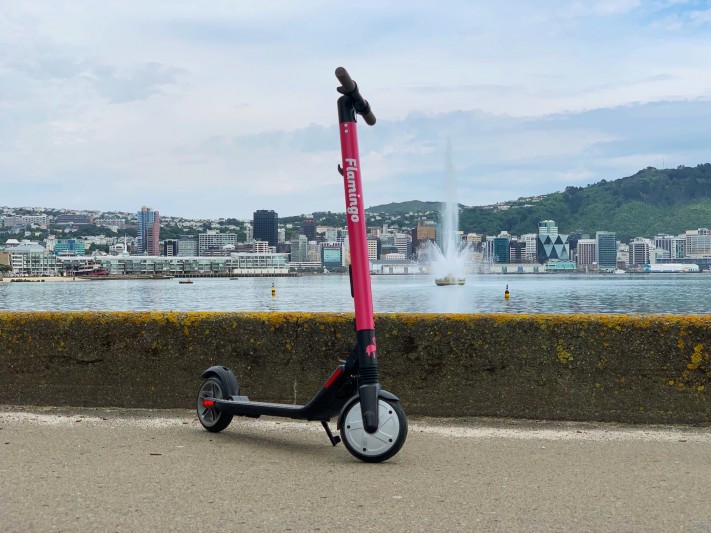 Today (Tuesday, 30th of July) marks the exciting launch of Flamingo's share service of dock-less electric scooters. 525 E-scooters are being dispatched on Auckland's busy streets setting to light the city, PINK. Local young entrepreneurs Nick Hyland and Jacksen Love created the company as a first and last mile transport option aiming to ease the high level of congestion on roads and help Aucklanders get around the city in a fun, affordable, safe and easy way, while reducing their reliance on cars. Auckland roads have never been so congested and e-scooters are definitely becoming the new way of the future. As the only New Zealand-owned company, and one of only three companies altogether, who were chosen by the Auckland City Council to provide e-scooter services in NZ's largest city, this is a massive achievement for Flamingo and all the megacity's residents.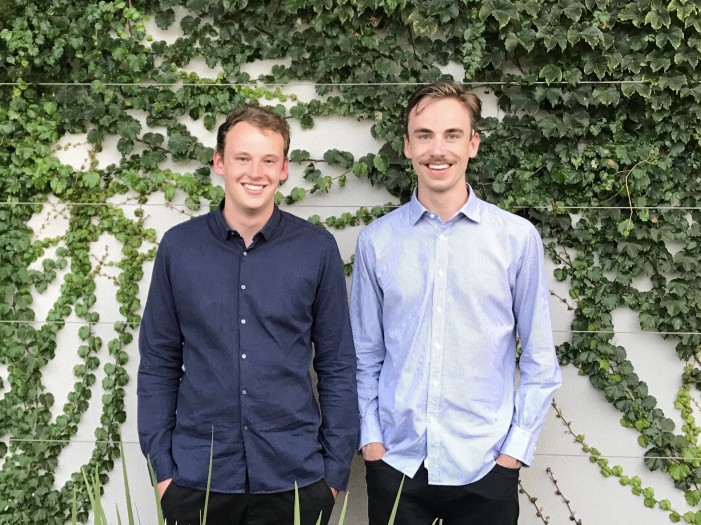 Co-Founder Nick Hyland says, "We're committed to the safety of our riders, so users can expect some unique features such as an in-app safety tutorial and free helmets". With safety being at the forefront of the company's priority list, Flamingo's fleet consists of the highly regarded Segway-Ninebot scooters. To avoid danger and keep the scooters in a safe condition a safety device is embedded to monitor and control any scooter at any time. The device will alert the company if a scooter falls over or detects tampering as well as, GPS and geofence technology to create low-speed zones and restrict riders from riding and parking in designated areas.

Flamingo users can also expect a free helmet, which can be easily ordered from the convenient app. How can you now not sign up? You get a free helmet! Before you head out for your first ride you will need to complete Flamingo's in-app training, but who's complaining when it's so damn quick and easy to use. The company's per minute basis charges a $1 base fare, then 30c per minute of use. To celebrate their incredible launch, Flamingo will be offering Auckland riders free unlocks for the first month.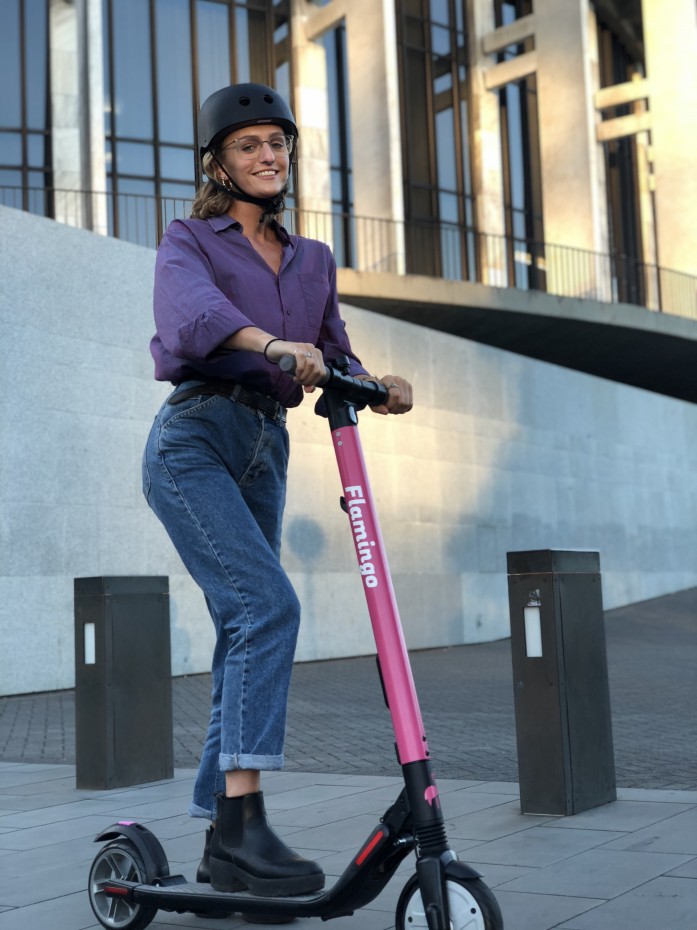 So what's stopping you? Whether you're on your way to university, work, the mall, or just simply taking in the breathless wonders of Auckland, head out on a Flamingo e-scooter next time. You won't regret jumping on the bandwagon (or in this case, take the reigns of the handle bars) of this revolutionising craze sweeping the nation.

To download the app or find out more, head to flamingoscooters.com