We can officially tick off the second week of the chilly season from our calendars. I love winter, it brings fashion-forward trends and gives me an excuse to donn all my winter coats, giving me all the vibes of a New York and Paris glamazon. Even though this early freeze can have you in the blues, you can revel in all the rambunctious or peaceful activities ahead as the weekend is a few mere hours away. Remix wants to help you indulge in all the finer things this week with an event to wow all wine connoisseurs, two show-stopping winter accessories, a salivating ice-cream release and wine that tantalises taste-buds.
Young & Co.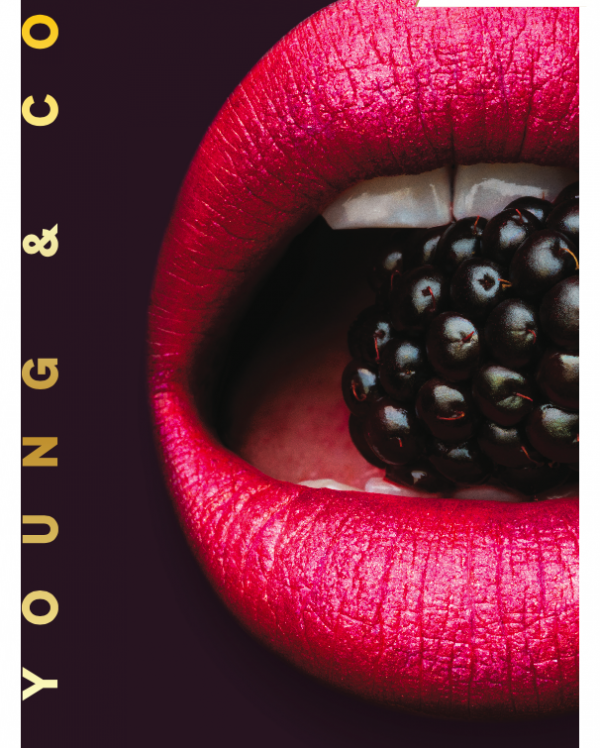 After a week full of admin, nothing satisfies me more than indulging on a glass of wine with my girlfriends, and with the introduction of the swanky contemporary wine brand Young & Co, I am even more excited for my weekend ritual. Presented in strikingly aesthetic bottles, the wine comes in three fragrant varieties. 'The Jam', a McLaren Vale Shiraz, is packed full of blackberry and plum flavouring, blended with a quirky hint of sweet oak and spice. Perfect for a night in heating not only your body but your tastebuds alike. 'Cherry Bomb' is the brands French Pinot Noir, the holy grail of red wine in my opinion and boy does this one taste good. With a delicious pairing of raspberry and cherry, 'Cherry Bomb' is the perfect combination of fusion and flavour. Last, but by no means least, Young & Co present 'Berry Riot' a French Grenache that, true to its name, is an abundance of glorious berry flavours that leave your taste buds tantalised.
Winetopia.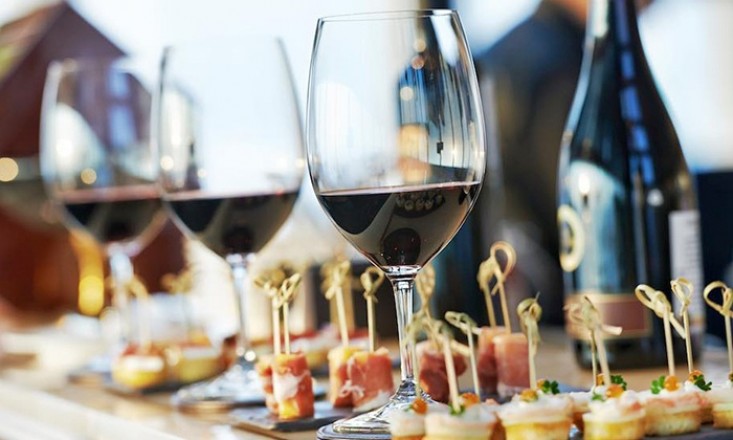 Make sure you leave yourself some available time this weekend, as we highly encourage you to attend Shed 10's Wintetopia festival held from tonight until tomorrow evening. The two day festival offers guests the chance to learn the intrigues of wine making while providing taste tests from 60 of the countries best wineries. With the amount of alcohol being consumed (in moderation), the event just wouldn't be the same without the accompaniment of food. Fortunately, Winetopia will be providing culinary delights to pair with your heavenly selection of wines. Tickets are limited so make sure you get in quick!
Tiffany Hardwear jewelry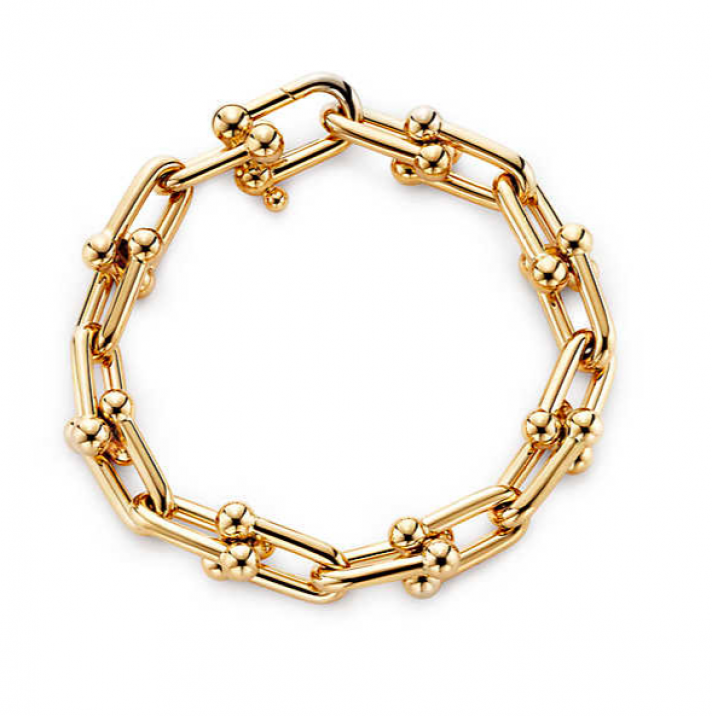 Every girls dream is to see a little blue box wrapped in a silky smooth ribbon. Tiffany and Co. is every woman's fantasy gift and what says glamour more than a simple staple jewellery accessory? Throughout the ages of time jewellery has been a woman's most beloved accessory, Tiffany's pays homage to this idea through all their hardware jewellery. Our go to jewellery staple this week is the Tiffany Hardwear link bracelet, elegantly subversive the bracelet is the perfect embodiment of city spirit.
Coach Parker Top-Handle Bag.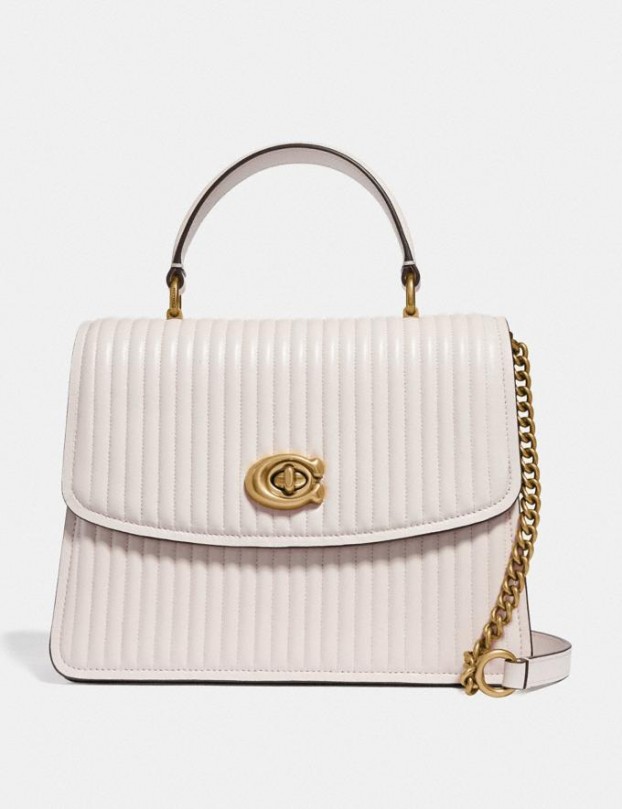 Do you want to add a touch of glamour to your wardrobe this winter? I sure know I do. Coach once more brings you a remarkably on-trend bag collection that cleanses all my style cravings. No matter what colours and styles are your preference, this medley of accessories will have you lusting for a new go-to bag for the cooler season. One of Remix's top picks this Friday is the Parker top-handle. A structured, lightweight cross-body that gives the versatility of combining uptown elegance with downtown ease. A hand-bag effortlessly adds that extra element to your outfit that will launch your style to unseen heights. Treat yourself after a long week with a new elegant leather best friend.
Tip Top x Whittakers.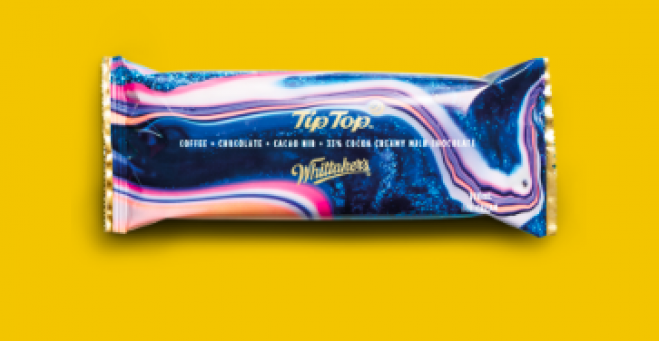 Iconic brand pairings don't get much better than a well known local chocolate company and their quintessential ice-cream partners. Whittakers and Tip Top have launched two uniquely exquisite ice-cream flavours: Butterscotch Popcorn and Coffee & Chocolate. Remix were able to have a sneak peek (and taste) of the delicious new flavours on offer last week, and let us tell you these flavours are even more pleasurable than they sound. Butterscotch Popcorn has butter caramel ripple flowed through a creamy butterscotch flavoured ice cream covered in Whittaker's traditional 33% Cocoa Creamy Milk chocolate & toffee popcorn. Coffee & Chocolate incorporates a rich choc-coffee ripple swirled in a creamy coffee ice cream coated in Whittaker's 33% Cocoa Creamy Milk Chocolate and roasted cacao nibs. I know what I'm doing this weekend and it includes catching up on my Netflix faves while eating a fairly large amount of these chilled off the shelf ice creams.