Friday is notorious for being the favourite day of everyone's week. You cross the T's, dot the I's and leave your worries at your desk. Many people even cut the day short for those all-important Friday drinks! Whether you're still at work or have clocked out early (both physically and mentally), we have the perfect ingredients to kickstart your weekend.
This week's Friday Favourites will have you holding onto summer for as long as possible. With weather like this, can you blame us? To help you along the way we have; Crafters Union sorting all your beverage needs, Marc Jacobs fortifying an endless summer, Cali Press 2.0 redefining the food scene, Timberland's Heritage collection just in time for Coachella - along with Pandora's etherial Shine Collection.
Start pouring that bubbly and let's get cracking!
Crafters Union Wine in a Can is what your weekend was missing
Crafters Union's latest libation will have permanent residence in every home. An elegant option for a wedding, the answer to your weekend road trip or even a beach day picnic with your friends, its versatility is boundless. No glass? No problem. The Crafter's Union Cans are created using patented Vinsafe wine technology, ensuring the wine within retains its same premium quality, product integrity, stability and longevity. The three varietals, Rosé, Pinot Gris and Sauvignon Blanc, offer a perfect selection to suit any taste. You don't have to sacrifice flavour, for the convenience of a can. Read more about it here.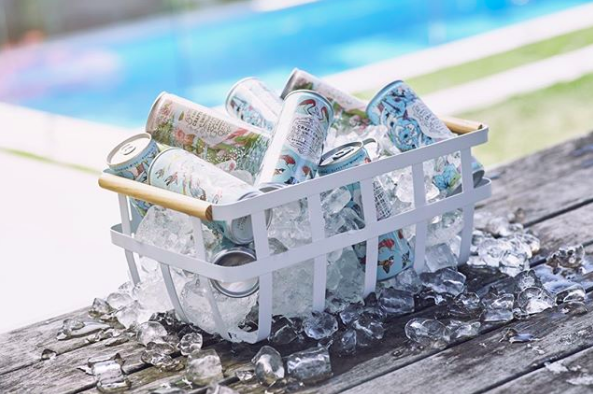 Twinkle like a star all night long with Marc Jacobs
Marc Jacobs is back with their latest iteration, bottling summer's most captivating qualities. A modern reinterpretation of the classics, the soft violet hue of the Twinkle Edition, contrasts with the traditional gold accents of Daisy, to bring you a completely revitalized aesthetic. Glittering, gilded and violet petals are layered to create a masterpiece of subdued colours, reminiscent of a hazy summer utopia. Daisy Twinkle bursts open with wild berries mixed with violet leaves, to create an uplifting bouquet of floral and fruity notes. The Eau so Fresh Twinkle edition lives up to its name with a vibrant and surprising blend of succulent fruity notes, contrasted with delicate florals and sparkling raspberry. Daisy Dream Twinkle Edition is exactly that, a dream. The airy blend of lush florals is juxtaposed with a juicy burst of black cherry. Discover more about the trio here.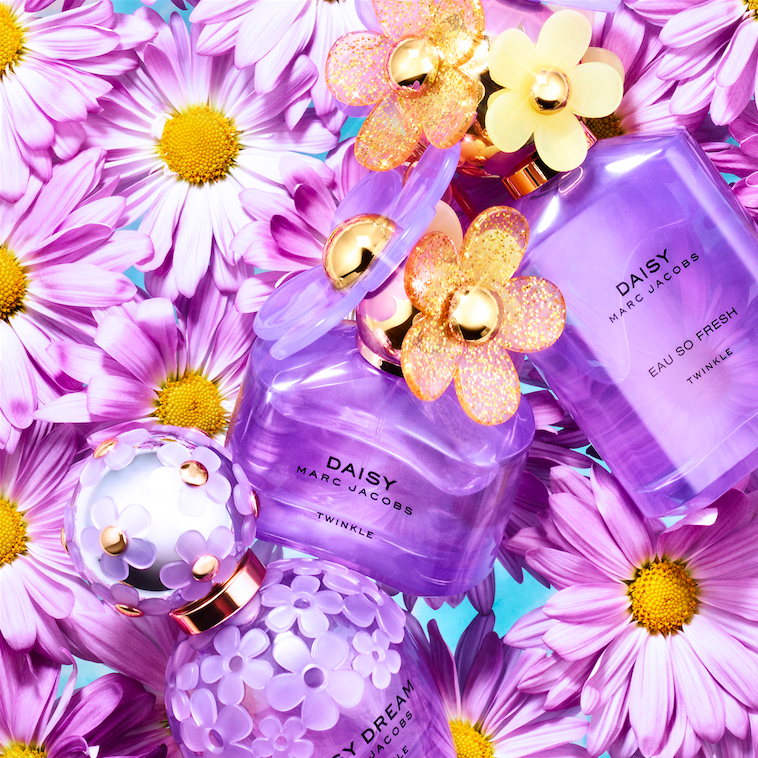 Cali Press Parnell is our new café obsession
Inspired by Californian clean living, Cali Press was made famous in Sydney before expanding to reach Auckland's CBD. As our city gains notoriety for its health café scene, Cali Press have made it their own by opening an additional store in Parnell. Cali Press Parnell will be serving up its iconic cold-pressed juices, smoothies, tonic shots, salads and toast toppers. Our favourite is the smashed avo, it is a definite must-try! The opening will also coincide with a revitalised menu, featuring new toppers and sandwiches, along with the launch of a new Peanut Butter & Choc smoothie bowl. To celebrate their launch, Cali Press Parnell will be offering free regular coffees on Friday and free regular smoothies on Saturday. With a menu that delectable, we're just dying to try the whole thing out! For more on Cali Press, head here.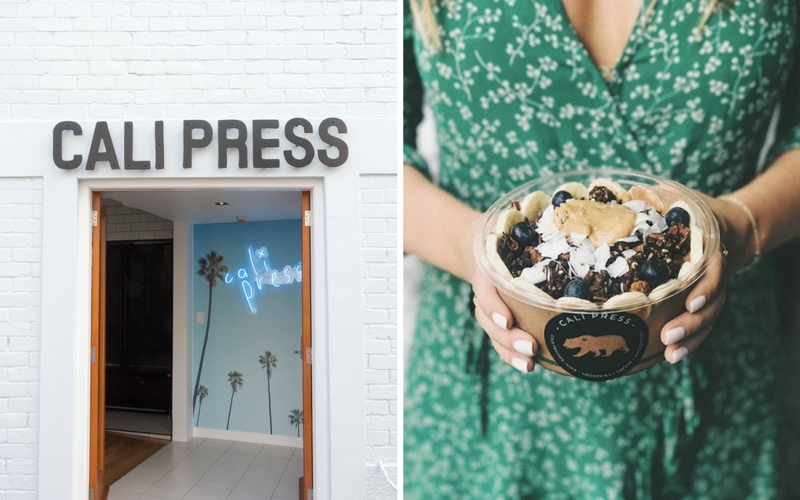 Timberland have you covered for Coachella with their Heritage Lite boot
Coachella is the fashion festival of the year. The worlds most dedicated fashionistas showcase their talents and now, we're just a week out from the start date. Timberland have you sorted for all your footwear needs with the Heritage Lite 6-inch boot. The Heritage Lite is a reinterpretation of the classic Timberland shoe. Offering the same high-quality with a fresh aesthetic, it is sure to be on the feet of every die-hard chella fan this festival season. The Heritage Lite 6-inch comes in a variety of different colours. From powdered blue to peach and right down to cashmere, they're sure to bring you a look that's elegant, chic and classic in all the right ways. For more on their collection, or to shop it, head here.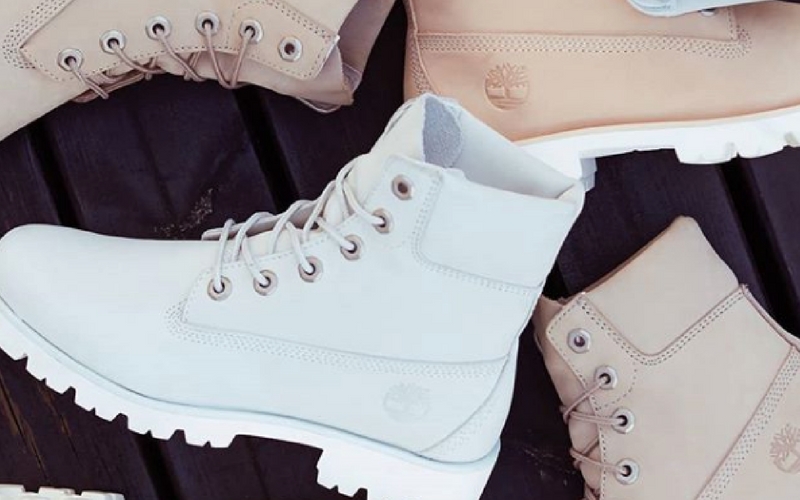 The Pandora Shine collection ticks all our boxes
Reining in the golden era, the Pandora Shine collection is the latest addition to the elegant Pandora brand. The stunning pieces are made out of 18K gold plated sterling silver and can be worn together for a complete look, or separately. Among our favourites is the Honeybee Bracelet, Heart and Bee Stud Earrings and the Golden Honey Charm – which looks good enough to eat! The rings outshine the rest in this collection (pun intended) and they're stackable too. You can choose from the Honeycomb Laced Ring, the Honeybee Ring, the Hearts of Pandora ring or even the Enchanted Crown Ring. There are too many beautiful designs to choose just one! Excuse us while we put the entire collection in our checkout bag. For more on this collection, head here.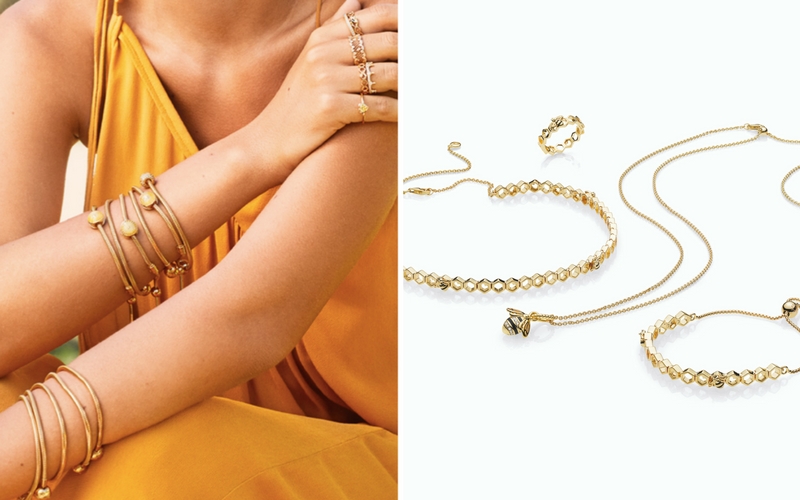 Image Credit: Pandora, Marc Jacobs, @craftersunionwines, @timberlandnz, @calipress.nz