Friday is here and we couldn't be happier about it! Whether your week was filled with stacks of emails, stressful times or days snuggled up sick in bed (because let's be honest, it's freezing in little NZ lately), the Remix Friday Favourites will push aside those weekday blues and kickstart your fab weekend.
Maverick and Mere Handbags
Auckland-based duo Amanda and Kristin are living proof that being in business with your bestie is just as much fun as you'd think it'd be.
They're the talented pair behind newly-minted, premium handbag label, Mavrick & Mere. Created through their shared passion for high-quality leather goods, handbags and fashion, Amanda and Kristin debuted their inaugural "Kiss Bang" collection in March this year.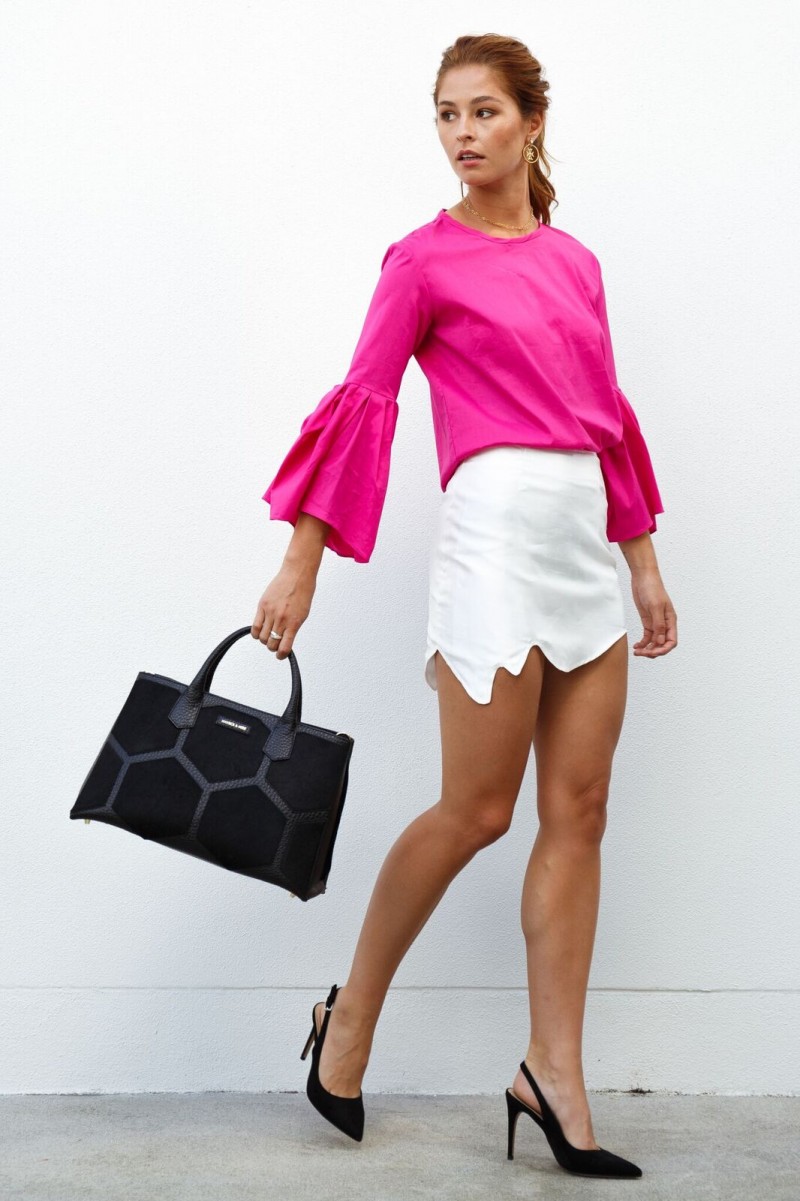 The Ultimate Winter Boot
Winter is here, and we are calling on a shoe to keep our toes roasty this season. Pulling out last season's winter boots can seem like a begrudging feeling, the trusty sole has worn, the lease has expired, you need a do-it-all boot that only one brand can provide. Luckily, Timberland has you ready for any adventures that involve braving the wet weather, catering to the strong and comfortable durables out there.
Click here for more information
New Isabel Marant and Vanessa Bruno now available at Workshop
Footwear fiends rejoice! Workshop have just received a fresh drop of stunning Isabel Marant's and trust me – you'll want to get your hands on a pair of these stunning shoes. Our top pick is the Dacken Suede Boot – it is a simple winter boot designed to perfection. The Vanessa Bruno ready to wear collection is what dreams are made of, we recommend getting in store quick girls as these stunning pieces won't last long! The Inora Smock Dress is the perfect winter LBD, layer it and wear it to work or match with a chic boot and wear it to dinner.
Available on the Workshop website and in store
Bondi Sands Gradual Tanning Range
If you're anything like us and it's been a few days too many since your last holiday, you may be starting to have an uncanny resemblance to Casper the ghost. Luckily, fan-favourite sun kissed tan providers Bondi Sands have you covered once again with their latest invention. Their latest 'everlasting tan' range needs to be at the top of your to-buy list. The range consists of two winter must-haves; an Everyday Gradual Tanning Lotion which locks in your tan while moisturizing the skin with Aloe Vera and Vitamin E, alongside a Gradual Tanning Foam designed to gently build colour via a fuss-free easy application. If you're wanting to maintain your summer glow all year round you're going to want to get your hands on these!
Available online and in selected pharmacies
OGX Argan Oil of Morocco Shampoo and Conditioner
From the shores of Morocco to the carnivals of Brazil, indulge in an international scent adventure with OGX. Rich and rewarding, the Argan Oil of Morocco, mixed with Brazilian Keratin Therapy means this shampoo will leave your hair feeling brand new. Leading haircare providers OGX have continually been ahead of the game in their production practices. Whether it's their exotic and adventurous ingredients or their commitment to sustainable practice – OGX approaches beauty in their own unique way, helping us to have great hair days every day.
The Apple Press Juice
If you're impartial to an apple juice every now and again but worry about all the additives, your juice prayers have been answered! Introducing the latest juice fresh from the apple capital (appital) Hawkes Bay; The Apple Press. This juice is cold-pressed with no added nasties so you'll get the refreshing taste without the sugar. Oh, and it also makes an incredible Appletini cocktail, delish!