Gordon Ramsay has gone #vegan!
Either it's opposite day or he's been hacked because Gordon Ramsay just announced – he's going #vegan. No, you didn't read that wrong, the bonafide meat lover himself has decided to take on the plant-based lifestyle and our reaction includes a few words beginning with F.
The celebrity chef and restaurant owner is infamous for his anti-vegan, anti-vegetarian content. His staunch refusal to give up a succulent steak has caused quite the controversy amongst vegan and vegetarian communities for years. So, fans were understandably shaken when he announced his denouncement of meat on twitter.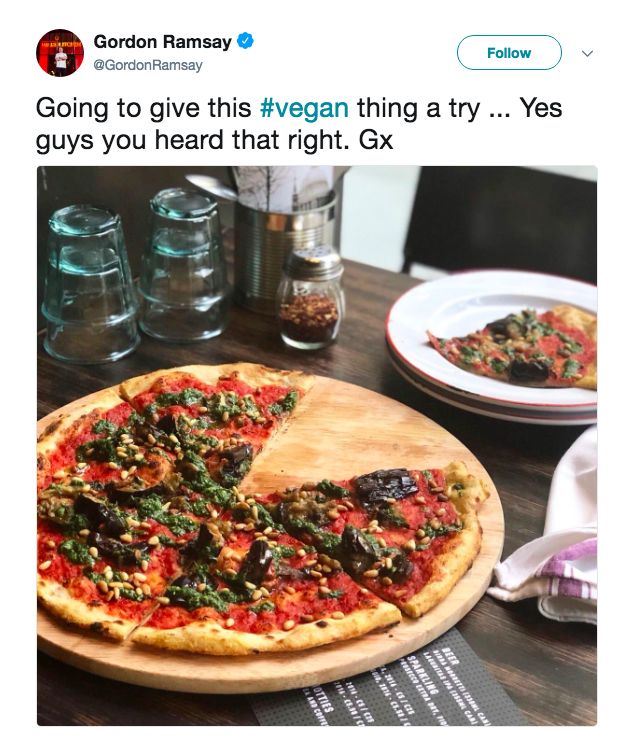 Gordon shared a photo of a pizza from his new eatery in London, Gordon Ramsay's Street Pizza. Along with the obvious lack of meat, his caption stated, 'Going to give this #vegan thing a try… Yes guys you heard that right.' His longstanding rivals, PETA, replied to his announcement in the perfect way, saying, 'FINALLY, we knew this day would come.'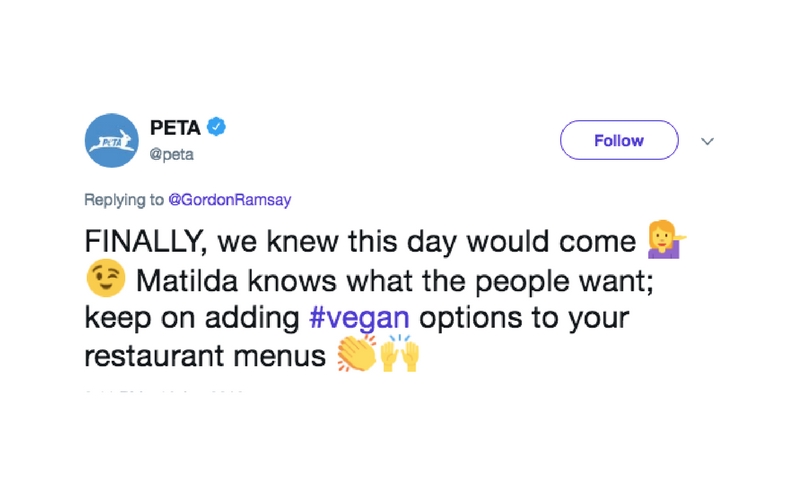 Whether this is short-lived or long-term, we're all for Gordon's move in the name of animals. We just hope no one sneaks meat into his restaurant meals (yes, he did that to someone). However, given that he mostly dines at his own establishments, that would be a risky move!
Image credit: Twitter - @GordonRamsay, www.gordonramsay.com