Have you been serving your wine the wrong temperature this whole time?
What do you get when you mix wine and dinner? A winner.
Even if you're no master in the kitchen, Taylors Wine will frame you as a winner in your guests eyes. The new, innovative Optimum Drinking Temperature Sensors from Taylors Wine perfect your pour no matter the temperature outside.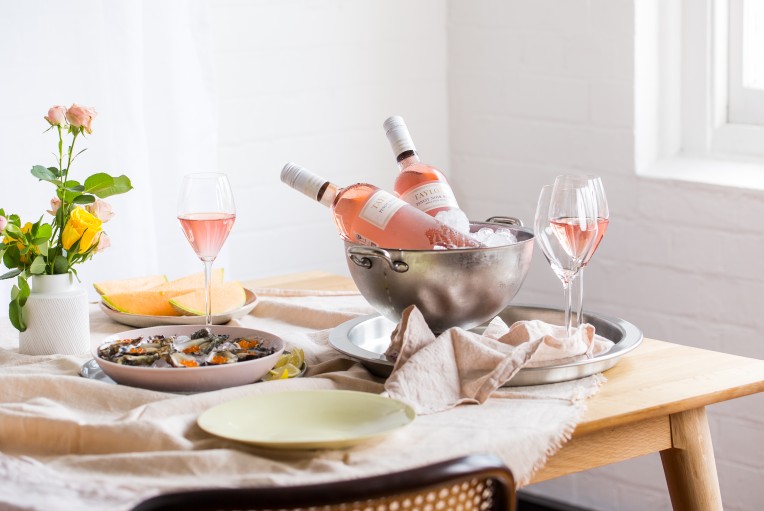 It's no exaggeration that a good rosé reigns supreme as the drink of summer thanks to its light, aromatic flavours, which are crisp, refreshing and hit the spot every time.
Taylors Wine has granted our summer wine wishes with their Pinot Noir Rosé crafted with sun-soaked summer days in mind.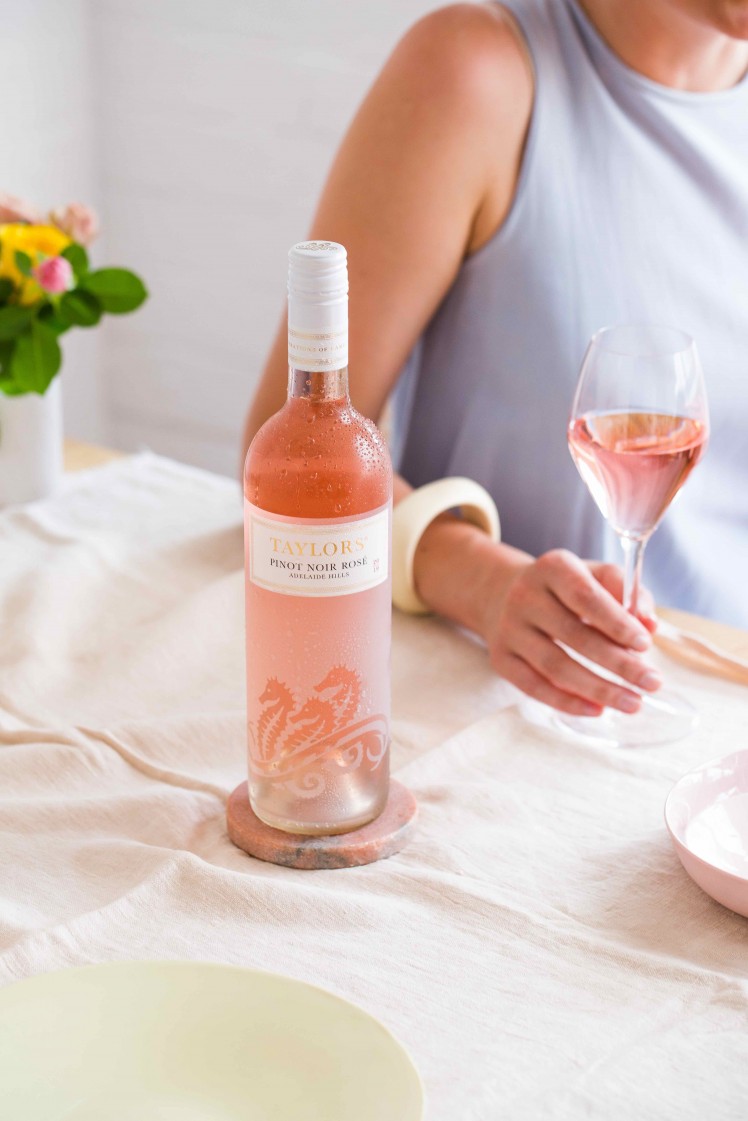 While us Kiwis pride ourselves on being well versed in summer sipping, we may be robbing ourselves of the perfect pour due to the temperature of wine we're consuming. According to Justin Taylor, Taylors Wines Company Director, we need to improve our drinking experience throughout the sweltering summer by chilling our reds and slightly warming our whites. While this may sound counterintuitive, Taylor explains this common misconception can affect the way wine is intended to taste. Each wine blend has a specific temperature for optimum flavour.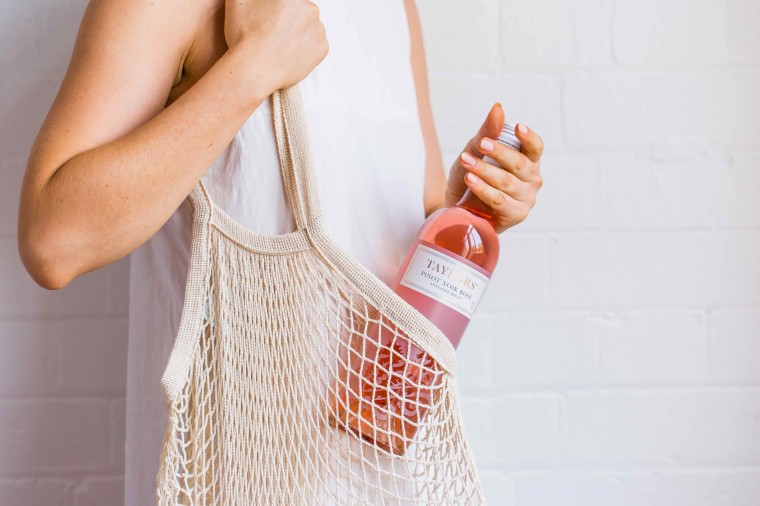 Summer heat can significantly alter the flavour of wine, either disappearing in warm temperatures or masking when over-chilled. But, not anymore, our problems are now solved! Taylors Wine Optimum Drinking Temperature Sensors on the back of the Promised Land and Estate wines ensure we'll never drink a less than perfect drop again. The temperature sensor uses thermo-chromatic ink technology to signify when your wine is at the favoured temperature to drink.
The sensor cleverly changes colour depending on the temperature of the wine. By simply swiping a thumb over the sensor on the back of the bottles, drinkers can assess whether the wine is ready to drink using a simple colour-coded chart – with sensors for whites and sparkling wine turning green when they are just right to pour, and the sensor for red wines turning fuchsia.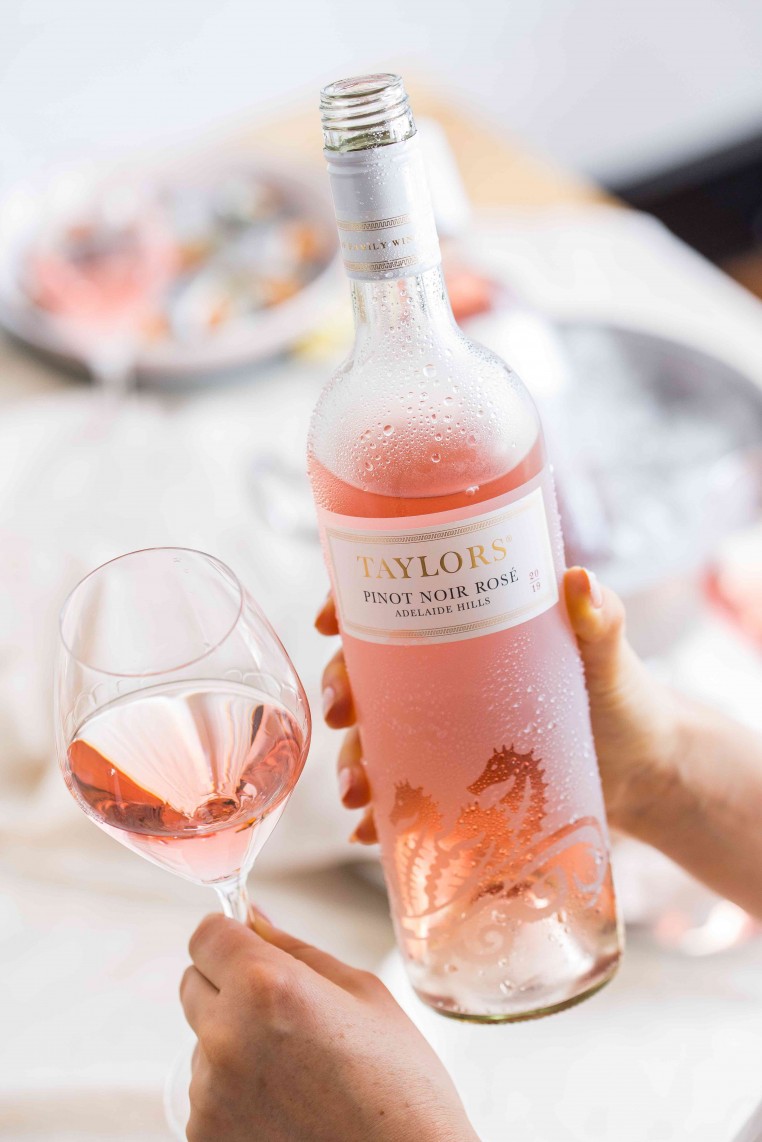 "No matter the quality of the wine you're drinking, temperature should be considered as one of the most important factors for serving," says Justin. "Even the most beautiful of wines can be affected by being served too warm or too chilled, and each wine is designed to be served at a specific temperature to bring out its unique flavour profile."
When preparing wine to be served, 30 minutes is the magic number. Let whites and rosés sit for 30 minutes out of the fridge to loosen the aromas and lose the acidity, while reds should be chilled for 30 minutes prior to consumption to not risk losing complex characteristics.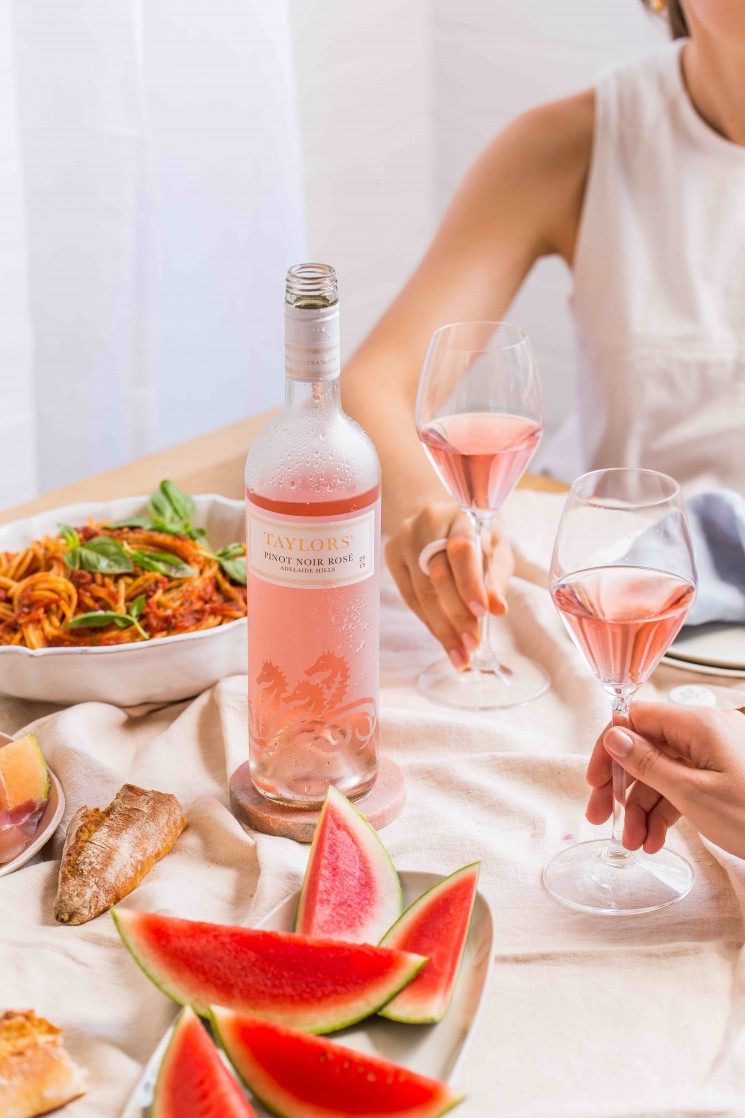 As if we needed another reason to indulge in the fruits of rosé this summer!
Instagram: @taylorswines