Hendrick's Midsummer Solstice is set to take you on an enchanting escape
This summer, we explored and rediscovered our own backyard. Now, perfectly timed to round out summer, Hendrick's latest iteration encapsulates the last few months in a drop.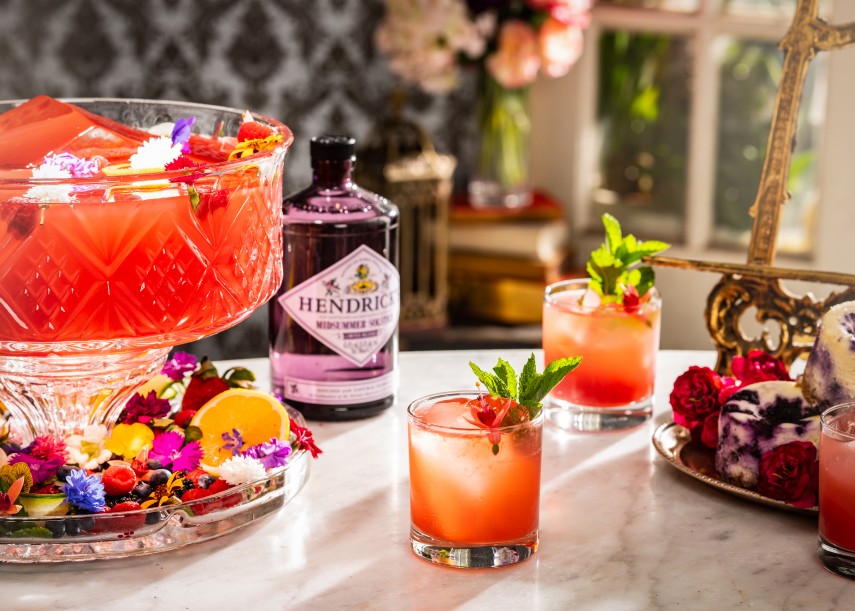 While travelling the world isn't on the horizon any time soon, it certainly won't stop us from dreaming up our own little escapes. One of the most iconic gins recently unveiled their vibrant purple bottle enriched with floral-flares. Compared to the original Hendrick's gin that we know and love, the Midsummer Solstice's fragrant notes are packed with bright juniper and hidden undertones of orange blossom and exotic ripeness - perfect for those who are just jumping on the g&t bandwagon. A gentle and sweet affair some might say.
The bottle pretty much sells itself - which is why there's only a limited batch created by Hendrick's Master Distiller, Ms Lesley Gracie. Inspired by the everlasting mystery of nature's most effervescent blooms, this innovative expression sees the original Hendrick's recipe with its selection of essences that enhances the liquid's existing botanical bouquet.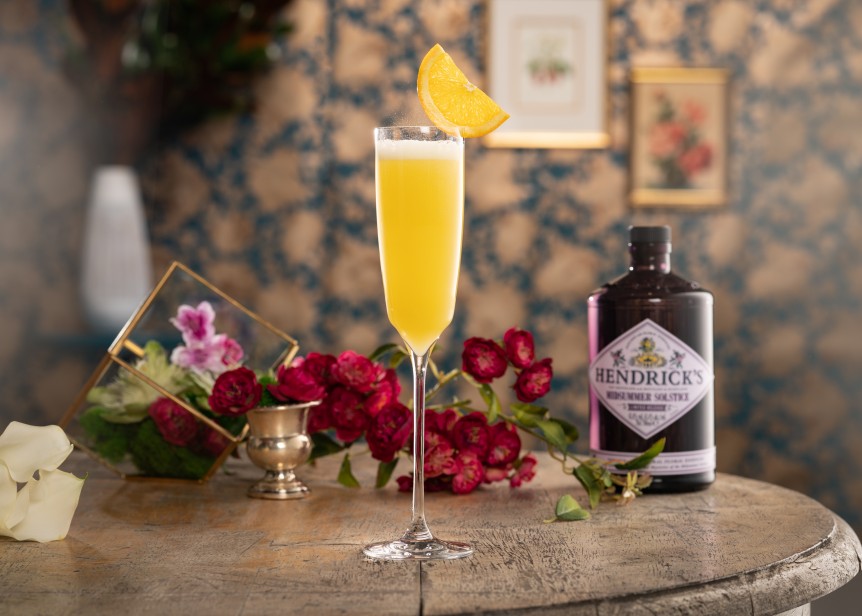 This is the first release from Ms. Gracie's Cabinet of Curiosities, a place of experimental botanic alchemy at the new Hendrick's Gin Palace Distillery. The lush Midsummer Solstice was inspired by the sensory power of nature's summer solstice. When the Earth is tilted toward the sun, giving flowers the natural aromas for them to bloom - you can almost taste it.
"A deeply rooted respect for nature and its most beautiful creations excited me to capture the aromas and flavours of a midsummer day and I am truly enamoured over this first release from the Cabinet of Curiosities," says Ms. Gracie.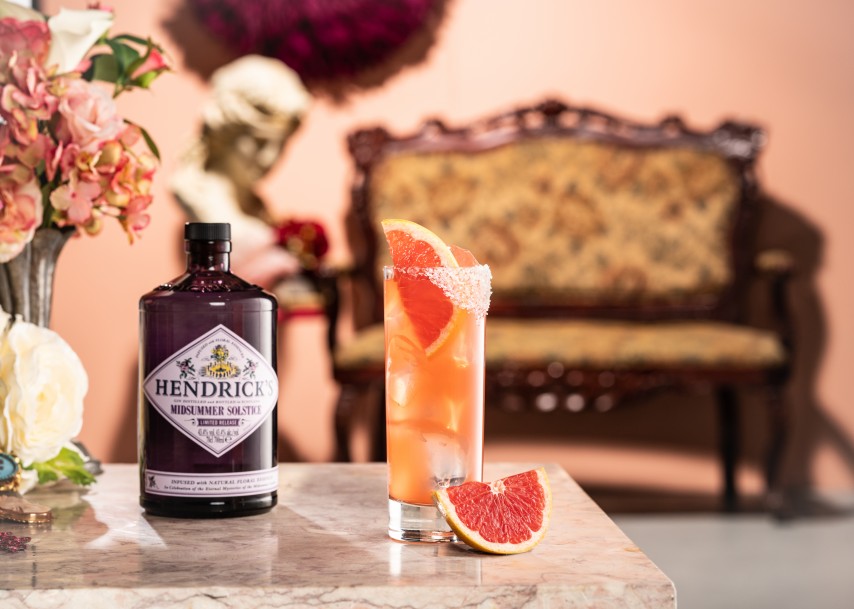 This stunning and floral take on Hendrick's house style makes it perfect for your summer beverages. Create your own secret garden-esque concoction with Hendrick's by trying some of these magical recipes *clink*.
Midsummer Mimosa:
1 part Hendrick's Midsummer Solstice
2 parts Orange Juice
2 parts Sparkling Wine
Garnish with Orange Slice
Glassware: Champagne Flute
Pocket Full of Posies
1 ½ parts Hendrick's Midsummer Solstice
5 ½ parts Grapefruit Juice (Red)
Garnish with Grapefruit Slice
Salt Rim Optional
Glassware: Highball
Midsummer Spritz
1 ½ parts Hendrick's Midsummer Solstice
½ part Elderflower
Top with Soda
Squeeze of Lemon
Garnish with Flowers & Cucumber
Superbloom Punch
1 part Hendrick's Midsummer Solstice
2/3 part Hibiscus Tea
1/2 part Lemon Juice
1/2 part Lillet Rose (or Cocchi Rosato)
1/4 part Simple Syrup
1/4 part Crème de Cassis
1 part Sparkling Water
Combine ingredients in a punch bowl over a large block of ice and stir.
Garnish with a combination of fresh berries & edible flowers.
Glassware: Punch Bowl & Rocks Glasses
Credit: Mark Stoddard