5 reasons to stay at Auckland's Hotel Grand Windsor
Recently, I was lucky enough to stay at Auckland's newest and most elegant luxury five-star hotel. The beloved heritage building, that is now home to the Hotel Grand Windsor, has emerged from a top-to-bottom transformation with a visage that appears to draw inspiration from Hollywood's Golden Age. Immense attention to detail has been paid throughout. Upon arrival, you will be dazzled by a dramatic chandelier and walls lined with flashy, yet not overstated, gold brass detailing.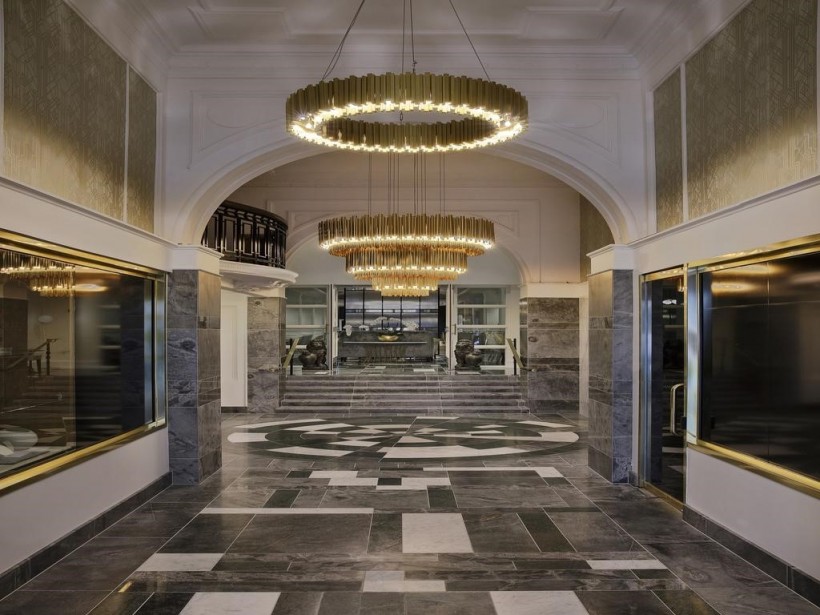 Hotel Grand Windsor Entrance
The staff are attentive (but not overbearing) and after I clapped eyes on the cheese board waiting in our room, I knew I was going to be a fan of the Hotel Grand Windsor. Cheese board aside, here are five reasons you should book to stay at Auckland's most highly-anticipated hospitality addition.
Thoughtful Extras
For me, what really secures a hotel in my good books is the small, yet thoughtful attention to details. We've spoken enough about cheeseboards – but the rooms at Grand Windsor are also equipped with small, yet inspired extras. T2 varieties, Nespresso machines, BOSE Bluetooth sound systems, overhead rain showers, and delightful robes all make this a hotel I would return to in a heartbeat.
Dining Options
During our stay, we opted to have dinner at the hotel restaurant Cooke's, who's nomenclature stems from the original owner/operators of the building; W.R Cooke & Son Ltd. The menu is concise, boasting five small plates and four bigger plates alongside sides and tapas. The standout dish for me was the fish taco which was served in a perfectly made corn tortilla, cabbage, coriander cream and a flavoursome homemade salsa. The prawn tapas which are accompanied by kumara and a well-balanced poached egg dressing are also worth a try.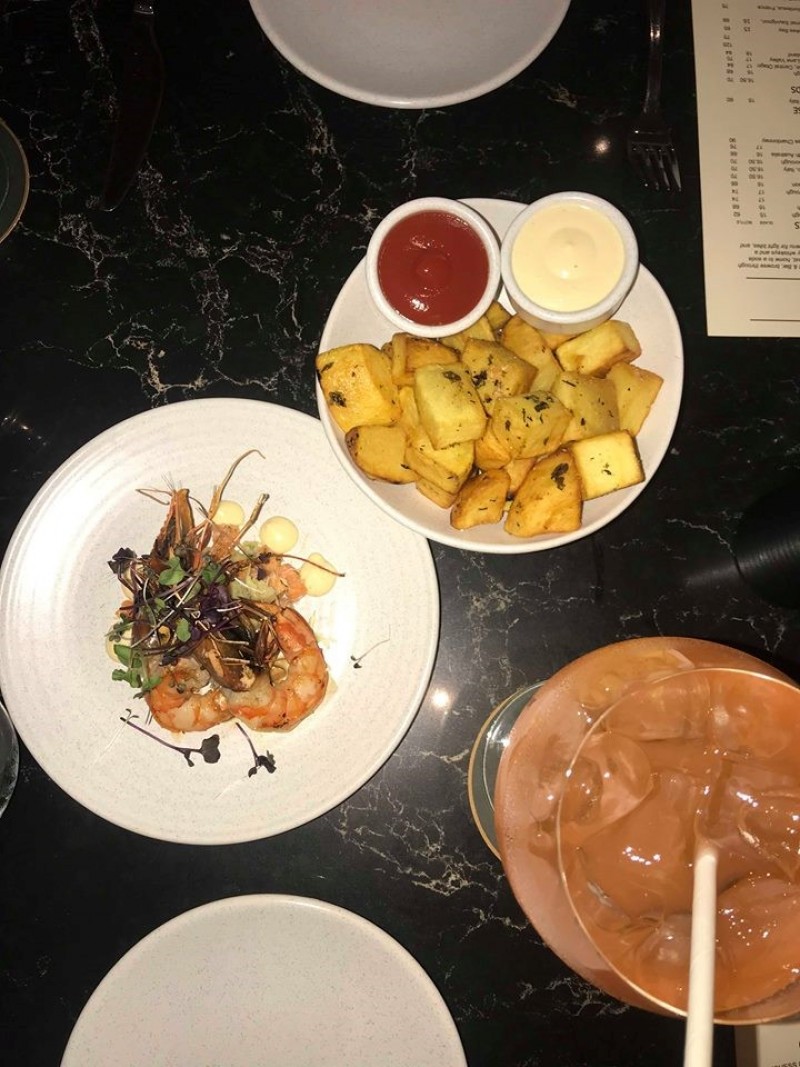 Prawn Tapas and Duck Fat Potatoes from Cookes
If you're staying for breakfast you can choose between a la carte and buffet, both agreeable options – speaking from experience, the Danishes are to-die-for.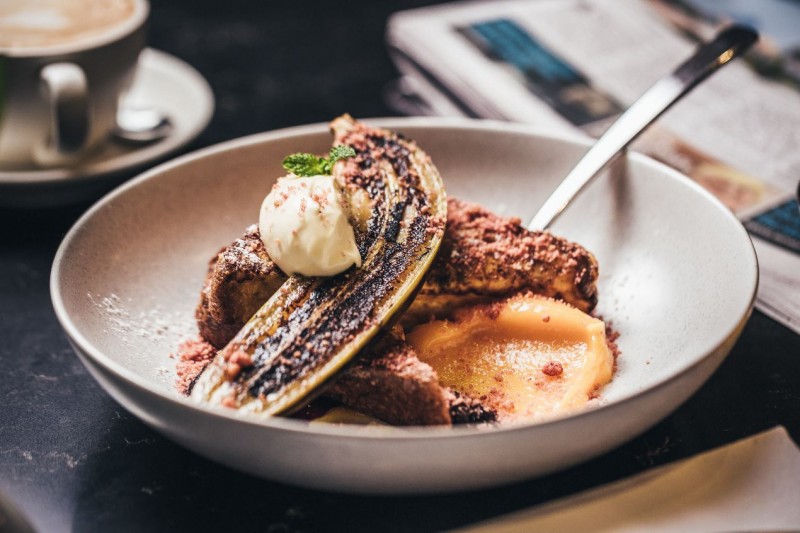 Breakfast at Cooke's
Cooke's also offers a delicious Vari-tea high tea.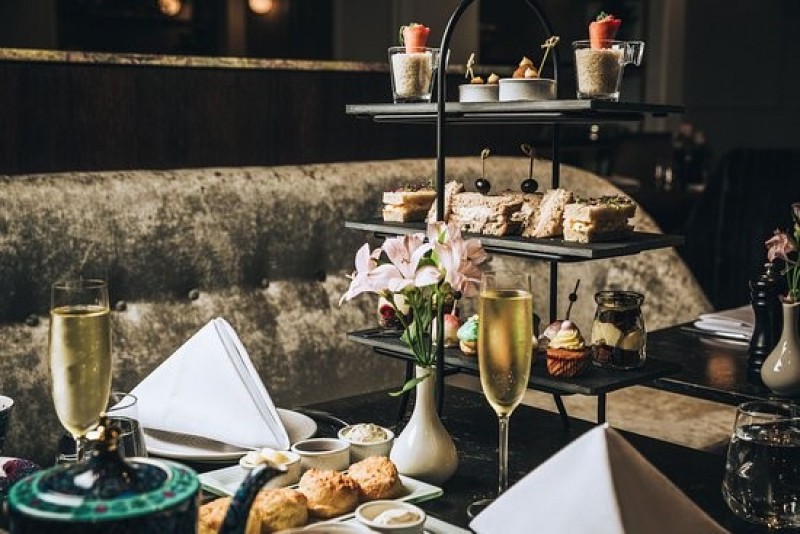 Cooke's Vari-tea Image via Booking.com
If you're wanting to venture out, you are in one of the hospitality-hubs of Auckland city and your options are limitless. If I were you, I would suggest wandering down to Britomart's very own speakeasy bar The Caretaker before enjoying some of Auckland's finest dumplings at Xuxu.
Beautiful Décor
People often say that beauty lies in simplicity, which is true, however, I would argue beauty also lies in details. The Grand Windsor refurbishment has struck a beautiful balance between muted colour palettes, and classic opulence. The in-house restaurant Cooke's is a prime example of this. An eclectic blend of classic and art deco interior, the plush velvet chairs add a touch of modern glamour to an otherwise understated dining area.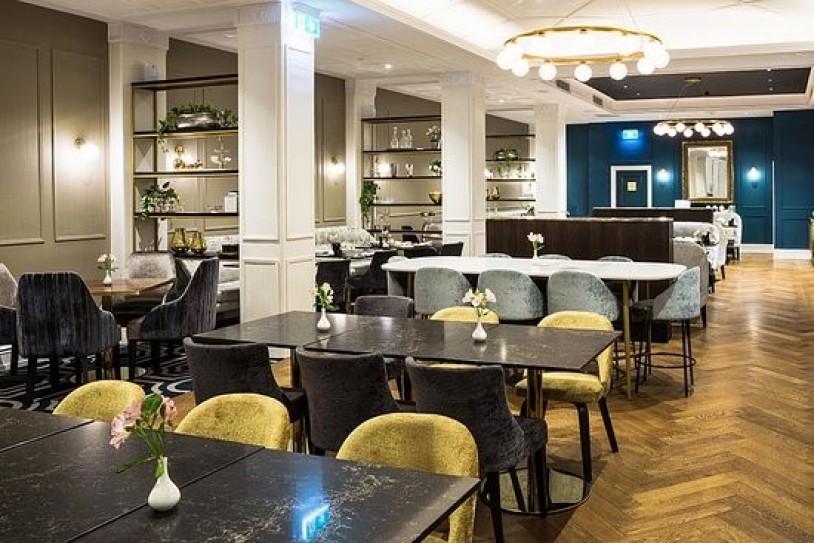 Cookes Restaurant
The rooms are no different and feature understated yet beautifully curated furniture. They also come equipped with what can only be described as the largest bed I have ever seen in my life.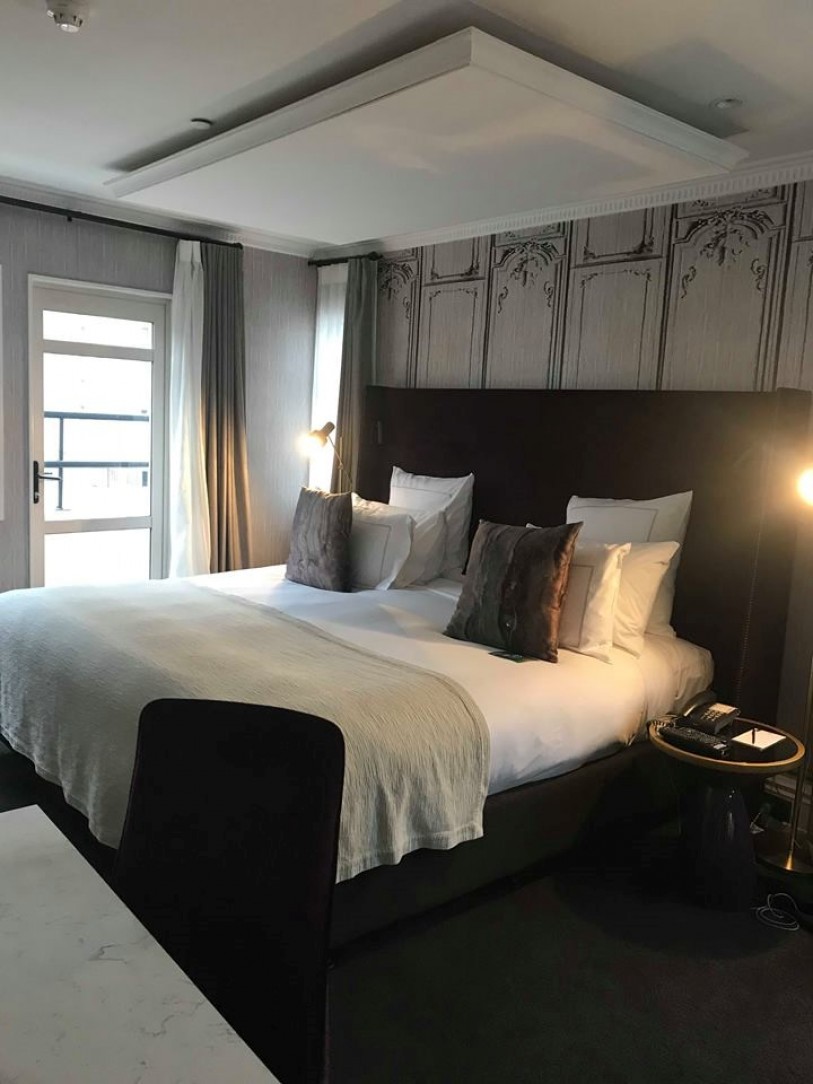 Bed in the Windsor Suite
Great Location
If you're after a downtown stay amongst the hustle and bustle of Auckland City then the Grand Windsor is for you. In saying that, the hotel isn't noisy and if you were after a quiet-night in this super-central hospitality wouldn't be too lively for you either. At breakfast we encountered people from all walks of life; city slickers, to business men enjoying their morning coffee.
Heritage Building
Being a lover of history, you can't help but be in awe of this art deco central-city jewel. Built in 1928 this ten-story building was crowned Auckland first skyscraper.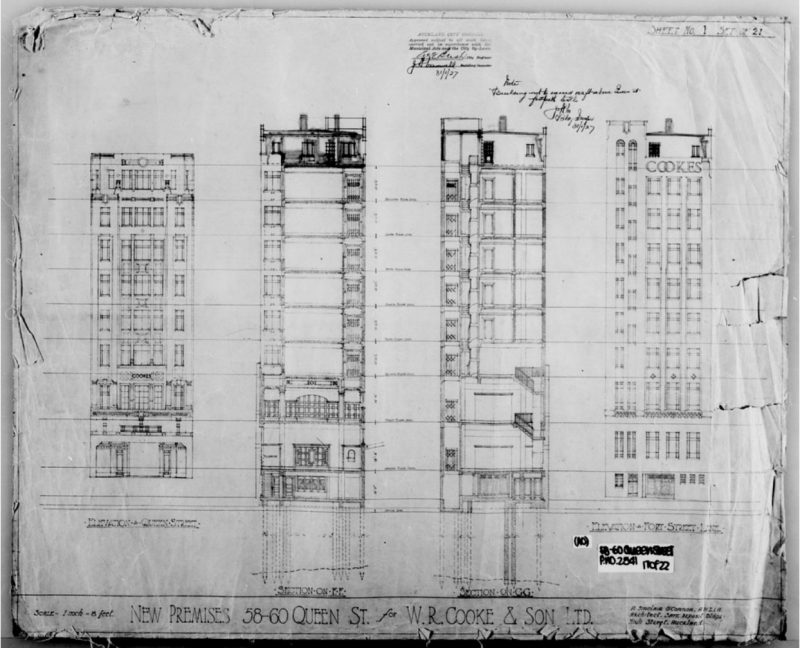 Image via Hotel Grand Windsor Website
There is something very special about being inside a hotel, which decades later has restored this building to its former glory, safeguarding a masterpiece of the Auckland landscape.
The festive season offers the perfect opportunity for you to try this stunning hotel and restaurant for yourself. From 1st November to 24th December, the Hotel Grand Windsor are offering a Moorish pre-Christmas menu packed with wonderful seasonal and traditional festive dishes.
Offering a $50 and $70 menu, all you have to do is sit back and relax while the Executive Chef Jinu Abraham creates a Christmas feast.
The festivities don't stop there – Christmas Day also comes with a Champagne Christmas Breakfast, traditional Christmas Lunch and a Christmas Day High Tea offering.
Hotel Grand Windsor
58/60 Queen Street
Auckland