How to do a Wellington weekend right
Ahhhh, Wellington. Teeming with coffee connoisseurs and woke hipsters, culinarily blessed and cultured af, this compact city certainly deserves its touted title as the 'Coolest Little Capital'. Though it has been voted numerous times as the best city in the world to live (I can attest to that) it's also awesome to visit. So here we go; book a weekend trip, load up your wallets, pack your windbreaker and your loosest, most alternative pants, and let me take you on a journey.
Disclaimer: classic school trip destinations ie. the cable car, Te Papa and The Beehive are NOT included. I mean, do Te Papa if you haven't, it's very cool. But I'm here to show you Wellington, not a giant squid.
Friday
You've arrived in the early evening, and you've either found yourself a hotel or you're camping out on a mates couch. Go forth and dive straight into Wellington's roaring craft beer scene! Head to Little Beer Quarter for their impressive craft beer selection and great pub-but-cool vibes, then make a stop at Fortune Favours, a bar running in a fully operational brewery with tasty beers and fun lighting. Fortune Favours happens to be on one of Welly's coolest little laneways, Leed Street. We're talking artsy murals, sneaky bakeries, a chocolate factory and fairy lights.
Hanging Ditch, further down Leed Street is your next stop for drinks and a damn good cheese board. These guys don't have a liquor shelf – everything is hanging from the ceiling. It's a bit of a nightmare for tall bartenders, but makes a great instagram. Cozy up next to the fire, snack on cheese and lavosh and enjoy their signature drinks.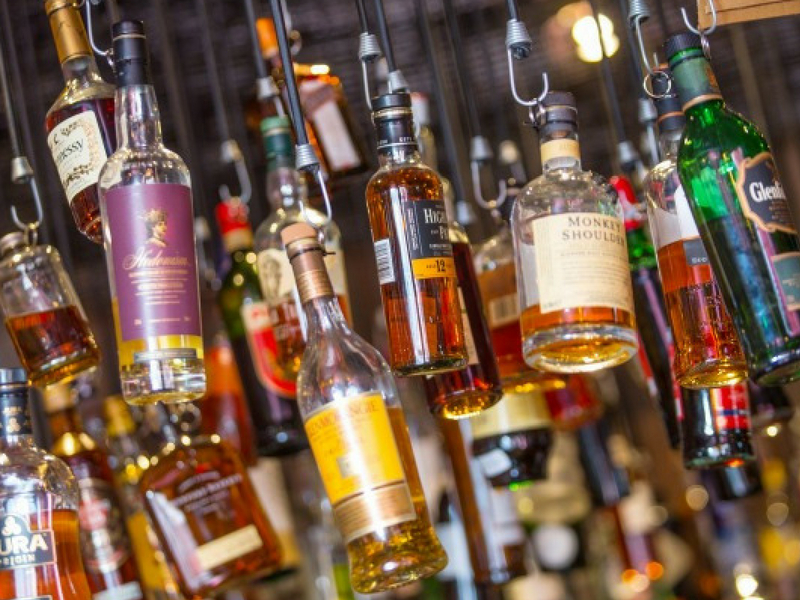 Hanging Ditch.
Dinner time!! Dragonfly does tasty modern fusion-ish Asian cuisine and quirky cocktails. The courtyard out back is dreamy and a great place to chat the night away. But HOLD UP, don't chat the whole night away before you experience one of Wellington's fabulous, hilarious drag shows! See what's on at Ivy Bar or Fringe Bar and know you're in for a treat.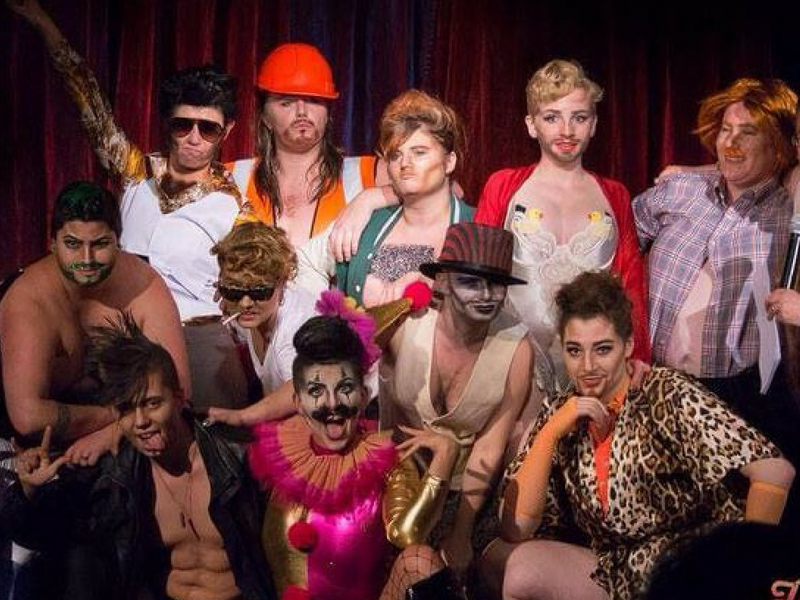 Fringe Bar
Saturday
You'll need a sleep-in because this is going to be a BIG day.
It's not Wellington if you don't do brunch. Prefab is beloved by all, and for good reason. Coffee, YES, food, YESSSS. Enjoy the modern, airy eatery atmosphere or the sunshine on the outdoor tables and brunch your heart out.
Wellington is small but there is plenty to see. You've got to visit the OG Garage Project brewery, a short walk from Prefab into Aro Valley, chat to the brewers and pick yourself up a freshly poured flagon of their excellent beers.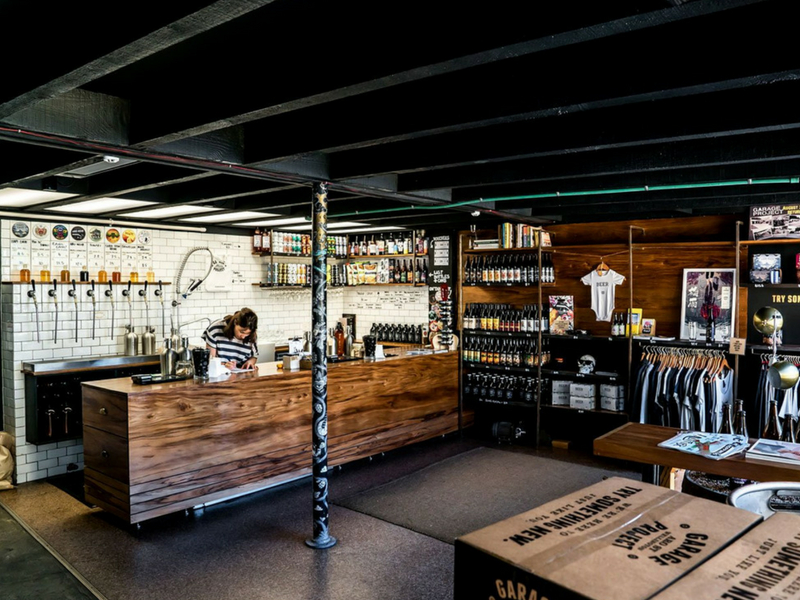 Garage Project.
Make your way back into the city down Cuba Street. If you've got bright purple dungarees or a whacky bodysuit or whatever, now's the time to wear them. This area is the epicenter of all things weird (and wonderful), bohemian and hipster. Check out cute little alternative shops like Matchbox and Iko Iko, and fall in love with vintage at Hunters and Collectors, Ziggurat and Emporium. And, yeah, it's basic to take a photo in front of the bucket fountain, but you gotta. Next, feel sophisticated at City Gallery, which is definitely a must go, grab a coffee off the innovative and varied menu at hidden gem Lamason Brew Bar, then head to the waterfront. All residents say you can't beat Wellington on a good day, and they're damn right. The waterfront is stunning, and packed with all manner of people enjoying the sunshine. Avoid the joggers – they'll make you feel guilty about the beers you drank last night and the gelato you're going to LOVE at Kaffe Eis on Oriental Parade. Sneak a classic gram of the Oriental Bay fountain, say hello to every cute dog you pass, and head back to St John's to smash a sangria on the beanbags in the sun.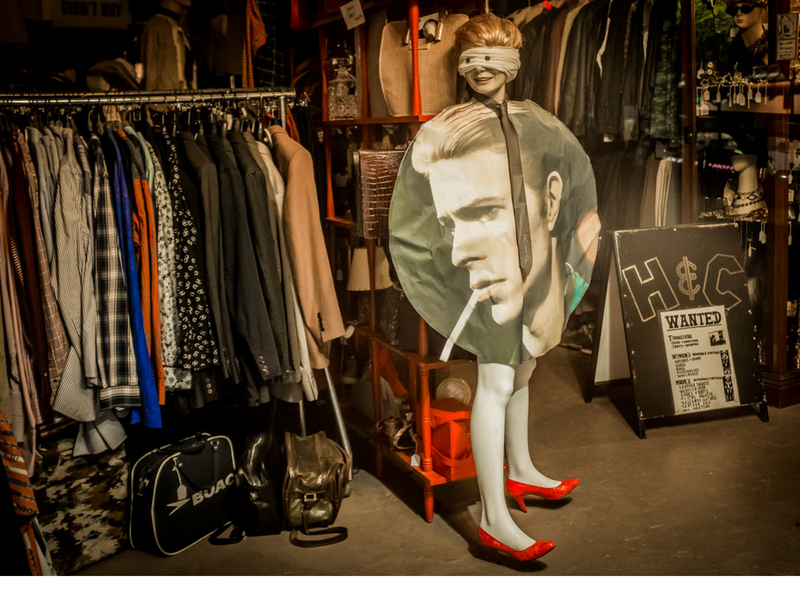 Hunters and Collectors.
One of Wellington's treasures is Zealandia, the bird and nature sanctuary just out of the central city. You can catch a free shuttle from the i-site to wander numerous tracks of untouched forest filled with native parrots and endangered birds. It's some top-level serenity, I tell ya. Stick around for the '30 minutes before sunset' tour (bookings essential).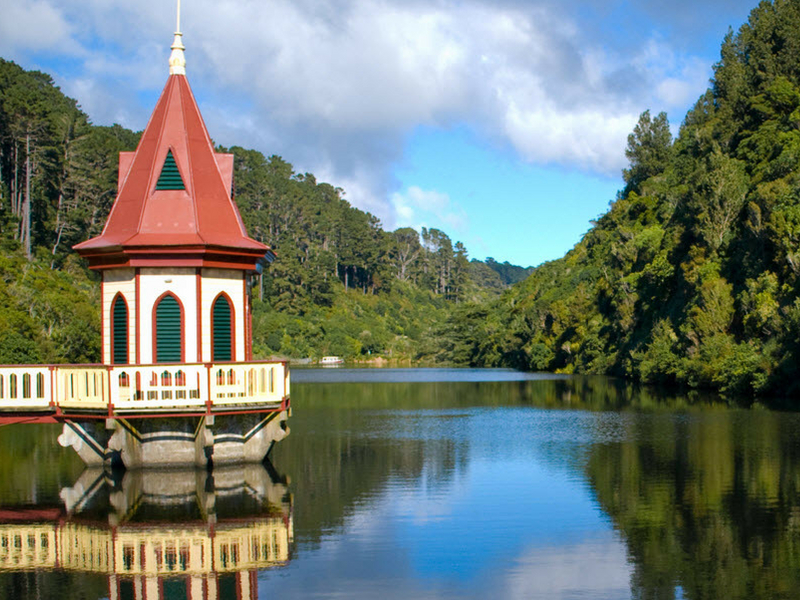 Zealandia
Back in the city, it's time to get into your 'dressier' baggy jeans (and a nice top) and platform sneakers and begin your night with a BYO. Wellington is a hub for excellent Malaysian food, and you can't go past Rasa on Cuba Street. With a happy belly, and suitably tiddly, pop around the corner to Havana. This well-loved institution usually has live music on a Saturday and is always packed out with happy people.
When the music ends, venture down to the party hub of Wellington, Courtenay Place. How about we start slightly classy at upstairs hideaway C.G.R. These guys do ridiculously tasty infused rums, and my go-to is always the salted caramel. Oh lordy! By now, you're ready and roaring to explore the vibrant nightlife along Courtenay Place. Go frolick, there's plenty of fun to be had. But no matter where you go, make sure your last stop is Tommy Millions for a bigass slice (or two) of top-notch pizza. Down the slices, put your well-imbibed self to bed and thank me for your excellent day.
Sunday
Okay, I cannot stress enough how important it is that you go to Customs for breakfast. Their Supreme coffee is possibly the best in town (a huge but justified call for Wellington) and their almond butter or avocado toast is perfect for any day ever. Customs is the gift that keeps on giving because they also serve Little Dough Co doughnuts, which have actually ruined all other doughnuts for me because all of their ever-changing flavours are just the best.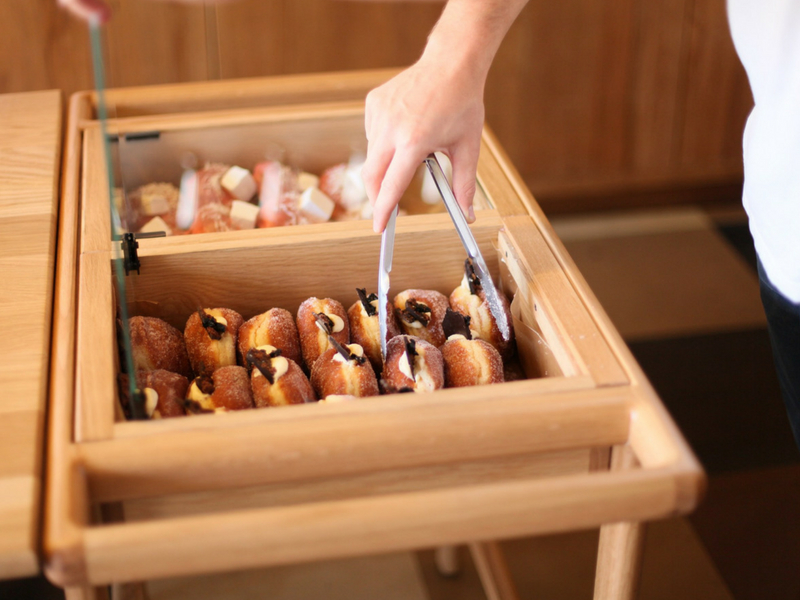 Customs/Little Dough Co
People often forget, or just never think to explore, Wellingtons stunning coastline. You must rectify this. You must jump in a car and explore after breakfast. Check out the views from the Massey Memorial and the abandoned gun emplacements above it, watch the most daring of surfers at Breaker Bay, have a hair-of-the-dog beer right next to the water at Scorch-o-rama, and wander along Red Rocks Reserve. On your way back, play a unique round of mini golf surrounded by retro trinkets and weird metal art while old school tunes blast over the speakers at Carlucciland.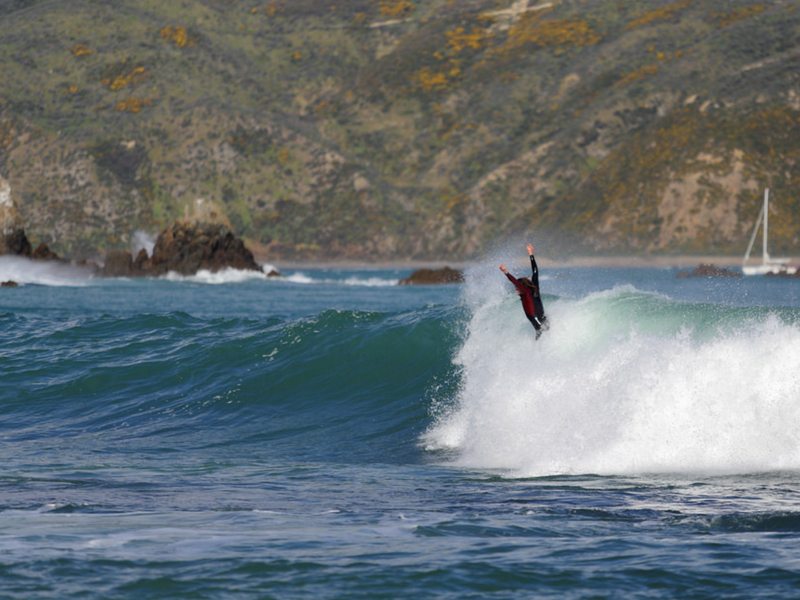 Breaker Bay
If you've still got some adventure energy left in you, take in the epic 360 degree view from Mount Victoria before heading into town for one more coffee. I recommend Memphis Belle, both because it's delicious and another place to observe hipsters in their natural habitat. By now your money has probably run out, so get your last feed in Welly from cheaper eats Burger Liquor or Aunty Mena's, a vegan hangout that is actually good.
Now your weekend is all wrapped up, journey home well-caffeinated, well-cultured, well-fed and well-pleased you found this article.