In conversation with Art Green about the power of a moustache this November
Over the past year we've observed a notable resurgence in a beloved grooming trend: the humble moustache. Perhaps we have Timothee Chalamet or Taika Waititi to thank, or more likely, it's simply never been a better time to experiment with growing a 'mo. It makes sense - you're not going to bump into anyone you know if it goes south and it makes Zoom calls a helluva lot more interesting. Now, with Movember – AKA the month of the moustache – just around the corner, it really is the perfect excuse to jump on board the trend if you're yet to dabble, all while backing a worthy cause.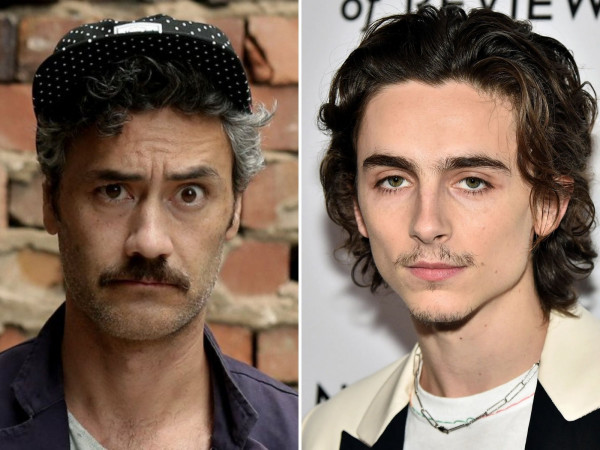 Some mo'spiration courtesy of Taika Waititi and Timothée Chalamet


Movember is a month-long campaign to support important men's causes including prostate and testicular cancer, mental health and suicide prevention. While growing a mo' will save a bro, participating in Movember is much more than just sporting a 'stash, it's about starting meaningful conversations about men's health that, ultimately, lead to positive change. To ensure their impact is significant, far-reaching and long-lasting, Movember does what others can't. It unites experts to collaborate on projects that will fundamentally change the way Kiwi men in need are treated and supported.
Of course, none of this is possible without the support of you, New Zealand's Mo Bros and Mo Sisters participating in Movember, fundraising and donating to the cause, as a collective effort to change the face of men's health in New Zealand. So, whether you grow, move or host, however you mo' will save a bro.
Remix talked to Movember ambassador Art Green about the many ways to support Movember, why the cause is important to him and how he prioritises his health, every day.
Remix: What exactly is Movember, and what does it mean to you?
Art: Movember is a charity motivated to create meaningful and positive change to men's health by shining the spotlight on issues such as prostate and testicular cancer, mental health and suicide prevention.
To me Movember is that time of year when I'm reminded of the importance of mental health, both for myself and for those around me. It's a time where I do a bit of an audit on my mental health and look at ways in which I might be able to improve it. It's also a time where I'm reminded to reach out to the people around me and check in to see how they're going.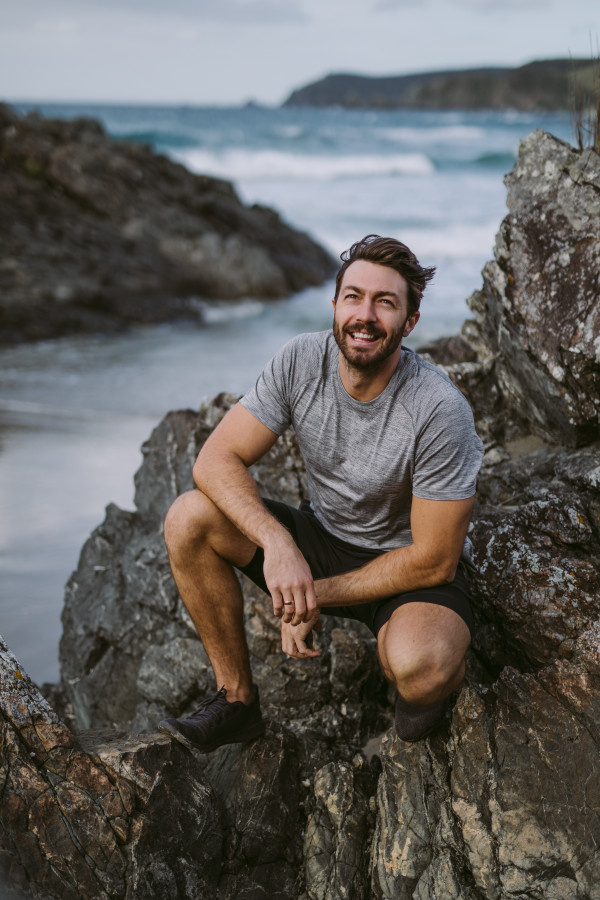 Remix: What inspired you to get involved in Movember?
Art: I first took part in Movember about six years ago because it looked like something fun to be involved in, and to be honest I just really wanted an excuse to grow a mo'. However, over the last few years I have seen the effects of poor mental health on those around me, and it's motivated me to want to do something about it. For me, Movember enables me to help make a difference and improve people's health.
Remix: Why do you think it's important to raise awareness for mental health? Particularly, men's mental health?
Art: I think that for men growing up in New Zealand we have mostly been the product of a culture that doesn't talk about our mental health. Rather we are encouraged to keep feelings to ourselves, not ask for help, to take a couple of concrete pills and harden up. The result of this is that we have some shocking statistics when it comes to the mental health and suicide rates of the men in our society.
Remix: What is your advice for those who struggle with their mental health, particularly in the current climate?
Art: The two biggest pieces of advice I can give, are the two that have helped me the most – and the good thing is, they are both completely free.
First, is to simply reach out to someone and talk to them. I say "simply" but in reality, this can be incredibly hard for someone going through a tough time. Sometimes the last thing they/you want to do is to put your hand up and say you're not OK. For this reason, I think it's important to take some ownership over the mental health of our loved ones and friends and to be proactive in reaching out to anyone you think might be going through a tough time, and just check in.
Second, is to move. I've found physical movement and exercise to be the most effective way to treat poor mental health and also to maintain good mental health. Walking and running are two of the best forms as you're outside and they cost you nothing. But any type of movement that you enjoy is perfect.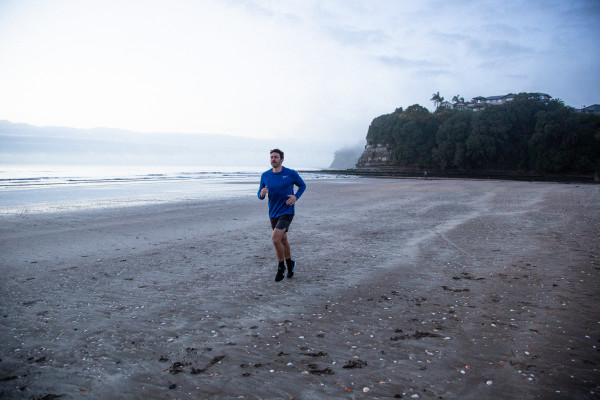 Remix: Health is a combination of a variety of things. How do you keep healthy - both physically and mentally?
Art: I honestly do so many things to make sure I'm both physically and mentally healthy. I value my health more than anything – some people might see this as selfish, and I wouldn't disagree; however, I think it is a positive form of selfishness, as I figure if I'm not healthy then I won't be able to look after those around me. And, I mean, you only get one head and body to live in so you might as well make sure it's strong.
I have a bunch of tools that I have in my health "toolbox", that I use to maintain a healthy mind and body (which I believe go hand in hand). Here's a quick run-down of some of them:
Exercise most days: I use this as a mood booster and as a stress relief. For me it's either a walk or a home workout. Even a 15min walk is better than nothing.
Cold water: Every day – either a two minute cold shower or swim in the ocean or lake. Focusing on controlling my breath and staying relaxed promotes emotional resilience, reduces stress, makes me feel f&@kn awesome, and has a bunch of physical benefits.
Meditation: 20 minutes most days (but not always). It decreases stress and anxiety during the day and increases my empathy. Headspace, Calm, 1Giant Mind, and Waking Up are some great meditation apps to get you started.
Nature: As often as I can – Starting the day with a walk (leaving my phone at home) always sets me up for a great day.
Good food: I minimise the amount of refined grains and sugar everyday as I know these make me tired and negatively affect my mood.
Talk to someone: I'm lucky to have people in my life that I know I can always call to talk about anything and everything – sometimes I don't feel like talking, but 100 percent of the time I'm glad I did.
Practice gratitude: I don't do this enough – Just sit and think of anything and everything you're grateful for (can write it down also). It's impossible to feel anxious or fearful when feeling grateful.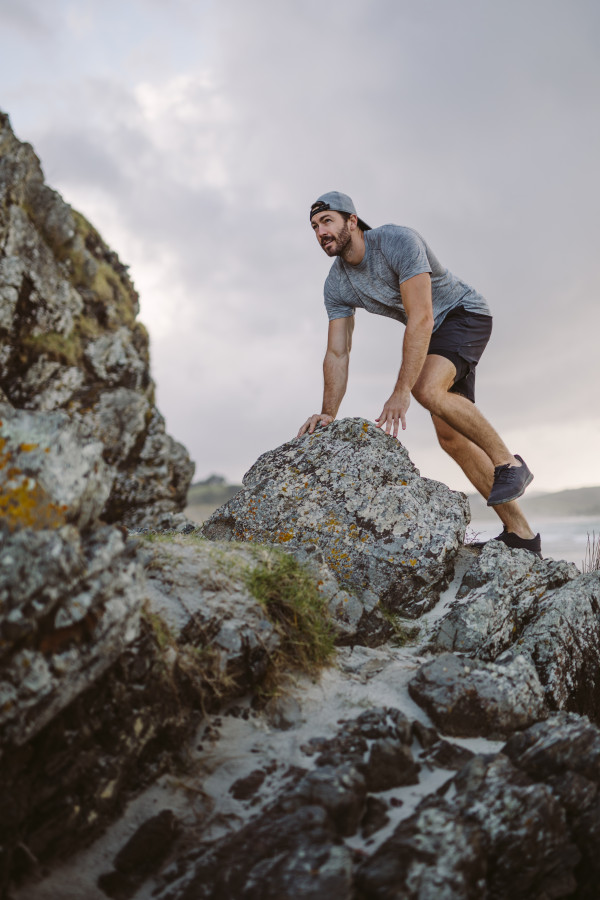 Remix: What has been your most significant Movember activity to date?
Art: A couple of years ago I ran/hobbled the New York Marathon for Movember.
Remix: What made you start the Movember Run Club?
Art: The Movember Run Club started in preparation for the New York Marathon. I figured I was going to need to do a lot of running as training for the marathon and knew that there were a lot of other people out there that were also training for running events, or perhaps just wanted to run with others and be part of a community – so we thought why not get everyone together to run, talk and have fun together.
Remix: How did you find training for, and competing in, the New York Marathon?
Art: I really enjoyed training and I think part of this was that the Movember Run Club meant that I wasn't training by myself all the time, and was part of a community of like-minded people with similar goals. Unfortunately, I developed a hip injury a few weeks before the event, which turned into a hernia during the marathon resulting in a pretty un-enjoyable second half of the run from a physical point of view. But the experience was a once in a lifetime thing that blew my mind – every stretch of the course was lined with people cheering and shouting in one big street party. It blew my mind.
Remix: What was it like training with champion marathon runner and running coach Lydia O'Donnell?
Art: I felt very grateful to have Lydia as my coach for the marathon. I didn't realise the structure required to train for and run a marathon successfully and she helped put together my training program. Training with her was pretty cool – she is just so fast, I found her very motivating.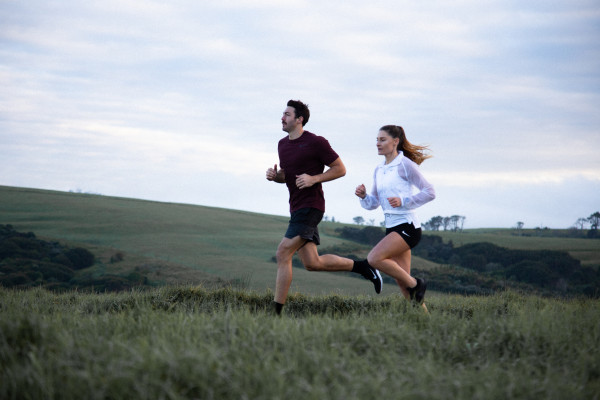 Remix: What top tips can you give Aucklanders who are training for the ASB marathon?
Art: Definitely find a coach or Google a training programme so that you have some structure to your training. Make sure you have very comfortable shoes. Stretch after every single run. Find something that you really like listening to while you train (for me it was a couple of audio books), that way you will look forward to your training runs.
Remix: What do you think will be harder – growing a moustache or running the marathon?
Art: That depends if you're a man or a woman. If you're a woman, I imagine it will be harder to grow a mo'. For me I found running a marathon waaaaaaaaay harder.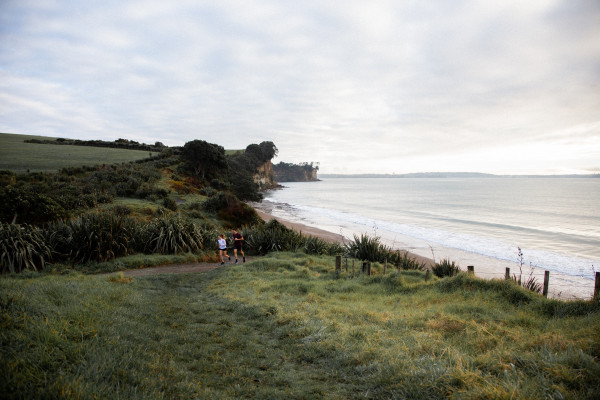 Remix: Any words of advice to potential Mo bros and Mo sisters out there thinking of getting involved?
Art: Take a look at the Movember website and see all the different ways you can get involved, there are heaps of different teams you can join and challenges you can sign up for. It really is for everyone, not just those who can grow a mo.
Remix: Finally, how will you be taking part in this year's Movember campaign?
Art: This year I am taking part in the [Mo]re Than A Run challenge which I encourage everyone to join! For this challenge you can choose to run either 10km, 30km, or 60km on November 27th – It's an all-inclusive community of runners and non-runners who will all be running, training and supporting each other to reach their goal. I'll also be growing a mo!