Inside Andrea Bocelli's elegant Tuscan Villa
There is something extremely intriguing about viewing other people's homes, especially those of celebrities, with architectural and interior designs of such exquisite taste you are left wondering what you could possibly do to own a house so grand.
With almost every celebrity home being astonishing in its design, the celebrity homes with a unique, historical flare are the ones that captivate me the most. Set on the idyllic Versilia section of the Tuscan Coast, lies opera superstar Andrea Bocelli's 8,000 square foot seaside palace, and trust us, this villa is the epitome of an Italian dream.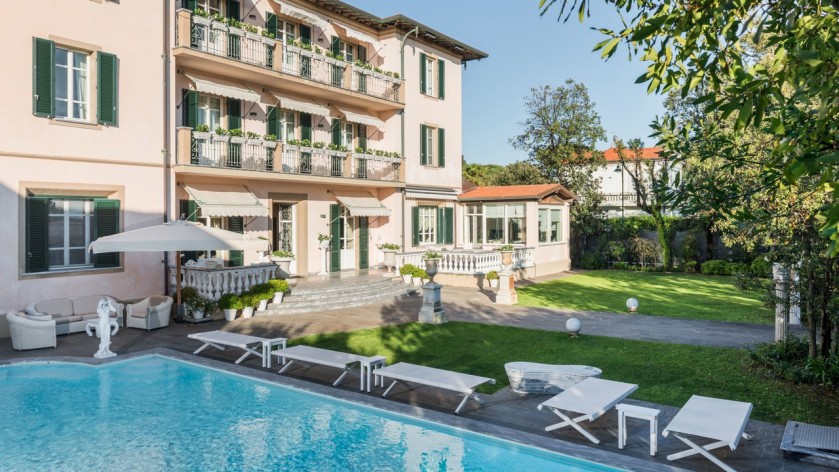 The singer recalls making the decision to purchase Villa Alpemare rather quickly, "for a choice as important as buying your home, I think we have to call on not only our rationality but also our instinct. I sensed that this was the home where I would raise my children, and I bought it."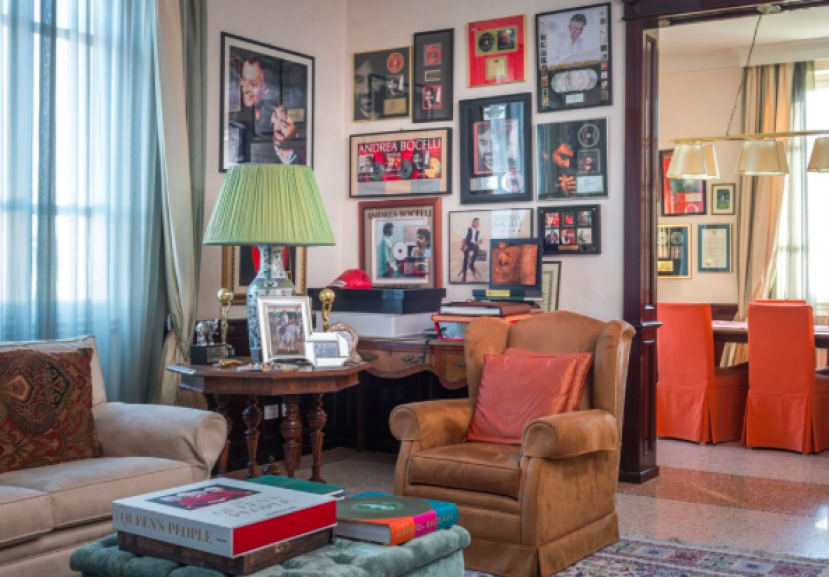 Previously used as a hotel for those who wanted to explore the surrounding area of Forte dei Marmi, the pale pink villa is said to be perfect for entertaining. Bocelli's year-long renovation transformed the historic hotel into a home of three unique spaces, resulting in a perfect humble abode for the singer and his family. The first floor includes the living and dining areas, the second floor is used as the singers offices, studio and guest rooms and the top floor consists of bedrooms and other private spaces. As expected, the top floor of Bocelli's manse boasts astounding views of both the Tuscany sea and the slopes of the Apuan Alps.
"I really liked its location and the fact that it was an elegant yet unpretentious house - a welcoming home that is large enough for us to live and work in, make music, and host many friends," Bocelli says.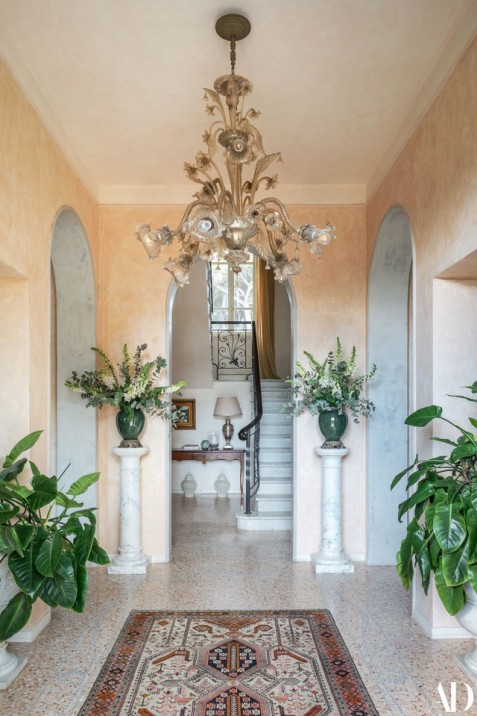 Before purchasing Villa Alpemare, Bocelli confided in his architect brother Alberto Bocelli for design advice in order to determine how feasible and how long it would take to personalise the home. "Alberto knows my needs and those of my family very well," says Bocelli.
Being one of the world's most famous artists, Bocelli has incorporated a musical flow to the interior design of the Villa, evident through the curvilinear shapes in the furniture. With Bocelli constantly touring, it was of high importance to the singer that his main residence held an ambience of comfort for when he is home.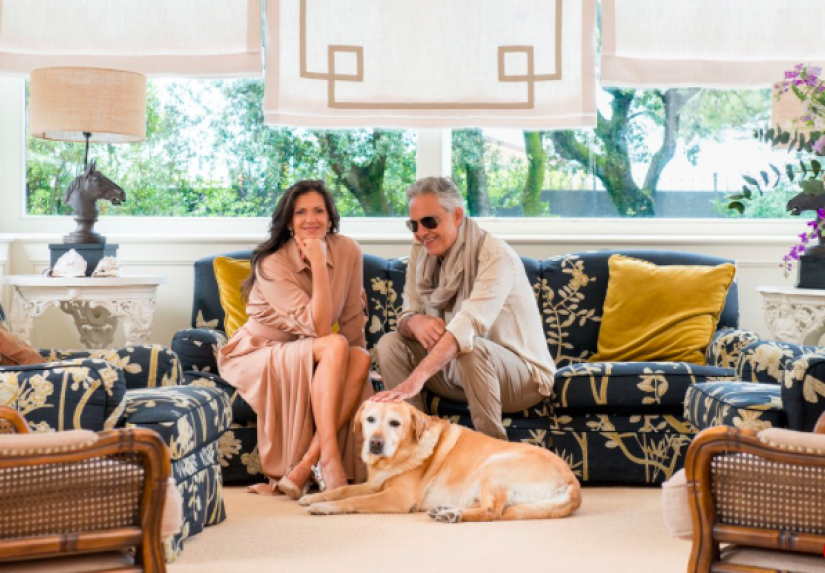 In addition to the Villa, Bocelli and his wife also own Alpemare Beach Club, located across the street from their residence. "We tried to create a business that resembles us; a welcoming and safe space for fun and relaxation, where one can enjoy the sea and particularly refined cuisine," Bocelli says.