We've discovered the best way to drink wine poolside...
Kiwis are embracing wine in a can thanks to JOIY...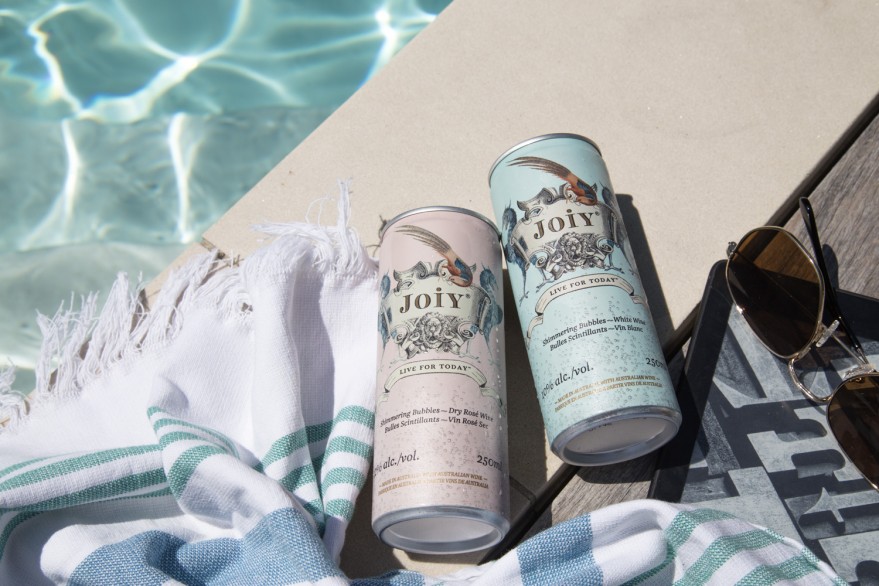 Tradition isn't something that comes naturally to Kiwi's. We love to buck the mould, and set trends of our own, which is exactly what shakeup wine brand JOIY are doing with their innovative canned wine.

Set to redefine the way we drink wine, the new chic cans make for convenient drinking, wherever you are. While wine in a bottle lends itself perfectly to a celebration with friends, what about the times when you just want something for yourself? That's where JOIY comes in. Whether you're after a tipple at the beach or a summer sipper by the pool, JOIY is here to help, being the first NZ company to offer wine with added convenience, wine glasses be damned. JOIY wines are beautifully fun, ready to drink, wine in a can. A simple solution for savvy wine drinkers looking for convenience.

With over 25 years' experience in winemaking, Chris wanted to create a truly unique product that pushed the boundaries of the traditional wine industry. In 2016 Chris had an ah-ha! moment and realised that there was something missing from the market. Since then, JOIY has created award-winning wine, canned it and sold it through several countries including Australia, Canada, China and of course New Zealand.

The JOIY wine range now includes Pinot Noir, Pinot Gris, Sauvignon Blanc, Sparkling Rosé, Chardonnay, and a Prosecco style sparkling wine. The wines have many international awards.

The success of Joiy and the popularity of RTDs, has lead Cath and Chris to develop the range further. The aim; to create a unique and exciting RTD that utilises their experience in wine. Voila! This year they launched a range of Wine Spritzers.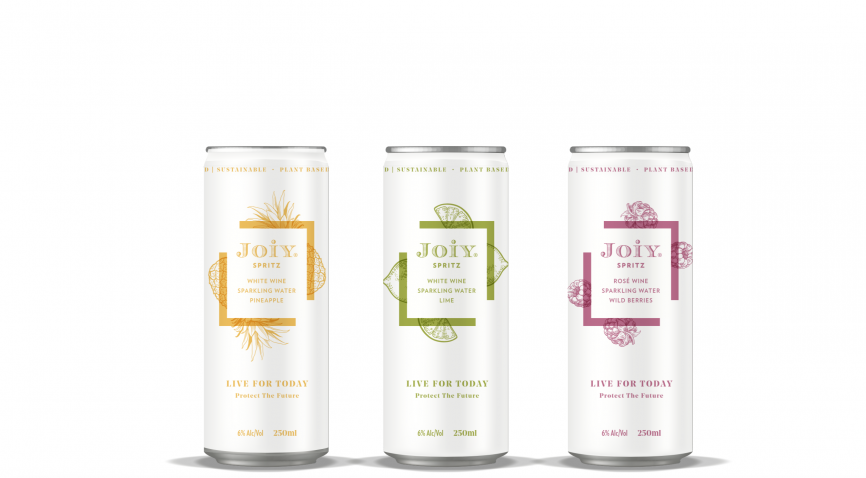 With less than 1g sugar from natural fruit and no artificial sweeteners, these new
low carb, vegan convenience
spritzers hit the millennial market looking
for
healthier drink options.
Independently owned,
JOIY
has the freedom to have unconstrained innovation. A truly creative Kiwi company that bucks tradition. Here's to innovation. Clink!
Joiy products can be found in most liquor stores and grocery stores throughout New Zealand, or online at
joiy.co.nz/