Know-before-you-go: NZ Polo Open 101
Do you know your strikers from your worker bees? Your hooks from your ride offs? Your strings from your mounts?
A sure-fire highlight on the summer social calendar, February 18 marks this year's Land Rover New Zealand Polo Open 2018.
And while we're fastidiously planning our outfits, we're also brushing up on our polo knowledge so aforementioned fashion preparation is not completely in vain.
We're not expecting you to speak fluent polo by the end of this, but to arm you with a few key phrases to help you engage in some decidedly adult conversation over champagne and canapes in between chukkas (don't worry – we'll explain what those are later!).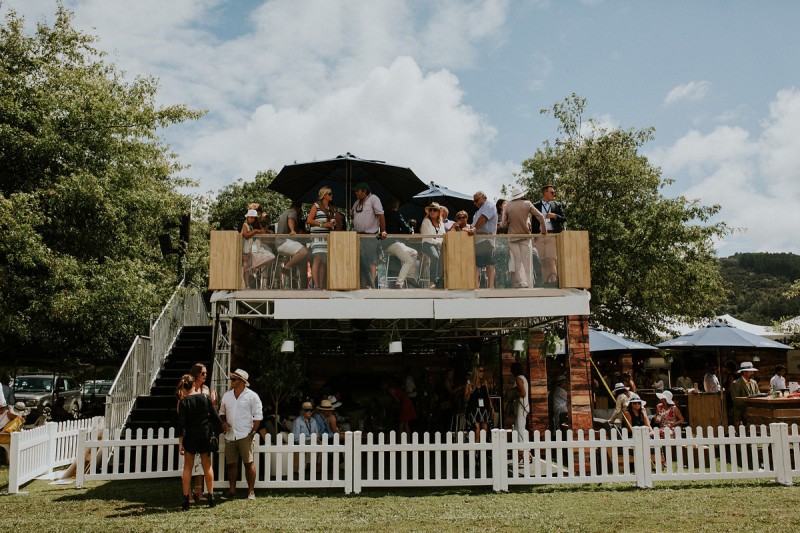 THE HISTORY
Harking back to ancient Persia in the 6th Century BC, polo is thought to be the oldest team sport in the world.
Derived from the Tibetan name "pholo", meaning "ball" or "ballgame", polo grew to popularity in the Middle Ages, as a means of training cavalry in the East.
British tea-planters in India took the sport back to England, which continued to gain momentum until 10,000 punters would come to view the sport being played at Richmond Park in 1875.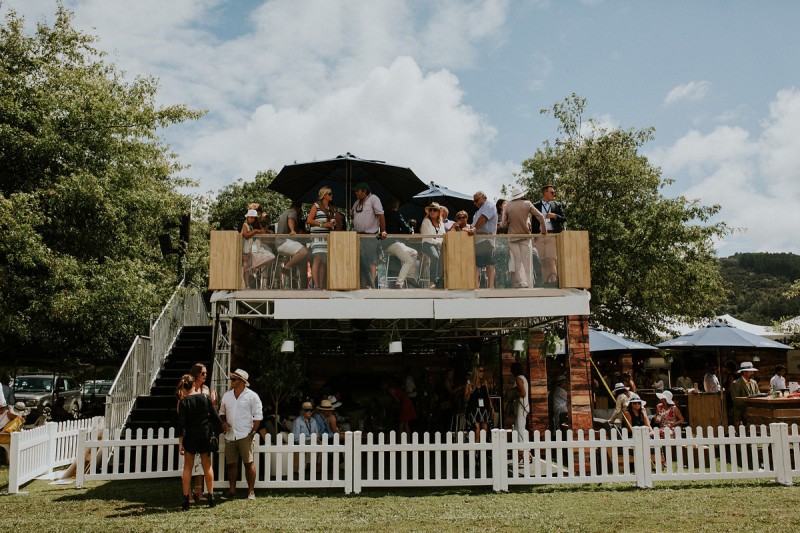 THE PREMISE
Played on a field the size of nine footballs fields, each polo game comprises four to six 7-minute periods, known as chukkas, during which the four players hit the ball across the grass using bamboo mallets, towards their opponent's goal.
Each team includes a striker – the most offensive position; a worker bee – plays both offense and defence; a play maker – the tactical leader; and the back – the defensive player.
Players are required to know the line of the ball, as crossing this imaginary line is a foul (much like merging lanes on a motorway!). A foul means the opposing team receives a penalty, or a free hit towards the goal. This hit is taken from a set distance, as determined by the umpire on the severity of the offence.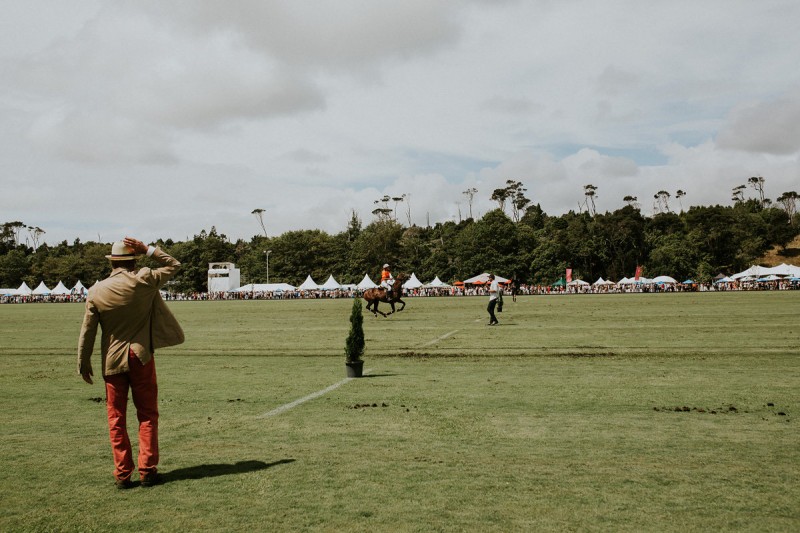 THE PONIES
Well, they're not really. Polo ponies are technically horses (although we much prefer the ring 'polo pony' has to it!). Each player will use on average 8 to 10 horses per game. A pony can play a maximum of two chukkas (remember what those are?) per day, unless playing in a high-goal polo game, in which the ponies will only play 3 – 5 minutes total.
While there's no set rules to the size, age or sex for a polo pony, the average is 15.1 hands high, and are mares.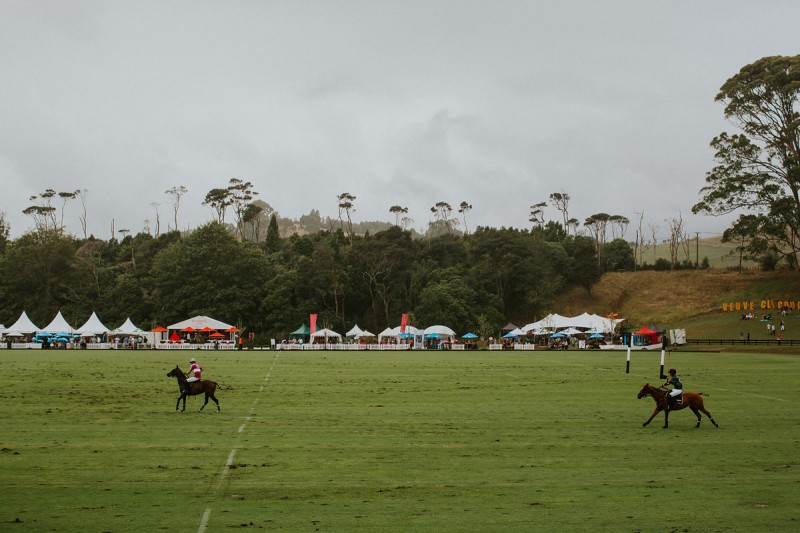 THE JARGON
Chances are if you've started throwing out words like "chukka" and "polo ponies", people will assume your fluent in polo. But if, like us, you're not quite there, add a few of these key phrases to your repertoire to really get the proverbial ball rolling.
Mallet = A bamboo stick used by a polo player to hit the ball, which can only be held in their right hand.
Hook = A player hooks the mallet of his or her opponent to prevent them from hitting the ball.
Divot = A chunk of dirt or grass carved out of the ground by the ponies' starts, stops, or turns.
Ride off = A player pushes another off the line of the ball using their horse and body.
Handicap = Much like golf, each player has a handicap of -2 to 10 goals. The highest ranking of 10 goals is rarely ever met. New Zealand's top player has a handicap of 8 goals.
Mount = Another name for a polo pony.
String = If a player is mounted on a good string, it means they have a great yard of ponies to play, their 'string'.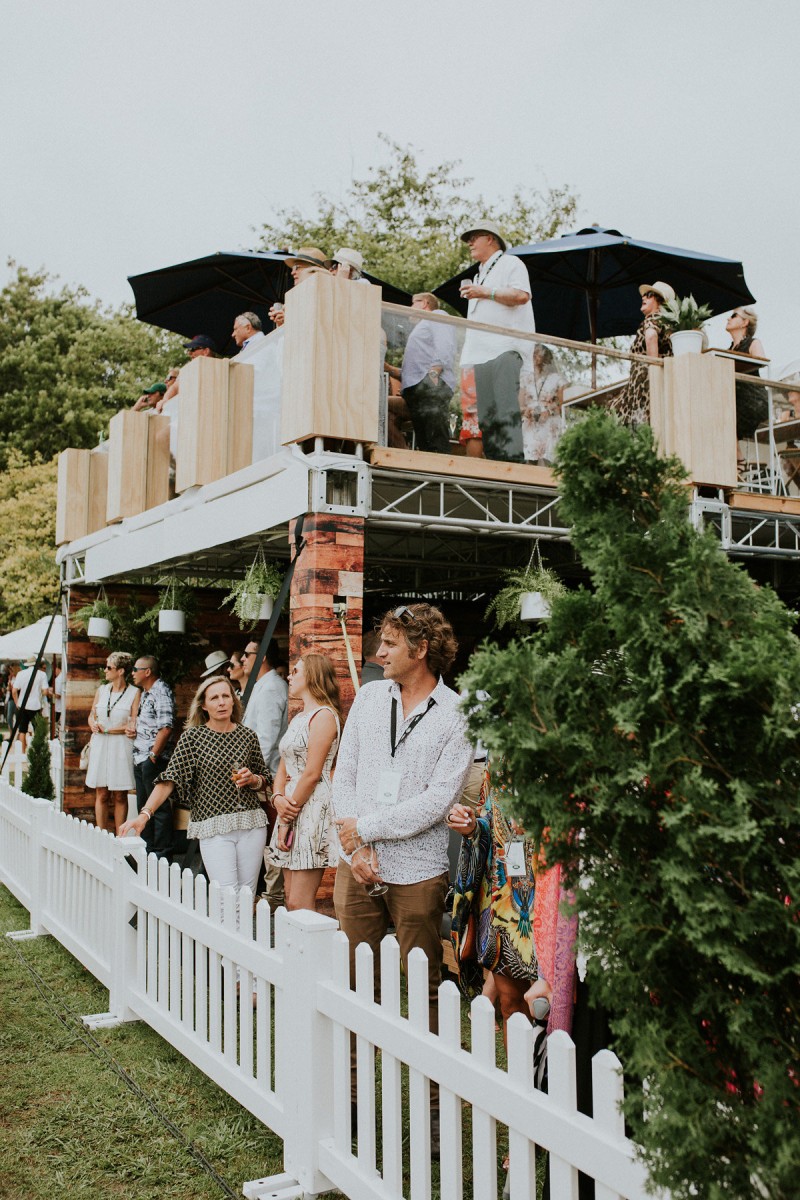 THE PLAYERS
Polo is an all-ages sport, but in some tournaments the players must have a handicap of a certain number. For the Land Rover New Zealand Polo Open, players must have a handicap of 0 or above.
Each player wears a uniform in order to enter the field, which includes a collared polo shirt with their position number, white jeans, brown polo boots, knee pads, a safety helmet, goggles and mouth guard.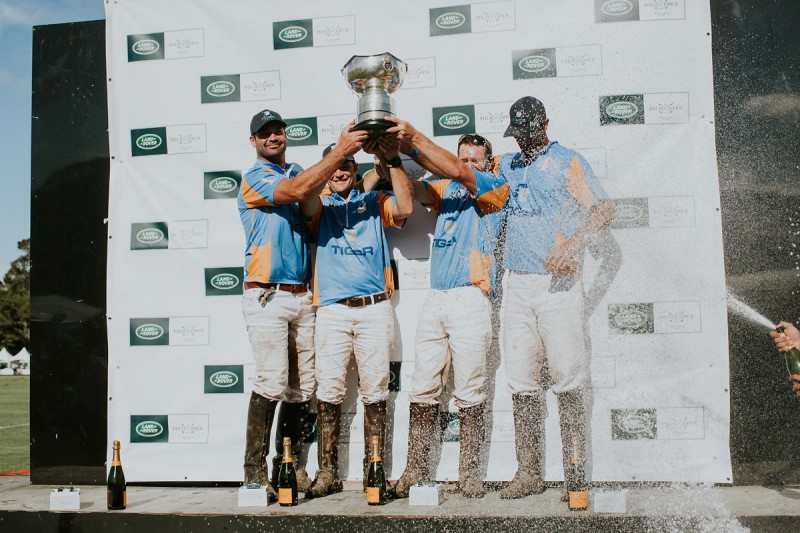 THE DRESS CODE
Dressing for polo matches can be tricky – especially given the terrain (grass) and temperature (hot, usually!). This year we'll be opting for something lightweight yet ultra-chic, think a diaphanous midi dress, paired with sensible flat-forms or wedges, meaning we can stomp those divots 'til our hearts content. For the lads, consider a lightweight blazer matched with chinos or smart-looking shorts, and boat shoes or loafers.
Celebrating its 40th year this year, The Land Rover New Zealand Polo Open is Australasia's premiere Polo Championship, inviting professional polo players from across the globe to compete for the highly coveted title.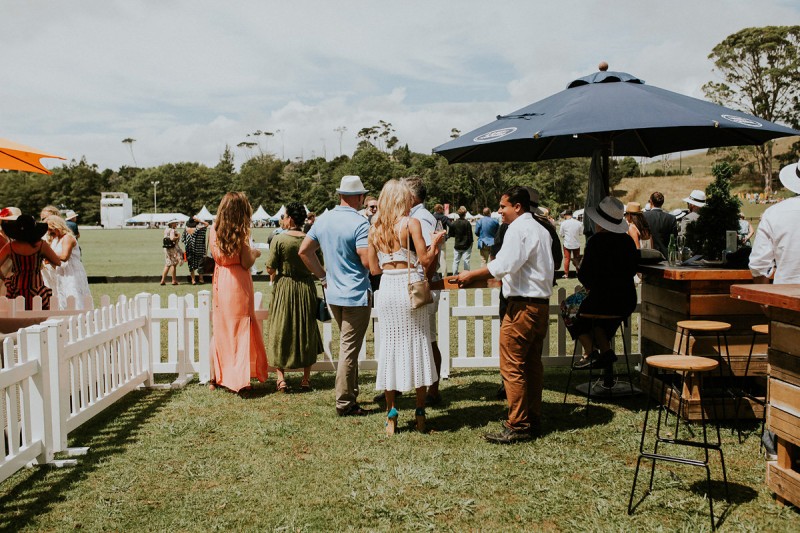 Tickets are selling fast, secure yours here.
Plus, 2018 marks the 200th anniversary since Madame Clicquot created the world's first blended Rose Champagne, and the brand has recruited three innovative women to celebrate such an auspicious occasion. Join Karla Goodwin of Bluebell's Cakery, Yon Kavvas of Clay Bird Ceramics, and abstract artist Jen Sievers at this year's Polo as they showcase their Veuve Clicquot inspirations in the Colourama Marquee!
(Photography by Anna Kidman)