Necessary interior additions for this winter season
The winter weather is truly setting in. As the days are getting shorter, and sunlight is becoming ever more elusive, we're grabbing our winter knits, woolly clothing and oversized blankets. If you need us this wintry season, we'll be firmly at home, wrapped up and watching the latest true-crime Netflix doco. To make the very most of the cold snap, we're finding warmer tones and filling our homes with layers upon layers of comfort.
For a touch of design inspo, we've found a few of our favourite pieces, perfect for settling into for the colder weather.
Quilt by Established & Sons
Deep blue is the colour of the season, despite the constant greyscale tones that seem to hang around at the moment. This unusually textured sofa is not only a prime source of comfort, it's an art piece; a talking point and an architectural statement. Designed by Ronan and Erwan Bouroullec in their Parisian design studio, the sofa is constructed with individual foam pieces, and structured on a steel structure. The Bouroullec brothers are well-known for their inspired pieces, after a long history of design training, and keen eye for the curious. A pop of colour makes the perfect addition to this piece. Interior Design Expert, Amber Armitage, shared with us her top tips for such a piece: "if you are going to go tonal with shades of blue (or your favourite colour) add a shot of golf or mustard to make the room sing".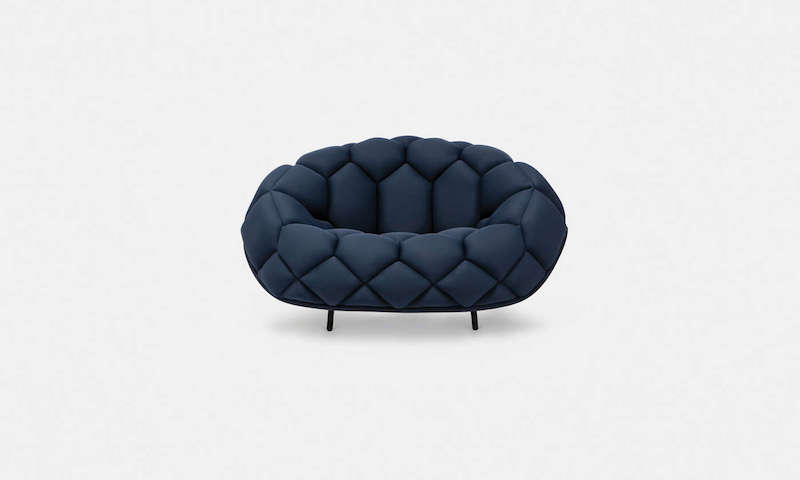 Available at Simon James Design
BoConcept Throws
Known for quality and creativity, BoConcept have a unique line of throws perfect for any space in need of warming up. With a range of colours and intricate designs, the throws make the ideal winter addition. The Classic Plaid is a must-have Remix favourite, featured in our latest issue and on the sofas of our homes. BoConcept are a Danish design house, with over sixty years of experience and a wealth of interior design knowledge. Their designs are featured in the homes of those looking for a luxury, without the overpriced and arrogant price tag.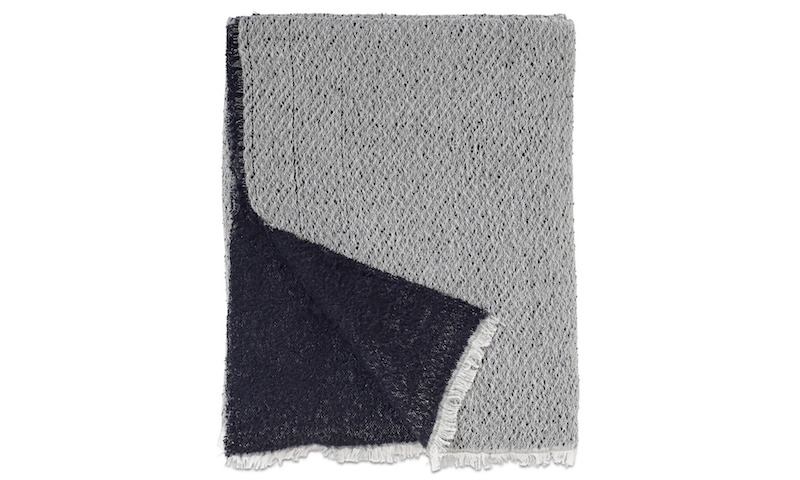 Available from BoConcept stores in Auckland, Wellington & Christchurch
Tokio Lamp by Sollos, from ECC
It's an interior design motto, and a cliché through and through, but mood lighting is everything. Lighting can transform a space into an inviting and warm corner of the world, or introduce a harsh and overbearing feeling. Finding the right lighting structure can be a difficult feat. Do we go for the fun and funky, or modestly modern? Sollos have merged the two ends of the spectrum through their innovative designs. Sollos are dedicated to bringing aspects of their Brazilian culture into new forms of interior design; focusing on the precise art form of design and allowing pieces to perform their function in quiet elegance. Their Tokio Lamp was designed by Jader Almeida and is a welcome addition to a room in need of an extra warmth.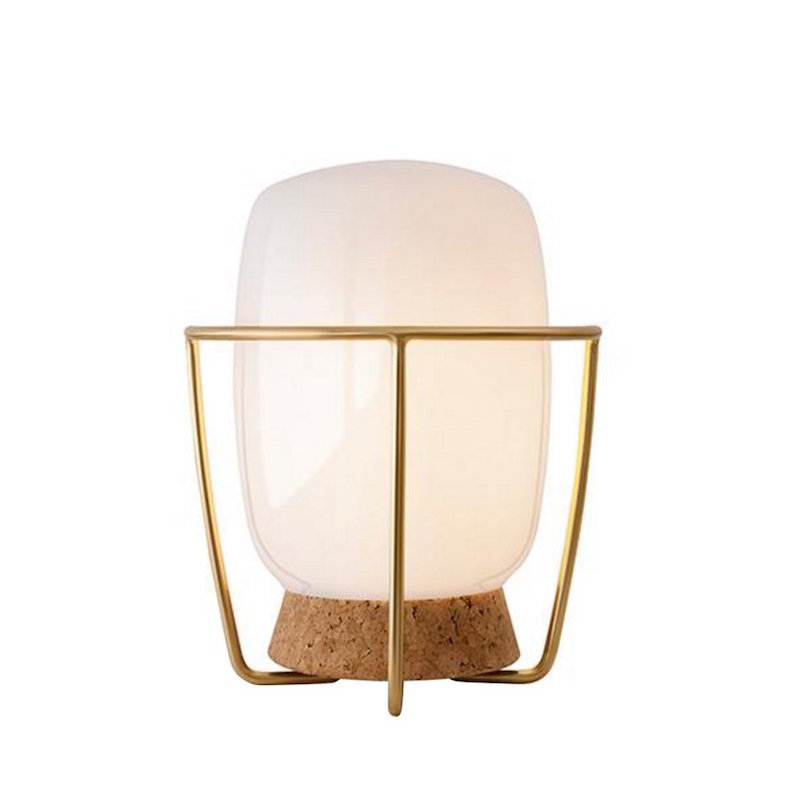 Available from ECC
Gucci Cushions
Any chance to embrace the luxury and overt colour of Gucci, we can't help but jump at. Gucci's move into the world of décor came at a time of progressive movement for the fashion house, with Alessandro Michele's creative genius at the helm. Their designs are undoubtedly influential, with the idiosyncratic Gucci colours a noticeable addition to any dreary day. From the quirky animal prints, detailed embroidery and velvet accents, the Italian craftsmanship is noticeable and worth the hefty price tag.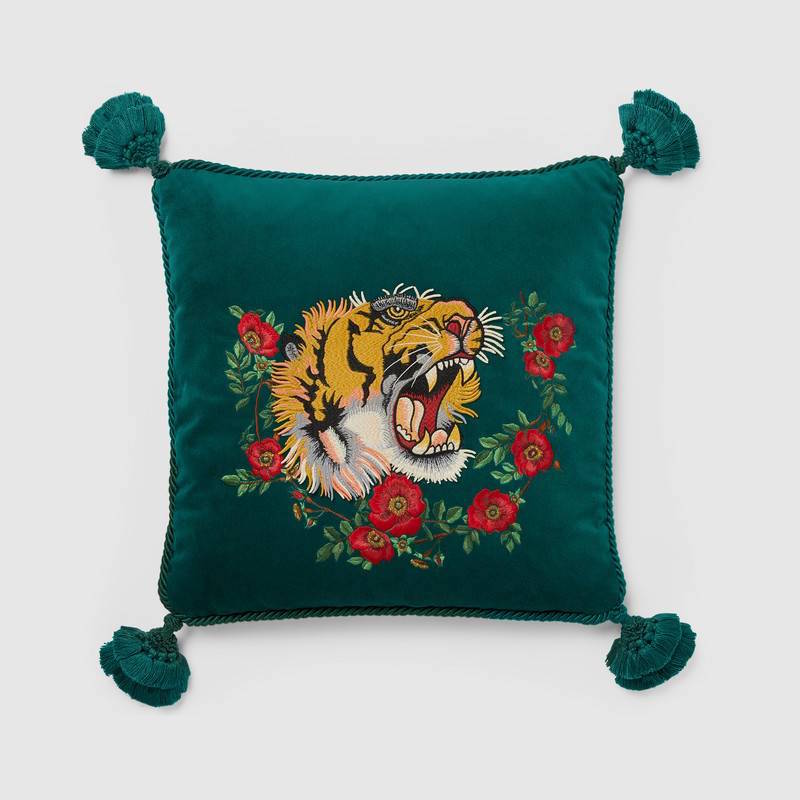 Available in Gucci stores across New Zealand, and online
Art Pieces
Colour is a must-have in a season that promotes bleak colour palettes and the infamous winter-blues. Art pieces have the potential to lift the energy of a space, as well as simply providing a thought-piece or giving us something interesting to look at. Art doesn't need to be overly expensive, or completely confusing to be loved. From framed photographs, to hand-painted creations, colour is key. Shut The Front Door have been our go-to place for a quick find, with designs ranging from quirky to simplistic, fun to creative.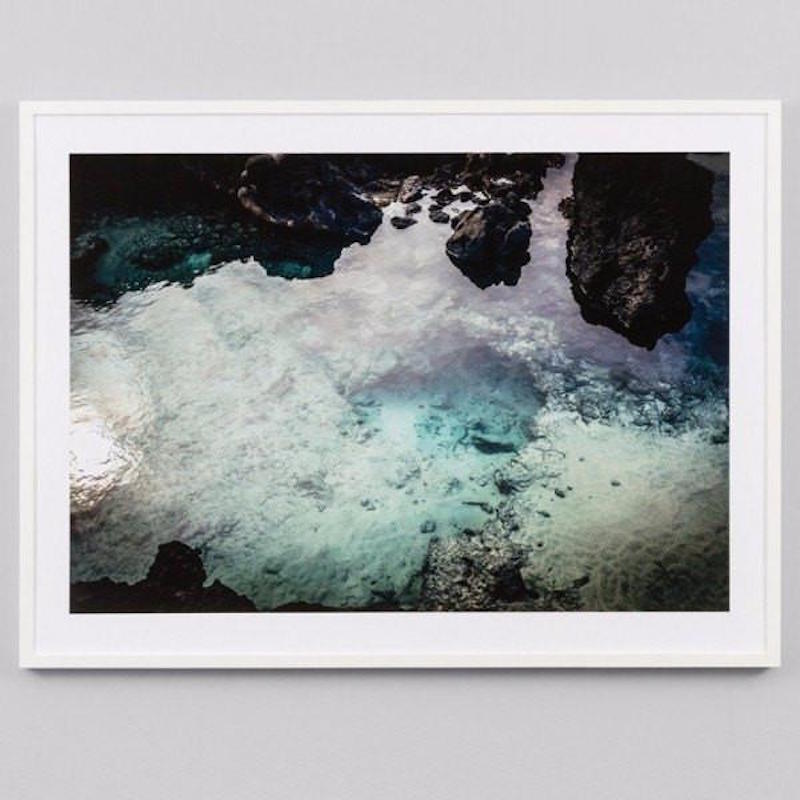 Available from Shut The Front Door