The perfect way to kickstart your morning
It takes growing up to realise mum was right all along, about pretty much everything. I've hit my late 20's now and kudos to mum for predicting the future back in my heyday... The bad kids at school whom she never liked ended up getting fired from their jobs for inappropriate conduct, the wrinkles around my eyes have really set in as a result of not listening to her insisting I needed eye cream in my late teens, and taking in a superblend of nutritional greens in my morning smoothie would kept me fighting fit. Just as she predicted… she knew it all.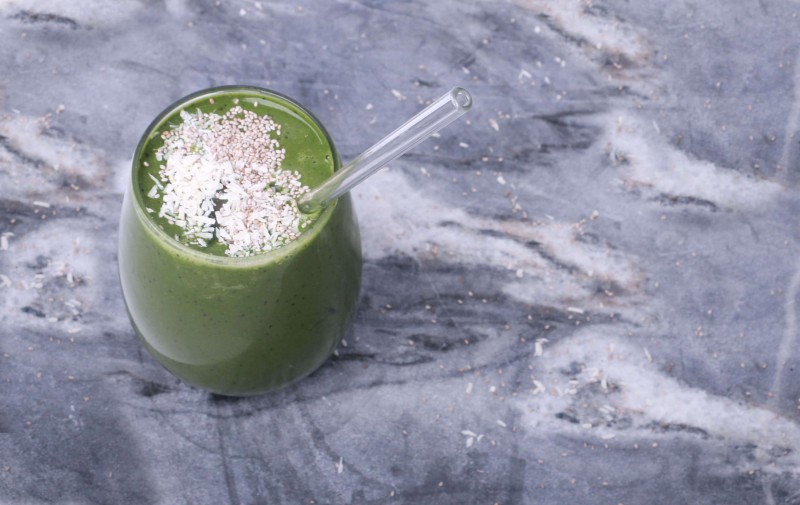 Long before it was cool to go clean and green, mum was encouraging my brother and me to knock back morning smoothies or water drinks containing an unidentified green powder. Some sort of witchcraft, we assumed. We did so, not realising just how handy this ritualistic habit would become for our future health. Living such busy lifestyles surrounded by fast and nasty foods, us urbanites live in a setting where it's harder to track down an affordable punnet of strawberries than it is to get a sugar-rush-inducing can of soft drink or calorific treat. Most of us aren't hitting those green vege, protein, vitamin and mineral quotas our bodies so desperately crave because we're distracted by the craving for coffee and pastries instead. But, as studies over the last five to 10 years have shown, Mum was right again. A smoothie mix involving a high-concentrate green-based nutritional support with protein is the one-stop-shop to keeping healthy.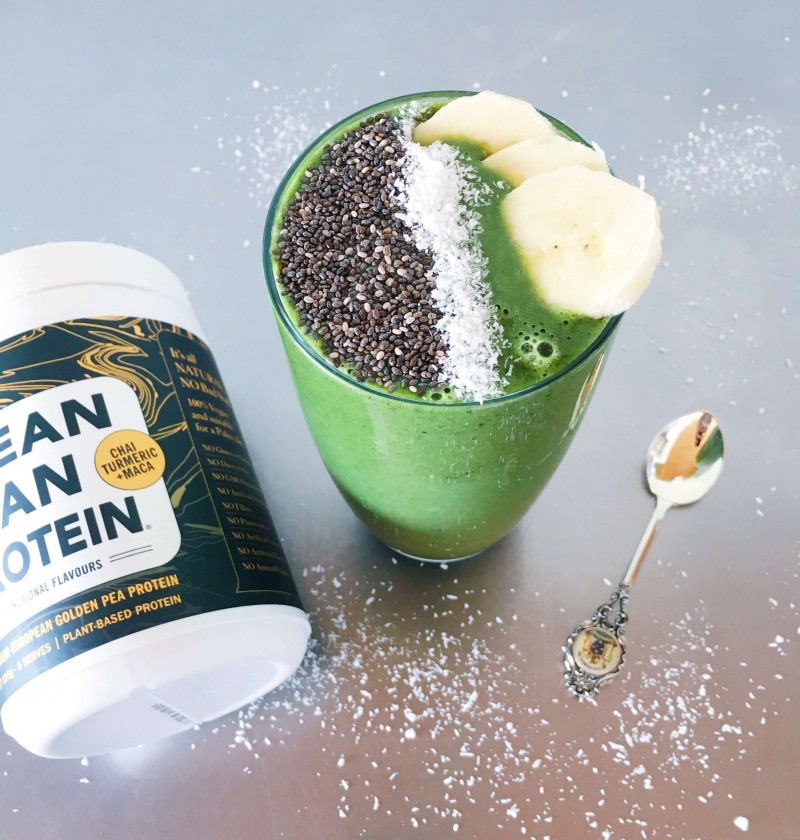 Image Credit: @heidi.rawstorn
Bless mum's health-obsessed soul for introducing me to green smoothies at a young age and then again to Nuzest's products when they launched back in 2012. To this day I pop some of the Good Green Stuff into my Nutribullet with some Clean Lean Protein powder, water, some frozen berries (whatever else I can find in the fridge) and I'm good to go. Much cleaner and more beneficial than standard supermarket protein blends and deceivingly sugary green drinks or filler-based multivitamins, these two products sit VERY high on my list of pantry essentials.
THE GOOD GREEN STUFF
With Nuzest's Good Green Stuff I have a daily serving of greens in a smoothie and know I'm getting a little extra nutritional TLC and support that my body needs, while the protein keeps me going. In fact, Good Green Stuff is so high in concentration of truly good stuff it's basically the G.O.A.T (Greatest Of All Time) of health powders, with over 75 nutritional ingredients including fruits, berries, vegetables, green algae and herbs with added vitamins, minerals, probiotics, and antioxidants. As someone with a slightly compromised immune system from a bad bout of Glandular Fever I was constantly falling ill with colds, flus, and every other airborne infection floating around town. Having the hardcore support from GGS makes me feel like I'm walking around with an extra layer of defense armour.
CLEAN LEAN PROTEIN
If you're even remotely interested in your own health, you'll know that the cleaner the protein, the better. You want a protein with no nasty surprises or man-made fillers, something plant-based and loved by professional athletes - something like Nuzest's Clean Lean Protein. This baby has been in my pantry month after month. Brace yourself, there is no gluten, dairy, soy, nuts, eggs, fillers, additives or preservatives, added sugar or artificial sweeteners. It's THAT clean. Perfect for staying active and weight management, it's high in protein but super low in carbs and fat, a total standout protein. Paleo-friends - it's also suitable for you! I like to mix it into a green smoothie along with my Good Green Stuff because and it's quick and easy to blend, but it's also ideal for baking health-conscious treats!
If you're after something more comprehensive to help with weight management, don't look past the 'Healthy Body Programme' intro pack by Nuzest - it's the perfect nutritional 10-day starter pack to kick start your well-being journey head-on in a healthy way
Check it out here.