We've got the scoop on NZ's first adults-only gelateria
Giveaway
What's more, to celebrate the launch of New Zealand's first wine-based seltzer, we're giving Remix readers the chance to win a $1000+ summer wardrobe! Simply, head to our Instagram @remixmagazine to enter to win a wardrobe kitted out with all your favourite local brands, including Sunglass Hut, Moochi, Stolen Girlfriends Club, Deuce Sneakers, Moontide Swimwear and more...
Who said ice cream was just for kids?! After what's been a stressful year, we're craving a bit of child-like joy and wonder. Holding down a job in 2020, juggling bills and mortgages, non-stop notifications - the perils and travails of modern adult life are A LOT. It's fair to say we deserve a gelato…and a drink. Or both.
Well, it's our lucky day! To celebrate the launch of LF Seltzer - New Zealand's first wine-based seltzer – the brand has launched an adults-only gelateria. Hosted at Sweat Shop Brew Kitchen, from Thursday to Sunday every week in November, the LF Seltzer Scoop Shop will be serving LF Seltzer spiked gelato created by local 'ice-perts' Island Gelato Company.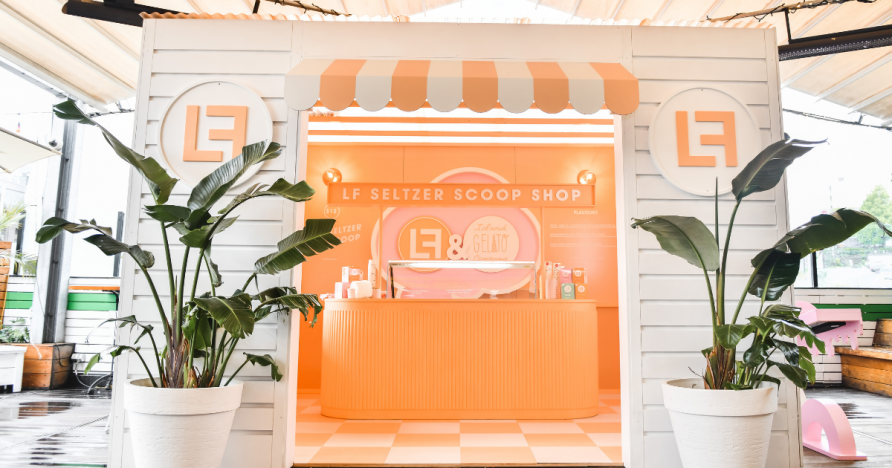 Founders of Island Gelato Ana Schwarz and Geoff Tippett know a thing or two about out of the box creations - the couple has created hundreds of flavours with all manner of weird and wonderful ingredients.
"We are constantly adapting, experimenting and testing in the pursuit of that perfect mouthful of excitement," says creative director Ana.
"We've done everything from charcoal & coconut to goat cheese, blueberry & rose so naturally we jumped at the chance to create wine seltzer spiked scoops with the LF Seltzer team."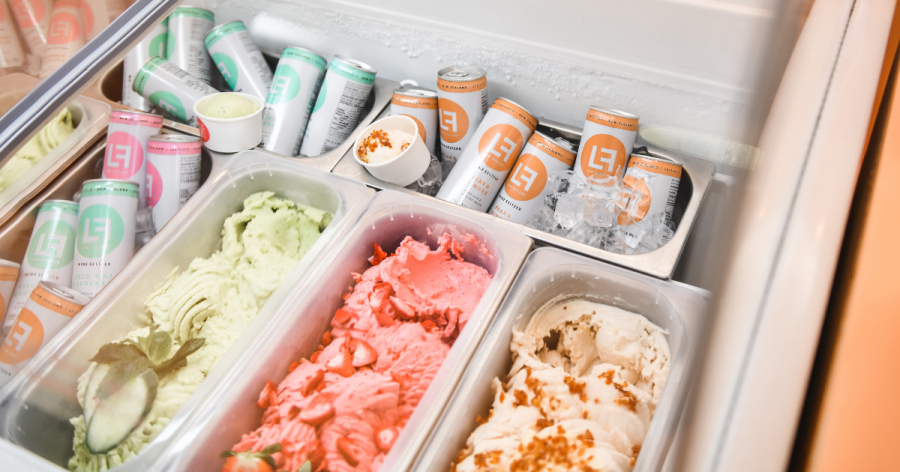 Tempt your tastebuds with three gelato and LF Seltzer matches – Yuzu, Mint & Cucumber with Sauvignon Blanc (our team fave) is perfectly paired with a light and zingy scoop of the same flavours, Strawberry and Hibiscus with Rosé meets its match in a sweet, smooth and moreish mouthful and Pear and Ginger with Pinot Gris is teamed with the gruntiest of the bunch, a full-bodied gelato with subtle sharpness.
It's every grown adult's dream come true. Bonus that they're all vegan too.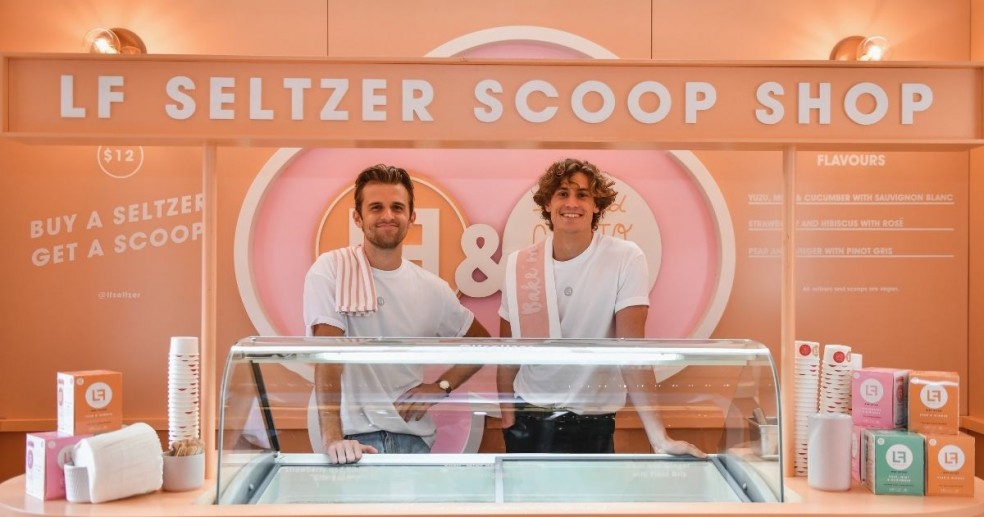 The LF Seltzer Scoop Shop is every grammer's paradise decked out with all pastel, insta-worthy experiences including a see-saw, smiley servers and of course, a gelato parlour.
The lowdown
When:
Thursday – Sunday from 4pm – 8pm throughout November
Where:
Sweat Shop Brew Kitchen, 7 Sale Street, Freemans Bay, Auckland
For more info follow @lfseltzer on Instagram
About LF Seltzer
LF Seltzer is a range of wine-based seltzers made from award-winning Leftfield wines infused with sparkling water and complementary natural botanicals. Keep an eye out for the three ready-to-sip flavours at bars throughout New Zealand and your local Liquorland.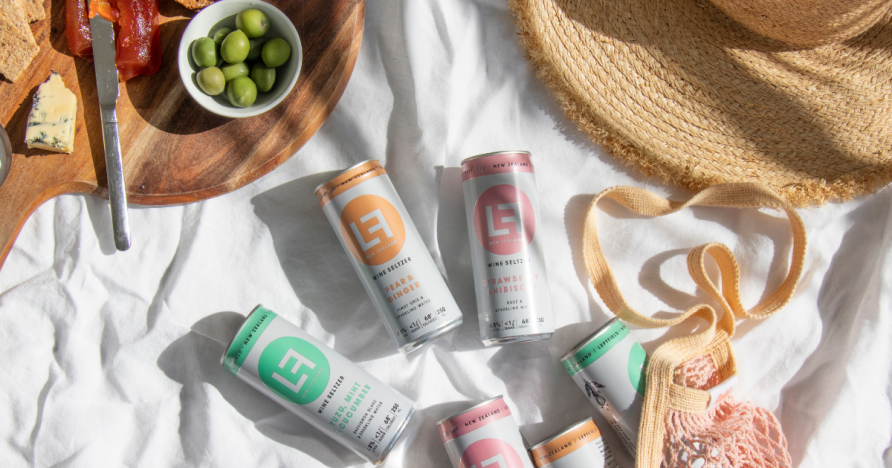 Each 250ml can contains less than 1 gram of sugar, 68 calories and are gluten free and vegan friendly. Deliciously refreshing, perfectly balanced and entirely New Zealand owned, grown and made. We'll cheers to that!