Prepare to meet your match with BurgerFuel's latest addition
We've seen some unbelievable pairings throughout history, Mohammed Ali vs. Joe Frazier, Mayweather vs. McGregor and most recently Parker vs. Joshua – but there's a new heavyweight champion in town and they don't need a boxing ring to prove their worth.
BurgerFuel's UFB Ultimeatum presents a challenge like no other; Beef vs. Brisket vs. Bacon. This succulent trio offers an unbeatable flavour combination that will knock you off your feet, quite literally. It's in store May 1st, so there's only a short amount of time to train your laughing gear for this calibre of competition and trust us, you'll need it. To help you along your way, we're going to break-down every single strength of your competitor.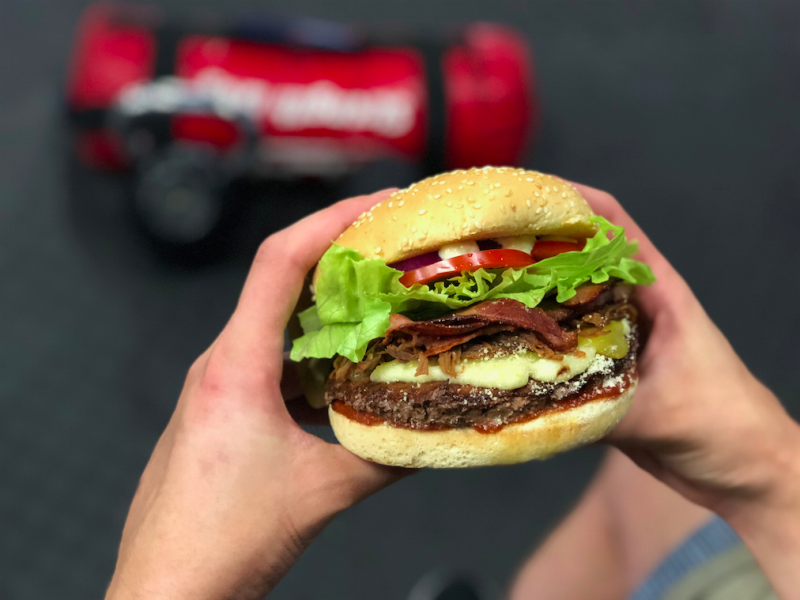 In the right corner, we have BurgerFuel's infamous 100% pure grass-fed New Zealand beef burger, tender slow-cooked smoked beef brisket and crispy bacon. That's combined with rich truffle mascarpone and melted cheddar. This masterpiece is then topped with parmesan, fresh salad and wrapped in an artisan wholemeal bun – it is the ultimate burger throw down.
Who's in the left corner you may ask? Well, anyone willing to take on this reigning culinary champion. It's time to call your squad and get your game faces on because this burger is for professionals only. Grab a doofer, limber up and wrap your chompers around the UFB Ultimeatum…if you dare.
Head in-store to take on the challenge or order online at www.burgerfuel.com/order.