Stay fighting fit with these powerful pocket rockets
Now more than ever, looking after our health has become a top priority and something we should all be actively striving to improve. Besides consuming a healthy diet and getting in your daily exercise, absorbing the right vitamins is a way to help elevate your immune health and overall wellbeing. If you're looking for an effective way to start your vitamin journey, Lipo-Sachets® has two essentials to assist with a healthy debut back into a post lockdown society.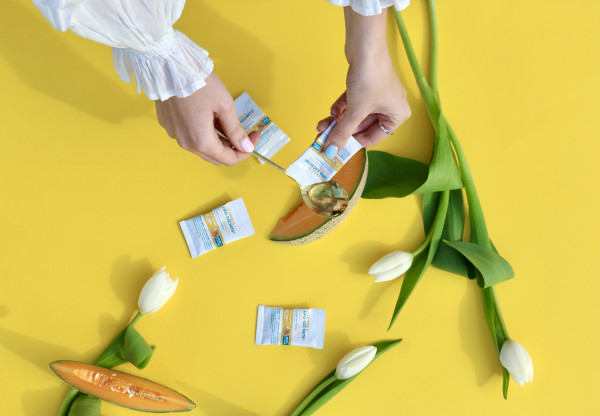 What is Vitamin C and D?
Let's take a closer look at vitamin C and D and how crucial they are to help our body function optimally.
Vitamin C is a water-soluble vitamin that can be found in some foods such as oranges, strawberries, broccoli and potatoes. However, our body doesn't produce or store its own supply, hence the need for supplements. Alongside supporting our immune health and assisting with numerous daily body functions, vitamin C is vital to our body's production of collagen (hello plump wrinkle-free skin!). Aside from the physical benefits of collagen production, it is also pivotal in supporting wound healing. Vitamin C supports the immune response that works to repair wounds and helps you to bounce back quicker from those irritating bumps, scratches and blemish-causing zits. And just when you thought vitamin C couldn't help our bodies anymore, it also regenerates other antioxidants such as vitamin E which supports heart and eye health.
Vitamin D is crucial for supporting healthy bones, keeping your muscles moving and is important in helping your body to absorb calcium. If you've noticed some muscle tension or joint stiffness, this could be due to a lack of vitamin D in your diet. Vitamin D, also referred to as the 'sunshine vitamin' is produced naturally by your body whilst out and about under the golden sun. However, in winter months or prolonged periods spent indoors, it's hard for our bodies to generate a healthy amount. Vitamin D is also pivotal in supporting the normal function of the immune system, especially in times where winter ills and chills are at their peak and our immune defences are vulnerable.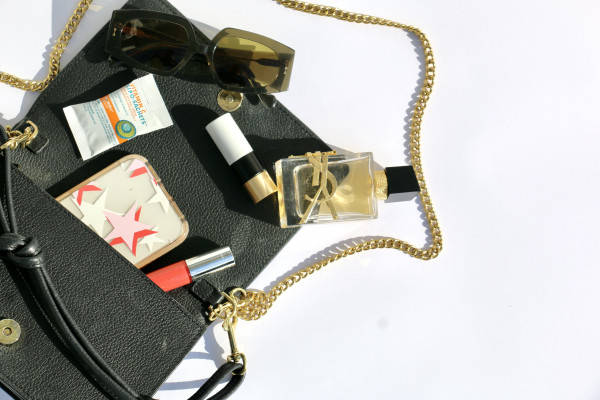 How can Lipo-Sachets® help you?
Lipo-Sachets® are proven to deliver superior absorption1 to standard vitamin C and D. They utilise patented Liposhell technology to help ensure the encapsulated vitamin is protected from substances within the body's digestive system which may degrade the active ingredient and reduce absorption.
Designed with convenience in mind, these one-a-day pocket rocket sachets are perfect to throw in the handbag on your way out the door. They are free from alcohol, gluten and GMOs, contain no added sugars2, artificial flavours or colours and are suitable for our vegetarian friends as well. Simply take them directly from the sachet or empty into a small glass of water, juice or pre-made smoothie, drink up and you're good to go.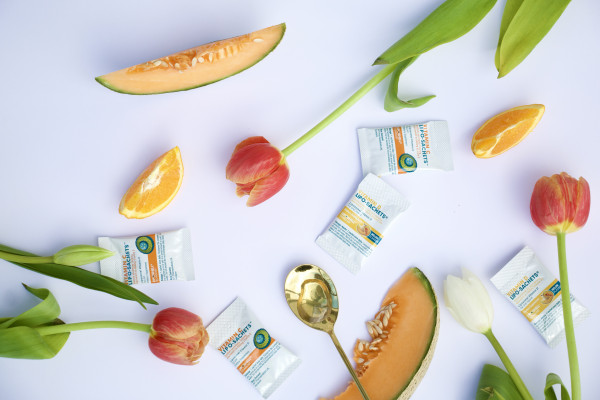 Vitamin C Lipo-Sachets® provide 80% higher absorption than standard vitamin C3, are available in original and blackcurrant flavours and are a great way to absorb as much of this good stuff as possible. In times like these it's important to not only look after our own health but that of our family too, and if you have a little one in your bubble, Lipo-Sachets® also have Liposomal blackcurrant flavoured Vitamin C for Kids in a child's dose.
Vitamin D Lipo-Sachets® deliver superior absorption to standard vitamin D2 and come in a delicious melon flavour. Vitamin D supports calcium absorption; helps support your immune and nervous system, healthy bone development and muscle function; supports healthy foetal development and general health and wellbeing.
Lipo-Sachets are available at all good pharmacies, supermarkets and selected health food stores throughout New Zealand.
*Reference: 1. Compared to standard vitamin C tablets and vitamin D capsules. Data on file. 2. Contains naturally occurring sugars. 3. Based on a study comparing 10g Vitamin C Lipo-Sachets to 10g standard vitamin C. Maciej Lukawski (2019). Always read the label. Use only as directed. If symptoms persist consult your healthcare professional. Vitamins are supplementary to, and not a replacement for, a balanced diet. AFT Pharmaceuticals Ltd, Auckland. TAPS PP7992