Take a trip to the Amalfi Coast at this Auckland pop-up… 
It's time to dust off your favourite frock and brush up our your Italian lingo toot-suite because thanks to Malfy Gin and Regatta Bar & Eatery, travelling to the Italian coast just became a whole lot cheaper. That's right Aucklander's, you don't need thousands of dollars or extensive air travel to get a slice of the Amalfi Coast this summer, in fact, you only need to cross the Harbour Bridge.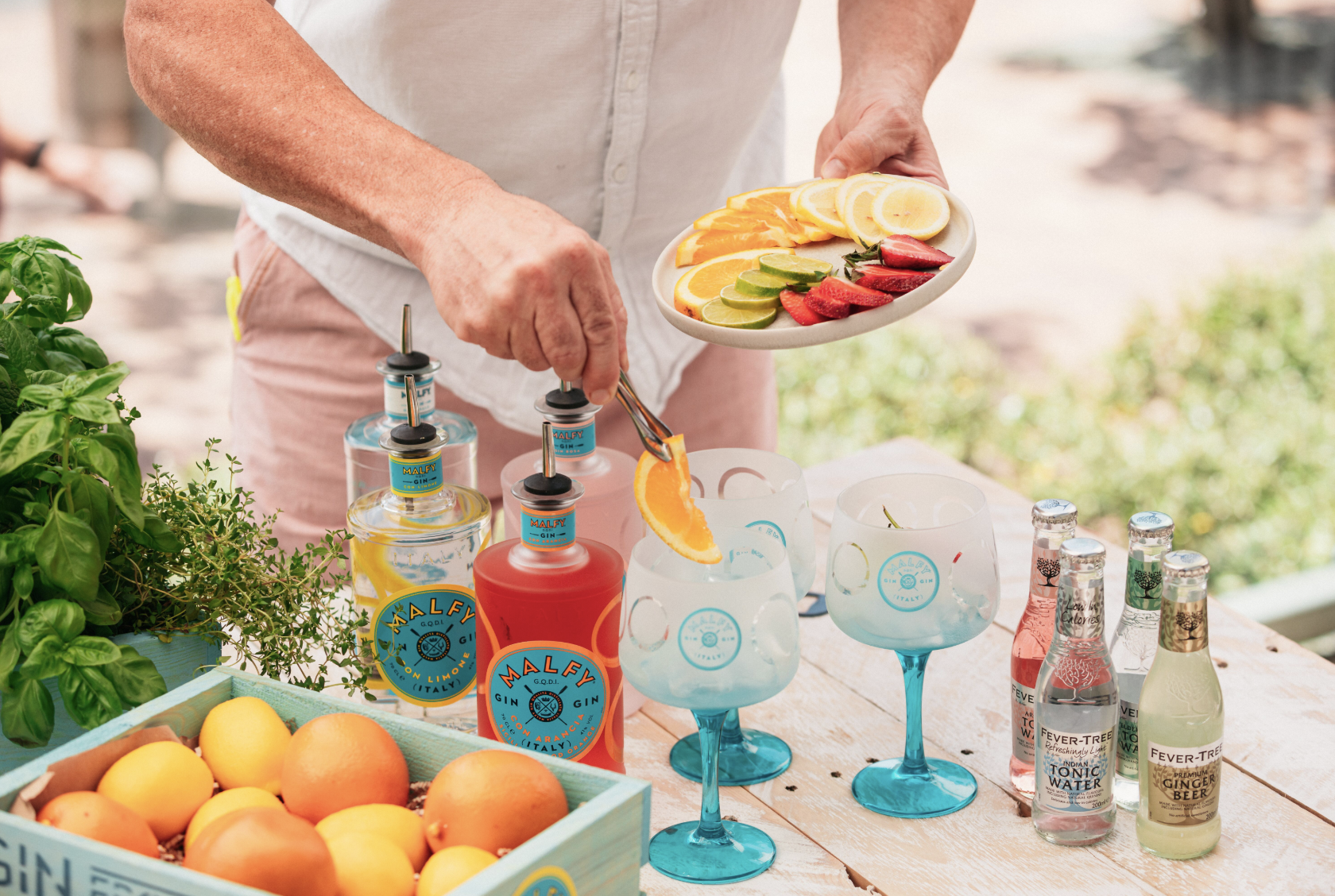 Take a trip to Remix's favourite Takapuna haunt, perch on the sun-drenched terrace and enjoy panoramic views of Takapuna beach while you sip on your very own G&T creation.
The process begins with choosing one of Malfy's four gin varietals, which we have taken the liberty to outline for you here:
Malfy Originale
Malfy Originale offers a classic dry style gin with an Italian twist, made with traditional gin botanicals and blended with pure spring water from nearby Monviso mountain, to give an incredible flavour. Perfect for classic gin cocktails.
Malfy Con Limone
​Distilled with classic Juniper and Sfusato lemon peels from the Amalfi Coast. It has delightful citrus and juniper on the nose with a complex flavour of anise, citrus and coriander. Perfect with a premium tonic and a slice of lemon.
Malfy Gin Rosa
​Distilled with classic Juniper and then infused with Sicilian Pink Grapefruits and rhubarb. The taste is juicy fresh grapefruit, with a rich long juniper finish. Enjoy this colourful burst of Italian sunshine on the rocks, with tonic or in your favourite cocktail.
Malfy Con Arancia
The key botanical addition is Blood Orange peels sourced from Sicily, then blended with juniper and other botanicals before being distilled in a stainless-steel vacuum. Delightfully refreshing and perfect for a wide variety of cocktails.
We know, we know, they all sound molto bene, but never fear, you have the whole summer to wrap your lips around a glass of all four so don't stress, or you could jam-pack it into one afternoon if you're that way inclined, no judgement here (please drink responsibly though).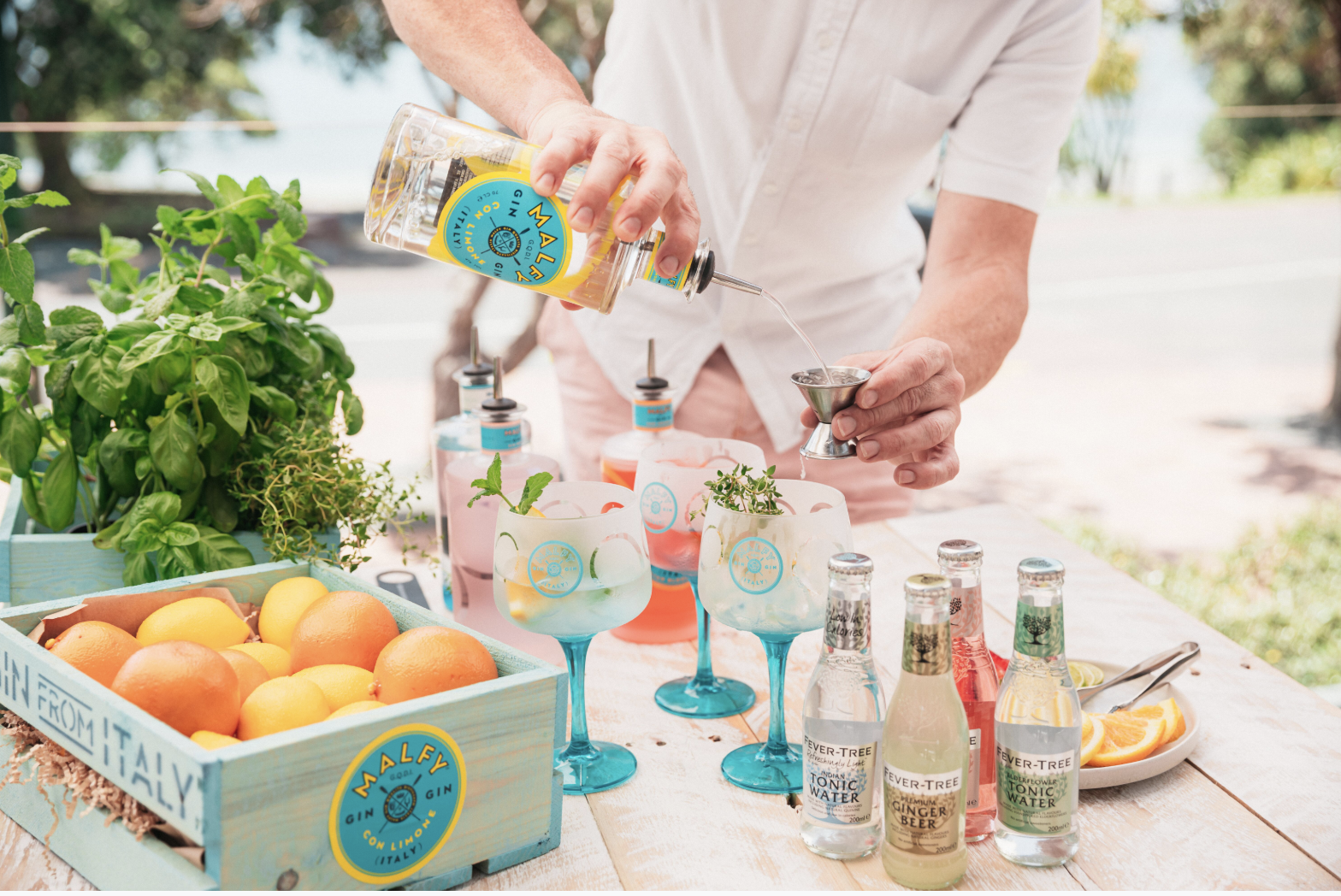 This, my friend, is only the beginning, guests are then put to the ultimate test of your choosing your favourite Fever Tree Mixer. And then, just when you thought things couldn't get any more challenging, you'll also have to select from a range of curated fresh garnishes.
Look, it's not easy work, but someones gotta do it, and once you get a taste of your delicious creation, it'll be well worth it. And if that's not good enough reason to get you across the bridge, you can also sip to the sweet tunes of live performances by Kahn Hall and Misty G on Friday's 5 pm and Sundays 2 pm, too. No matter what way you look at it, Regatta Bar & Eatery is shaping up to be the place to be this summer. Saluti!
Keep your eyes on the Regatta website to stay up to date with other exciting activations too, we'll see you there!