The best places to eat in Auckland this Valentine's Day...
Auckland's most Valentine's Day appropriate restaurants...
Like all popular gifting days, everyone has different expectations when it comes to presents, particularly when said presents can be taken as a direct representation of your feelings and affection. While some are perfectly happy with a card, others would feel completely ripped off. As the old saying goes; everyone is different… and everyone's budgets are different, too.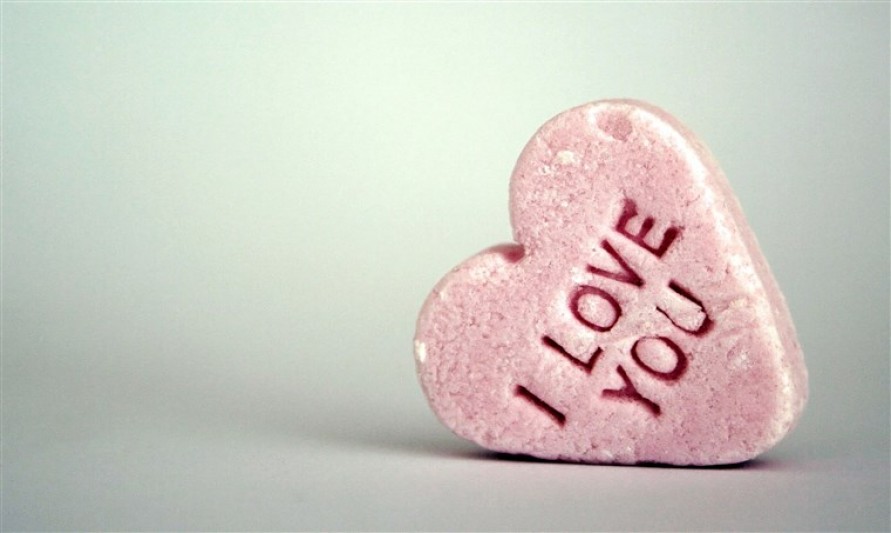 If you're a basic b**** like me, then there is one Valentine's/Galentine's Day activity that outshines all the others and is a guaranteed sleeper hit (with me anyway, so bae, if you're reading this…) It's going out for dinner. I'm not pretending to reinvent the wheel here or anything, but it's simple, it's effective, you get to chat, and most importantly... you get to eat. I mean, let's be frank; relationships are moot. They're great if you're in one that you like, a nightmare if you're in one that you hate, irrelevant if you're a solo flier and seemingly everywhere and heartbreaking if you want one but don't have one. But going out for dinner? Going out for dinner is just always great, and dare I say, fool-proof.
So on that note, here are the very best places to take your special someone if you're loved-up, or to treat yo'self if you're single this February 14th…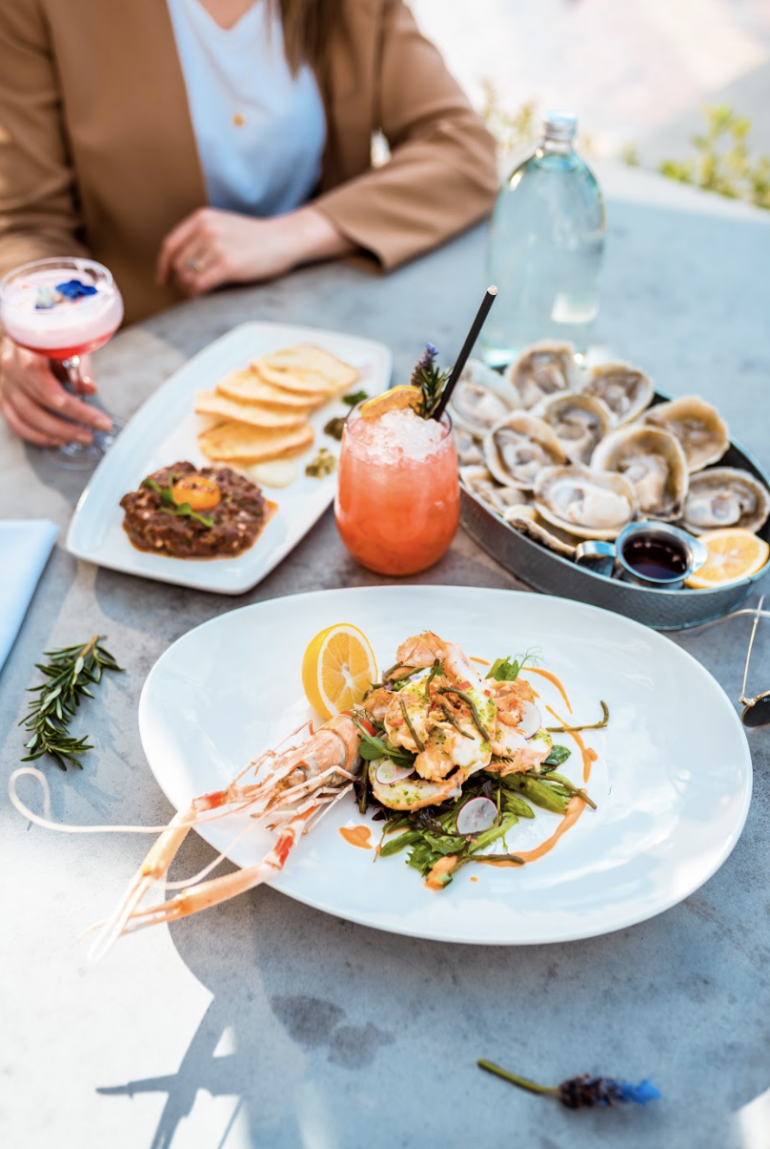 Oyster & Chop

A good view doesn't always mean a good time, but the places that manage to marry the two demands our attention… one such place is Auckland Viaduct's Oyster and Chop. Oyster; an edible, marine, bivalve mollusc from the family Ostreidae. Chop House; a restaurant specialising in chops and steaks. An establishment that lives up to its name, Oyster and Chop sets the pace for waterfront seafood and prime cut offerings. The website states the eatery "promises to find the best ingredients available", and the simplest of entrees shows confidence in the quality of their suppliers. It also has a seriously gram-worthy view, and for a basic b*** like me, that's a certified two thumbs up!
Market Pl, Viaduct, Auckland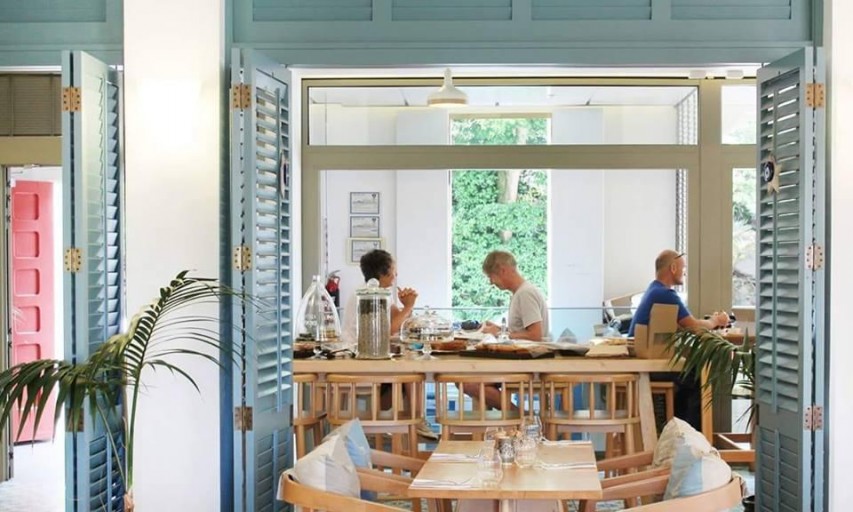 Deco has tradition woven into its fabric and is therefore fitting that it is located in Titirangi's most iconic historic building, Lopdell House. Aptly named after the art culture that the building is famed for, Deco is cleverly and tastefully laid out, so not to take away from its stunning architectural surroundings. Minimalism is clearly the name of the game here, and the open airy space fosters serenity. The staff's warm and self-assured demeanour is reflective of justifiable pride, of traditional Turkish cuisine cooked to perfection.
0604/418 Titirangi Rd, Titirangi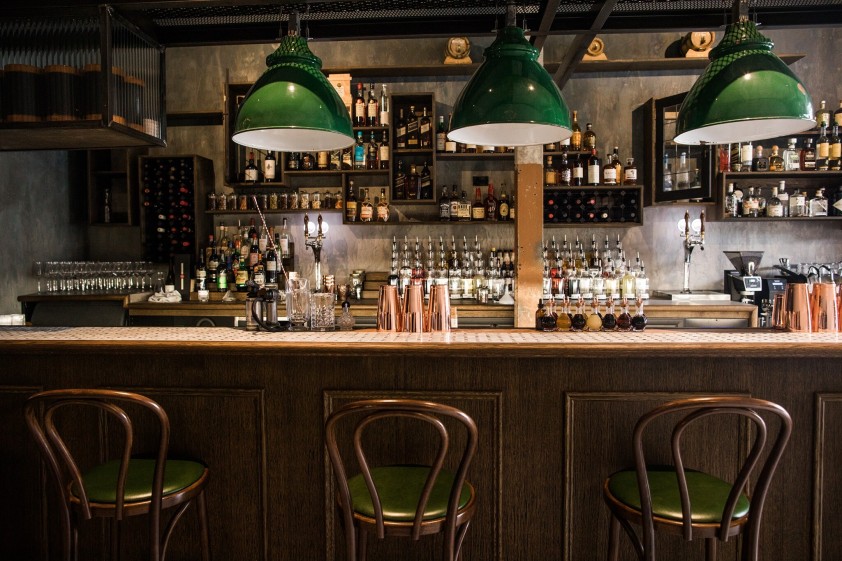 V.T. Station

Brought to you by the masterminds behind Federal Street's 1947 Eatery, V.T Station is set to break new ground in Auckland'sunderstanding of Indian food. The menu runs from immediately recognisable - the Butter Chicken being most brazen - to the more exotic. - the Tawa Fish is a succulent piece of grilled market fish, served on rich mean mouli sauce. It redefined my understanding of 'melt in the mouth' protein, and, like the rest of the menu, it's dangerously delicious. When dining at V.T. Station you can't help but feel the rest of Auckland is caught in a time warp when it comes to Indian cuisine. But V.T. Station is very now, very contemporary, and very tasty.
73 Davis Crescent, Newmarket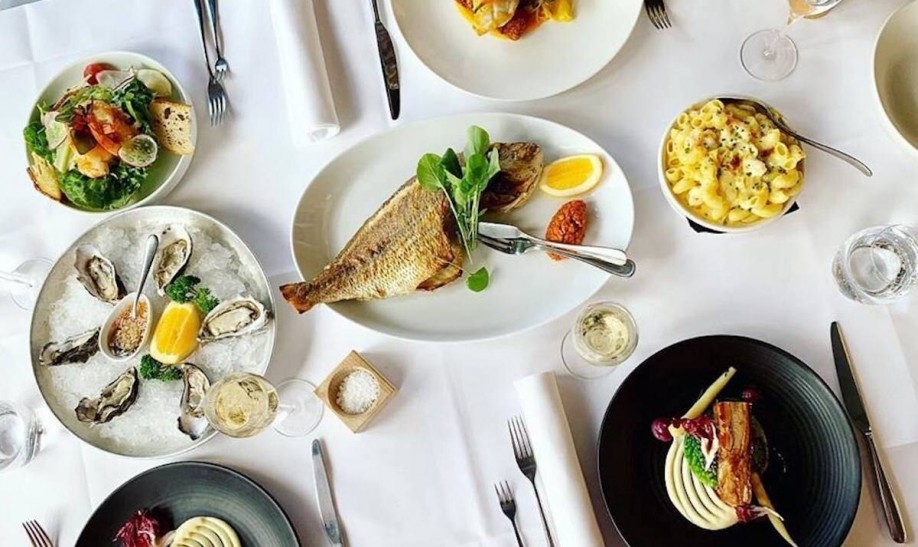 Harbourside Ocean Bar Grill

Harbourside Ocean Bar Grill is an Auckland restaurant large in size, form and aspect. Occupying the top floor of the heritage Ferry building, guests are privy to views of the harbour and beyond, a cruise ship or two, and the hustle and bustle of the wharf below. It's large, regal dining room, complete with opulent bar and white linen-clad tables is lit by the floor to ceiling windows by day or a cascade of pendants once the sun goes down. It's luxury dining at it's finest, and the finesse carries onto the plates, making this a pretty unmatched place to celebrate.
Ferry Building Level 1 Quay Street, Auckland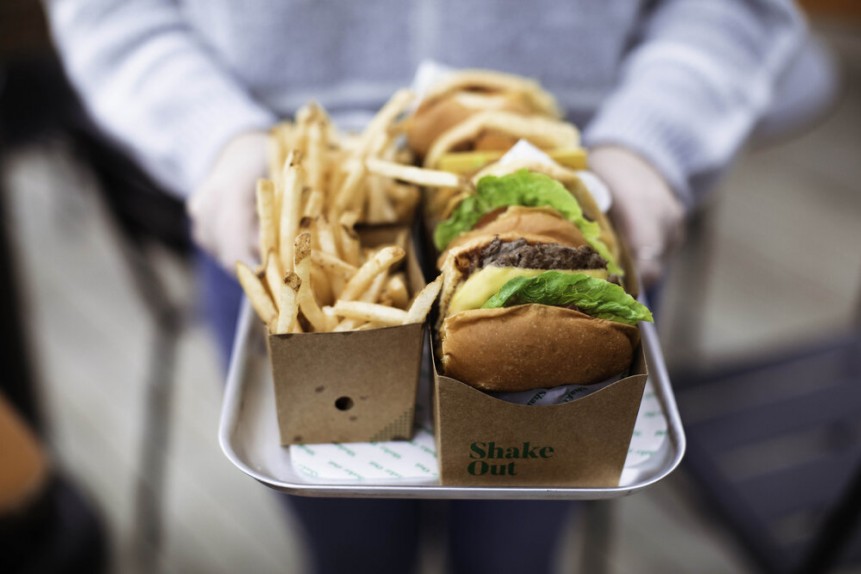 Shake Out

If you want to totally 'keep things casual', look no further than Auckland's shake-up burger joint, Shake Out. They have heard our cries of smoothie bowl induced hunger, and responded with a four-burger menu, each more delicious than the last. The Shake Out menu is concise. You'll find burgers, alongside the likes of chips, old-fashioned shakes and organic dairy sundaes to complement the main event. It's a no-nonsense kind of place, but it's the attention to detail that counts, and Shake Out does detail better than most.
Multiple Locations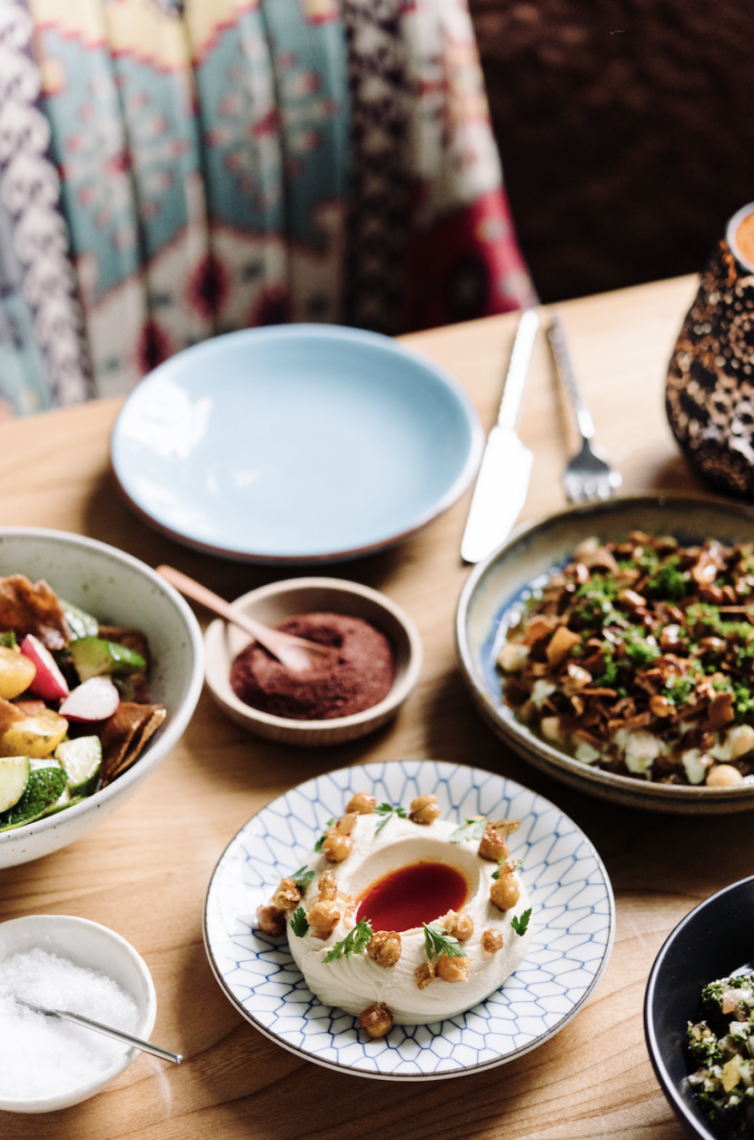 Gemmayze Street

Occupying the far end of Auckland's iconic St Kevin's arcade, eating at Gemmayze Street is an experience from the minute you set eyes on the fit-out. Hijacking typical Lebanese flavours and ingredients, and adding their own personal spin create sharing plates as complex and richly detailed as the space. There's harmony from start to finish; lofty ceilings and cool concrete hues of the arcade, staff that appear and disappear at all the right times, and a menu geared toward exploration of some of the freshest and most versatile incarnations of Middle Eastern cuisine. It's an unforgettable experience to dine here; polished, unpretentious, and fun. It also has the best hummus in town.
Shop 16, St Kevin's Arcade, 183 Karangahape Road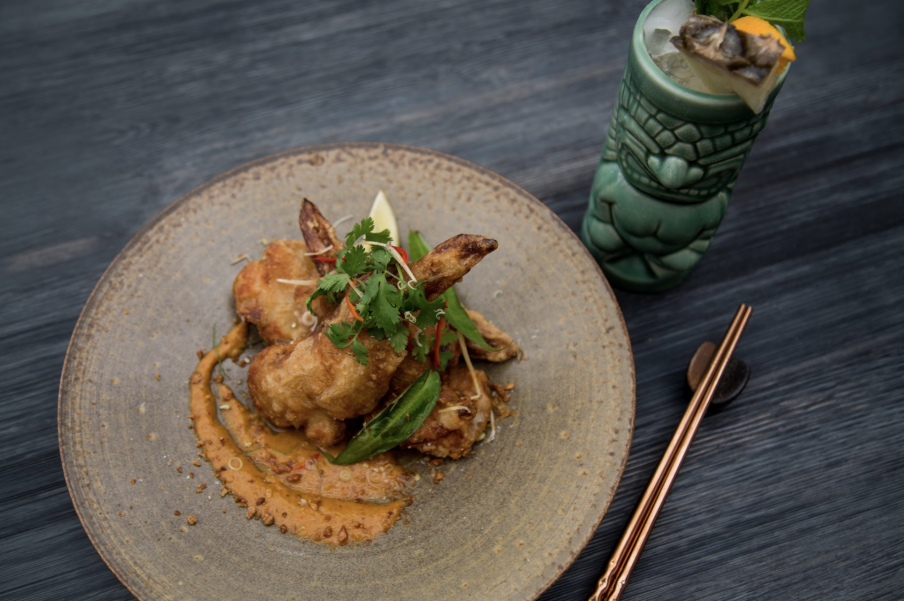 Scandal

Scandal does what many restaurants attempt, but few execute… it forges an identity of its own. It's clear that the masterminds behind the confusion-free menu have looked far and wide for inspiration, stuffing dumplings with Wagyu Gow and five-spice caramel, luring in hungry patrons with first-rate yakitori, and inventing boneless chicken wings smothered in decadent satay sauce, which would be difficult to resist on any day of the week. Scandal's success lies in recognising that variety really is the spice of life. The cocktail list adds a spirited touch, as does having Asahi on tap. We recommend the Tom Yum Negroni, playful, indeed, but also decidedly delicious.
23 Ponsonby Road, Ponsonby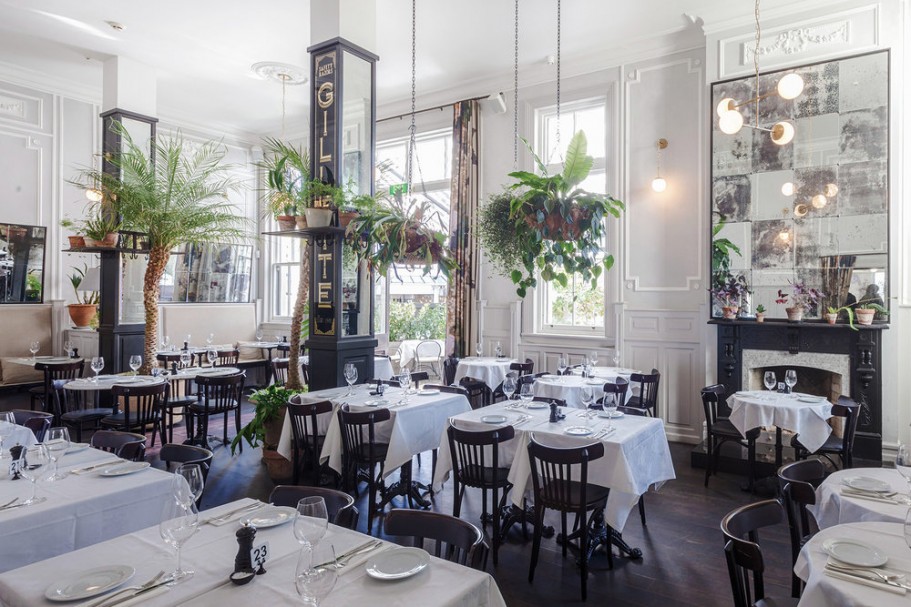 Augustus Bistro

There's something to please everyone on Augustus Bistro's menu. Any time, any day, the restaurant dispenses charm in every aspect. Capable cooking, a lovingly weathered dining room, bold yet subtle flavours, and clever seasonal specials all combine into one, perfectly formed, modern bistro. A relentless dedication to quality means you can rest assured that this beloved eatery is the peak of creativity, but it chooses context over gimmicks, and it's certainly a restaurant worth experiencing.
1-3 Saint Marys Road, St Marys Bay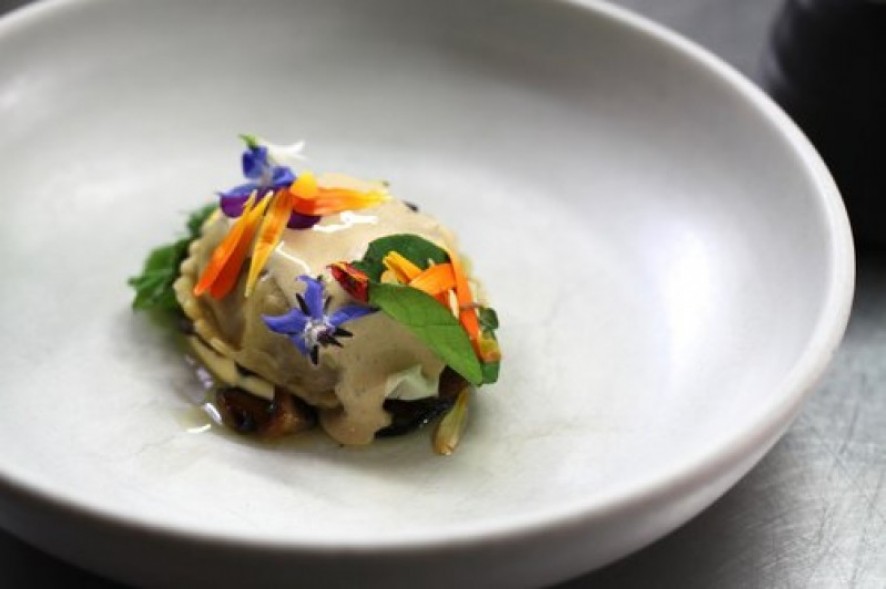 All the very best restaurants create a reality of their own, and Paris Butter does it better than most. The party starts with a bang, and likely due to an extravagant mouthful of prawn, crackling and split charred cream. The French-ish menu nods at tradition made new with clever twists, the kumara sourdough and truffle butter, however, needs no twist. Straightforward and superb, every mouthful is as decadent, and delicious, as the last. And just when you think the party has peaked, out come the rich and delightful desserts, which may encourage another look at the wine list, and you'll see the party has just begun.
166 Jervois Road, Herne Bay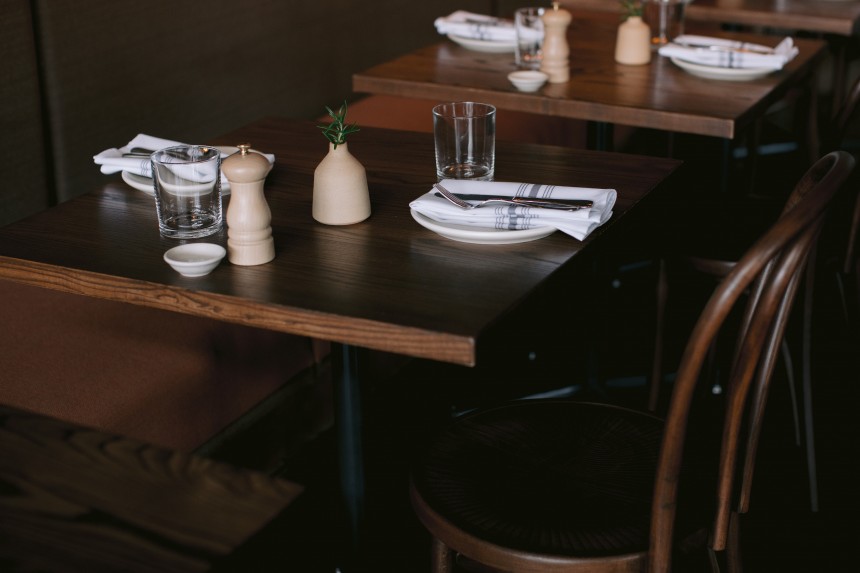 Setting the tone for the most romantic evening of the year, arrive at Andiamo to a glass of Lanson Champagne. Opt to follow with the half dozen Pacific Oysters for a passionate start to the specially designed three-course menu. With two more delicious Italian inspired dishes to complete date night, the iconic venue is a lover's nirvana from just $95 per person.
194 Jervois Road, Ponsonby