Introducing The Brit, Auckland's most elevated pub
Auckland's enjoying a gastropub revival, as big-name restaurant groups begin to lend their talents to such glammed up watering holes. One such place is Britomart's latest (re)opening from Auckland hospitality masterminds Nourish Group, The Brit.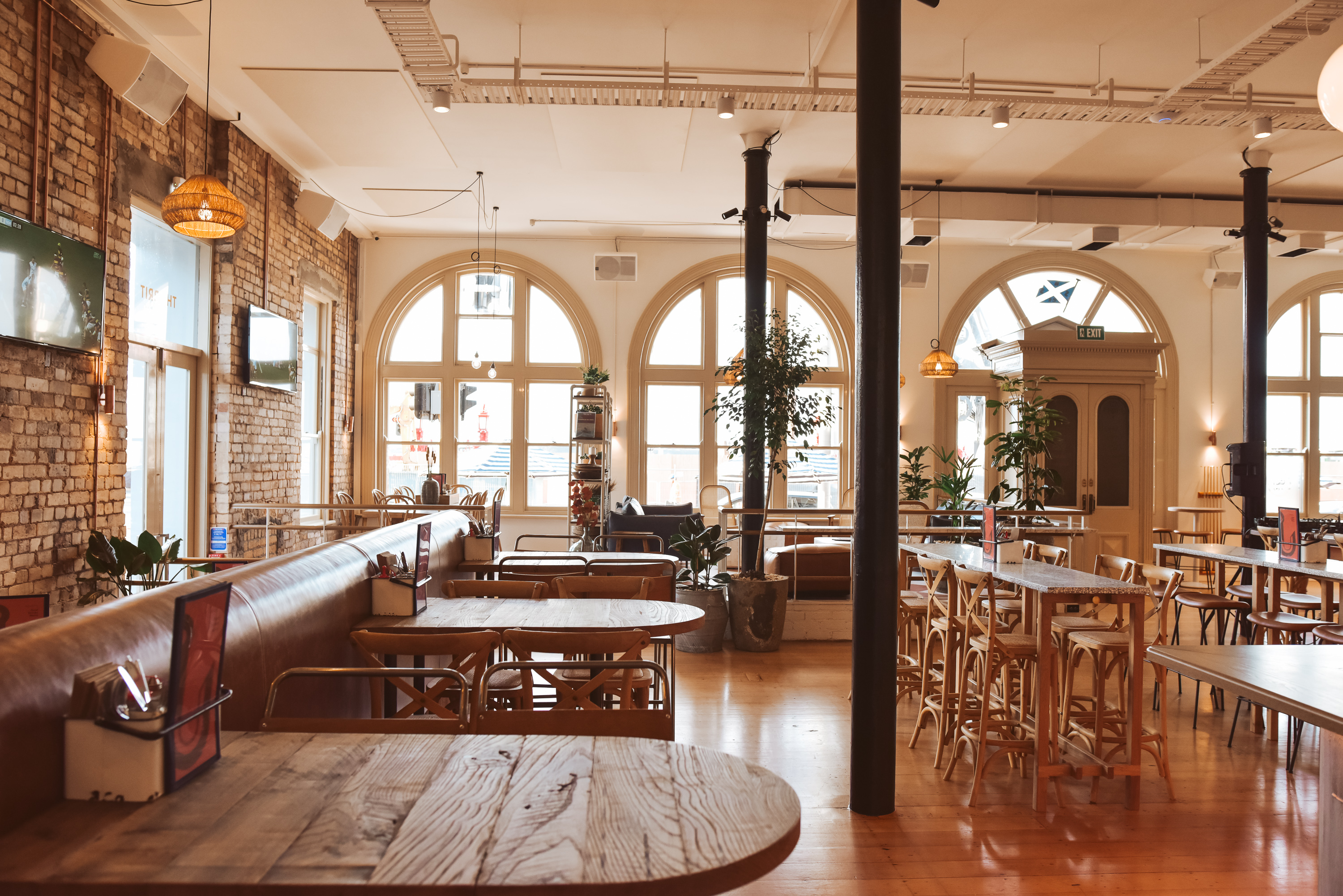 It's pub food, reborn.
While there isn't anything zeitgeisty about a pub getting serious about their menu, it's noteworthy when one of Auckland's most iconic bars gets a total trendy facelift. They say it's what's on the inside that counts, and if you have memories of Auckland's beloved Northern Steamship, you'd be excused for not recognising The Brit is occupying the same space. An entire revamp from Ctrl Space sees a light-flooded dining room, cleverly paired with wooden and copper accents. Their exercising restraint with the fit-out and it maintains the character of its roots, but it's very Melbourne, and very good. But onto the most important thing...the food.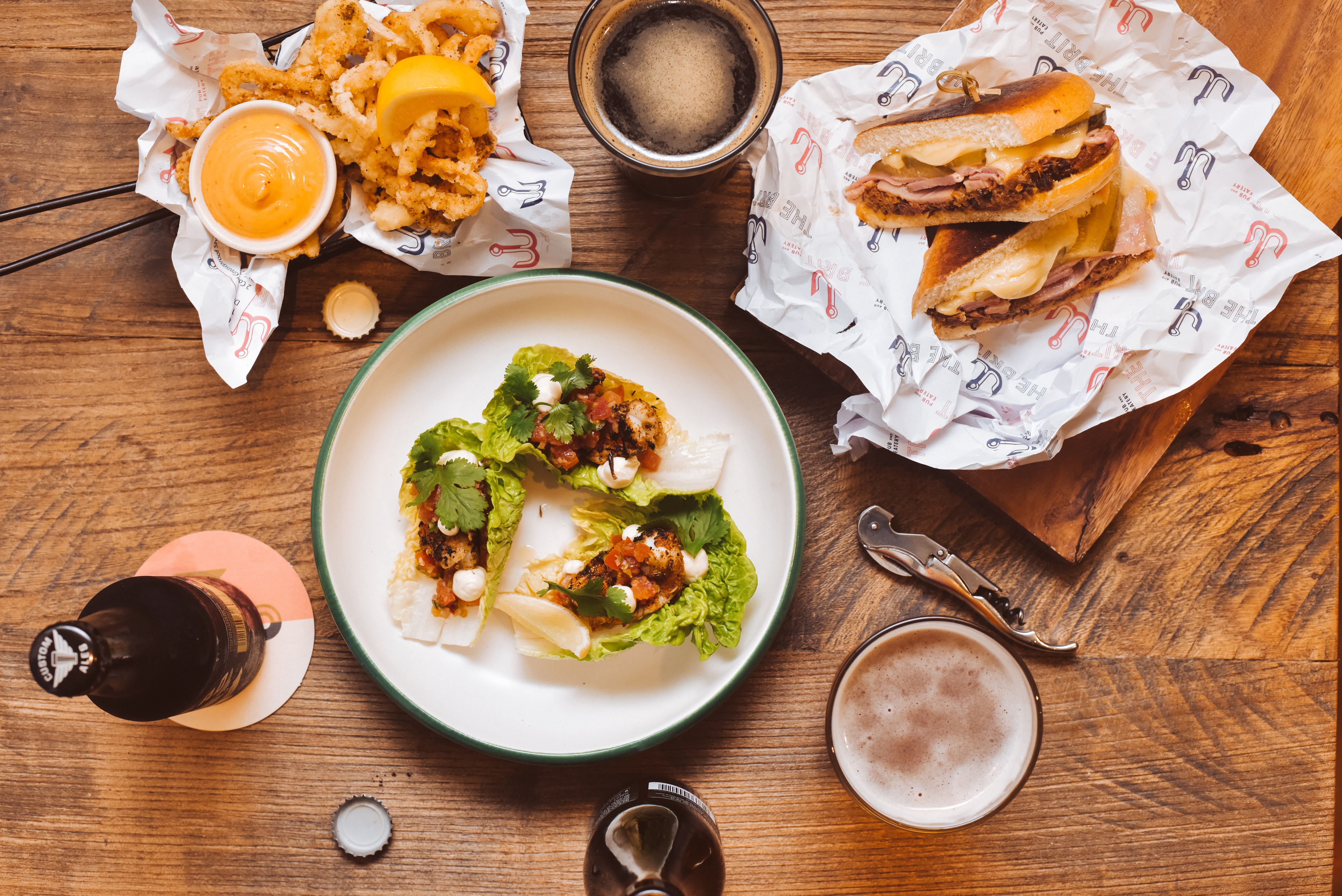 What's not to love about menus loaded with elevated pub classics? Lettuce cup tacos pack a punch with their tasty filling of tiger prawns, macha salsa, sour cream and coriander, or, if you're more of a traditionalist, the scotch egg is a standout. Diners can also expect foot long stone-baked pizzas, you'll find margheritas, but there are also more adventurous alternatives, such as 'florentine' complete with garlic, spinach, agria potato, egg and cheese.
The drinks list is extensive and notably well priced. The wine list has an intelligent geographical spread, glasses start from as little as $10 and venture up to more sophisticated bottles for the discerned drinker. There's a number of brews on tap, and cocktails too if wine isn't your thing, the Cuban Coffee, their take on an espresso martini is a must-try.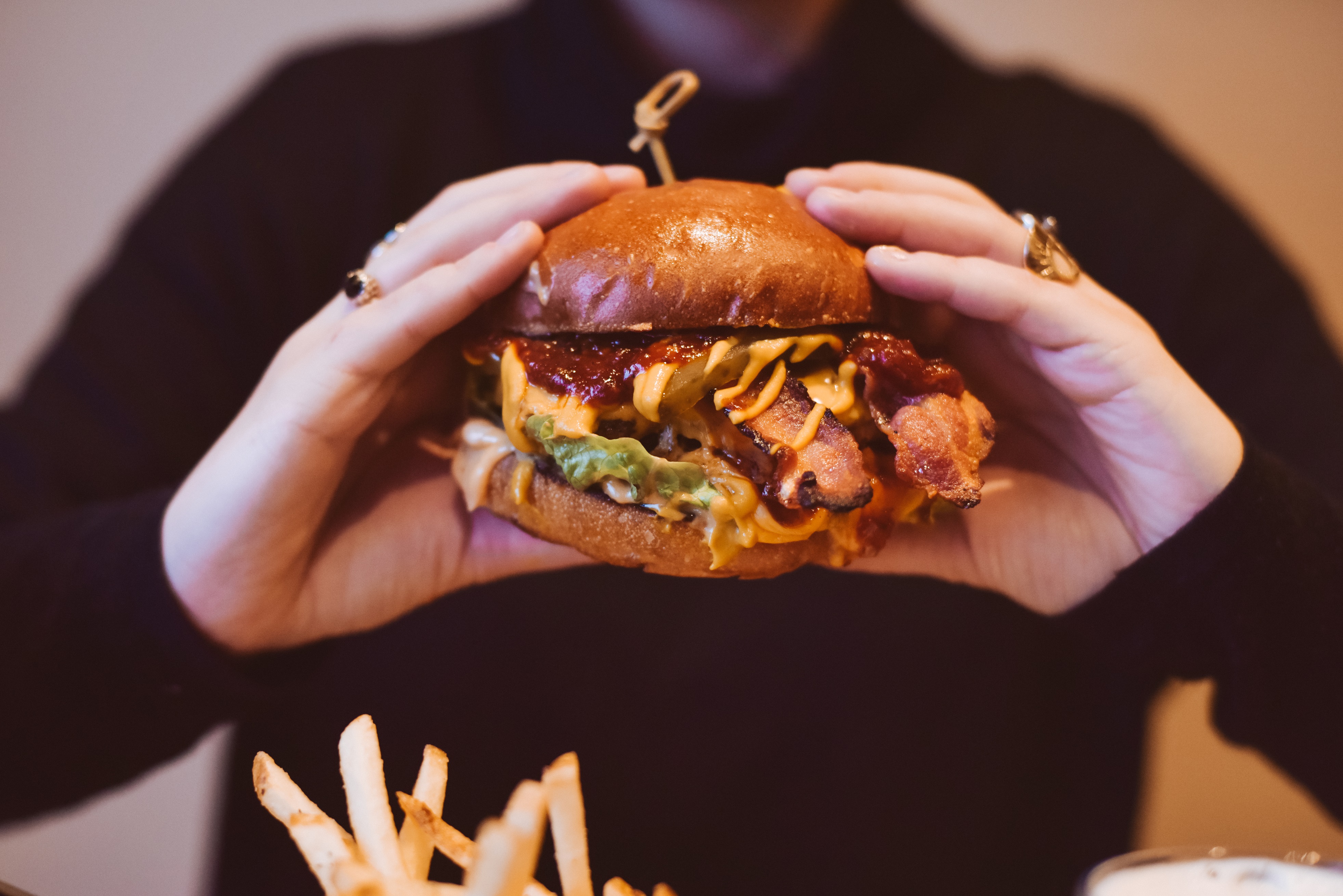 The renovated pub still manages to channel nostalgia, but it doesn't get stuck in a retro-theme rut either. The Brit is a pub that's proud to be a pub, eschewing designer fit-out flourishes, and tricked-up food. This may be the hospo group's first pub venture, but the appealing blend of quality, casualness, and tradition indicate they know what makes a good one tick.
The Brit Pub & Eatery
Quay St, Auckland CBD, Auckland 1010