The festival countdown is on for Auckland City Limits!
As Aucklanders, we're pretty proud of anything our fantastic city can claim as its own, so needless to say we were super excited to find out we were getting our very own festival two years ago! This year, Auckland City Limits will once again grace Western Springs Stadium and Park, on Saturday 3 March.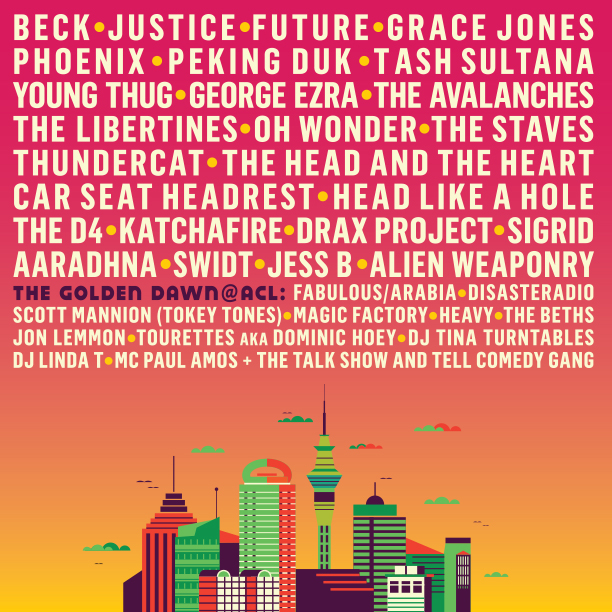 Start stockpiling glitter and planning your festival outfit now, because this is set to be one stellar day out – with an absolutely star-studded line-up to match.
None other than Grace Jones and Beck front the epic ACL bill, alongside Justice, The Libertines, Peking Duck, and Future.
Local acts also abound, with the likes of young rapper JessB, Scribe, P-Money, Alien Weaponry, Katchafire and many, many more getting ready to rock your socks off at this huge one-day festival.
To complement this dynamic, high-energy line-up, ACL also features delicious food and drink vendors and is an all-ages, all-day gig so everyone is welcome along to enjoy the festivities.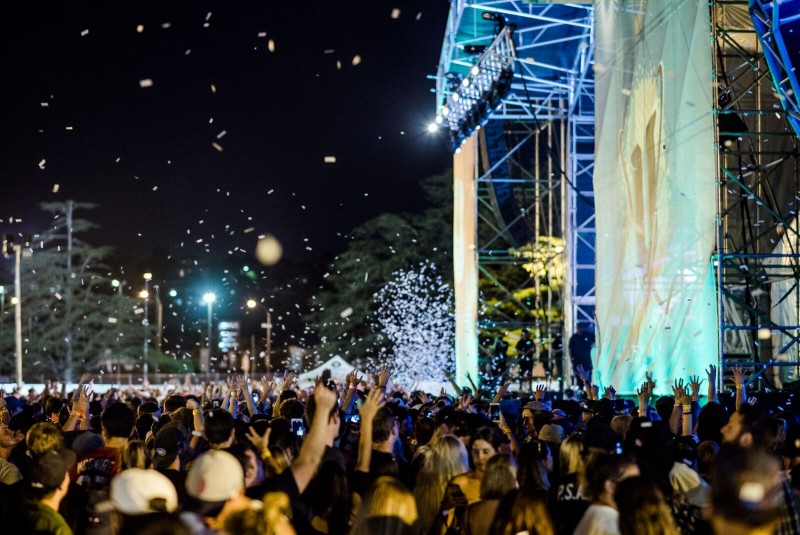 Just in case epic music and food isn't your jam, ACL also offers a series of artworks from the city's leading contemporary artists, thanks to Auckland Arts. These artworks are displayed against the lush, green backdrop of Auckland's stunning Western Springs Park, and make the perfect place to escape to if you need a little time out from the music and sun.
Delivering the best international and local acts to all the notable festivals and concerts around the country is Spark. Keep your finger on the pulse of all the talents who are heading our way over the remaining summer months, by heading along to sparkarena.co.nz.
Check out our epic Spark x Remix summer Spotify playlist here – to get you in the mood for Auckland City Limits! Spotify Premium is included on selected Spark Pay Monthly Plans, or get 50% off Spotify Premium Extra if you nab yourself one of Spark's Prepaid Packs!
For tickets, and everything you need to know about Auckland City Limits, can be found at aucklandcitylimits.com. Don't miss out on getting tickets to Auckland's most epic one-day festival! Or, text ACL to 332 for your full festival companion!