The very best cocktails in New York City (& the recipes so you can make them at home!) #notatourist
We've done the hard task of going to MANY New York bars, as a part of our #notatourist journey with Visa, to find out what this summer's hottest drinks are going to be.
Yeah… tough job, right? Below, we have shared a selection of the very best cocktails from our favourite New York City bars along with the recipes, so you can try making them at home this summer. When you're having a go at home, note all recipe quantities are in ounces, but that one ounce is about 29 grams!
'Show Me State' from Bar 151, New York City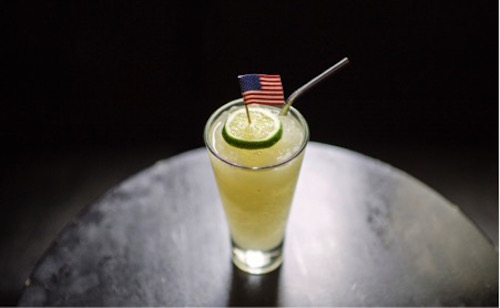 INGREDIENTS
1 1/2 ounce dry orange curaçao
1 1/2 ounce orange juice
3/4 ounce mezcal
1/2 ounce lime syrup(heavy)
1/4 ounce simple syrup
Garnish with lime wheel
DIRECTIONS
Add all ingredients to a blender, and then add ice (about 5-6 regular-sized cubes, cracked).
Blend until smooth and pour into a glass.
Garnish with a floating lime wheel with an American flag standing ceremoniously on top.
Tip - Start with less ice; add more as you blend until you've achieved your preferred texture.
Frozen Moscow Mule from Punch Bar, New York City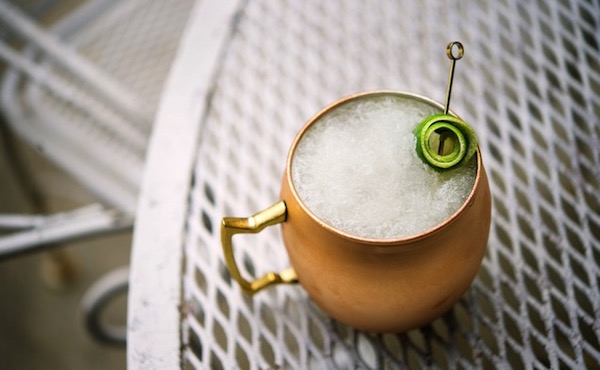 INGREDIENTS (Serving: 1)
2 ounces vodka
3 ounces ginger beer (Bundaberg Ginger Beer is fine!)
3/4 ounce lime juice
3/4 ounce simple syrup (1:1, sugar:water)
DIRECTIONS
Add all ingredients to a blender.
Add two handfuls of ice and blend until smooth.
Serve in a copper mug and garnish with a lime wheel.
The Ace Hotel's Sangria, New York City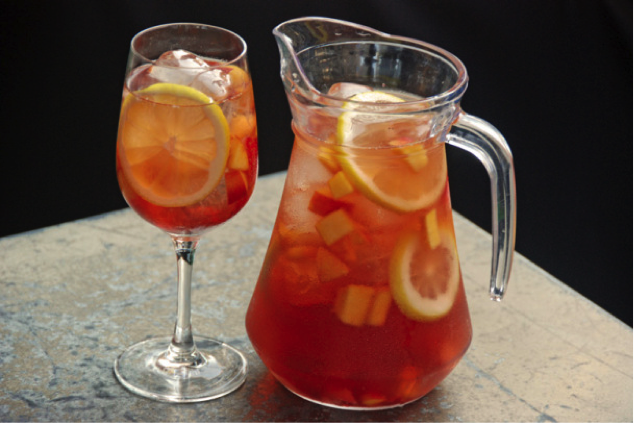 INGREDIENTS (Servings: 6)
9 ounces pisco
1 1/2 ounce Cherry Heering
3 ounces lemon juice
18 ounces dry rosé wine
1 peach, sliced
6 strawberries, sliced
Garnish with half strawberry, slice of peach and a lemon wheel
DIRECTIONS
Soak peach and strawberries overnight in rosé, discarding fruit before use.
Combine all ingredients in a pitcher and stir.
Add ice and fresh slices of peach and strawberry.
Umari Mary at Baro Goto, New York City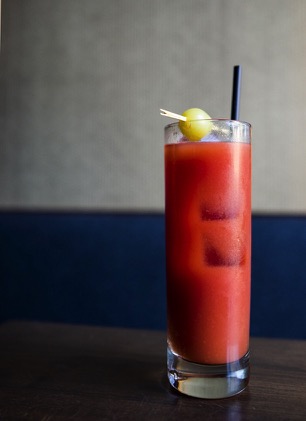 INGREDIENTS (Serves 1)
1 3/4 ounces shiitake-infused vodka
3/4 ounces lemon juice
1/4 teaspoon miso
2 ounces tomato juice
2 ounces tomato juice concentrate
1 pinch red chili essence (optional)
For garnish - 1 olive
DIRECTIONS
Combine all ingredients in a highball glass.
Use a hand mixer to dissolve miso thoroughly.
Add ice to the glass and stir lightly.
Garnish with an olive.
Post Modern at Dear Irving, New York City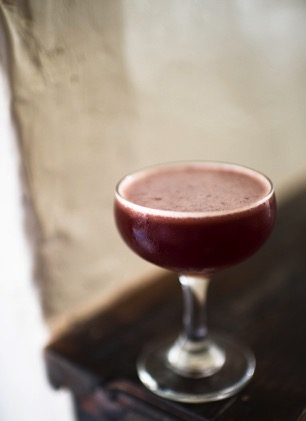 INGREDIENTS (Serves 1)
1 ounce sloe gin
5 ounces blended scotch
.5 ounce lemon juice
.25 ounce honey syrup (2:1, honey:water)
DIRECTIONS
Add all ingredients to a shaker, and add ice.
Shake until chilled and strain into an absinthe-rinsed coupe.
See more #notatourist inspiration and tips from around the globe at
www.travelwithvisa.co.nz
Click
here
to visit Visa online for more information on the benefits of travelling with a Visa card.