The workout with a difference
There are few greater cult-followed success stories than F45. This sweat-inducing, high intensity interval training (HIIT) programme is proven to achieve incredible results in record time. If you feel like you're wasting hours in your stale gym routine or you're finally ready to inject some fitness into your lifestyle habits, we suggest you try this: a dynamic and efficient 45-minute, high energy circuit class at F45 Training Mount Eden. The F45 team training programme has quickly gained the reputation for producing massive body composition transformations within weeks, and most surprisingly of all, you have a great time and make friends while doing it.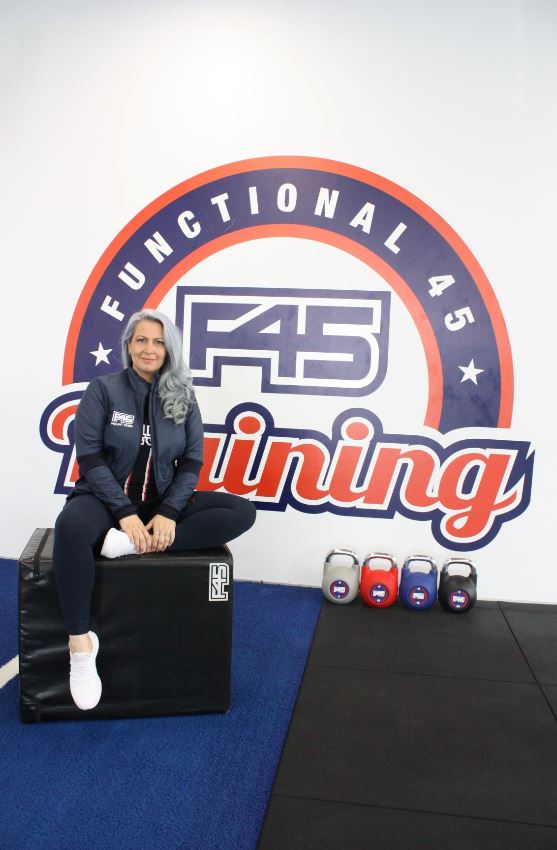 Owner and managing director of F45 Training Mount Eden, Mariette Evans, has been involved with F45 for over 3 years; first as a member and now as an owner. Having had exposure to multiple F45 studios in Australia, Mariette and her husband have taken "all the premium elements of the F45 experience and crafted them into our own phenomenal studio." The words "Team Training, Life Changing" are emblazoned across the studio wall, as F45 not only combines leading-edge technology with sophisticated workout programs, but also fosters an incredibly strong sense of community. Mariette and her trainers are extremely passionate about creating a team environment, where they know everyone's names and connect with them personally. "You won't find any egos or mirrors in our studio – we are all about having fun and creating a welcoming environment."
The reason everyone loves F45? Simply, because it works. "I'm a health and beauty writer with a workout-legging wardrobe to prove it, and I still haven't found anything that measures up to F45 Training Mount Eden" says Remix's Deputy Editor Kate Milliken, "since becoming a member, I've recruited friends to work out with me, all whom rapidly fell under the F45 spell."
Don't believe us? Visit their website today and sign up for a trial, you'll be hooked in no time. F45training.co.nz/mounteden.
Ground Floor, 348 New North Road, Kingsland