Take a tour of Under, Europe's first underwater restaurant
Submerged in the glacial waters of the North Sea lies Europe's first underwater restaurant, Under. It is the first European dining establishment in which patrons can enjoy an intimate date with spectacular marine life, five and a half metres below the margins of Norway.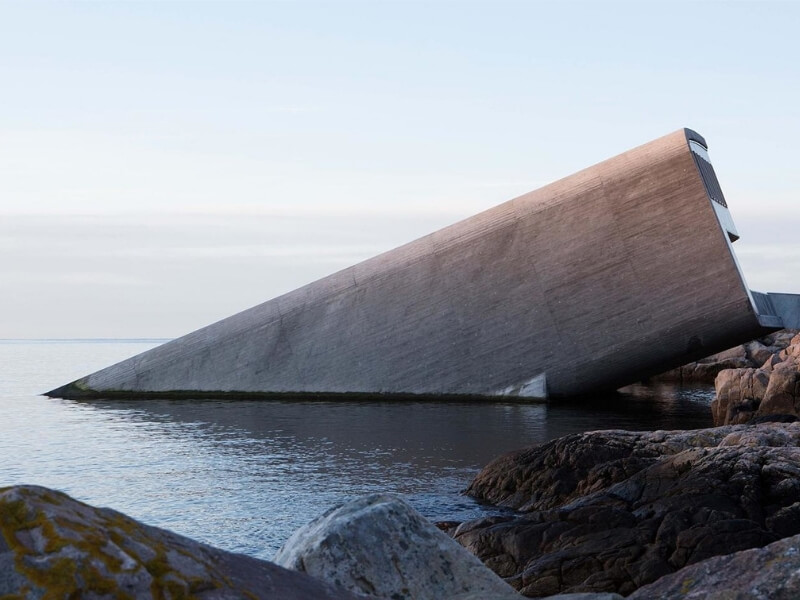 Leaning into Norway's rugged coastal outcrops, Under has been designed to blend effortlessly into the seascape, a structure which will come to rest directly on the seabed as part of its marine environment. Sleek and futuristic with a metre thick concrete exterior, Under has been built to withstand the test of time.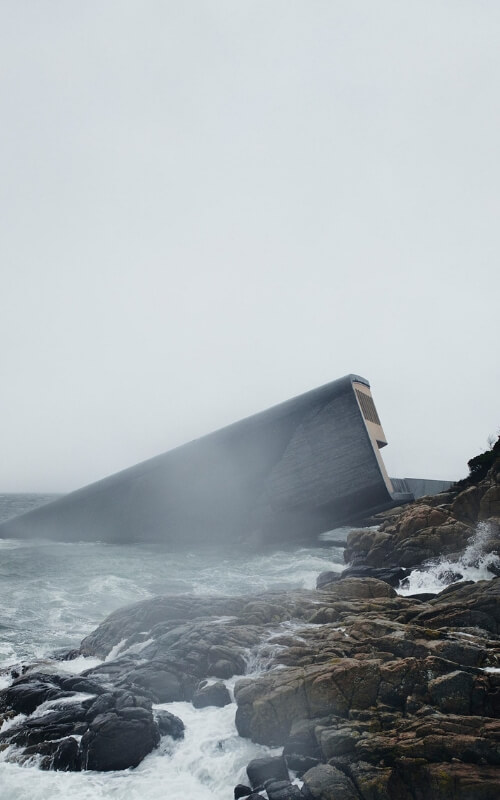 This exquisite littoral architecture was the brainchild of Snøhetta studio. Half-immersed into the frigid waters, Under seamlessly transitions into Lindesnes' craggy coastline. The striking oak interior features a careful table arrangement in which guests can gaze upon the aquatic vista. Unlike other restaurants, Under's décor changes both daily and seasonally, the walls alive with ever-evolving underwater companions.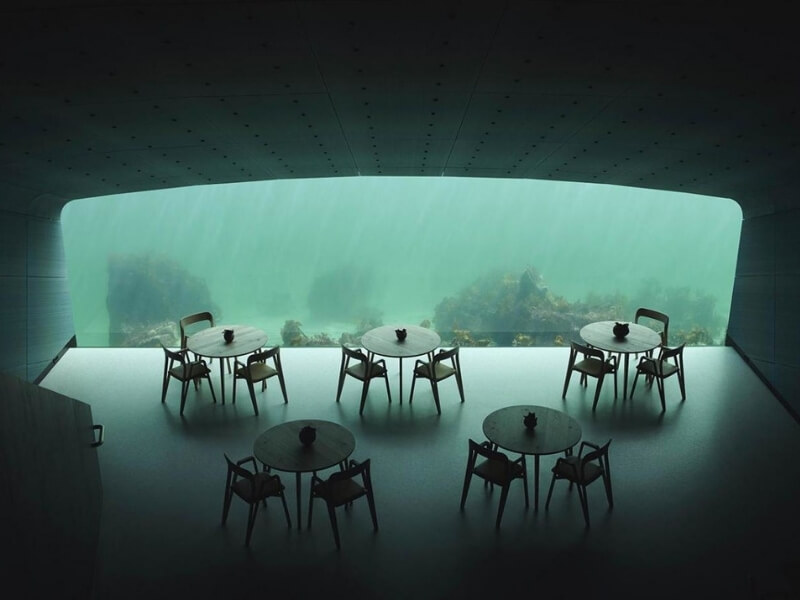 Come for the scenery, but stay for the food. The kitchen boasts twice Michelin starred chef, Nicolai Ellitsgaard, former chef at Copenhagen's esteemed dining establishment, Måltidà. Using the freshest of produce and seafood sourced from local producers, Ellitsgaard has invented an innovative and unmistakably Nordic tasting menu featuring delectable dishes such as crab with cream, buckwheat and koji, and tantalising pineapple mousse with smoked pears. Presentation has been meticulously curated, displayed on Scandinavian ceramics and carefully coupled with wines selected by sommelier Jefferson Goldring.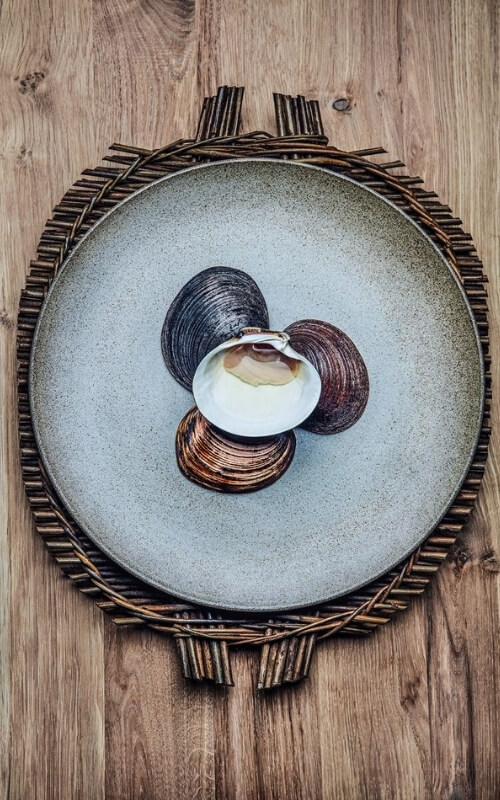 "Fresh ingredients and pure, naked flavors are of utmost importance to us. At the same time, we want to provide an unique dining experience that ushers our guests beyond their current comfort zone" – Chef Nicolai Ellitsgaard.
For any prospective travellers to Norway, you can book your underwater experience on Under's website.