Where to eat & play this Easter Weekend
With Easter this weekend, Aucklanders are approaching the annual dilemma of deciphering where to dine and play. With limits on alcohol restricted to just those dining on Good Friday and Easter Sunday, not all of our favourites are open for business, making celebrating in true long weekend fashion a little more tricky. However, no stress, as the team at Remix has got you covered with a definitive guide to Easter's ultimate hot spots.


Eat

Daily Bread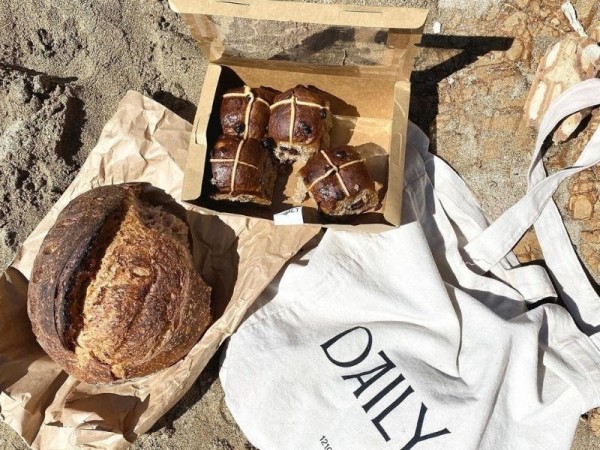 Best for: Croissants, bread and other fresh pastries
When it comes to bakeries, it doesn't get much better than Daily Bread. Founded by Tom Hishon, Josh Helm and Patrick Welzenbach in 2018, the company focuses on utilising New Zealand's produce by sourcing the majority of wheat and rye from the Canterbury Plains. So, if you find yourself with a carb craving to balance out the sugar rush, head to Daily Bread this Easter weekend.
Odettes Eatery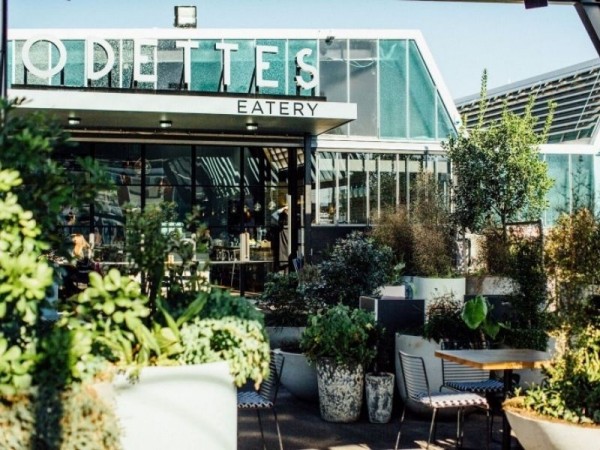 Best for: Extensive seasonal brunch options and signature beverages
Auckland's food haven, Odettes, conveniently located in City Works Depot, has got your Easter brunch plans covered. Known for their seasonally crafted menu, inspired by Meditteranean delicacies, don't expect typical breakfast classics here - Odettes is for true brunch enthusiasts. Whether you find yourself craving eggs in keeping with Easter tradition or wrapping taste buds around other menu favourites like the Odette's complete or herbed scramble, this brunch hot-spot will be sure to kick start your Easter celebrations. Open Good Friday to Easter Monday for brunch only, from 8am till 3 pm.
Winona Forever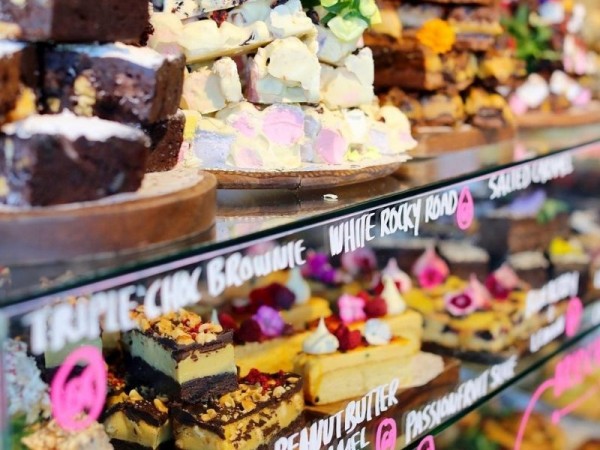 Best for: Extensive cabinet options, brunch classics with a twist and hot chocolates
Immerse yourself in the quirky yet abstract ambience of Winona Forever for an all-weekend Easter fix, from 8am to 3pm. Brimming with innumerable indulgences, you won't find difficulty in engaging your taste buds here. With an eccentric menu, including their well-known specialty, the Eton rifle and magical mushrooms, accompanied by an extensive food cabinet filled with irresistibly tasty delights and an array of signature beverages to choose from, Winona Forever will spoil you for choice this Easter Weekend.
Andiamo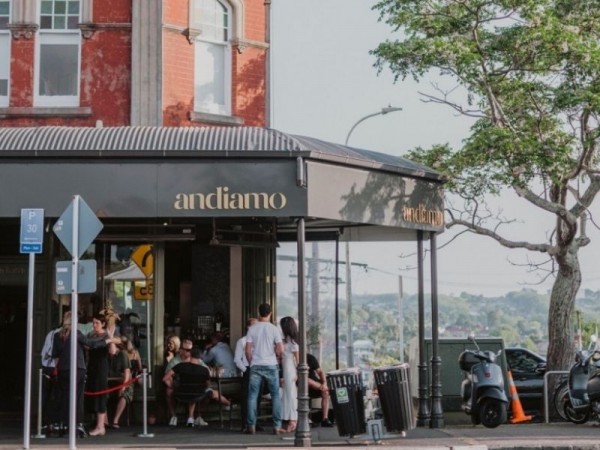 Best for: Comfort Italian food including bacon, chilli and fontina macaroni and Italian-inspired pizzas
It may be Easter, but there's always an excuse for indulging in pasta, and when Andiamo literally means 'let's go' in Italian, we'll take that as an invite. The Jervois Road favourite offers up comforting classics all weekend long, presented to an exceptionally elevated level to satisfy those weekend pasta cravings. The fan favourites, macaroni and spaghetti carbonara, prove as only sneak peeks into the extensive Italian delights on offer, curated by executive chef Gareth Stewart.
Jervois Steak House Auckland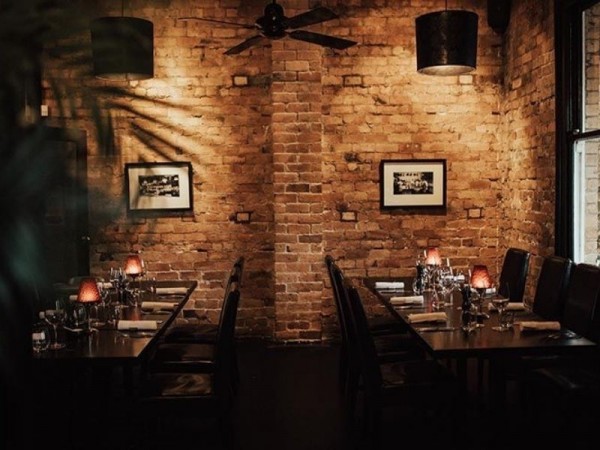 Best for: Premium steak cuts, extensive meat offerings
One for the carnivore inclined, here's another Jervois Road institution Aucklanders will be pleased to hear is open this long weekend. Offering veritable premium cuts of meat, as well as fresh seafood, there's no shortage of options for your meat fix. Remix recommends choosing the Wagyu Sirloin signature cut steak or the free-range chicken breast for an authentic taste of Jervois.
Soul Bar & Bistro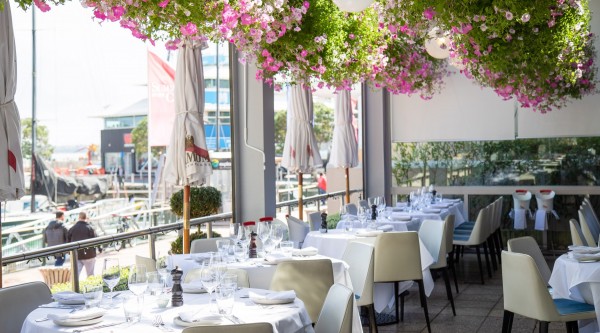 Best for: Ham off the bones and parmesan mac 'n' cheese, salt and pepper squid and sweeping viaduct harbour views
One of Auckland's most revered restaurants, it's a celebration in itself learning that Soul is open all weekend for your dining desires. Soul does not disappoint in offering the ultimate long weekend indulgence in providing a backdrop of exceptional viaduct views, accompanied by elevated menu options. Relish in the Soul classics, like the salt and pepper squid or the macaroni cheese, for an elegant twist on Easter weekend antics at this famous waterfront destination.
Euro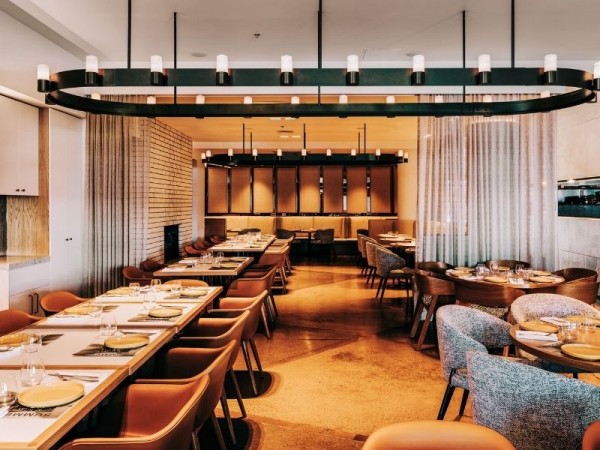 Best for: Sharing plates, elegant dining, oysters
Open all weekend apart from Monday, with a menu intended for sharing; Euro proves to be a perfect socialisation destination with friends and family this Easter. Epitomising modern cuisine, Euro is known for the exceptional service and high-quality yet innovative menu offerings, making dining an exuberant experience you don't want to miss. Unsure of what to choose? Spoil yourself with the chicken liver pâté or the half dozen Bluff oysters on ice for a classic taste of Euro.
Botswana Butchery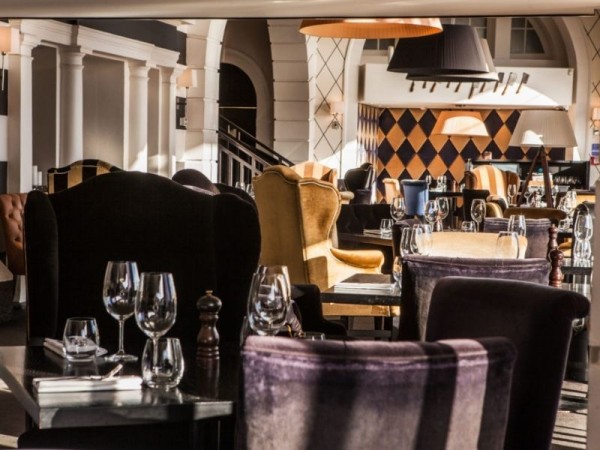 Best for: Premium meat cuts and bold flavours
Set in the thick of the hustle and bustle in Auckland's historic ferry building, Botswana Butchery is highly regarded for its opulent dining experience. The carefully curated menu places emphasis on locally sourced, premium ingredients from the Auckland and Central Otago regions. Open all weekend long, make sure to book for a taste of the classic roasted pork fillet and the signature sanchoku wagyu scotch whilst embracing the harbour views.
White & Wong's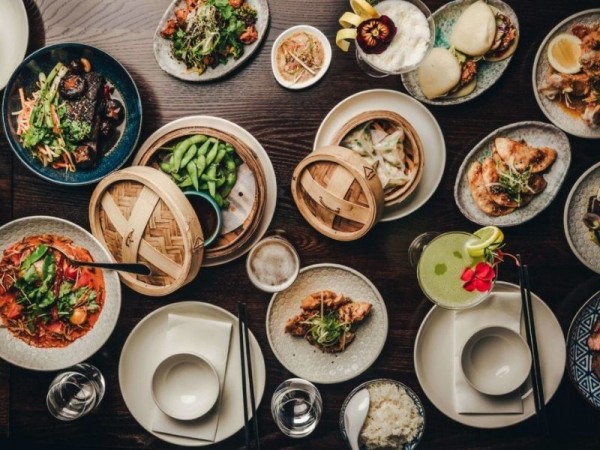 Best for: Southeast Asian-inspired dumplings, noodles, soups and curries.
Hop on over to the exquisite White & Wongs for an eclectic take on Asian cuisine this long weekend. Committed to exploring and showcasing Asian cuisine through a modern and contemporary perspective, you'll be sure to experience fresh and playful Southeast Asian flavours paired with a classic technique throughout the extensive menu. Transport yourself this Easter by tasting the array of dumpling choices, and indulge in the traditional noodles and delicious curries.
Harbourside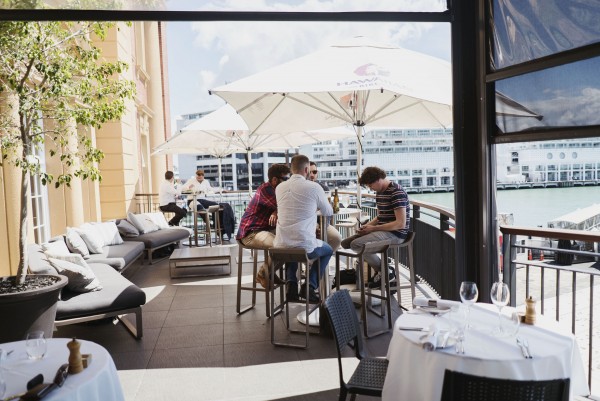 Best for: Fresh seafood and top-level harbour views
Sharing the historic ferry building's location with Botswana Butchery, Harbourside provides an unmissable seafood experience this weekend, pairing fine flavours with premium harbour views. Find yourself situated at the raw bar to indulge in multiple seafood delights, or dine to experience the most premium menu options, including the pan roasted big glory bay salmon. Even better, Harbourside is open for business for the entirety of the long weekend.
Amano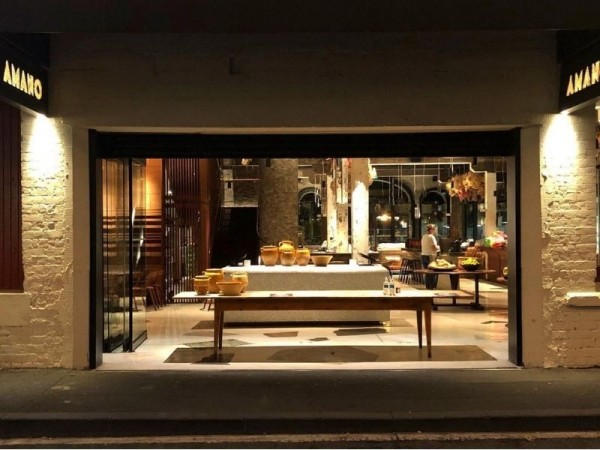 Best for: Fine dining with an Italian-inspired fare.
To tempt your palate away from hot cross buns and Easter chocolate, head over to Amano to immerse yourself in an elegant dining experience. Showcasing the best of delectable pasta, seafood, farming and garden within a seasonal menu, Amano is sure to please a crowd. With Amano only closed Monday night, you will have plenty of time to wrap your taste buds around the mozzarella focaccia di recco or chitarra with scampi, tomato, garlic and chilli. Salivating yet?
Daphne's Bar Taverna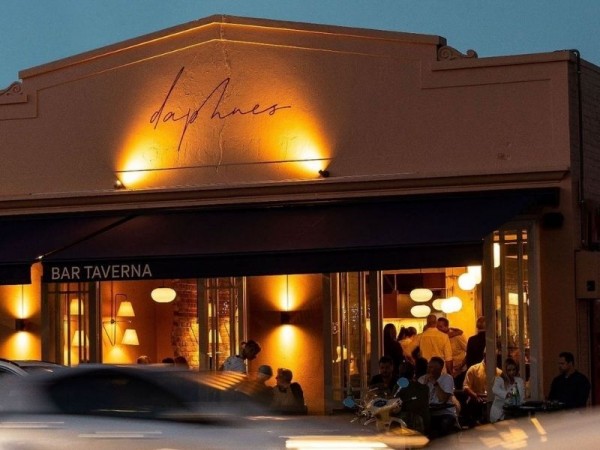 Best for: Greek-inspired dishes with a modern take, sharing plates
You'll be excited to hear that new kid on the block, Daphne's Bar Taverna, is also open for business this Easter weekend. Serving up Greek-inspired delights designed for sharing, it's the perfect excuse for socialisation celebrations with friends and family. Gather together and try the octopus with romesco and chimichurri and the pork papoutsaki to immediately transport yourself to your Greek Islands dreams.
Remedy Coffee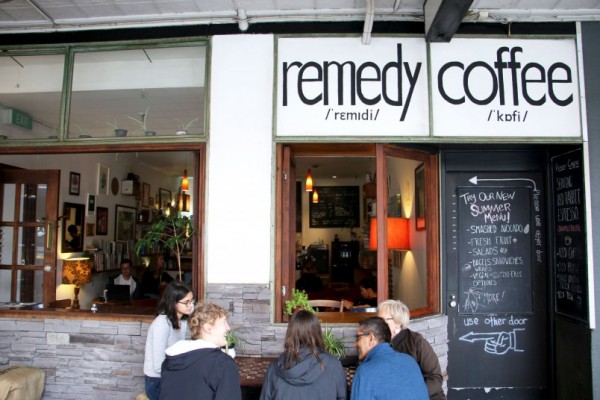 Best for: Fresh, house-made açai bowls
Tucked away in the heart of Auckland City, Remedy Coffee is the perfect place to enjoy morning brunch and perhaps a round of chess or scrabble. The quirky interior, filled with plants, wall art, magazines and board games galore, matches Remedy's authentic, in-house service. Hop down to Remedy this Easter for a range of fresh and healthy bites such as avocado toast with smashed edamame, gluten-free quinoa porridge or açai bowls.
Dr Rudi's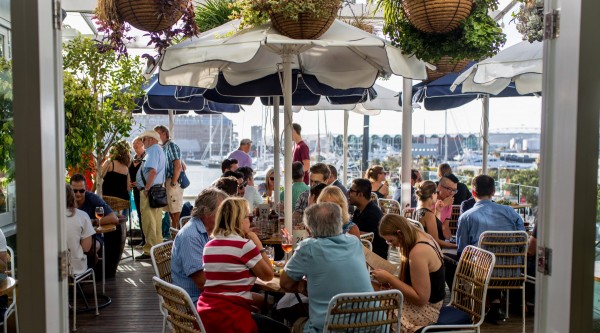 Best for: Rooftop dining with views of Auckland Harbour
Well known as a popular spot for late-night cocktails, Dr Rudi's is now introducing 'Breakfast with the Dr', just in time for Easter! Open from 8am to 10:30am for the finest eggs on offer in the CBD, it's the ideal location for breakfast this long weekend. Choose from dishes such as a three-egg omelette with champagne ham and mozzarella or eggs benne on grilled ciabatta for an eggcellent start to the morning!
Play
Auckland Art Gallery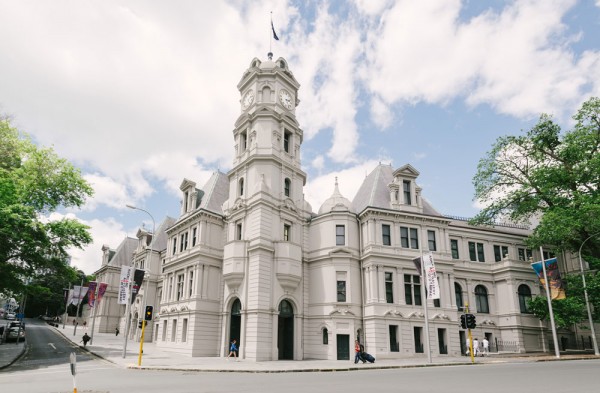 Best for: An all-ages attraction for the whole family
With four floors of art to go and see, why not go and immerse yourself in the hundreds of art on offer at Auckland Art Gallery? General admission is free for New Zealand residents, so it is an affordable way to get the whole family out of the house this Easter. What is even better is the handy location, with Albert Park on the gallery doorstep. Take the morning at your leisure amongst the galleries, then get some vitamin D with a picnic lunch!
Waiheke International Jazz Festival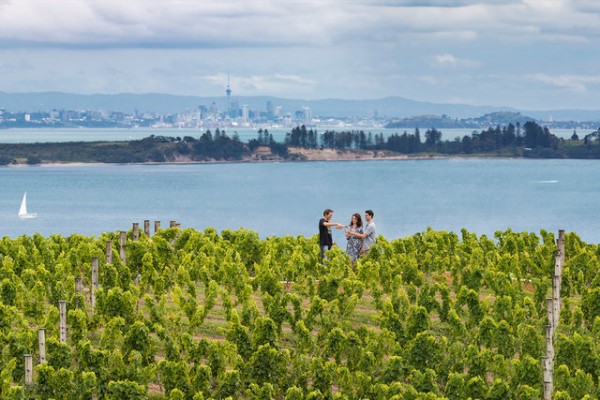 Best for: A mix of smooth jazz music along with other genres
Groove your way into the long weekend by taking a day trip out to Waiheke for the International Jazz Festival. Take a short ferry ride across Auckland harbour to get away from the hustle and bustle of the city and enjoy the tunes of various acts such as White Chapel Jak, Meredith Bean and The Eastern. Tickets are selling fast, so make sure you get in quick!
Easter Night Markets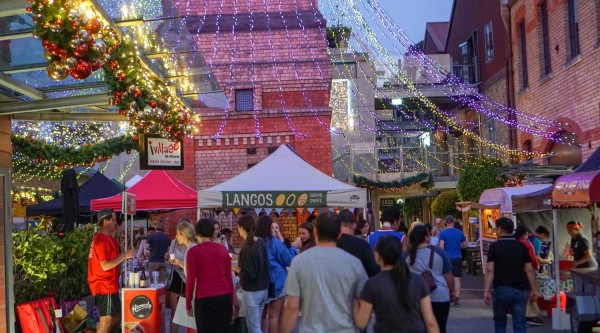 Best for: An all-ages event for the whole family
Stuck on what to do the night before Easter? Kick off the long weekend by heading down to Victoria Park for the Easter Night Markets! From 5:00pm till 9:00pm on Thursday, April 1st, enjoy the view of the sunset over Victoria Park whilst enjoying a night of feasting, live music and carnival fun. Featuring food from places such as Brooklyn Dogs, Stumpy's Pizza and Mister Gelato, there is something for everyone - even chocolates for the little guests!