Absolut Watermelon is the perfect refreshing tipple for summer
With their finger always on the pulse. Absolut have unveiled the perfect summer quencher to kickstart the party season. In 1979, Absolut revolutionised the cocktail industry when it launched a never before seen range of flavoured vodka. Instantly establishing itself as an icon, from BBQs to bars it remains the spirit of choice for the Kiwi summer. Making a splash this season is the latest edition to their iconic array of flavoured vodkas. Absolut Watermelon. Bringing you that fruity zing with zero added sugar, Absolut watermelon is tipped to be yet another firm favourite in the line-up. The refreshing taste of sweet watermelon makes it easy-to-mix must-have, perfect for backyard parties or front porch chillin'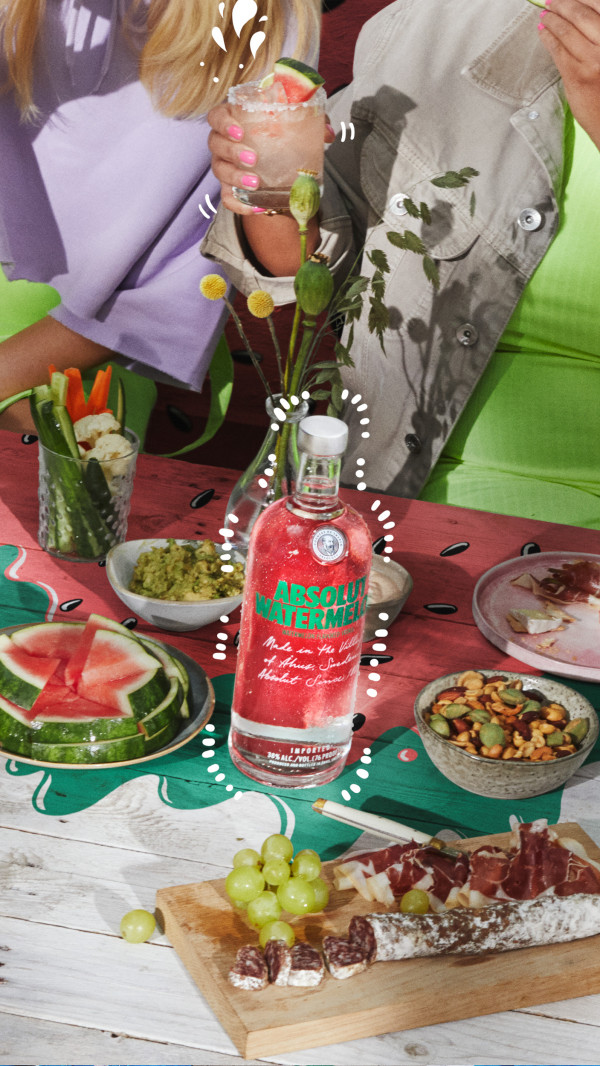 As if our cult favourite vodka couldn't get any better, Absolut's devotion to sustainability is as refreshing as their top notch flavours. Using bottles made from more than 40% recycled glass and adhering to zero-waste distillation process, its a sip as sweet on the taste buds on the environment. Simply add soda or tonic, serve in a highball glass or bring a pitcher for your friends, and let the good times roll! Any good summertime cocktail serves one key purpose: it makes you feel cool, literally. Do your kiwi summer absolut justice with an elevated watermelon-based tipple guaranteed to cool you down. Oh and they taste delicious too.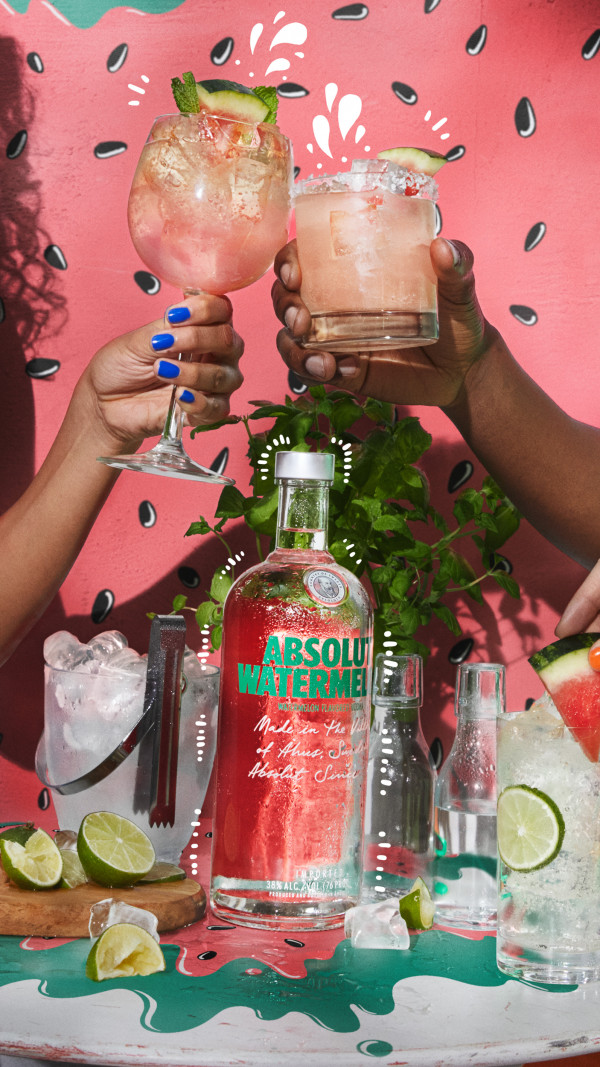 Try these two refreshing recipes with your Absolut watermelon:
Absolut Watermelon & Soda
Light and refreshing its as easy to assemble as it is to drink.
Ingredients:
Absolut Watermelon 45ml / 1 part
Soda water 90ml / 2 parts
Garnish: Watermelon slice & lime wedge
Method:
Pour all ingredients in glass and add ice to the top. Garnish with a slice of watermelon and lime wedge on top
Absolut Watermelon Spiritz
Combat the summer haze with this sunshiney, sparkling spiritz.
Ingredients:
Absolut Watermelon 30ml / 1 part
Sparkling Wine 90ml / 3 parts
Watermelon Cubes 4 pieces
Simple Syrup 5ml / 1/6 part
Garnish: Mint sprig
Garnish: Watermelon slice
Method:
Muddle the watermelon cubes into a shaker and add the vodka and the simple syrup. Fine strain into copa glass and top it up with sparkling wine. Garnish with mint spring and a slice of watermelon.
There you go! You now have two delicious summer drinks and you're the life of the party.