Get the Women's Shoot makeup look with a little help from Aleph Beauty's Jess Hilliar
While our Women's Shoot in our latest issue was in one word - stunning, we can humbly admit it takes an army to create the mastery on the page. And leading the charge in that endeavour was makeup whizz, Jess Hilliar. A master of that ever-coveted glow and an ambassador for the consciously ethical brand Aleph Beauty, Remix gets the low down on the makeup artist's preferred products and process, with a few top tricks to fill up your beauty bible.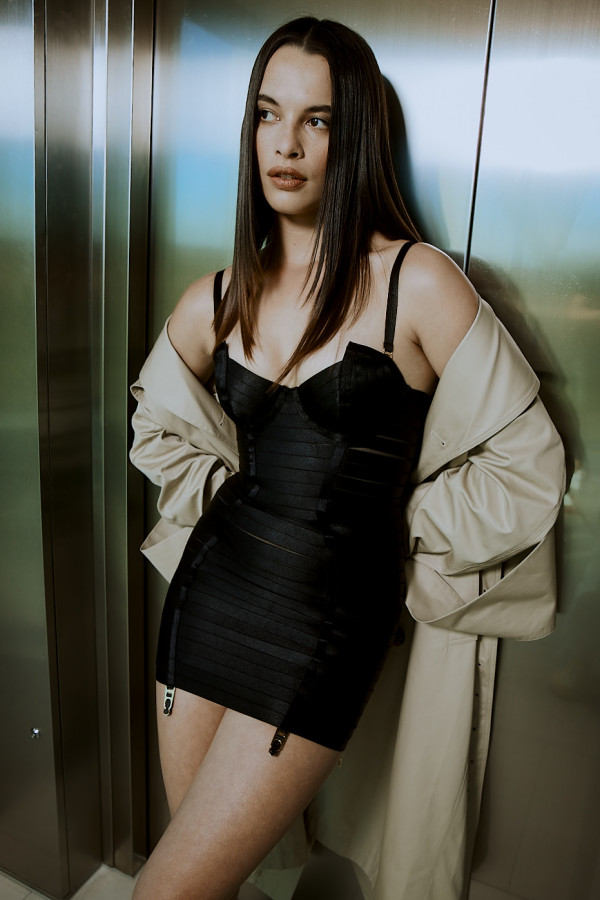 What products did you use in the Women's shoot?
On the day of the shooting I used:
Skin prep: Serum/Primer
Concealer/Foundation: 1.5 and 2.0
Cheek/Lip Tint: Ascend and Terra for contour and Radiance Moon for some light glow
Eyes: Hybrid Eye Pigment Incense and Meteorite and a touch of Glint in the centre of the eye and Aleph Mascara
Brows: Hybrid Eye Pigment Incense
Lips: Cheek/Lip Tint Grounded and Terra
Finish touch: Prep/Finish Powder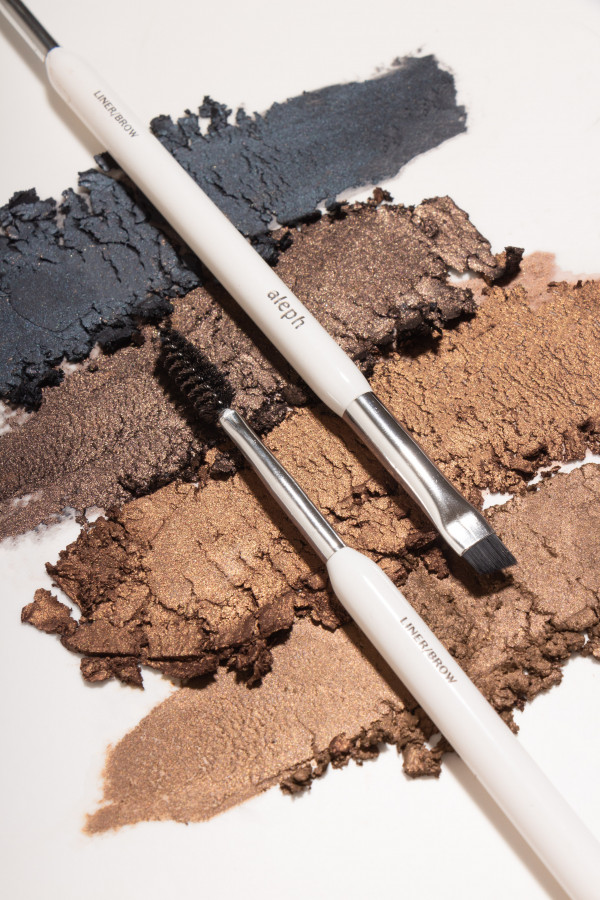 Can you please give us a rundown on how you achieved this look?
Apply a light coverage foundation to enhance the skin to make it look fresh and more radiant (I actually mixed two shades with a drop of Serum/Primer to create that light coverage.) With Cheek/Lip Tint Ascend (beautiful peach tone), I work on her cheek for some colour without being too much. I apply Cheek/Lip, Tint Terra, mostly on the outer part of the face, layering the product to create warmth and adding structure to the face, but softly.
For the eyes, I prep the area first with some Prep/Finish Powder. Then apply Hybrid Eye Pigment Meteorite using Aleph Blender Brush on the whole eyelid. Then I move onto the Hybrid Eye Pigment Incense to work along the upper lash line with Aleph Liner/Brow Brush and one third of the lower lash line. With the Aleph Blender Brush, I gently go over the outer part of the eye to add more depth and elongate the eye. Lastly, I apply Hybrid Eye Pigment Glint with my fingertip on the centre of the eyelid to add a pop of light and finish with Aleph Lift/Lengthen Mascara.
For the lip, I use a mix of Cheek/Lip Grounded with a touch of Terra.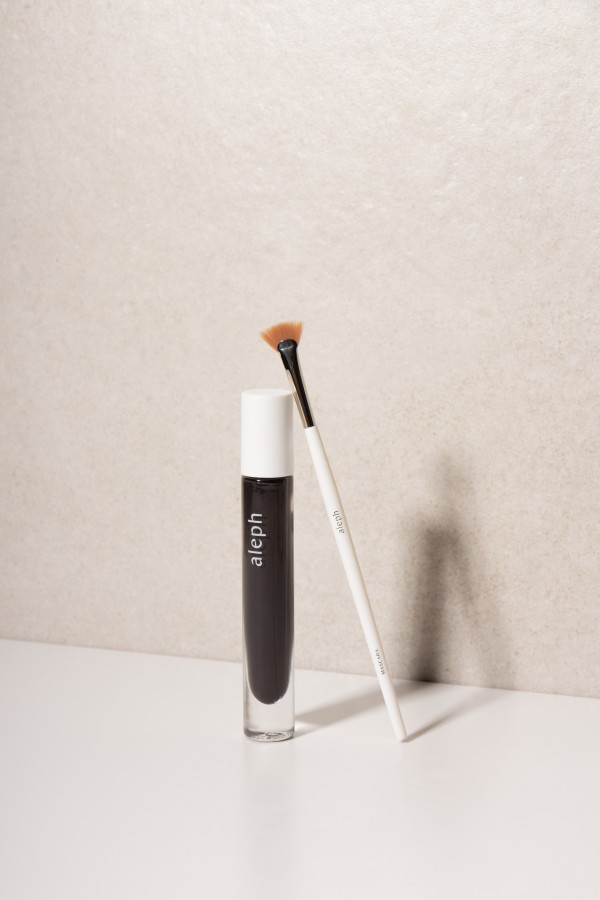 What are some pro-tips you can share with us for how to apply Aleph products?
Less is more with Aleph products. Work by layering to create the desired finish. Fan Brush is my go-to when applying mascara for a controlled definition.
What are your makeup no-no's?
Not preparing your skin before applying makeup, using uncleaned brushes, forgetting your eyebrows (eyebrows are the frame of your eyes) and wearing the wrong foundation shade for your skin tone.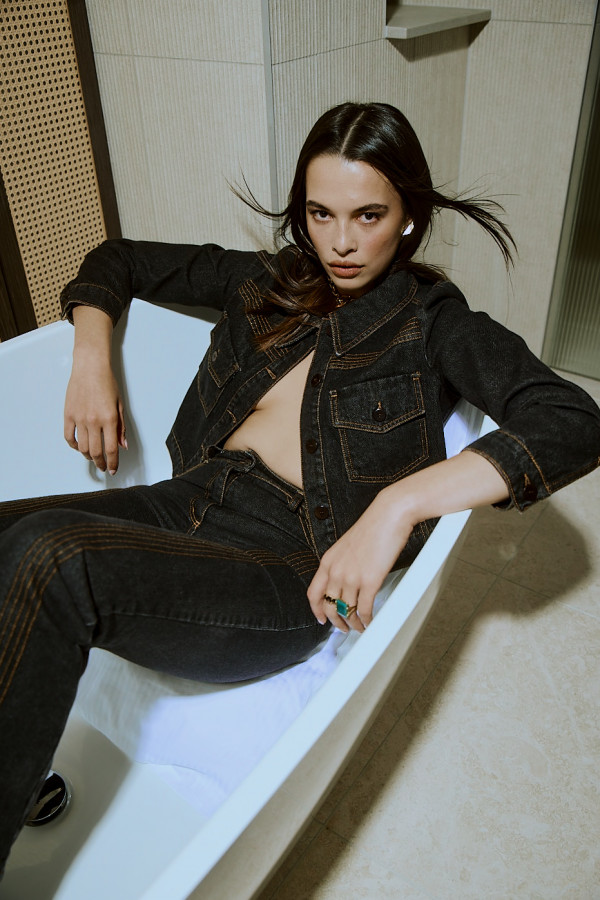 Can you please explain a little about the Aleph brand?
Aleph Beauty is an exquisite makeup brand that uses natural nourishing ingredients. It is an extension of your skincare, making your skin feel like a treat while enhancing your natural beauty. The brand's ethos is 'people, planet, animal friendly.'
Is there anything else you would like to add?
I have tried so many natural brands in my search to switch to cleaner makeup lines that I can say that Aleph Beauty is a step above the rest. Since day one, I have been impressed with the Aleph Beauty range.