The Crown's Vanessa Kirby is the new face of Cartier
It was hard not to love Vanessa Kirby's version of Princess Margaret in The Crown. Personally, I believe her performance outshone that of her co-star Claire Elizabeth-Foy, aka, the Queen.
Her beauty and elegance on screen was so authentic - absolutely something that translates into her real life in that classic English rose way. It was that same natural elegance that caught the eye of Cartier, who recently chose the acclaimed British actress as the new face of the Maison, starting with the transformative new La Panthère perfume campaign.
"It is such an honour to become an ambassador and embody the wild feminine spirit behind the iconic scent of La Panthere. To be aligned with a house that has a real appreciation for - and commitment to - philanthropy, women's empowerment, conservation and arts and culture, powered by the extraordinary team at Cartier, is truly inspiring. They have become a family to me and I am honoured to be on this journey with them." - Vanessa Kirby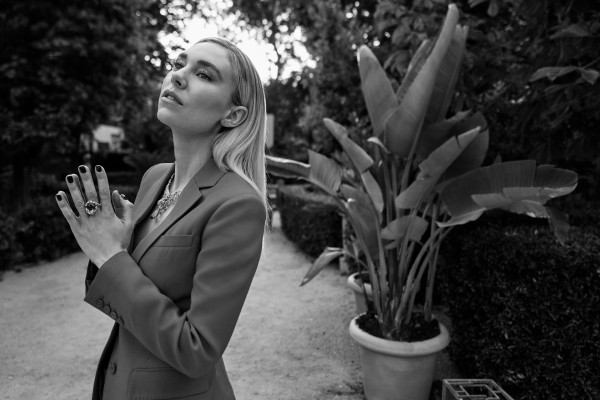 Her appearances on stage and screen are beguiling - from her first theatre appearance in Arthur Miller's All My Sons to global stardom as Princess Margaret in The Crown and critical acclaim for Pieces of a Woman have garnered Kirby an Academy Award, BAFTA, Emmy and Golden Globe
Nominations.
Refined, sensual, and powerfully independent, Vanessa Kirby shares much of her strength of character with the Panthère. The actress and philanthropist will take on the role of the Maison's emblematic animal as a face of jewelry, watchmaking and fragrances - La Panthère is just the beginning...
"To express the force of attraction of La Panthère, our choice went spontaneously to Vanessa Kirby. Intense and magnetic, Vanessa Kirby is a free spirit who has the boldness of her convictions, both in her roles in cinema and in life. An actress who takes her destiny into her own hands, determined and ambitious. A strength that she shares with the emblematic panther." - Arnaud Carrez, Senior Vice President Chief Marketing Officer