A Sex in the City Spin Off Series is Officially in the Works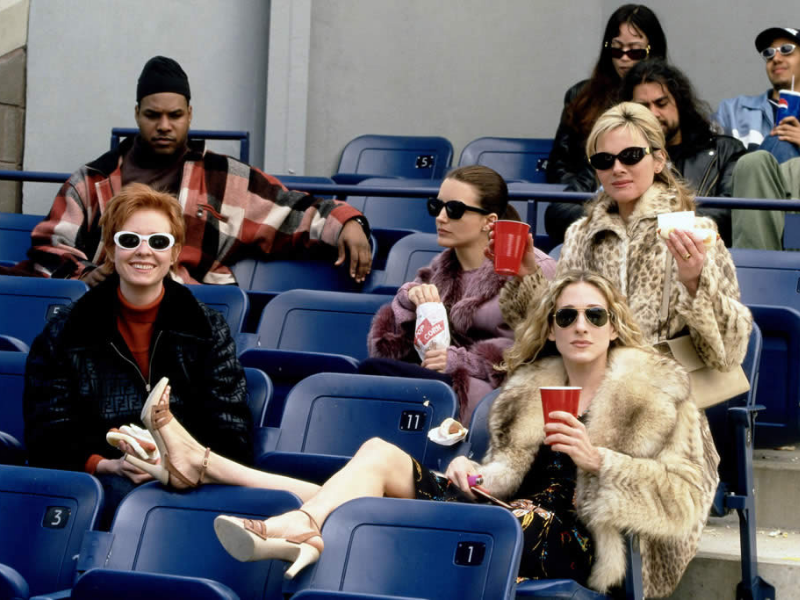 Sex and the City fans get ready and pour yourself a cosmo, because a follow-up show to the iconic HBO series is officially in the works. Based on Candance Bushnell's forthcoming novel Is There Still Sex in the City? due to be released this August, the series will follow the lives of women in their fifties as they navigate love, dating, and friendship in New York City.
Produced by Paramount TV and Anonymous Content, Bushnell is set to write the pilot and will serve as executive producer; ensuring fans will get a real look at love and life after 50.
"It didn't used to be this way. At one time, fifty-something meant the beginning of retirement, working less, spending more time on your hobbies, with your friends, who like you were sliding into a more leisurely lifestyle," Bushnell says. "In short, retirement age folks weren't meant to do much of anything but get older and a bit heavier. They weren't expected to exercise, start new business ventures, move to a different state, have casual sex with strangers, and start all over again. But this is exactly what the lives of a lot of fifty and sixty-something women look like today and I'm thrilled to be reflecting the rich, complexity of their reality on the page and now on the screen."
The book is set between Manhattan's Upper East Side and an upstate country village and will cover everything from marriage, divorce, and bereavement and the pressure on women to maintain their youth and have it all.
President of Paramount Television, Nicole Clemens says, "the original Sex and the City book and series served as a ground-breaking touchstone for an entire generation of women, myself included. We're thrilled to be able to continue that conversation from the underrepresented point of view of women in their 50s and answer the question with, 'Yes! There is more sex in the city!"
If the show is anything like its predecessor expect more fabulous fashion, crazy exes (we're looking at you Burger) and iconic TV moments. While there's currently no word on whether SATC Alum Patricia Field will come on board as costume designer, we have no doubt that these ladies will serve us some fabulous looks. As for the cast, we will have to wait and see, but here's hoping Sarah Jessica Parker makes a cameo.