A sit down with pop-princess Charli XCX
British pop princess Charli XCX, real name Charlotte Emma Aitchison, recently brought her catalogue of badass bangers down under as part of Taylor Swift's juggernaut Reputation Tour. Charli sat down with Amber Baker to talk about her time on the road with Taylor and about being back in New Zealand.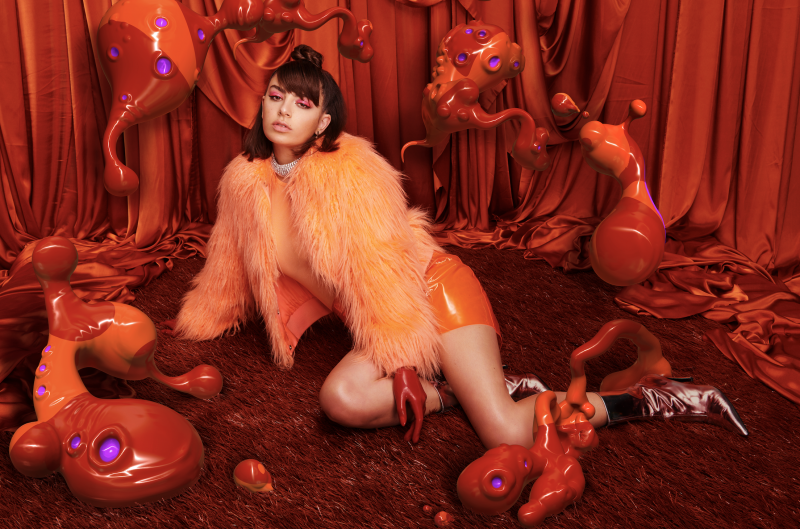 Welcome back to New Zealand! What do you love most about our little country?
I've not had the chance to explore it that much, but the times I've been here, I've been in Auckland and it's been super fun. Last time I was over here with Sia Furler with Marvin Gaye and we went to Family Bar. It was so great. Sia sung 'Genie In a Bottle' and literally everyone in there had been to the Sia show so, knew it was her. So yeah, I definitely like Family Bar!
You've been sharing the stage with Taylor Swift. What's that like?
Amazing, she's great! It has been a really cool tour. We've been on tour since May, it ends in Japan in a few weeks and the whole thing has just been great. She's been really welcoming and supportive of myself and the other girls, like Camila Cabello and BROODS.
You love to crowd surf, right?
Yes! It's very much much based in the LGBTQ community, so I feel really comfortable doing it. It's nice, but honestly so sweaty. I'm sweating on stage, they're sweating, it's just fun.
You have a lot of bangers to your name now and you love to party. How does it feel partying to your own songs?
I make music I want to hear in a club, so that's my main inspiration. I'm writing a lot, so I'm always listening to my music. I'm listening to demos, thinking about things I want to change, that sort of stuff. I'm inspired by partying, not just because of the partying aspect. I think so many important things happen at parties, like you meet someone you fall in love with, or you leave someone you've fallen out of love with, or you're making unforgettable memories with your friends, or you're doing something really fucked up and stupid for the first time. I think there are a lot of emotions that happen at parties, so that's why I'm so inspired by them.
Your song '1999' with Troye Sivan is a classic throwback. What did you love most about the '90s?
I love the '90s, and the fashion, which is obviously so huge now. The music from Britney or The Vengaboys, who I love. It just feels like a great era for pop-culture. The movies like The Matrix, Clueless, Ballbreaker.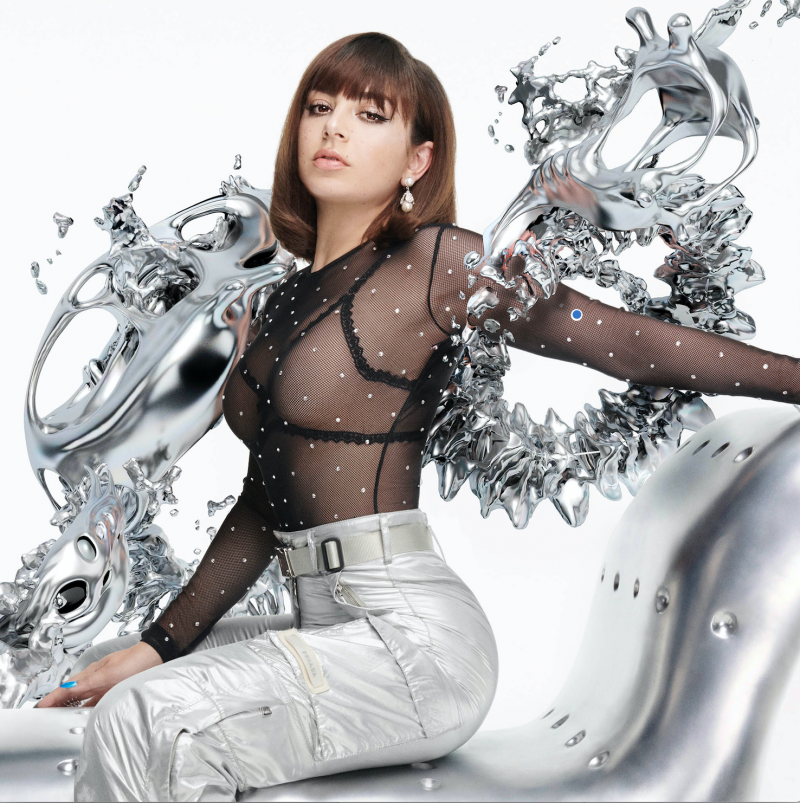 If you could have been anyone in the '90s, who would you have been?
I would probably be Christina Ricci, she's cool. I would like for her to play me in a movie.
The Spice Girls are reuniting. What do you think the it will be like without Posh?
The Spice Girls won't be the same without Posh, but we've been there before, we knew she wasn't coming back, we've always known.
Your music video for 'Boys' featured some pretty big names in music. How did you narrow down who to have in the video?
I wasn't narrowing it down, I was like more, more, more! You know, there were so many people I asked who couldn't make it or were a bit unsure, or just didn't want to do it. I just wanted as many people in it as possible, it was sort of like a mass. I'm really happy that the people who said yes did and I think that they do such a great job in the video.
We love how you bounce around between fashion styles, how would you describe your vibe at the moment?
I'm a Tomboy by nature, but I do like a lot of feminine, revealing clothing. It's a mix between androgynous '90s and classic girly. I think my style has definitely developed as I've grown older; I'm definitely into things with more structure now.
Who are your favourite fashion brands to wear?
I love Balenciaga, Gucci and Molly Goddard.
What has been your most memorable career moment so far?
Probably releasing my latest mixtape, which is Pop 2. I felt like it was a really defining moment for me as an artist. I really felt like I had found my confidence and felt like I really did that for me and nobody else, which is really important as an artist.
Who do you most want to collaborate with on a song?
I do so many collaborations. Troye was like my dream guy and I'm so happy that's happened. Now I'm not really chasing anything; I just love to collaborate with friends. If someone's cool, they want to hang, they want to party, I'll probably collaborate with them.
In the music video for '1999' you used face-swapping A.I. or what people are calling 'deep-fakes'. Does AI scare you or excite you?
It's very exciting I think; creatively that's just such a small thing that can be done in post-production. There's so much that can be done, which is really fun; you can get really weird with it. Technology is advancing at such a rapid rate, it's incredible. We're always complaining though, we're always saying it's too slow.
So you're not scared of A.I. robots in the future?
I don't know. I haven't thought that deep about it - it could be kind of cool.
I guess we'll face it when we have a war with the robots...
Exactly. I mean they're going to win, aren't they?