Auckland is getting its own summer festival in 2018!
We Aucklanders are always down to party.
Forever in search of ways to soak up the summer sun surrounded by friends, listening to music pumping with a wine or two in hand, we've been praying to the festie gods for years about finally getting a festival to call our own.
Finally, these gods have heard our prayers, and answered, in the form of Takapuna's Food, Wine & Music Festival, coming to Smales Farm in February, 2018!
We'll gladly farewell the arduous task of packing up all and sundry and driving for hours to get our festival fix. Next year, festival fever will wash over the North Shore, and we'll be there in person to see it unfold.
Come February, the grassy lawns of Smales Farm will be converted into what we're predicting will be Auckland's most popular event on the social calendar.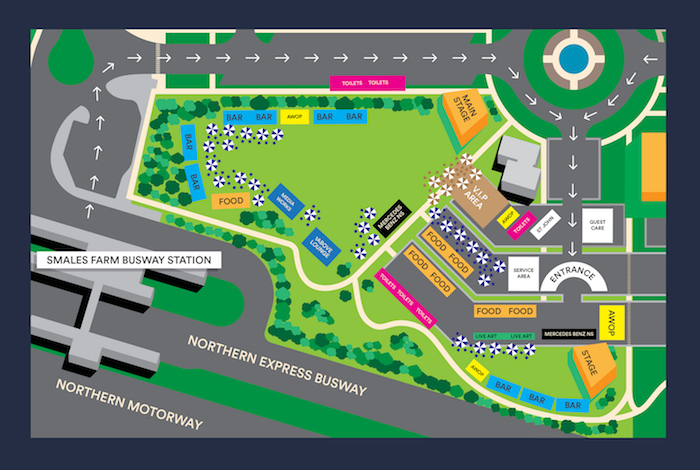 Drawing inspiration from summer festivals across the globe, the Takapuna Food, Wine and Music Festival is set to make the most of the relaxed vibe of summer. This is an entirely new breed of festival, giving the urban expanse a taste of summer's fun.
Boasting a combination of Auckland's favourite foodie spots, New Zealand's top wine and craft beers, and a few of the country's best musicians, the day is set to be a stunner.
Internationally renowned Man O' War Vineyard, Hallertau Brewery, Veuve Clicquot and Moet & Chandon are teaming up with the festival to make the day truly special. Miss Moonshines, of Ponsonby fame, are also taking their Kiwi twist on American BBQ to the fest. Sola Rosa and Sneaky Sound System will be setting the vibe, and playing alongside a number of local artists.
This is R 20+ event is on sale now, so be sure to grab your tickets before they sell out!