Did Chrissy Teigen just get a tramp stamp?!
Just when we thought we couldn't love Chrissy Teigen anymore than we already do, she goes and pulls a hilarious prank and lucky for us, posts it all over Snapchat.
The leggy brunette got the ultimate revenge on husband John Legend after he danced with a fan onstage at one of his Miami concerts last week.
Hilariously, then posted on Snapchat that her fans were able to choose a tattoo for her to get on her lower back. She then recruited Eddie, a man off the street to come on this excursion with her.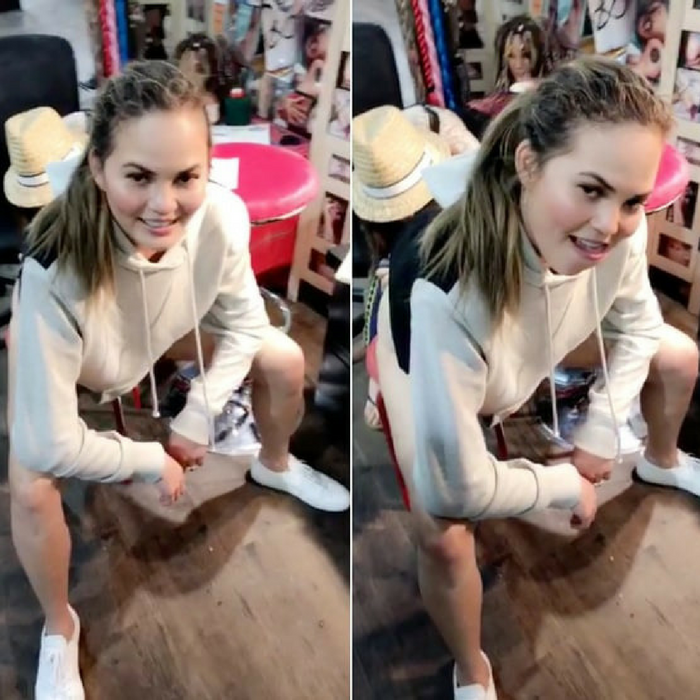 A friends voice can be heard in the video saying; "John got to dance with a woman at his concert, so Chrissy gets to take on a man and hold hands with him, John don't be jealous."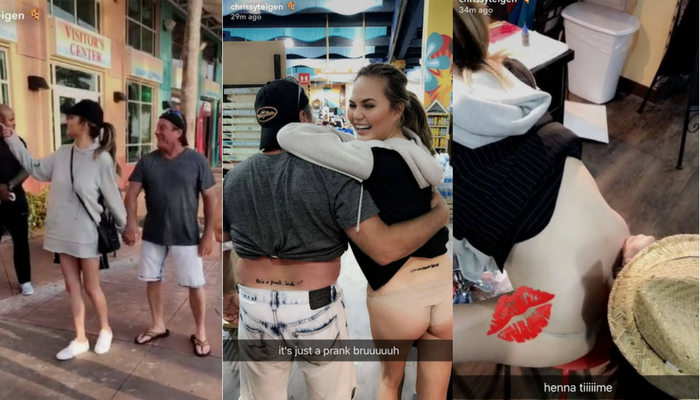 The end product was a henna tattoo that read, 'its just a prank bruh', proving that she is indeed just being her usual prankster self.
John and Chrissy are currently touring the U.S. for John's Darkness and Light tour, and are continuing to be family goals with their gorgeous little daughter, Luna.