ear to the ground: remix talks to sol republic creator seth combs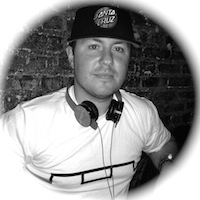 Ever wondered what kind of headphones dudes like
Steve Aoki
and
Deadmau5
use? How do the big shots in EDM listen to the music they create? You don't have to look any further than
SOL REPUBLIC
,
the
hottest headphones on the market that
everyone
is talking about. Created by Kevin Lee, Scott Hix and
Seth Combs
, the man behind
Beats by Dre
, SOL REPUBLIC has taken off since being launched two years ago. We have a few DJ's close to the Remix family and being a bunch of musos ourselves, we had a chat to SOL REPUBLIC marketing magician Seth Combs about the brand he's created… and more importantly, we quizzed him on all the cool people he's worked with and about the beats he listens to!
Tell us a bit about yourself?
I'm a music fanatic who grew up surfing in Santa Cruz, playing bass guitar and wasting time chasing beautiful women.
What do you get up to when your not busy perfecting the art of sound?
I'm not the sound master…that would be our co-founder and CEO Kevin Lee. He grew up an audiophile and has incredible ears for great sound. It is amazing to watch him tune our products, truly an art form.
Do you have some favourite places to go on a big night out?
I recently got engaged, so I no longer get to choose where I go for my big night out when I'm back home. But when I'm in Australia, it generally involves a few pubs and then an excursion to Marquee.
I understand you started out in marketing, how did you get into sound and electronics? Was it a progression you had always planned?
It really wasn't. I graduated from the University of San Francisco and opened up some franchises. After a few years, I wanted to learn how to make more money from my existing companies and decided to explore marketing. It became an addiction, which I hope is never cured. Around 2005, our co-founder and CEO Kevin Lee asked me to help with marketing at Monster Cable. My ideology of music and sound would never be the same.
Is there someone who you owe your love of music to? Or maybe a particular song or event?
My dad is a music fanatic as well. He frequently blasts old blues albums when I am home and was instrumental in my love for music.
What are some of your favourite tracks at the moment?
Really into Flume right now. Got introduced to him by some friends down here and am looping a few of his tracks as well as Way You Are by Peking Duk. Been listening to the latest from Daft Punk, Jay Z and A$AP.
SOL REPUBLIC believe that every great moment has a song that goes with it, are there some songs that remind you of defining moments in your life?
Absolutely… 'Heard It Through The Grapevine' by Marvin Gaye is my parents' wedding song and we used to listen to it a lot growing up, 'Fight For Your Right' by the Beastie Boys hit when I was in 7
th
grade and opened my mind to rap, 'Suck My Kiss' by the Red Hot Chili Peppers dropped when I was graduating high school and it still gets me pumped, 'It Was A Good Day' by Ice Cube basically sums up my college years, 'California Love' still is on my top played playlist because I always think about home, 'De Colores' is a song that takes me back to my twenties and makes me think of my grandmother before she passed away.
How did the collaboration between you, Scott, and Kevin begin?
Kevin and I attended the same university and were good friends for years. When we were coming up with the idea of SOL REPUBLIC he introduced me to Scott Hix as we needed help in mapping out a proper business plan. Scott and Kevin were old friends and when we met, we instantly clicked. I hope we all grow old together and still rock our headphones as were rolling around in scooters.
Why the name SOL REPUBLIC?
SOL stands for Soundtrack Of Life – we believe every great moment has a song that goes with it, and this is your Soundtrack Of Life. It took us some time, but we finally realized this idea was so important we should name the company after it.
How does your role in the company differ from previous projects you've been involved in, such as your past involvement with Beats by Dre?
At Beats by Dre, I was helping drive the launch and messaging, but didn't have the same freedom I have now. As CMO of SOL REPUBLIC, I get to work with an incredible team as we come up with some crazy, disruptive ideas and put them in motion…like headphones for Cats.
What is it that sets SOL REPUBLIC apart from other brands in the market at the moment?
A few things – from the product standpoint, we have always designed our headphones from the ground up with the customer in mind. That's how we came up with the world's first headphones to be virtually indestructible, completely interchangeable and offering incredible sound. From a price standpoint, we're out to bring great sound to people all around the world and have worked hard to make great sound accessible to everyone. From a brand standpoint, we don't think of ourselves a headphone company; we are a music lifestyle movement that just happens to make headphones. We're committed to creating incredible music experiences for everyone.
Your headphones are interchangeable so that people can personalise their headphones, was there a lot of consideration put into the fashion side of the product?
Absolutely. You look around at fashion today and most people are wearing jeans and tee shirts. You accessorize via your kicks, caps, watches and headphones. We believe your headphones should be as personal as your taste in music or clothes, which is why we came out with a fully interchangeable headphone.
Who is the SOL REPUBLIC consumer? Does the brand aim itself toward any particular type of person?
We aim ourselves towards music fans of all ages but really connect with music lovers between 15-30 years old because that is when music consumes most of us all day, all night. I couldn't get through college without blasting music non-stop, drinking too much and doing stupid shit. Music is the soundtrack.
I understand you've done some collaborations with some really cool people in art, music, and sport, can you tell me a bit about this?
We've been really fortunate and have had a lot of love from some amazing people. We have a family of over 200 known as the Saviors Of Sound, which includes the likes of Steve Aoki, Michael Phelps, Julian Wilson, Lizard King, Lil Jon, Marina & The Diamonds and more. Last year, we did our first collab headphones with deadmau5 and artist Joshua Davis, which was pretty sick. We even made a matching cat headphone. Since then, we've created some more great collabs and have plenty more on the horizon.
What is a SOLdier?
Our SOLdiers Of Sound family is comprised of music lovers from all around the world. Every person who works at SOL REPUBLIC is a music fanatic and a SOLdier Of Sound, but we realized there were music fanatics on our Facebook page, our website and at events who wanted to talk about music, share music and create music. We invited these music fans to join the SOLdiers Of Sound family in January 2012 and since then have grown to over 25,000 around the world. We do our best to create incredible experiences like private concerts, backstage passes with our Saviors Of Sound or even releasing exclusive music. Every day we keep growing and have no plans on slowing down.
What does it take for someone to become a "SOLdier"?
People can join by heading to the
SOL REPUBLIC NZ Facebook page
.
And are there any collaborations in the works at the moment that you can tell us about?
Not yet, but give us two months.
You must have someone you absolutely wish you could work with?
Too many people, from street brands to high fashion, from my favourite rappers to heavy metal bands. It's hard to focus sometimes because I want to do them all tomorrow.
What are your plans for the future? Will SOL REPUBLIC be branching out beyond just headphones?
Absolutely. We are committed to creating incredible music experiences and headphones are just the beginning.