Everything you need to know about the latest superhero sequel; Glass
"I'll tell you a secret" opens the official trailer for Glass, M. Night Shyamalan's third and final instalment of his surprise superhero thriller trilogy, which begun in 2000 with Unbreakable and continued with Split in 2016. The connection between Unbreakable and Split was only revealed via Split's twist ending, which riled up fans in a big way. Will all the cryptic secrets be revealed in Glass?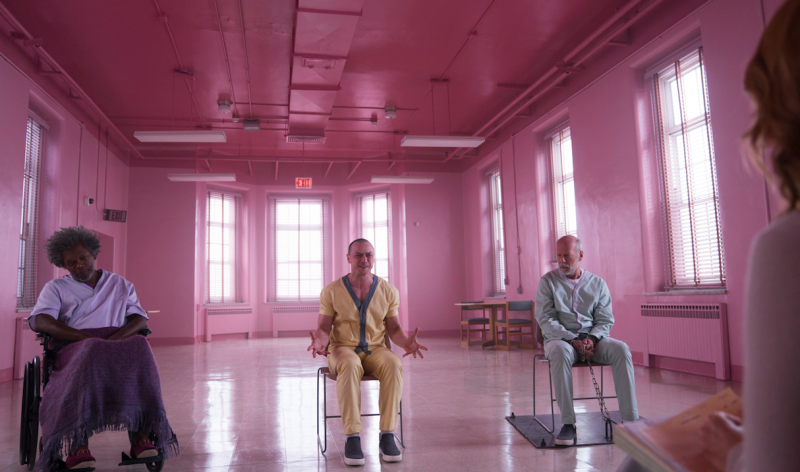 Prepare for the almost-nineteen year cloud of confusion to be cleared this week, as Glass promises to bridge the ambivalent connection between its two predecessors. Weaving together his strange cinematic world and iconic characters, with of course, many twists and turns, and tying up loose ends for the dynamic Elijah Price (Samuel L. Jackson), David Dunn (Bruce Willis), and Kevin Wendall Crumb (James McAvoy).
If you've seen either of the first two movies, it's likely you've picked up that the film's name suggests the story will be heavily focused on Elijah Price, or Mr. Glass. The character, a brilliant yet deeply disturbed 'villain' with a longing affinity for comic books, has a rare bone disorder causing him to break like 'glass'. The only character that Elijah seems to become close to in Unbreakable is David Dunn (more on him later).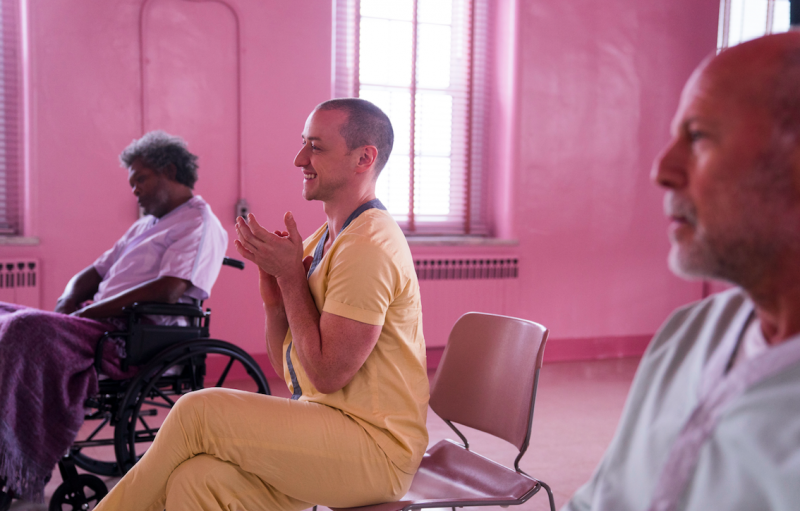 2000's Unbreakable was a twisted film, filled with multiple disasters, which in the end are all revealed to be meaningless in the villainous quest for Mr. Glass to find real-world 'superheroes'. The movies' succession of terrible events, which raise obvious questions of fundamental morality and hostility in humankind, has us on the edge of our seat to see whether or not Glass will offer any notion of justice. David Dunn, who is perhaps the embodiment of what is good and right, vs. Mr. Glass, who is a stark contrast of seemingly self-fulfilling tyranny.
Dave is still afraid of water, and I think that's about all you need to know about him for now.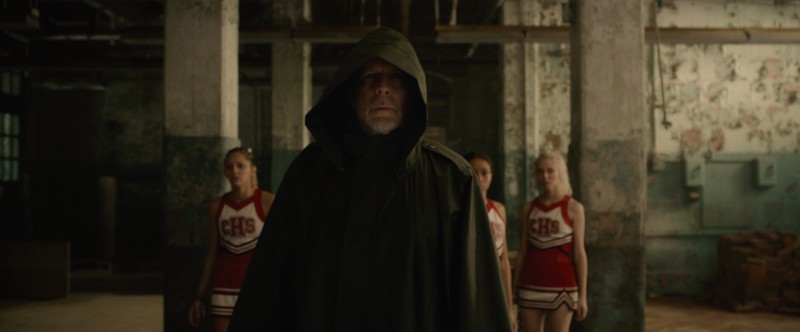 Split is also relevant, as the lead character, Kevin Wendell Crumb and his 23 split personalities will also be heavily represented in the sequel. The science and psychology behind dissociative identity disorder have long fascinated (and eluded) those who try to master it. Split is an interesting representation of what it means to be Kevin, who both encapsulates 23 personalities, but still maintains a single 'identity' which seems to dominate the others. Will he win the internal battle? We are hoping all is revealed to us this January 17th.
The Split antagonist The Horde, who inhibits 23 personalities from Patricia to Hedwig, and of course, the most terrifying of all; The Beast, comes back to play in Glass.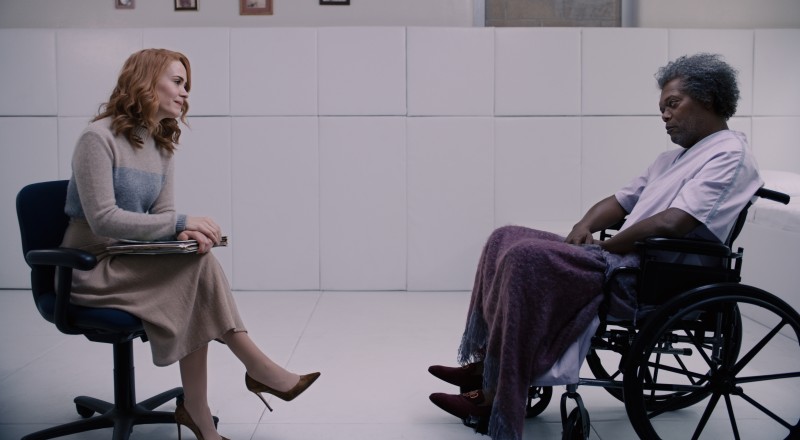 There is one overarching theme from both the predecessors that will almost certainly be the case in the latest sequel; there will be a twist….or ten. So remain vigilant team, because there will be numerous sharp twists and turns, that regardless of this warning, you still won't see coming.
Glass is in cinemas January 17th.
Images supplied by © Universal Pictures.