French fashion billionaires pledge €300 million to rebuild Notre-Dame
The striking images of the iconic Parisian landmark engulfed in flames has set alight the sympathies of millions across the globe. The fire, which erupted at the Notre-Dame Cathedral on Monday April 15, has finally been extinguished without any civilian casualties; but the medieval build itself has sustained significant damage. While some integral elements to the Cathedral have been saved, such as its rectangular towers, two-thirds of the roof and its iconic spire have been destroyed. French President Emmanuel Macron has vowed to rebuild the 856 year-old historic monument, ideally within five years; but experts have suggested its reconstruction could take decades. The Notre-Dame was declared a UNESCO World Heritage site in 1991.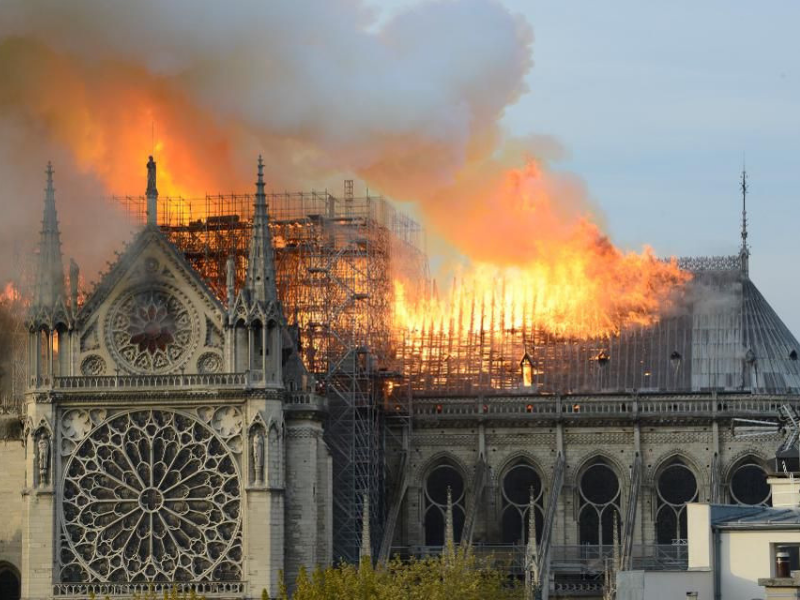 However, funding for the reconstruction of Notre-Dame is increasing at a significant rate. Two of France's richest families, who control luxury groups Kering and LVMH, have pledged €100 million and €200 million respectively. The French luxury industry, itself deeply embedded in French cultural heritage, is now funnelling its riches to help finance the rebuild of the cultural landmark.
Kering chief executive Francois-Henri Pinault and his billionaire father, Francois Pinault, announced around midnight local time that they would be donating €100 million via the family investment vehicle, Artemis, to contribute to the repairs. Kering group is the owner of a number of luxury brands, including Gucci, Yves Saint Laurent, Balenciaga and Alexander McQueen.
"It is a tragedy that touched us all," Francois-Henri Pinault said in a phone interview Tuesday morning with French radio station Europe 1. "I saw my 17-year-old daughter cry in front of the images. It deeply moved me and my father, so we wanted to react right away."
Bernard Arnault, chairman and chief executive of rival luxury group LVMH, followed suit with their pledge of €200 million. The luxury goods conglomerate was formed under the merger of Louis Vuitton with Moët Hennessy, and now controls around 60 subsidiaries that respectively manage a handful of prestigious brands. Christian Dior is the main holding company of LVMH.
"The Arnault family and the LVMH Group, in solidarity with this national tragedy are committed to assist with the reconstruction of this extraordinary cathedral, symbol of France, its heritage and its unity," LVMH said in a statement on Tuesday. "They will donate a total sum of €200 million to the fund dedicated to the reconstruction of this architectural work, which is a core part of the French history."
LVMH employees, "including creative, architectural and financial specialists," will also serve as volunteers to the reconstruction, which has already begun.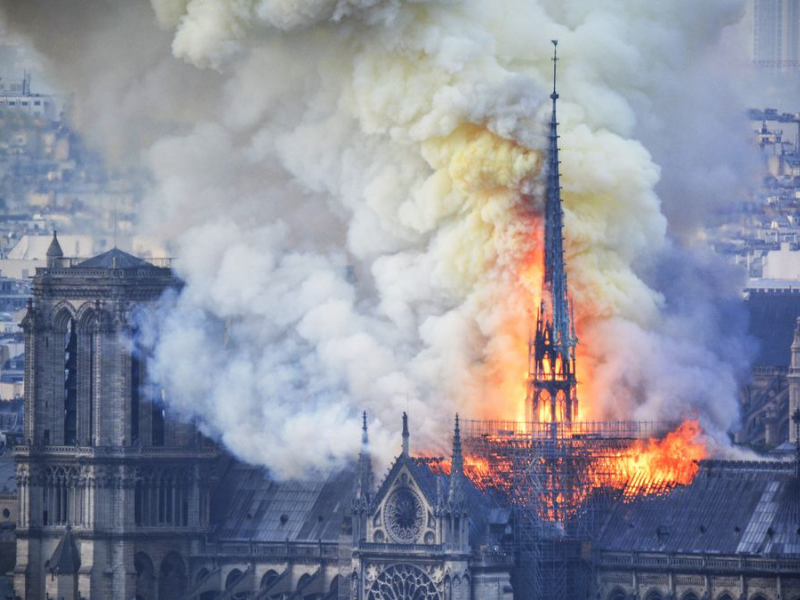 These donations are reflective of the extensive role Kering and LVMH have in French culture, alongside their arguable "corporate responsibility" to society.
Both luxury empires have demonstrated their commitment to preserving the history of the nation before. In October 2017, LVMH spearheaded a crowdfunding campaign to acquire the Book of Hours of King François, which now resides within the Louvre museum. In 2018, Francois Pinault presented €3 million to the house in Guernsey where Victor Hugo wrote Les Misérables, following Paris mayor Anne Hidalgo's declaration that Paris could not afford to pay for its renovations. Victor Hugo authored the classic novel, "The Hunchback of Notre-Dame."
"It is important that we are united around this symbol," said Francois-Henri Pinault. "It is our culture and our national pride."
French cosmetics conglomerate L'Oreal, the largest beauty company in the world, announced later on Tuesday, 16 April that it too would donate €200 million to the rebuild; in partnership with its longtime backers, the Bettencourt Meyers family and the Bettencourt Schueller foundation.
Article originally featured on Business of Fashion.
Header image courtesy of Hubert Hitier/AFP/Getty Images.
Thumbnail image courtesy of Philippe Wang/Getty Images.