No Space, Just A Place: Gucci's physical and virtual exhibition
No Space, Just A Place is a multi-layered project powered by Gucci to support the rich cultural landscape and contemporary art scene in Seoul.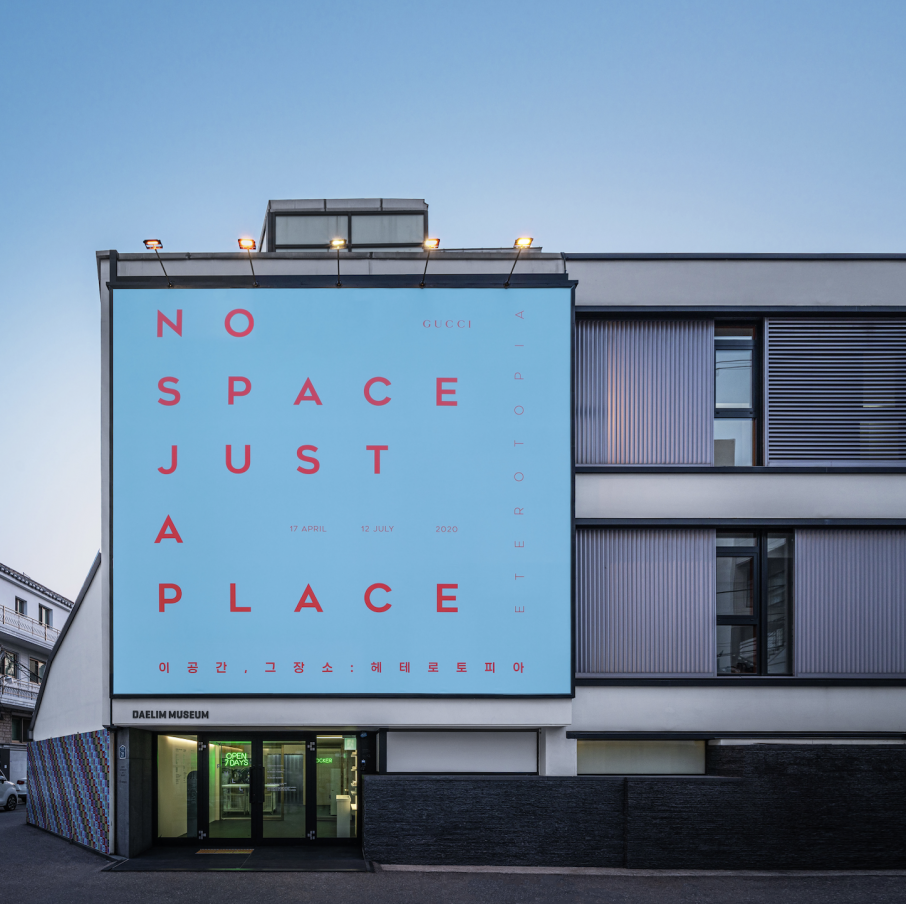 Taking its cue from the complex history of independent and alternative art spaces in Seoul and Gucci's reflections on eterotopia, the exhibition proposes a new definition of what an "other space" might be: a place to build a different, desirable future with new ways for humans to relate to each other and to their surroundings. This lays the foundation for a new perspective on the act of "being together" while not being a single entity. Every project will be thematically tied to the idea of the alternative spaces as a utopian place in which to set new empowering narratives, dwelling on the understanding of otherness, the exploration of minoritarian identities and queer politics.
The acknowledgment of the moment of great uncertainty that humanity is currently experiencing now furtherly encourages reflections on alternative modes of being and consuming in relation to one's environment.
No Space, Just A Place, curated by Myriam Ben Salah, known for her radical aesthetic vision, is propelled by Alessandro Michele's meditations on society: the ethical and aesthetic value of the relationships between genres and gender, the notion of learnscapes, the urgency of self-expression and an ageless anthropological manifesto are key themes to him, which are reflected in the mission and ambitions of these alternative spaces.
Independent and alternative spaces in art are historically underground venues that populate storefronts, lofts, warehouses and other places abandoned by the mainstream. They confront the neutrality of the commercial gallery's "white box" by promoting work that is often politically engaged, experimental, and more concerned with artistic debates than commercial viability. Since the spontaneous appearance of these initiatives in the late 1990s in Seoul, a growing number of projects have engaged in the practice of critically questioning the art ecosystem. No Space, Just a Place aims to give visibility to these radical venues and to explore their "alternativeness" as a conceptual tool through which to think about autonomy, defy authority and foresee new narratives for the future.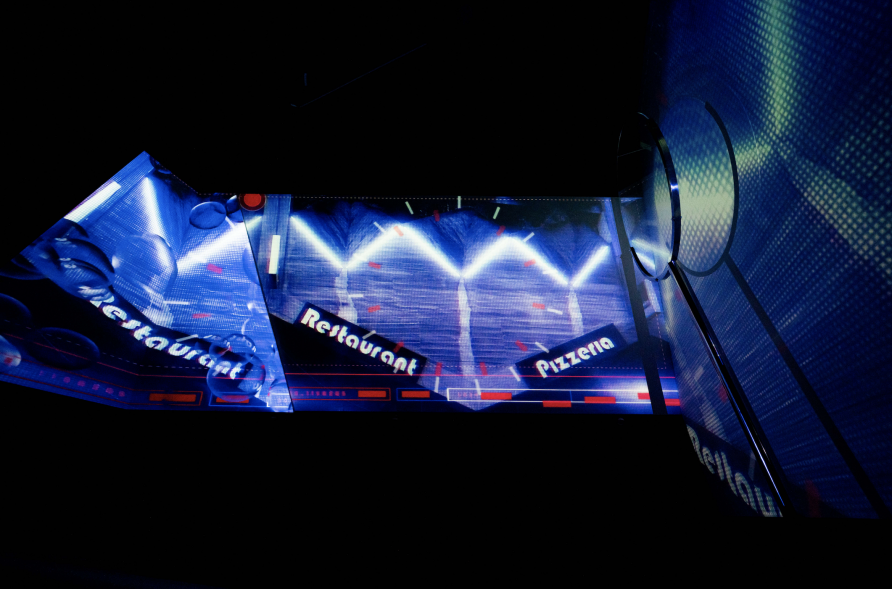 A selection of independent art spaces has been invited to exhibit at the Daelim Museum across its three floors. Audio Visual Pavilion, Boan 1942, D/P, Hapjungjigu, OF, Post Territory Ujeongguk, Space illi, Space One, Tastehouse, White Noise will each present a project conceived by their own team in dialogue with the curator, including the work of one or several artists that the participants represent or support.
Significant is the work of artist Sungsil Ryu – showcased by Boan1942 - exploring the notion of artificial paradises. Her installation Psychedelic Nature focuses on secular superstitions and fictitious narratives that link human beings to nature. Hapjungjigu presents the work of painter Jun Hyerim who unpacks through her three dimensional canvases the notion of Arcadia, with its interestingly ambivalent meaning in Korean – standing both for the "ideal land" and the "impossible to realize". Post Territory Ujeongguk displays Lunar Real Estate by artist Kang Woohyeok, where he projects onto the moon the possibility of owning land – a crucial need in Seoul and its immediate region. The artist uses this imaginary land in the outer space to explore the ambivalent relationship between real and virtual, possible and impossible, possessions and what we dream of possessing.
Audio Visual Pavilion combines works from its archives for the project AVP Route that questions the notions of movement and transition through time and space. Among other artworks, Audio Visual Pavilion presents pieces by artist Sunho Park that examine artifact, memories and vanished spaces, as well as geographical information and their eerie materialization through maps. D/P focuses on a space that can never be other: the body, an eternal site from which we can never escape. Through the documentation of choreographer Yunjung Lee's performance Tongue Gymnastics, D/P focuses on the movement of the body, of the tongue in particular, addressing it both as a place and an environment for sensations and connections. OF, a younger space that defines itself as a microcosm of various modes of urban survival rather than a place to see art, presents a project that reflects on the notion of domesticity, of separation between the inside and the outside through three distinct rooms displaying different levels of privacy and inciting different levels of focus.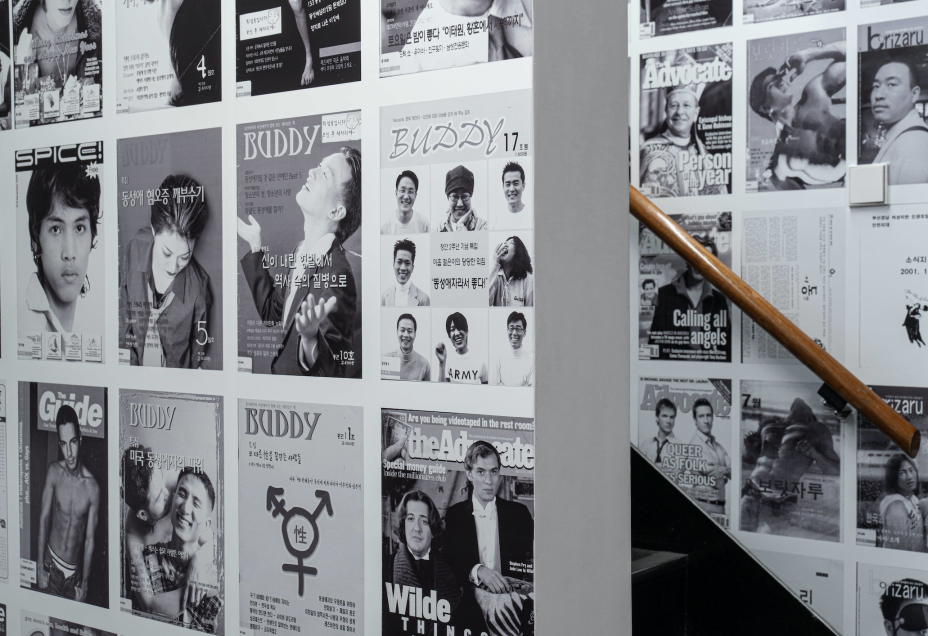 Space Illi presents Swimming QFWFQ*, a project gathering the works of women artists that are linked by their determination to take a closer look at what we consider to be "natural". By deconstructing and reassembling the concept itself, they create a shift in the viewer's perspective to reveal the hidden cracks of our contemporary societies. In I Love We Love, Space One stirs up the illusion of emotion as simulacra. Presenting an archive of exhibitions, performances, and talks from the space's program, the micro-exhibition moves around the boundaries of romanticism and criticism. Tastehouse's project Tasteview Daelim Branch reflects on the notion of value of art and how that value exists within a commercial space. Building an alternative commercial looking space within the museum, a 'non-sale shop', Tastehouse reconnects with the true value of the objects and the status of the viewer as a consumer.
Finally, in Secret of Longevity, White Noise reflects on how to reinvent an artist's identity through collaboration, through forming constant temporary relationships. For example artist collective Dans ta chamber and artist Joohye Moon collaborate on an installation based on the interaction between the inside and the outside of a screen, a space of reality and a space of virtuality.
To add to the dialogue and feed the debate, the curator asked a selection of local and international artists to exhibit their works, in the form of immersive installations inspired by the near future or by fantastic mythologies. Meriem Bennani, Olivia Erlanger, Cécile B. Evans, Kang Seung Lee and Martine Syms are presenting projects that playfully question the narrow perspectives of normative dominant discourses in a way that perfectly chimes with Gucci's singular, eclectic, contemporary vision. Themes of displacement, biotechnology, queering, and hybridisation are evoked, exploring the potential of storytelling and fiction to address emancipatory stories of "otherness".
Meriem Bennani therefore presents Party on the Caps (2018-2019), a video installation that follows the imaginary inhabitants of CAPS, an Island in the middle of the Atlantic Ocean where refugees and immigrants "illegally" traversing borders are interned. Bennani imagines new structures of displacement (physical and psychological) imposed on immigrants in the future, creating new communities that exists between geographic endpoints, states of citizenship, ages and genders.
Cécile B. Evans' installation What The Heart Wants explores the person-to-machine exchanges that have come to define the contemporary human condition. Amidst the paradoxes of a future-turned-now, a negotiation emerges about who or what constitutes a person and how systems shape the terms of what it means to be "human".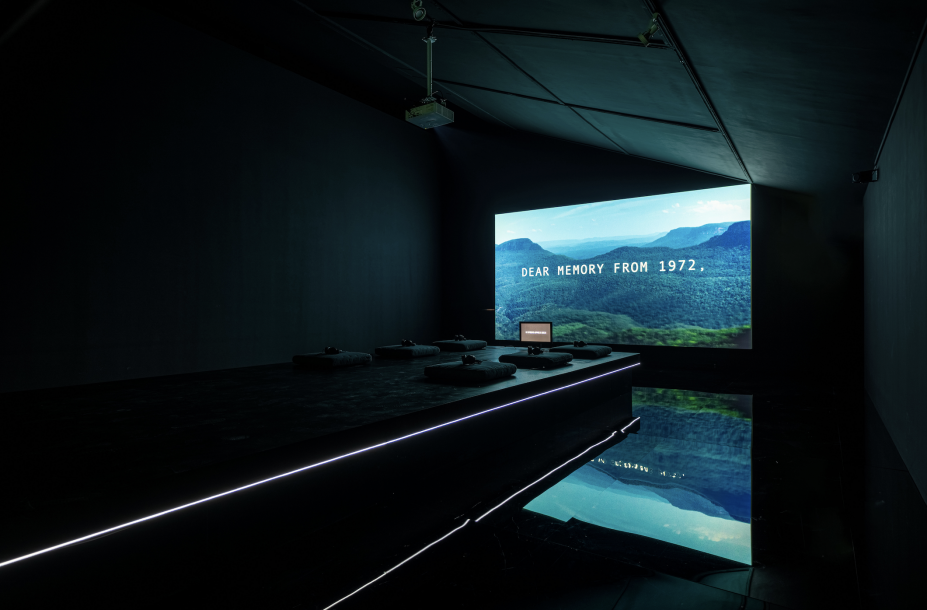 Kang Seung Lee's wallpaper installation Covers (QueerArch) centers on QueerArch's archival collection to present an alternative view of the queer community and its history in South Korea during the past four decades, honoring personal narratives that have been marginalized by mainstream history.
Olivia Erlanger's surreal intervention Ida, Ida, Ida! transforms the space of the museum into a laundromat, a place that is almost a non-location, dedicated to waiting and passing time. The Laundromat is inhabited by mermaid tales, echoing the presence of these pre-gender chimeric entities that bring up questions of mobility, hybridization and gender archetypes.
Finally, Martine Syms video installation Notes on Gesture is a reflection on the way gesture, body language and actual language are shaped by cultural forces and allow to perform identity – implying that the latter is a construct and opening up possibilities for alternative identities.
No Space, Just a Place
Eterotopia
17th April - 12th July 2020
Daelim Museum, Seoul