In conversation with cover star Khloé Kardashian on wellness
One of the most influential women on the planet, Khloé Kardashian is as respected for her business prowess as she is for her passion for family. Her confident charm, quick wit and fierce loyalty won the world over on hit reality TV show Keeping Up With The Kardashians and has kept millions entertained for the last 13 years. Editor Amber Baker caught up with the wellness icon to discuss where this new chapter is leading her.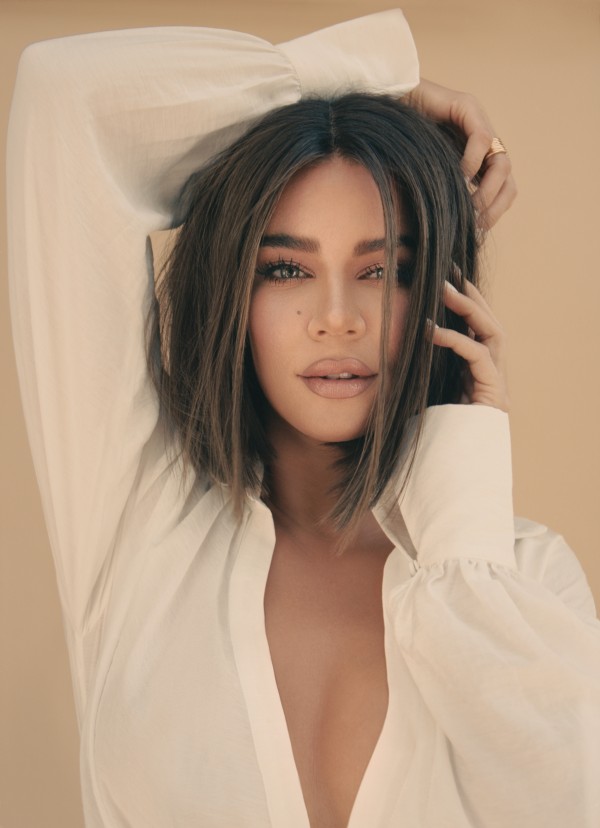 Khloé, 2020... what a year this has been! How are you feeling as it draws to an end?
What a year. We've all been through so much together, but I also feel like I've accomplished so much this year and I'm proud of my personal growth. I am so ready for 2021!
Like millions of others, you recently recovered from Covid. How are you feeling now?
It was such a scary time because it happened quite early on and I was really sick. I was isolated in my room for 16 days and didn't leave the room until I tested negative, which was so difficult, because I couldn't see my daughter. Having been through it myself, my heart goes out to anyone who has been affected by COVID-19. It's been amazing to see New Zealand eradicate the virus, but I think the lesson for all of us is to stay as healthy as possible and respect each other, because you just don't know what someone else might be going through.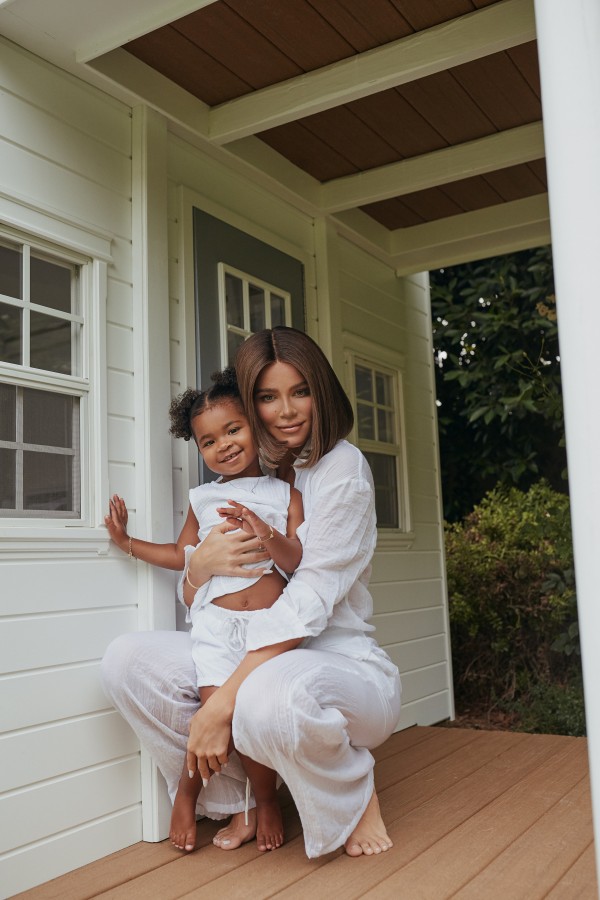 Aside from being unwell during that time, I'm sure you made some great memories spending more time at home. What have you loved most?
I've loved being able to spend more time with True. I always try to find the silver lining in anything, and the silver lining of this crazy pandemic has been that we get to remember the little things. We get to spend more time with our family but remember just how little we actually need in life. And what really matters to us all. This is time that I will never get back with my baby girl and I'm grateful I get to spend this much quality time with her.
After 20 seasons, KUWTK is coming to an end. How are you feeling about that?
It's the end of an era! So bittersweet, but we're all excited about the next chapter. We now have this great video album of our entire lives, and I know we'll re-watch and reminisce for years to come.
You and your sisters would often have glam squads help you get ready before filming each day, how long does 'glam' usually take? Do you love it, or are you happy doing your own hair and makeup?
It's so much fun to create different hair and makeup looks, and it's a part of the job that I love! Depending on how detailed the look is, it can take some time! I've definitely become better at doing my own glam and if I'm just around the house or running errands on a day we aren't filming, I'll just do my own hair and makeup for sure. If any at all... [laughs].
I've always wondered how you fit filming the show into your busy schedules... How will you be spending your new free time with no more filming?
I have so many fun and exciting projects, especially now that Dose & Co has finally launched in the US! This has been such a fun partnership to work on and I can't wait to continue to work with the team in the new year. We have so many amazing ideas for where we want to take this brand and I love working with a team who really understands my vision for it.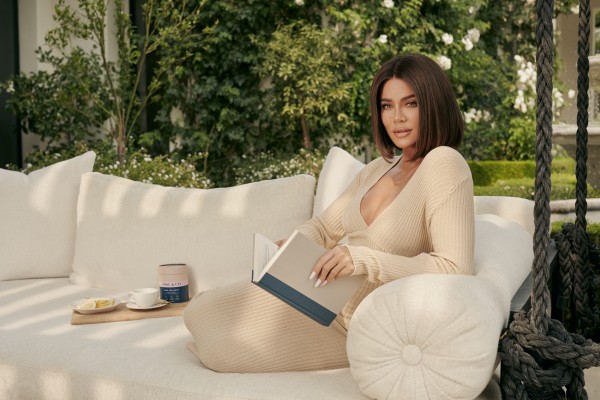 You've been involved in so many successful ventures from the OG DASH, and Good American (the only jeans that perfectly fit me, so thank you) to Revenge Body and releasing a book and now Dose & Co. How did you and Libby start working together?
Oh okay, Amber, you're one of our Good American girls! We love a sexy Kiwi lady in some Good American! For me, when I work with a brand or on a project, it has to be something I believe in. Working with a collagen brand was always something I wanted to do, especially after I had True. I was experiencing postpartum hair loss and had heard so many amazing things about collagen, but once I started researching I was disappointed with how many artificial additives and fillers there are in so many collagens. Then I found Dose & Co and spoke with the founder, Libby Matthews. We instantly connected and I knew I had to work with them! We bonded over our pregnancies and I loved how clean, simple and accessible the products are. Her team sent me some to try, which I did, and I started to experience noticeable results really fast. There is a lot we want to do with this brand and we are only just getting started.
How has Dose & Co collagen helped you?
In so many ways! Taking Dose & Co was the only thing I'd changed in my diet and I was noticing changes in my hair, skin and nails. I've seen such a huge difference in my overall health, and all I say to people who might not, believe me, is 'try it'. Honestly, try it, because you'll see results so fast. We've had customers see noticeable changes in as short as one week!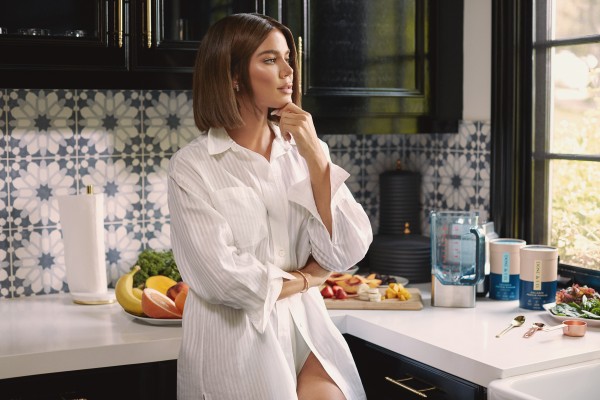 How do you include it into your daily routine?
It fits into my overall routine so seamlessly, which is what I love about it. I leave the collagen creamer out on my counter with my coffee the night before so I just pour it in first thing. I also love protein powders, especially after a tough workout.
Becoming the face of Dose & Co and being involved with the business means you're an honorary Kiwi now! What comes to mind when someone says 'New Zealand' to you?
The accents! I love the New Zealand accent and I am good at decoding a New Zealand accent from an Australian accent now. I just need you guys to say the word 'six' and I've got it! My team tells me you guys have lots of sheep there, so I need to visit with True and experience all the beautiful nature.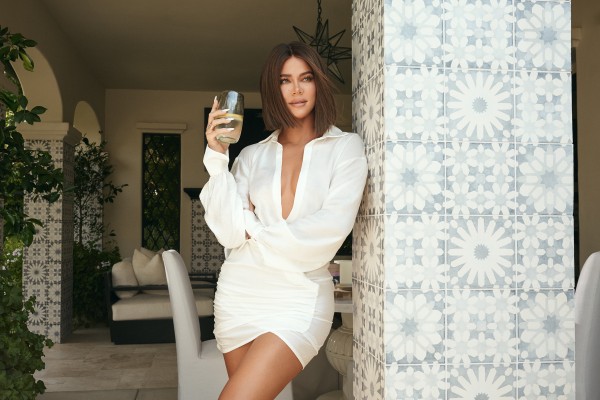 Yes, hopefully soon! We're also known for adventure tourism... like sky-diving, bungee jumping, white-water rafting etc. Would you do any of those? Which of your sisters is the most and least likely to do wild adventures like this?
Yes, I am all about adventure! I think I was more about adventure before I had True. Still, you would never catch me skydiving or bungee jumping! I think Kendall is the biggest risk-taker. Kim has gone skydiving in her lifetime but she won't even zip line nowadays, so I guess it just depends on what mood she's in. She's SO afraid of heights. I know, it makes no sense that she went skydiving before. Kourt and Kylie are somewhere in the middle. But when we're together I'm definitely down to take more risks than if I was alone. We're all very competitive when it comes to sports or bravery.
After such a crazy year, health and mental wellbeing are so important. How do you practice self-care?
I try and exercise every day, whether it's a long walk with my family or pulling True around the neighbourhood in her stroller. It's so important for my mental health to stay active. I also love to spend some quiet moments by myself for prayer and self-reflection.
If you had to choose a peak and pit from the last 20 seasons of filming your life on the show, what would they be?
So hard! Peak would be having True, and the pit would definitely be the COVID-19 pandemic. Not only was I sick and couldn't see my daughter, but it was such a scary time in the world, and no one really knew what was happening. We stopped filming with the crew but had to shoot a lot of things ourselves. It was crazy to watch back all the footage we captured.
It was great how you still managed to keep your fans updated during lockdown... How does it feel to be known by so many people around the world? Do you ever sometimes wish you could take a break from being a star?
There's a lot of pressure that comes with it, but at the end of the day, I'm grateful I have such a large platform to speak about things I care about and share my life with all our fans.
Does that mean you feel a lot of pressure, a sort of responsibility to your fans?
Of course! But we're human, we all make mistakes, and I need to remind myself of that constantly.
You're the cover star of our summer edition of this issue… and there's not a lot more New Zealanders LOVE than summer. What's your ideal summer day?
A morning workout, playtime in the pool with True, outdoor dinner and a big fire outside with the family. I am told New Zealand summers are so incredible, but I still need to get my head around the idea of spending Christmas at the beach!