In conversation with Dan Carter on settling back into Kiwi life
For a journalist with a word limit, writing an introduction for a Dan Carter interview is no easy feat. A thousand words could easily be exhausted speaking only to his titles and exploits, and still, there would be enough for a follow-up. So, to name only a few, Carter is the highest point scorer in test match rugby history, was named International Rugby Board Player of the Year in 2005, 2012, and 2015, and has led the All Blacks to nine Tri-Nations and Rugby Championships.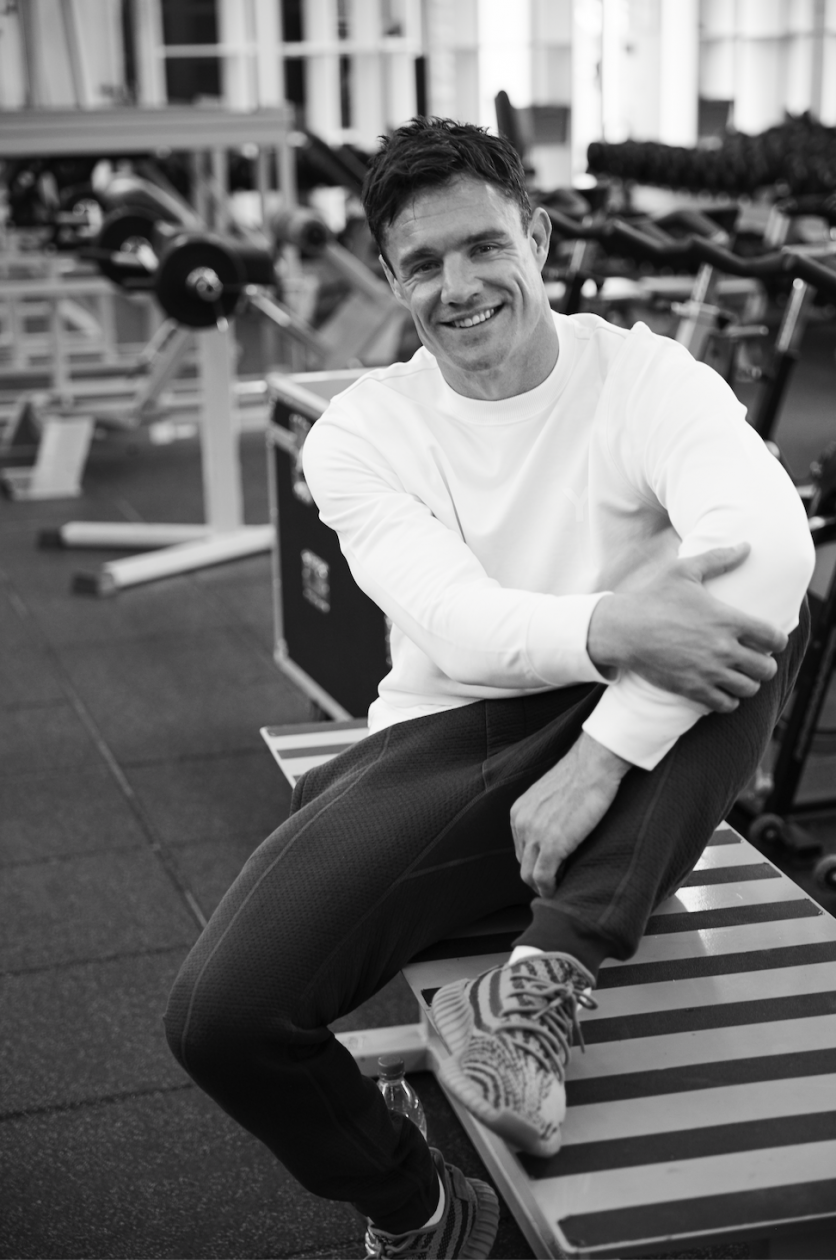 It's fair to say when it comes to rugby, he knows his onions and, as 18 years of professional rugby can attest, Dan Carter knows how to take a hit. But, as resilient as these famed rough-and-tumble athletes are, they are not immune to the life-altering impacts of the coronavirus pandemic, and in March this year, Carter had to say a premature sayonara to his Japan team the Kobe Kobelco Steelers.


Their loss is the gain of Auckland Super Rugby fans, however, with the welcoming of Carter to the Blue's being a silver-lining for many supporters. Remix Deputy Editor Kate Milliken sat down with the national treasure to discuss his international escapades and settling back into Kiwi life.


For rugby players, moving teams comes with the territory, but do you think it will be difficult going head-to-head with your former teammates in the Crusaders when the time comes?
Yeah if it happens, not sure if it will or not, it'll be quite bizarre I've got so many fond memories both as a fan, and as a player for the Crusaders. I never thought in a million years I'd be playing for another rugby franchise, but never in a million years did I think I would be in a world pandemic where every single sport around the world has been either postponed or cancelled, so it's very crazy times, but if I do come across the Crusaders it will definitely be quite a strange feeling.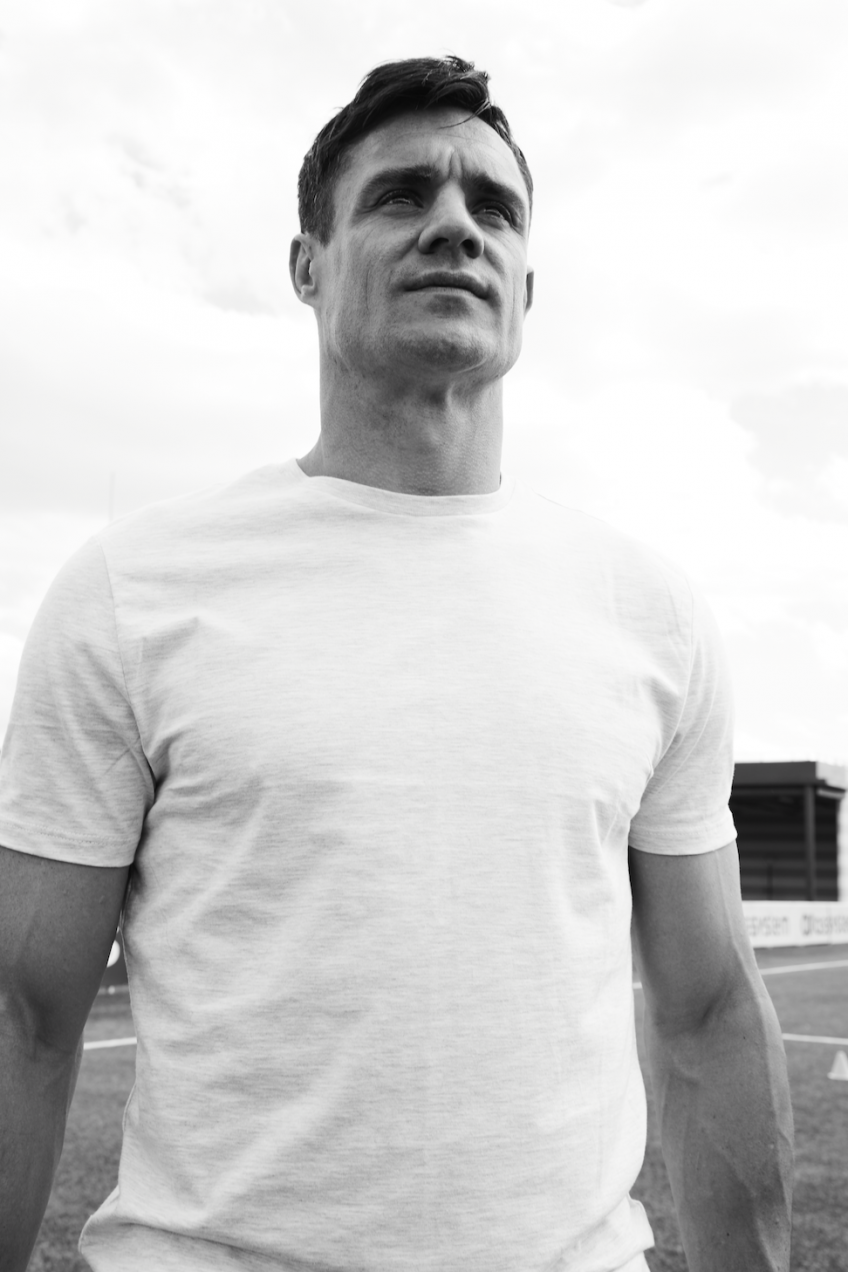 Being a father of three, what was it like moving to the other side of the world? Was there a part of you that was looking forward to settling back into family life in NZ?
Yeah, when you play for the All Blacks you do a lot of travelling, so I think i was home for only about 50% of the year. You go to Europe, South Africa a couple of times, and all over the world so you don't get to spend a lot of time with your family. That's part of the reason I went to France was to spend more time with them I really enjoyed that you know, being around every night. But then when I decided to play in Japan they moved back to here to set life back up and then it was really challenging again, especially when you started having more children and we have three now, it really did become more difficult. We always knew we would come back to New Zealand and settle here, it's just such a great country and place to bring up children.


Was it mainly family that drew you back to Auckland?
I've actually lived in Auckland for about 12 years, but I used to commute back and forth for the Crusaders season. We're very settled here now, and if I learnt anything through lockdown it's how important family is and basically I just don't really want to be away from them anymore. The other thing that I learnt through lockdown was how much I was missing rugby, when this opportunity came about I decided to say yes eventually and to be able to do what I love and train and play rugby but also go home and see my family and it kids, it's just a great opportunity.


What surprised you the most about living in Japan?
It's just, something that surprised me is in a country of 125 million people, how clean it is. It's incredible. They are so respectful and polite and the country is just so clean, it really is beautiful. I've been there a couple of times before, but living there you really appreciate how special their culture is, I really loved living there.


Being a professional athlete must take a toll on the body. What did the forced-rest look like for you over lockdown? What did you do to stay fit?
Yeah through lockdown, especially when you're an ageing athlete like myself, the secret is not to stop. I actually found myself getting into trouble when I'd have a couple of weeks off because it takes a lot longer to get going again. Being a rugby player you take a lot of knocks, it's a very physical game, so not having that physicality week-in-week-out was quite nice and giving your body a chance to recover but also a great opportunity to improve your fitness levels. I continued to train throughout lockdown, which was nice because I could do it at times that suited me not having to live on a schedule which is something you have to do as a professional sportsperson. You know you have to train at a certain time, eat at a certain time, even sleep at a certain time, so not living off a schedule was definitely nice and being able to balance my day between family and training was good.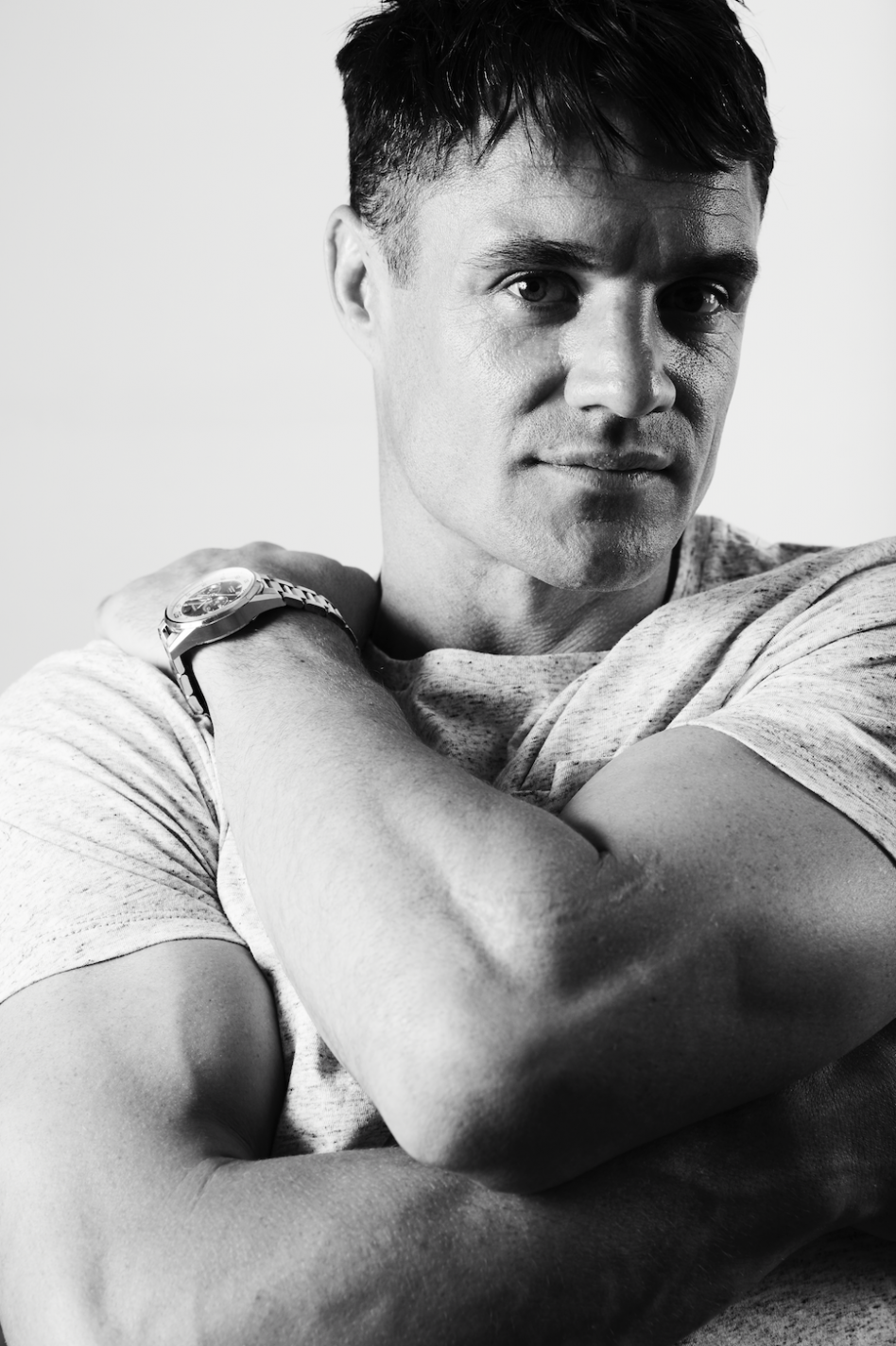 Your position requires more 'all eyes on you' time than most. When it comes to staying focused on the field, do you have any tips and tricks to blocking out the nerves when you're kicking?
Yeah, goal kicking is an interesting one because you know, it's a great challenge in terms of controlling your mindset. Because you often at the back of your run-up you can often have some really bad thoughts, like 'oh my god, 80,000 people are watching me', or you get to the back of a run-up and think, 'God, I hope I don't miss this kick' but all those things you don't want in your head in moments like that. What I found that really worked well for me was having a routine. Doesn't matter if it was a kick at training, or whether it was the first kick of a game or a World Cup-winning kick, the routine was always the same, so I always stuck to that and helps to control the external pressures and thoughts that might come into my mind.


Do you have any quirky pre-game rituals or superstitions?

Most of our games are night games, so I'd always sleep about three hours before kickoff, and eat about four hours before kickoff. I used to, for probably the first ten years of my career, have cold showers to kind of wake me up and get ready for the game. But rugby being a winter sport and playing down in Christchurch I quickly thought what the hell was I doing have cold showers in the middle winter, so for the second part of my career I stopped with the cold showers but I still continue with my sleeping.


With 'men in beauty' becoming more mainstream, I'm sure many are wondering what your glow-up routine is. What are the products Dan Carter can't live without?
My glow up routine, I don't really have a routine, it's pretty simple, to be honest… Shampoo and conditioner twice a week. I'm big on face moisturiser, I don't like it when I have dry skin so I'm always moisturising after a shower in the morning and that's about it. I make sure everything's organic, there are a few different products I use, Weleda is one of my favourites.