In conversation with Theia on her new music, her influences, and her sense of style
As we say au revoir to 2020, we've had the pleasure of celebrating our very own talents in New Zealand. There are many beloved artists scattered around the world, but because of the pandemic, we were able to look back at what we've already got - we've got it pretty damn good here Kiwi's! Remix was lucky enough to catch up with the very popular Kiwi singer, Theia, on her plans for the summer, her latest works and her own sense of style!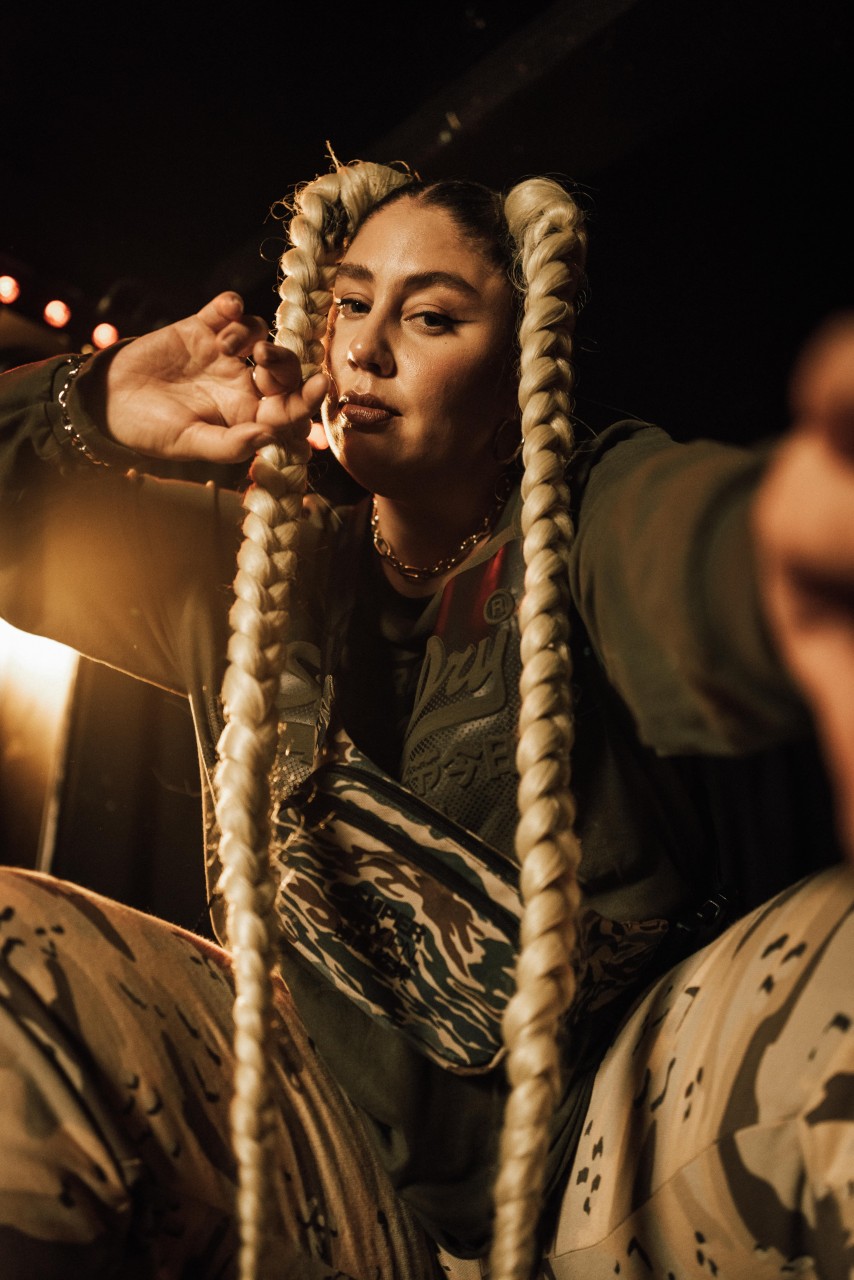 What are your plans for the summer? Any exciting news we should look forward to?
I'm playing some really cool festivals this year – ones I have not played before, like Northern Bass and Splore, so I'm really excited about that. I'm currently working on my set-list for summer, which has all the tracks from 99% Angel and some old favourites too. I'm also doing a cover of an iconic track, which I'm throwing in as a surprise. I CANNOT wait for people to hear it. Keep an eye on my socials for the big reveal.
How has the lockdown and the pandemic influenced your music and creativity?
Like most artists, there have been loads of lost opportunities and disappointments as a result of COVID. But there have also been silver linings too. Throughout the first lockdown, I played loads of cyber shows over Zoom and Twitch for underground US clubs. Through these shows, I met so many other amazing artists and I've connected with so many new fans, which has been incredible. Another really positive outcome of lockdown was that it gave me time to focus on writing songs in Te Reo Māori, which I have wanted to do for a long time. In September, I launched a new project called TE KAAHU with the first single 'E Taku Huia Kaimanawa'. There will be new TE KAAHU music in 2021, alongside new songs from Theia too.
Tell us about your track Freak! What's the meaning behind this song?
I actually wrote 'Freak' when I was working on the 99% Angel mixtape. But it didn't feel like it fit on the record, and because I'd always wanted to release a Halloween single, I held on to it until October. The song is actually about the grungy and sensual nature of strip clubs and the powerful women who inhabit them. At the heart of the song is a fictional character called Evangeline. Normally my songs are pretty much autobiographical so it was refreshing to write about someone who wasn't me.
My mum used to deck me out in Super Dry when I went through a bit of a tomboy phase (lasted a month). They have amazing designs on their clothes. I love the mix of Japanese and English texts especially! What do you LOVE about Superdry and their latest campaign?
For me, fashion is all about wearing what you feel happy and comfortable in. I've never adhered to rules or trends. I wear what I like and what makes me feel awesome. I do gravitate towards oversized and gender-neutral pieces and that's what I love about Superdry. You can chuck on a massive hoodie, match it with a pair of track pants, slip on your slides and feel like a million bucks. Also, I love that I can so easily mix and match their pieces with other pieces I already own and glam it up if need be.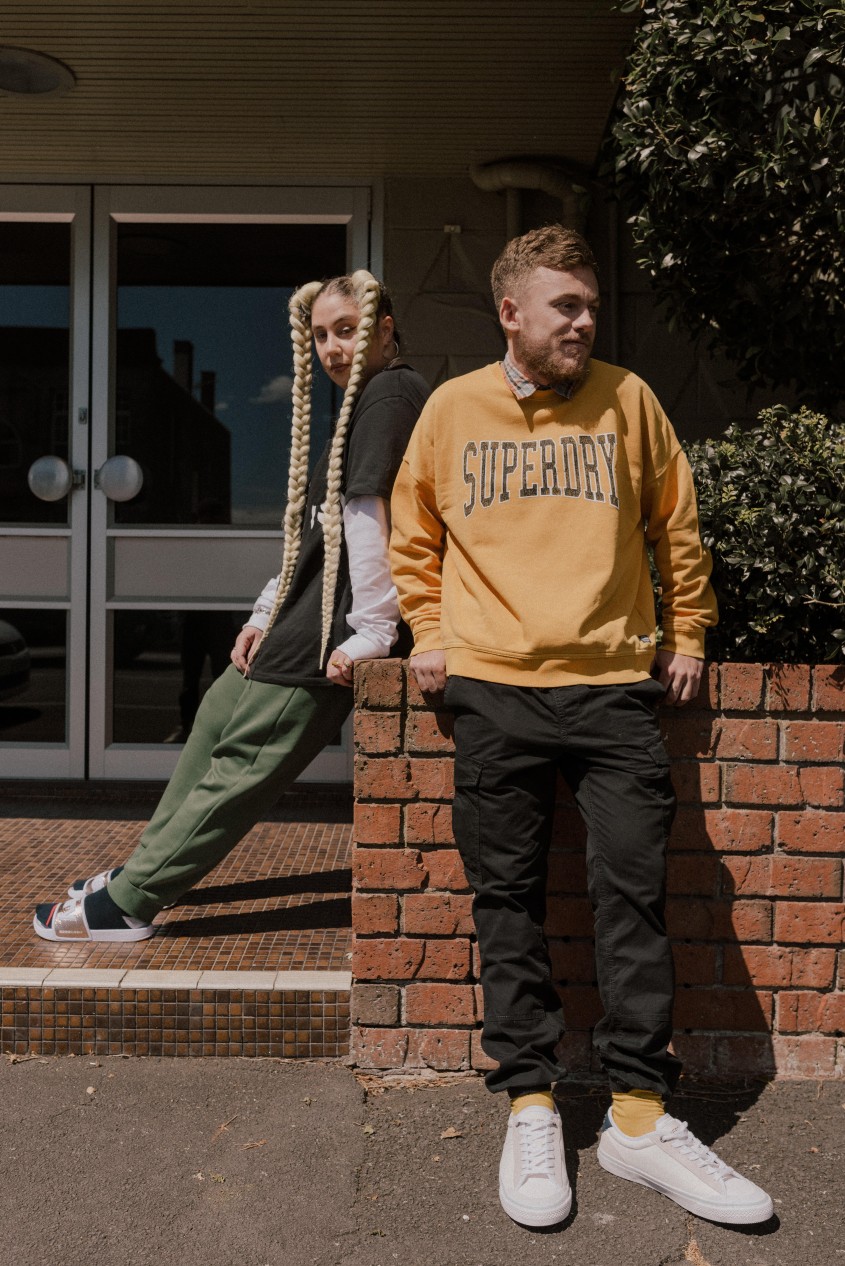 How do you yourself align with the brand? They do a lot of sportswear and streetwear!
I wear a lot of streetwear and their streetwear is super cool! Like I say, for me, it's all about mixing and matching and having cool staple pieces like a favourite sweatshirt that I can wear with say a thrifted piece of cool jewellery. I love creating looks and personalising my style.
I feel like everyone has their own distinctive styles - how would you describe your own sense of fashion?
I guess my music pretty much sums up my sense of fashion too. It's edgy and at times, a little 'out there'. But I like to mix it up, so you never quite know what you're going to get. Rule of thumb is just yourself and own it!
I cannot leave the house without jewellery… What's the one item of clothing you can't leave the house without?
I've been rocking my Silk and Steel (NZ-made) choker and matching bracelet! Honestly, wearing them with everything I own!
What are your thoughts on New Zealand's music scene? It's definitely starting to kick off since there are more live shows with Kiwi artists due to obvious reasons…
There are so many incredible artists and bands making music in Aotearoa and not just the names you see on billboards and headlining festivals. Check out the gig calendar for venues like Whammy and you'll discover a whole bunch of new acts who are next level. Hot tip - if you're going to a festival this summer, get there early and catch the opening acts. They'll appreciate the support but not only that, you'll probably discover the hottest next thing.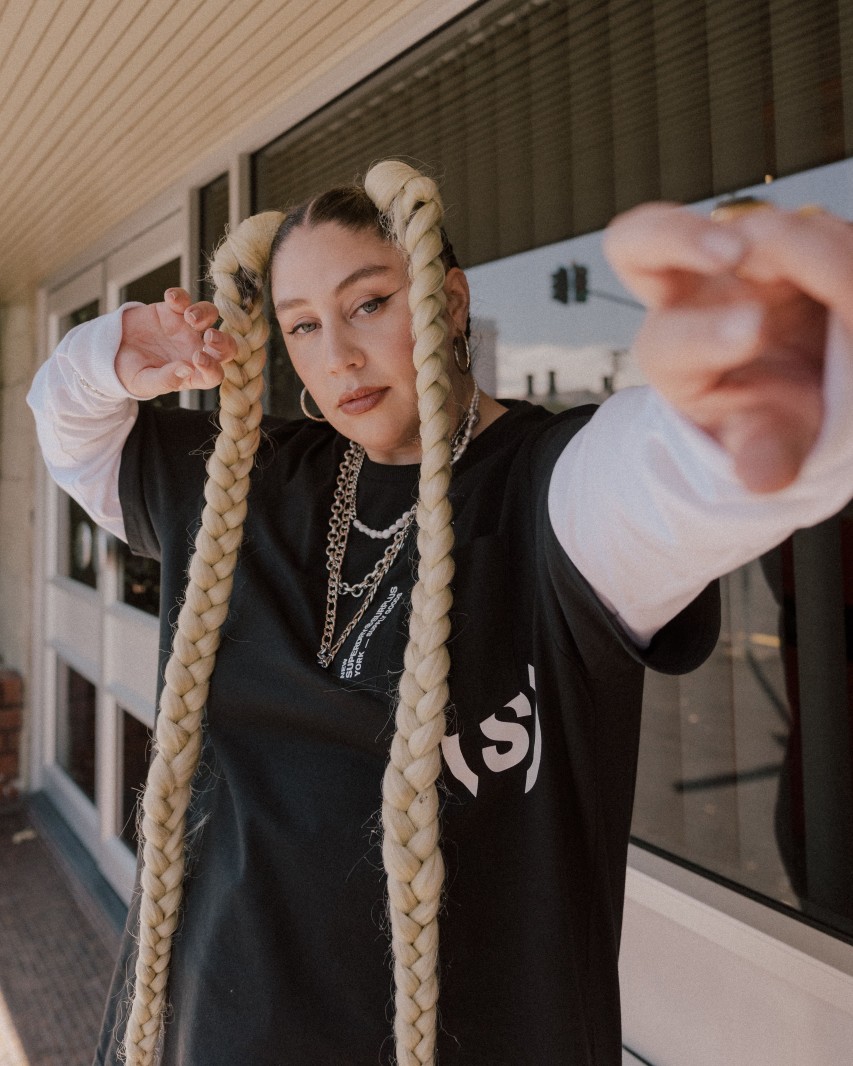 You've worked with renowned international artists in the past - who was the most memorable musician you've worked with and what was it like?
A memory that will always be cool is writing my song 'Bye Bye' with Mike Elizondo – the legend who co-wrote and produced tracks like Eminem's 'The Real Slim Shady'. That's him playing bass on 'Bye Bye'!!!! I met Mike in Sydney at a songwriting camp. But a few months later when I was in LA, he invited me to come and visit him in his studio. The same studio where some of the biggest names in music have recorded. Then we sat and listened to the EP I was working on at the time. It was a WOW moment listening to music I'd made in such a historic studio, with such a legend!
Now, where do most of your creativity come from? What are you most influenced by?
A lot of my music comes from my own experiences in life. My 99% Angel mixtape – for instance – was largely influenced by various experiences I'd had in the music industry and the struggles I'd faced as a young female artist. I guess you could say there's quite a bit of anger in the songs, but also there's vulnerability and sensitivity. My music has always mixed light with darkness. I channel a lot of my feelings into songs and you'll also hear that on my Te Reo Māori songs – there is a lot of raw emotion there. And so, you could say I'm influenced by everything around me.
What's your number one tip for someone who's looking to start their career in music?
Stay true to yourself. Don't follow rules or cave in to pressure to make music that just ticks a box. You want to be happy and genuinely proud of the art you are making so find a team that supports you every step of the way and enjoy the ride!