Our First Look At Jacinda Ardern's Baby Girl
Our Prime Minister has made history after delivering a beautiful baby girl on Thursday, making her only the second Prime Minister to give birth in office. Weighing in at 3.31kg, Ardern's daughter was born at 4:45pm and as expected, the new parents are said to be experiencing "all the new emotions parents go through, but at the same time feeling so grateful for all the kindness and best wishes," according to a statement from the couple.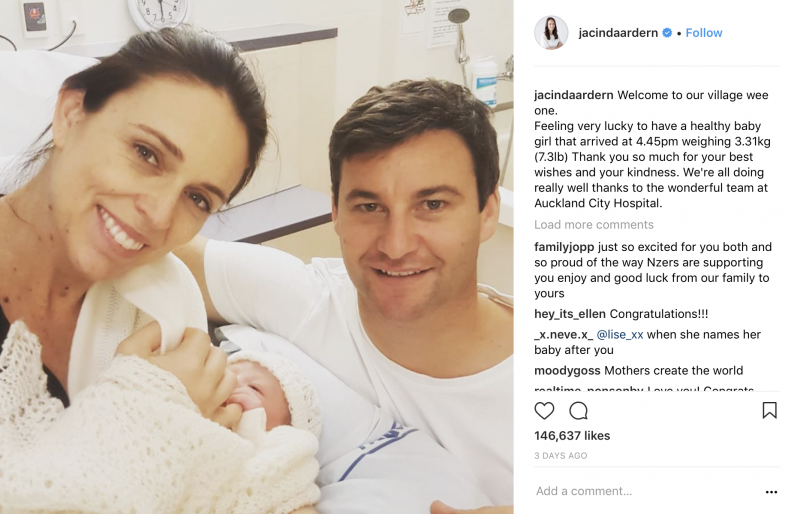 An Instagram of Ardern's daughter, named Neve Te Aroha Ardern Gayford, captioned "welcome to our village wee one," aptly expressed the nation's excitement for the new arrival after reaching almost 167,000 likes in four days.
At just 37 years old, Jacinda Ardern has become the youngest female head of government and is the third female New Zealand Prime Minister. Paving the way for other young women, the progressive leader has been breaking boundaries after Labour won the 2017 election.
Ardern talked to Vogue about finding out she was pregnant after just three weeks in office, "It was a Friday night," Ms Ardern said. "Clarke and I just laughed about it because there was now literally nothing that could happen to me that would make this year bigger. But I'm not the first woman in the world to multitask."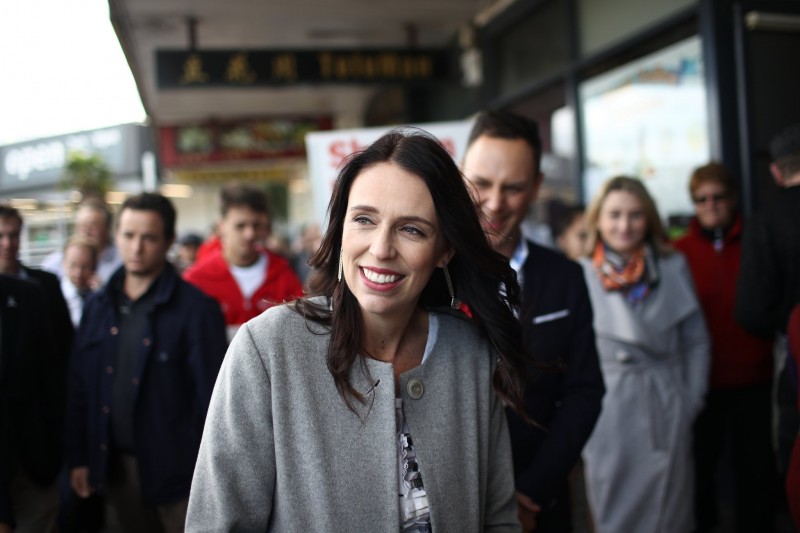 Winston Peters, the deputy Prime Minister is currently taking over for Jacinda, who plans on taking six weeks maternity leave. After which husband and fishing presenter, Clarke Gayford, will be taking over as a stay at home dad while Ardern gets back to running the country.
Image Credit: Popsugar, Homes to Love, Vogue