Kim and Kanye's cool new kids' line
Kim Kardashian and Kanye West launched their new clothing range for children, The Kids Supply, last week. Since then, the pair have been slammed by the media, for the collection's styling.
The fashionable fam have been teasing their collection for months, with little North and Saint both sporting The Kids Supply ensembles on the reg. Finally, Kim announced the website drop, and the 16-piece range is now available to purchase at thekidssupply.com.
The line has been labelled 'Yeezy for tots,' with a grunge-esque aesthetic. It includes logo tees and caps, sweat suits, and 100% silk bomber jackets. The bombers are reversible and are embroidered with a map of Calabasas, California (where Kim hails from). Allegedly the pair tried to change the spelling of the city to Kalabasas before the launch, but so far have been unsuccessful!
One garment in particular, a silk dress, has caused quite a stir, with many people seeing it as a bit too risqué for little girls. North was seen wearing the dress with a white tee underneath (so-on-trend!), and we think that looked pretty darn cute. Let's put it this way, we've certainly seen worse than a frilly dress!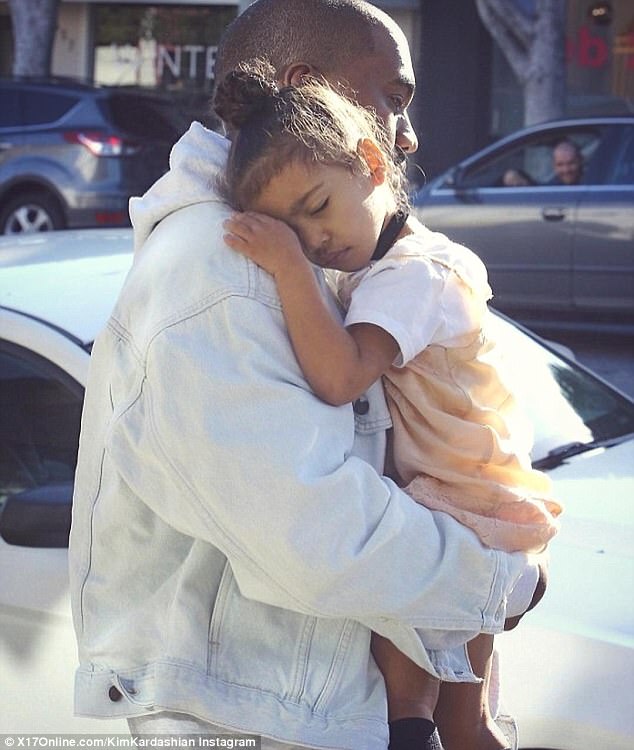 Nothing has triggered more of a ruckus, though, than the girls' choker necklace. We don't really see the issue – it may be a little grown up, but isn't that for you to decide when dressing your own child?!
Sure, it might be a tad pricey, but what did everyone expect? Kim and Kanye have priced the items from US$22 (NZ$32) for the choker and $28 (NZ$40) for the tees, to $240 (NZ$348) for the bombers. All things considered, this doesn't seem too unreasonable to us. It's Kim and Kanye, after all!
We think the minimalist, nonchalant feel of the collection and the tones of nude and khaki are rather endearing... in our humble opinion, of course.
Cover image: Getty Images