Remix on Record: St Jerome's Laneway Festival
Aucklanders don't do anything by halves. Whether it's our beaches, our nightlife, or our ability to survive sweltering temperatures and dance anyway, we go all in. St. Jerome's Laneway Festival rolled into Auckland on Monday, giving Auckland Anniversary celebrations a new lease of life. Laneway Festival saw a number of the world's coolest bands come together for a day full of fun, sun and alternative vibes.
As the second stop on the Laneway tour, the acts were fresh off the plane, bright eyed and loving the New Zealand sun. With temperatures peaking in the high 20's, the only worry was whether you'd be able to run from Amy Shark to Billie Eilish under the heat of the day. Note: everyone could, and everyone did.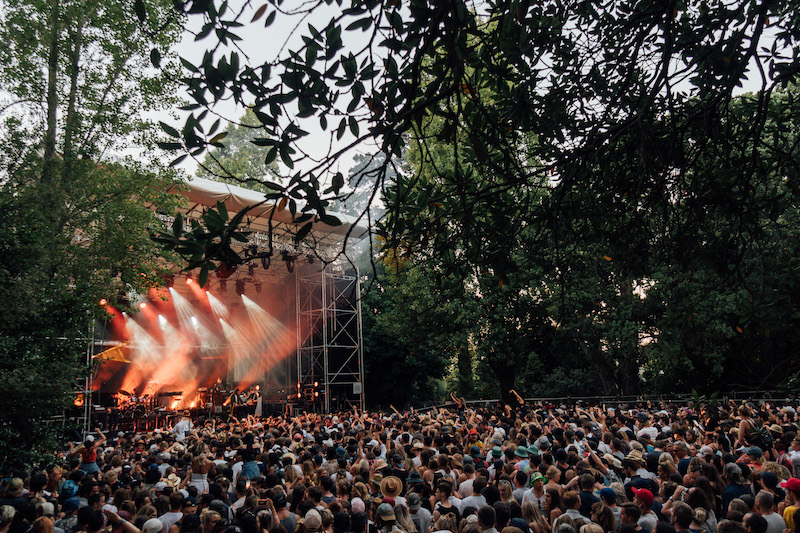 Laneway Festival is a seven stop tour, with main artists travelling to each city. The festival started in 2005 in Melbourne's Caledonian Lane, hence the name 'Laneway'. From humble beginnings, Laneway has become one of Australasia's biggest travelling festivals, pulling internationally renowned artists and masses of festival goers. The 2018 festival didn't stray too far from it's alternative origins, with big names in indie music like Mac Demarco, Wolf Alice, War on Drugs, POND and Aldous Harding joining the line up. Situated in Auckland's Albert Park, Laneway have translated an urban day in the Australian sun for their New Zealand audience.
The day truly began with Amy Shark. The Australian songstress has taken New Zealand in her stronghold, with 'Adore', 'Weekends' and 'Blood Brothers' taking over mainstream radio. After a few trips across the pond recently, Shark has become a favourite for festival line-ups. The musician has a close affinity with our shores, having received a warm welcome and continuing love; even confiding in fans that Auckland is like her second home. Performing her most loved tracks, the crowd were moving and singing along – all hyped for the day.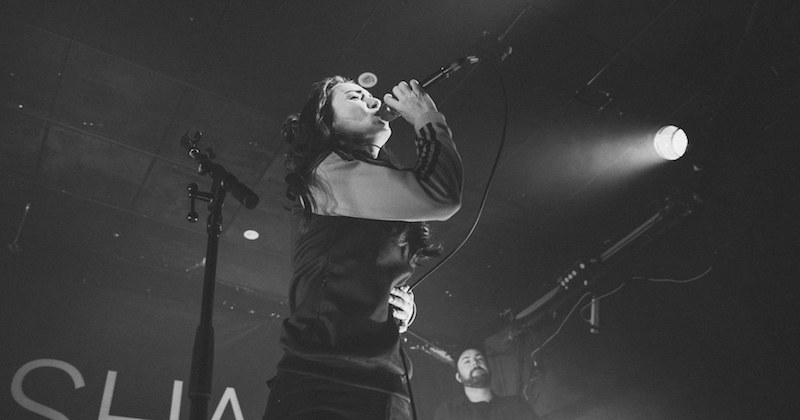 Amy Shark, by Jordan Vickers
It was easy to get lost amongst the glitter and loud shirts, but with crowds free moving and alcohol flowing, the day moved well. Punters floated from stage to stage, dressed in patterns and colour. The day was a space for the alternative to take centre stage, to unleash the inner indie and to groove along with friends.
Billie Eilish, American music's wonder child, gave the crowd a set full of cruisy beats and solid vocals. It amazed me how someone so young (Eilish recently turned 16) could command an audience so well. Her set flowed with musical maturity and an elegance that left everyone singing in tow. If you missed out on one of music's best new voices, you probably missed out on her Laneway side show too. Billie Eilish's Auckland show is completely sold out, so we're eagerly awaiting her return.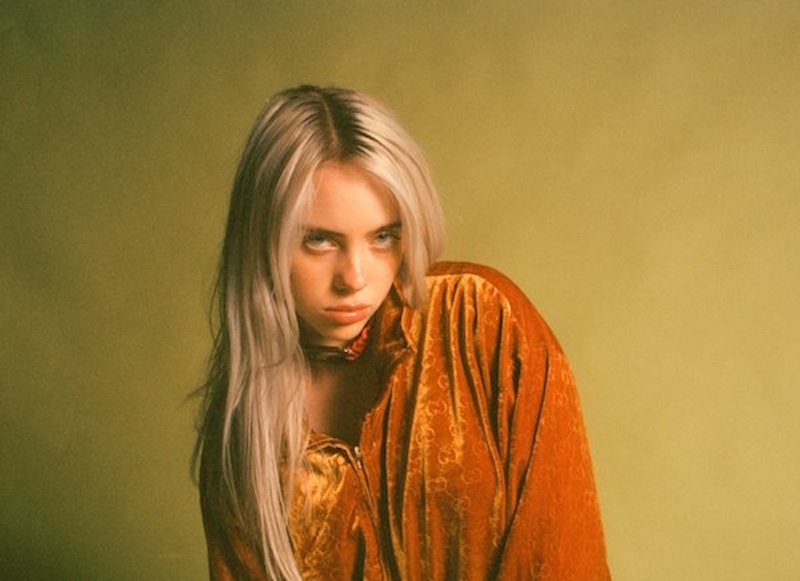 Billie Eilish
Another major stress of the day was deciding whether you were going to dash to POND or Sylvan Esso. POND share members and psychedelic sounds with Tame Impala. Their instantly recognisable music has ushered the band to the upper echelons of alternative music, gifting international praise and a raft of dedicated fans. Nick Allbrook brought all the psychedelic garage-rock vibes we had hoped for, and sent the audience bouncing around the converted car park space.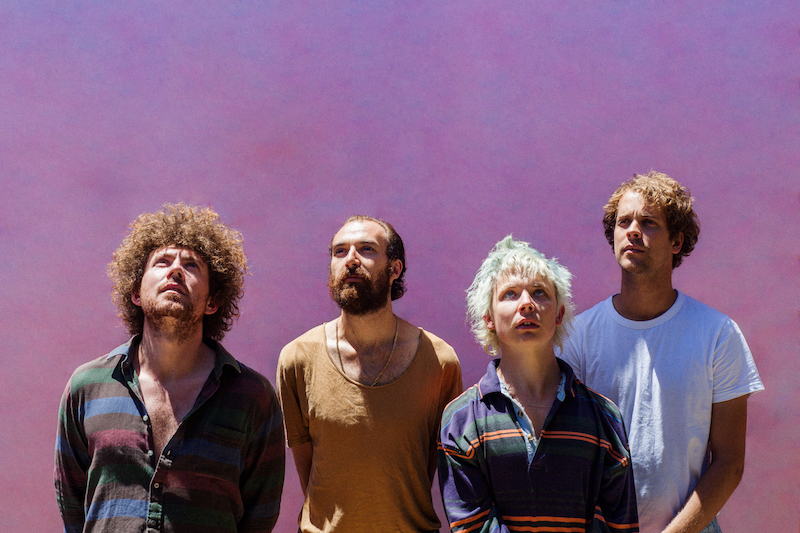 POND, by Matt Sav
Sylvan Esso were nominated for a Grammy at this year's awards for best dance/electronic album. Their debut New Zealand performance was very well received. The American electronic duo filled the afternoon with electronic commotion, as the crowd reacted with elation and movement.
The Laneway Festival this year saw a four stage set up. Well spaced and surrounded by tree cover, there was plenty of room to move and shake without interruption from another set.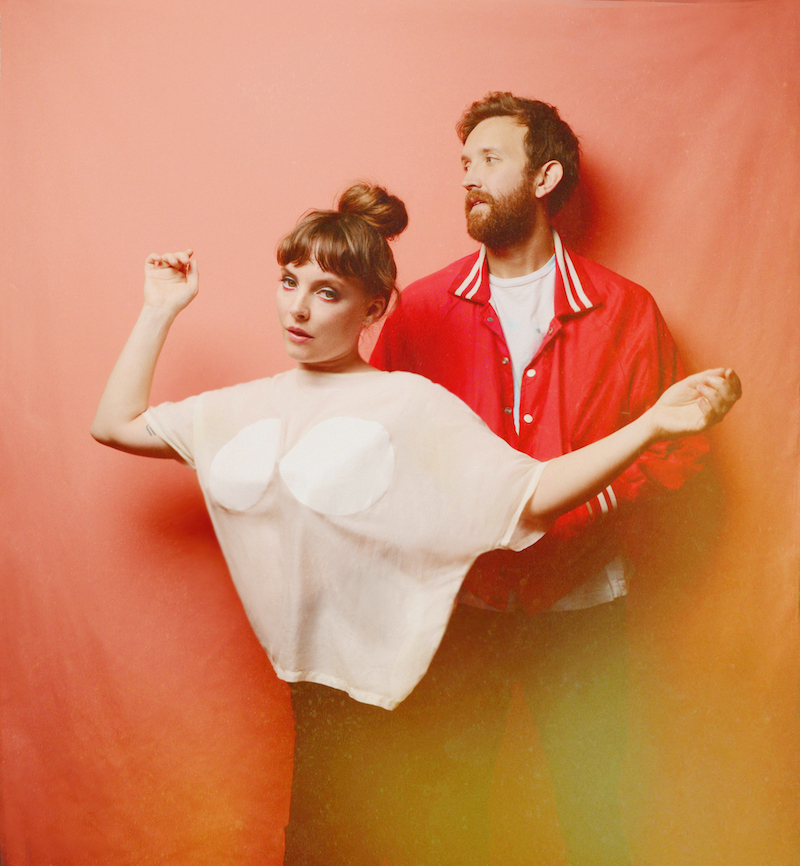 Sylvan Esso
Back to the Princes Street Stage for Wolf Alice! The four-member alternative-rock band from the UK wowed Laneway audiences. Their grungy, punk rock sounds echoed through the park as they played 'Bros' and 'Don't Delete The Kisses'. Led by the ever-ethereal Ellie Roswell, the band brought a slice of their London sound to the grassy banks of Auckland. The crowd of long-time Wolf Alice lovers, desperate for the band to make the long journey here, were in the palm of their hands. Wolf Alice's emotionally charged and socially aware tracks have made serious waves on the international stage, and Laneway were lucky to have them.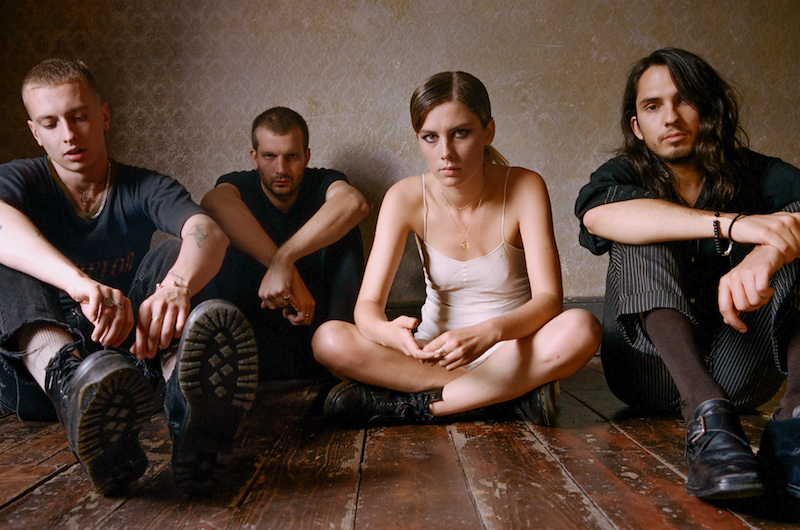 Wolf Alice, by Laura Allard Fleischl
In between acts, the centre strip was the perfect place to grab a quick bite, with a place for every taste and dietary requirement. Double Dutch Fries, Serial Griller, Tart Bakery and Judge Bao were among the crowd favourites. From vegan pies, to coconut ice creams and dumplings galore, if music isn't your thing the food would have been enough of a pull factor.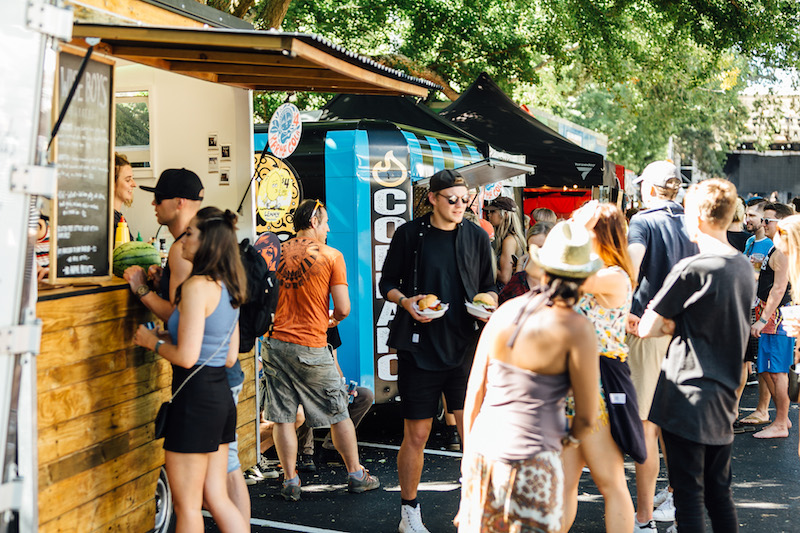 Aldous Harding, Connan Mockasin, BADBADNOTGOOD, Mac DeMarco and The Internet brought in the evening with each their own large and adoring crowd. US band, The Internet had an overwhelming hype surrounding their set. After forming in 2011 by members of Odd Future, they were set to be music gold from the get go. Thankfully their music lived up to expectation, and after a few New Zealand shows in 2016, we were ready for their return.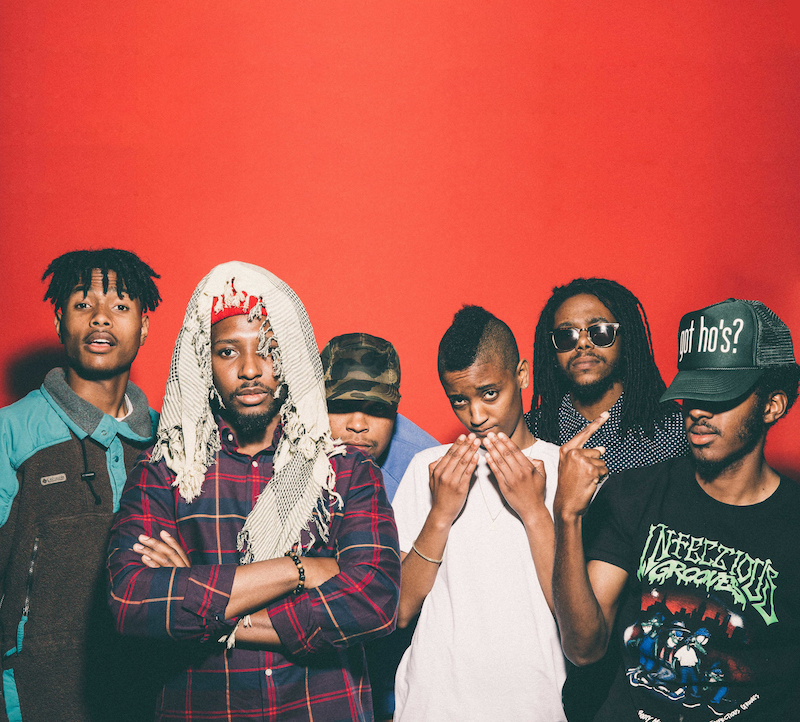 The Internet
Anderson .Paak and The Free Nationals were many punters' best act of the day. The energy was contagious and the crowd surged with absolute excitement at the anticipation. For their first New Zealand show they wowed and brought a new energy to the Rotunda Stage.
The War on Drugs are Grammy winning legends, who brought their guitar laden set back to the grateful ears of New Zealanders. As they brought the epic day to its conclusion, they were simultaneously being announced as Grammy Award winners for best rock album. While being a part of the surging crowd, The War on Drugs felt more of a spiritual experience than a festival performance.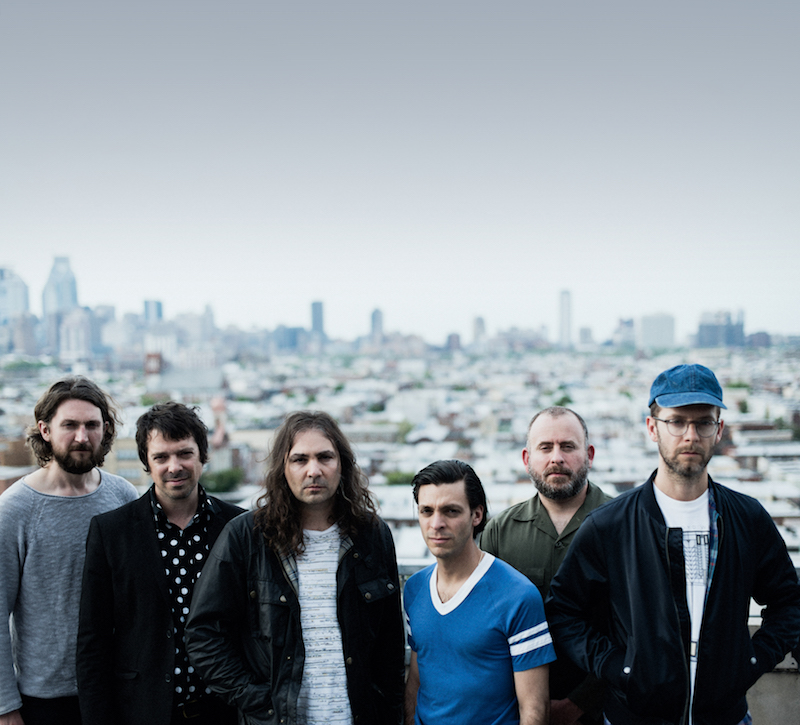 The War on Drugs
St. Jerome's Laneway Festival pulls massive crowds each year, all seeking fun times, good music, and a dance under the sun. The Auckland show is a unique collaboration between punters, artists and organisers, all in search of a different kind of music festival. Even our own Jacinda Ardern turned up in high spirits, showing that even politics can wait for a chance to hear the best of the indie music scene.
(Imagery by St. Jerome's Laneway Festival, Laneway Presents, Jordan Vickers for Ambient Light, Connor Crawford)