Woman Crush Wednesday: Miley Cyrus
Miley, born Destiny Hope Cyrus has made a serious name for herself. The Tennessee native's singing and acting skills only scratch the surface of the 24-year-old's many talents.

From humble beginnings on Disney's Hannah Montana to her latest musical venture, Younger Now, Miley is a force to be reckoned with in both the acting and music industries.

Miley is a one-woman show in every sense - she's filled in as host for Ellen, is a judge and mentor on The Voice, wrote her album at her studio Rainbowland (including the song with her godmother Dolly Parton) and is the founder of Happy Hippie Foundation.
Miley is this week's Woman Crush Wednesday…
1. She had her own week on The Tonight Show
#MileyWeek was an actual happening thing this month on The Tonight Show with Jimmy Fallon and we are here for it. The week included hilarious skits, charades with Wonder Woman herself, Gal Gadot, reading a thank you note to Hilary Clinton and taking on the Riverdale cast in a Family Feud-esque game. There was plenty of musical numbers on the cards too including her moving tribute to Las Vegas, covering Dido's No Freedom with Adam Sandler.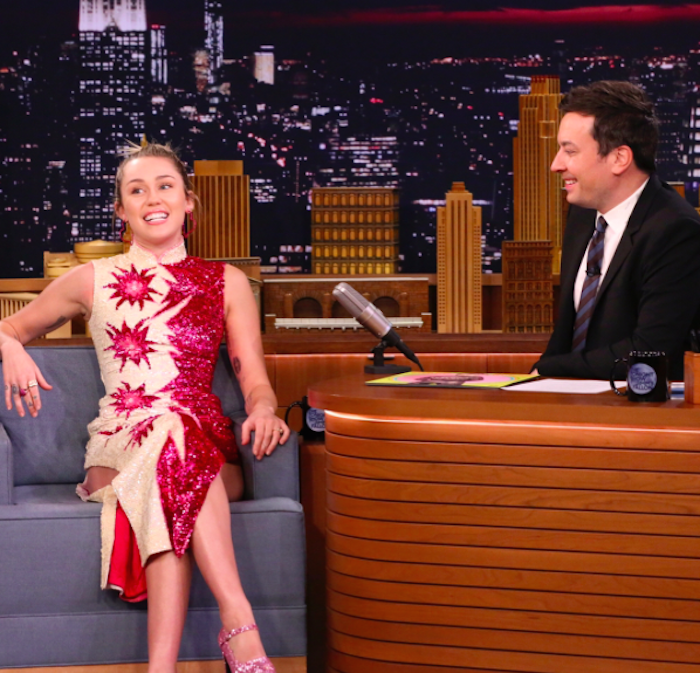 2. She's got Pride
It's no secret that Miley supports the LBTQ community, along with her Happy Hippee Foundation. During James Cordon's Carpool Karaoke last week, she said that the infamous MTV performance in 2013, was what led her to becoming an activist. "I realised if that many people were going to talk about something I did, I should make it a good thing." During her involvement with the Manchester benefit concert, Miley debuted Inspired, in honour of Pride Month, with donations going to Happy Hippee.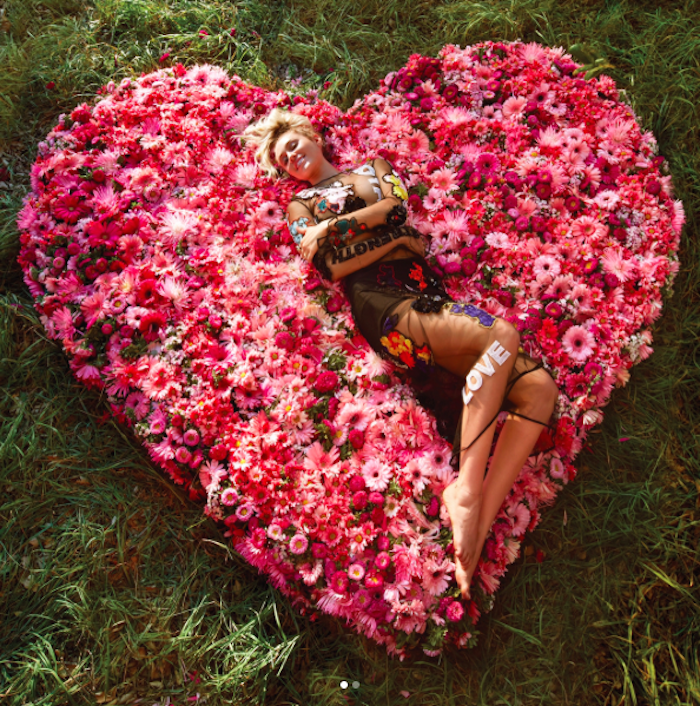 3. It's a family affair
When Miley's not with her animal family at home, she's out and about surrounded by her talented parents and siblings. Billy Ray joined her on The Voice as her advisor as "there's never been anyone that gives me better advice than my dad." Younger sister Noah has also followed the musical path, she's currently opening for Katy Perry and to the surprise of the Madison Square Garden audience this month, Miley joined Noah and their dad, Billy Ray for a live performance of Achy Breaky Heart.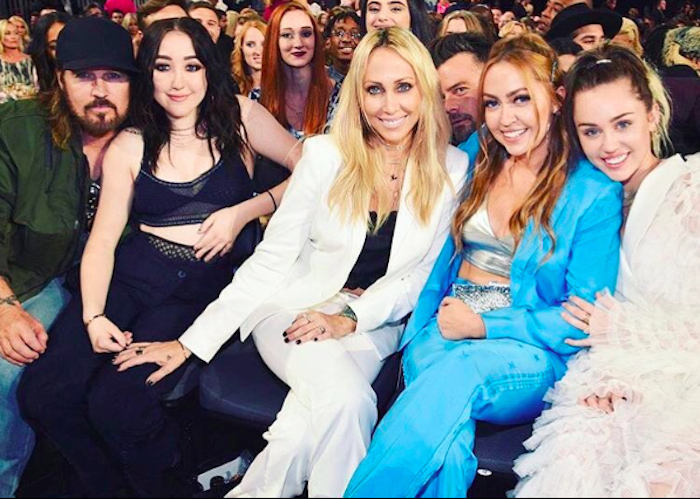 4. She owns a zoo…
Well, almost. Miley, a huge animal lover has a massive family of dogs, pigs and cats that are regular features on her social media, including adorable posts to her 72.5 million followers on Instagram. She has adopted and rescued many of them with her partner Liam Hemsworth, Miley even wanted to take on another rescue, a cute dog she named Angel, while being interviewed by Buzzfeed. Sounds like an animal paradise and I want in!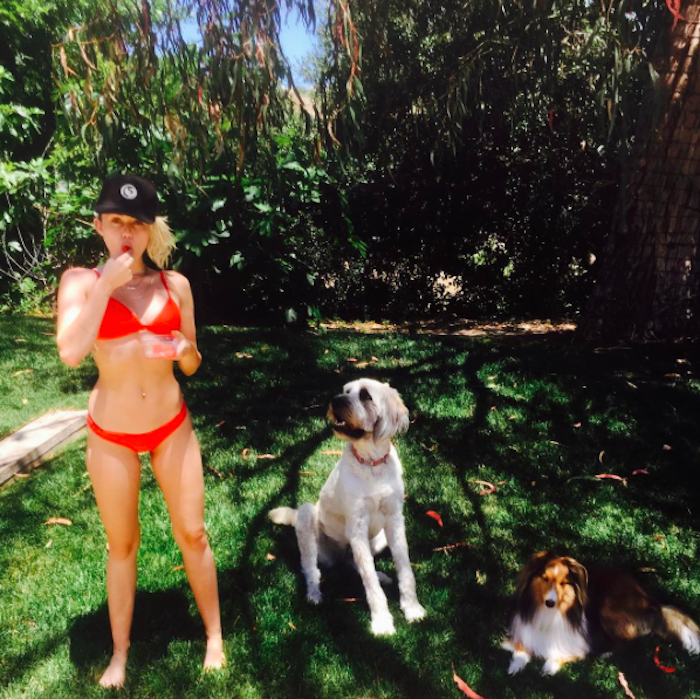 5. She's happy right now
When Cyrus' released the first single of her six studio album, Malibu - a pleasant surprise was her new do, or old do really as it seemed Miley was heading back to her roots. While she's talked about how she's now less impressed lyrically with one of her older popular songs, Wrecking Ball, Miley's glad that it's apart of her. "Everyone should embrace who they used to be because it's made you who you are now," she told James Cordon. Preach girl!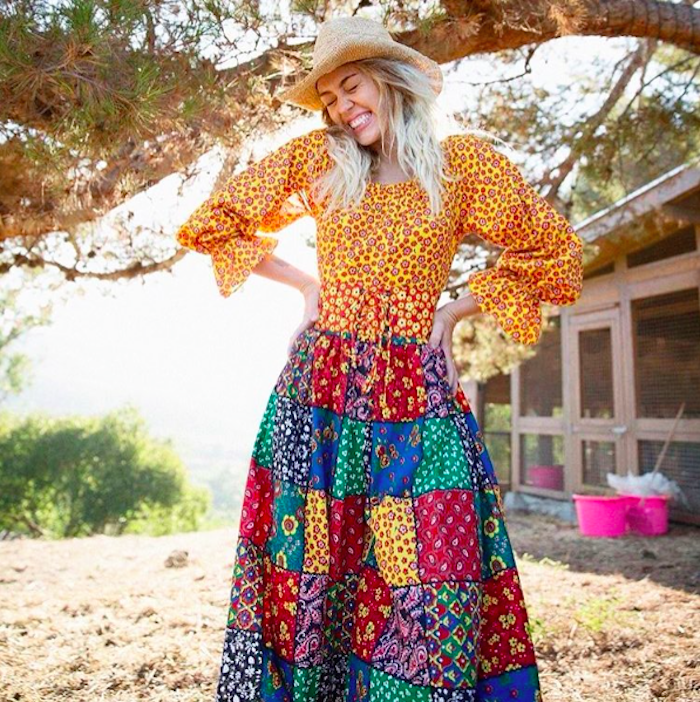 Photos @mileycyrus
Feature image courtesy of Billboard