Boys Next Door: the new hangout for the boys of the Mount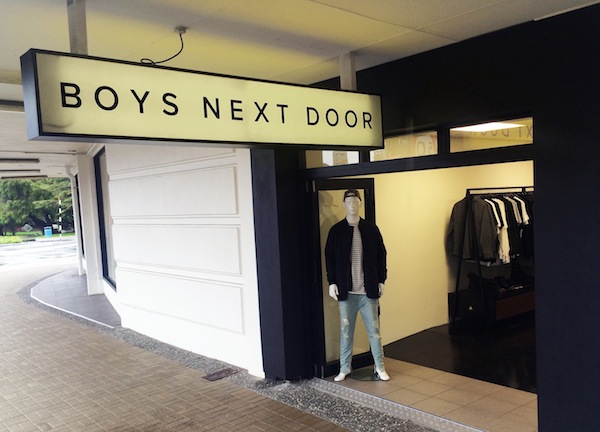 Words by Larissa Jenkins Sisters & Co. has been bringing the best in women's fashion to the Bay of Plenty for a while now, so it came as no surprise that the boys finally cottoned on.
Boys Next Door
started as a small section within Sisters & Co, but have now expanded as a result of the store's rapidly increasing demand, opening their very own store strategically 'Next Door' to their Sisters. Specifically distributing menswear, Boys Next Door stocks some of the world's leading brands, such as Marc by Marc Jacobs, I Love Ugly, Bassike, Stolen Girlfriends Club and more. The variety of high-fashion brands on offer ensures that the store's fashion conscious men can keep their outfits on point each season. Also, thanks to Good George (brewers of exceptional craft beer), shoppers can stay freshly hydrated through their shopping endeavours, sipping as they browse through the endless options of everyday threads, denim, shoes and accessories that Boys Next Door have to offer. If you're not based in the Mount, you'll miss out on the cheeky in-store brew, but you won't be disappointed with what the boys have to offer for your wardrobe these coming seasons with their online store. Click
here
to get shopping.